Land Rover Teams Up With Virgin Galactic To Send One Lucky Owner To Space!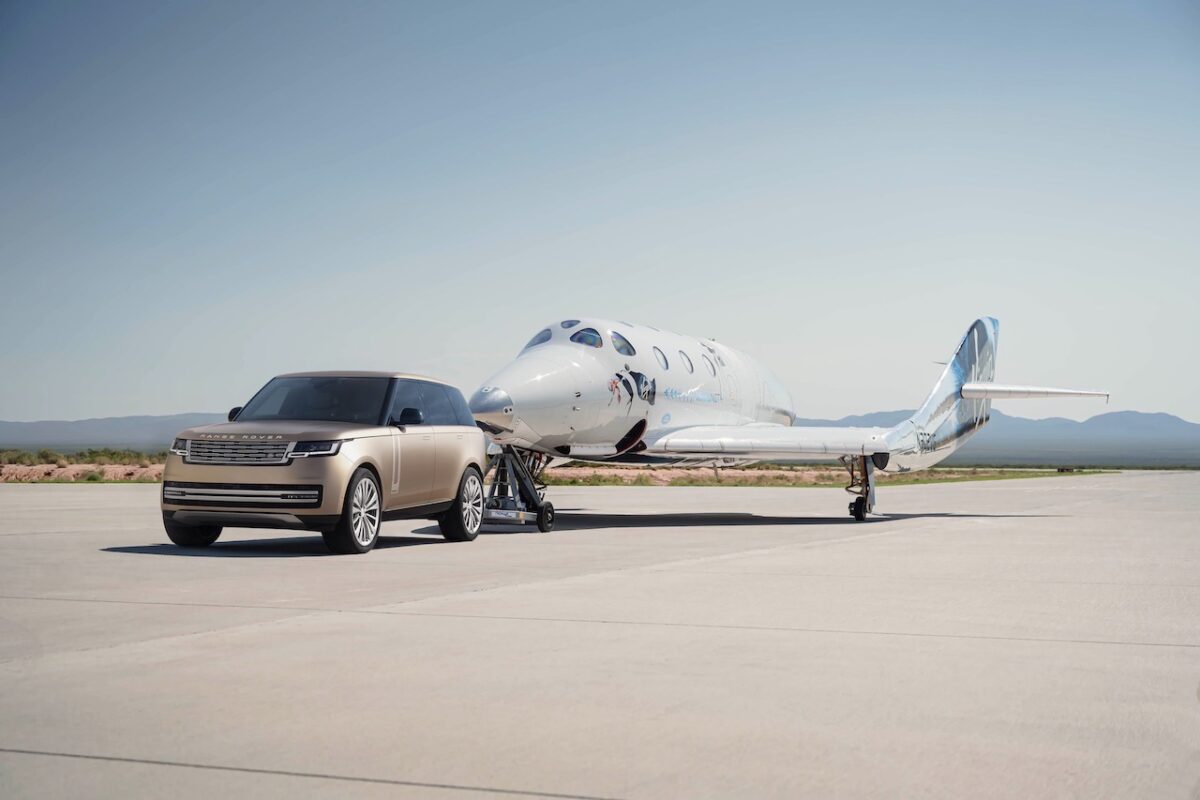 Land Rover, in partnership with Virgin Galactic just announced the launch of the Land Rover & Virgin Galactic Adventure of a Lifetime Sweepstakes. Land Rover vehicle owners will have the chance to win the ultimate grand prize of a seat on a Virgin Galactic space flight.
The sweepstakes invites new and current Land Rover vehicle owners residing in the U.S. to engage with family and friends to increase their chances to win the grand prize – a seat on a Virgin Galactic space flight – or a number of other prizes, including Land Rover Experiences, Land Rover and Virgin Galactic merchandise, and more.
"Land Rover owners love adventure, and we are pleased to offer them a chance to win the greatest adventure of the 21st Century: a once-in-a-lifetime trip to space with Virgin Galactic," said Joe Eberhardt, President & CEO, Jaguar Land Rover North America. "Land Rover and Virgin Galactic share a spirit for innovation and exploration, and now together we are offering our owners the adventure of a lifetime."
"Virgin Galactic and Land Rover have built a strong partnership rooted in pushing boundaries and reaching for the unexplored," said Blair Rich, Virgin Galactic President & Chief Business Officer. "Our spaceflight experience is unmatched and we're proud to work with Land Rover to deliver this awe-inspiring journey to one of their valued customers."
Land Rover vehicle owners can enter to win by registering for the sweepstakes here. After registering, they can receive additional entries by creating a Space Team and referring friends and family to join. By taking different actions, the Space Team members generate additional entries for the Land Rover Vehicle owner:  sign up online to receive more information about Land Rover (1 entry); order a new Land Rover vehicle (50 entries); purchase, finance or lease a new Land Rover vehicle (100 entries).
Entries will be accepted through June 20, 2022, and the grand prize winner will be announced on or about August 15, 2022. Please note, this contest is only open to owners living in the U.S.
For more information on how to enter, please visit LandRoverAdventureofaLifetime.com.