2021 Land Rover Defender 90 First Edition – It's Like A Bronco In A Tuxedo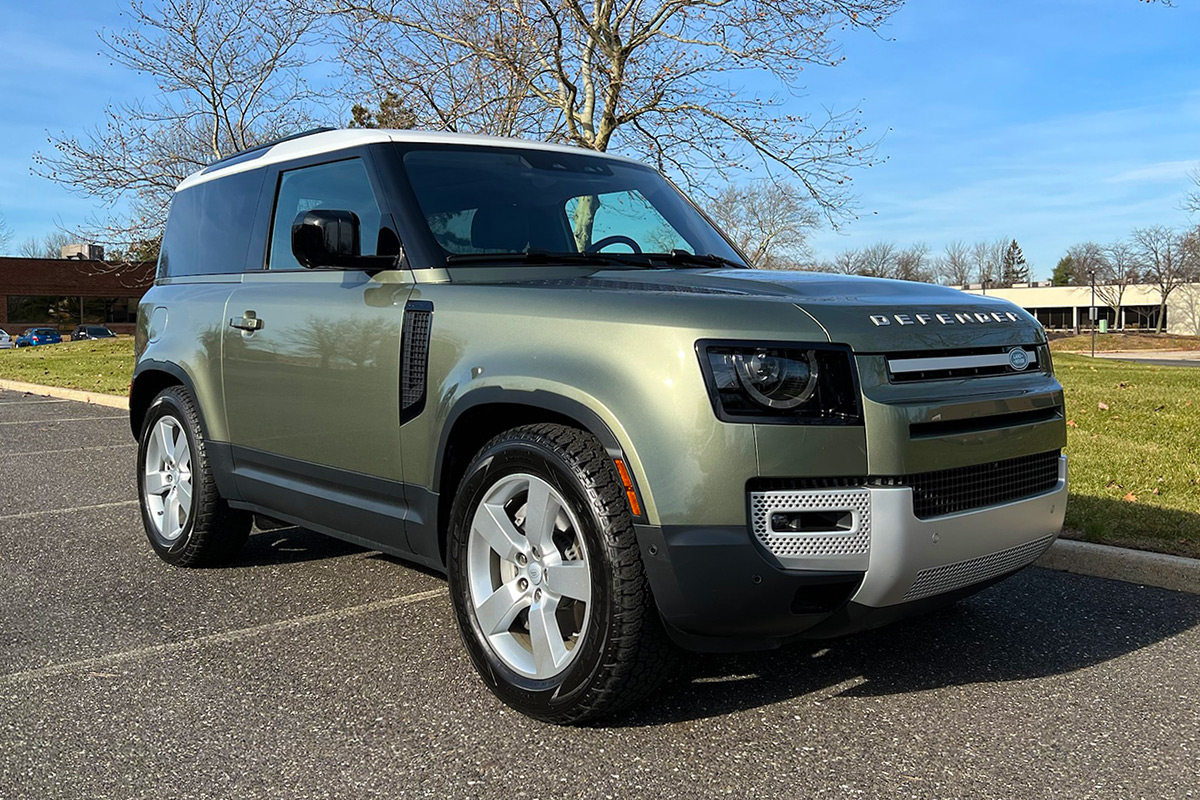 The first time I laid eyes on the all-new Land Rover Defender was at the Frankfurt Motor Show back in September 2019, and it was love at first sight. Finally, here was a worthy successor to the iconic 90's Defender that I nearly bought (doh!), one that carries on its pioneering spirit, ready to get down and dirty as it ventures off of the beaten path.
Modern Land Rovers? They're luxury SUVs that rarely leave the pavement, unless you count parking in the grass for their kid's soccer game. And hey, that's proven to be a super lucrative market for them, so more power to them. But there's a faction of old school Land Rover fans that want a truck that they can drive through the Serengeti if the occasion calls for it, even though it probably never will. Enter the new Defender.
While the four-door Defender 110 has been available for awhile now, the launch of the two-door 2021 Land Rover Defender 90 was delayed due to the pandemic, finally rolling into dealerships last summer. And after patiently waiting for nearly two years, I finally got some seat time with the Defender 90, spending a week putting the rugged SUV through its paces.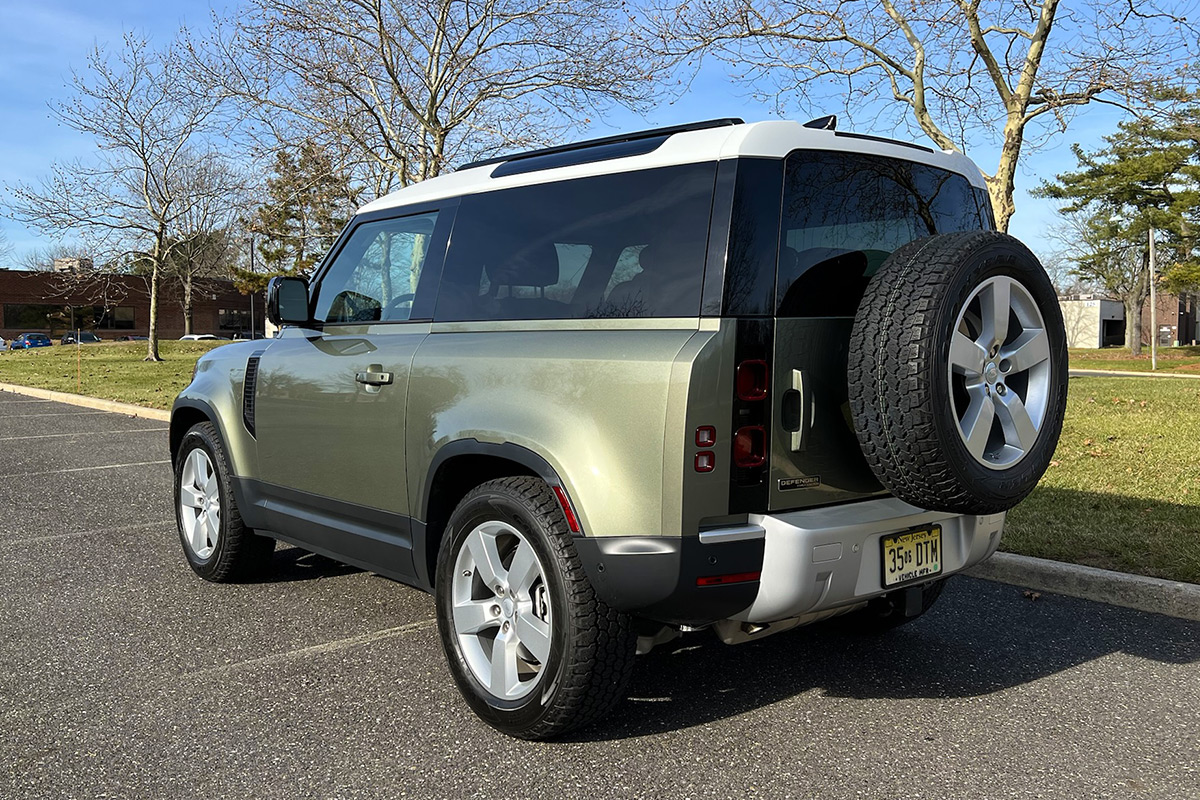 As you can see, our 2021 Land Rover Defender 90 First Edition was decked out in Pangea Green paint, and this is absolutely the color to get, as it is a real head turner! I also love that boxy, muscular shape of the truck, complete with the spare tire hanging off the back, it really stands out among the crowd of jellybean shaped SUVs out there. And if you want to personalize your truck even more, there are four optional Accessory Packs to choose from.
Compared to the four-door Defender 110, the Defender 90's wheelbase is 17 inches shorter, as is its overall length. That's huge (err, small?), resulting in a considerably more maneuverable vehicle both on and off-road, and it's a breeze to park. But on the flip side, you're giving up a bit of backseat legroom, and cargo space is pretty small at just 15.6 cubic feet. So pack lightly..
While the Defender 90 can seat 5 (or 6, as our truck came with the optional front jump seat), getting into and out of the back of the truck requires you to be a bit nimble, and I'm pretty sure I pulled a groin muscle when contorting my 6'2″ frame to climb back there and test out the second-row seats. Needless to say, if you're regularly going to be carrying more than one other passenger, you should probably consider getting the four-door model.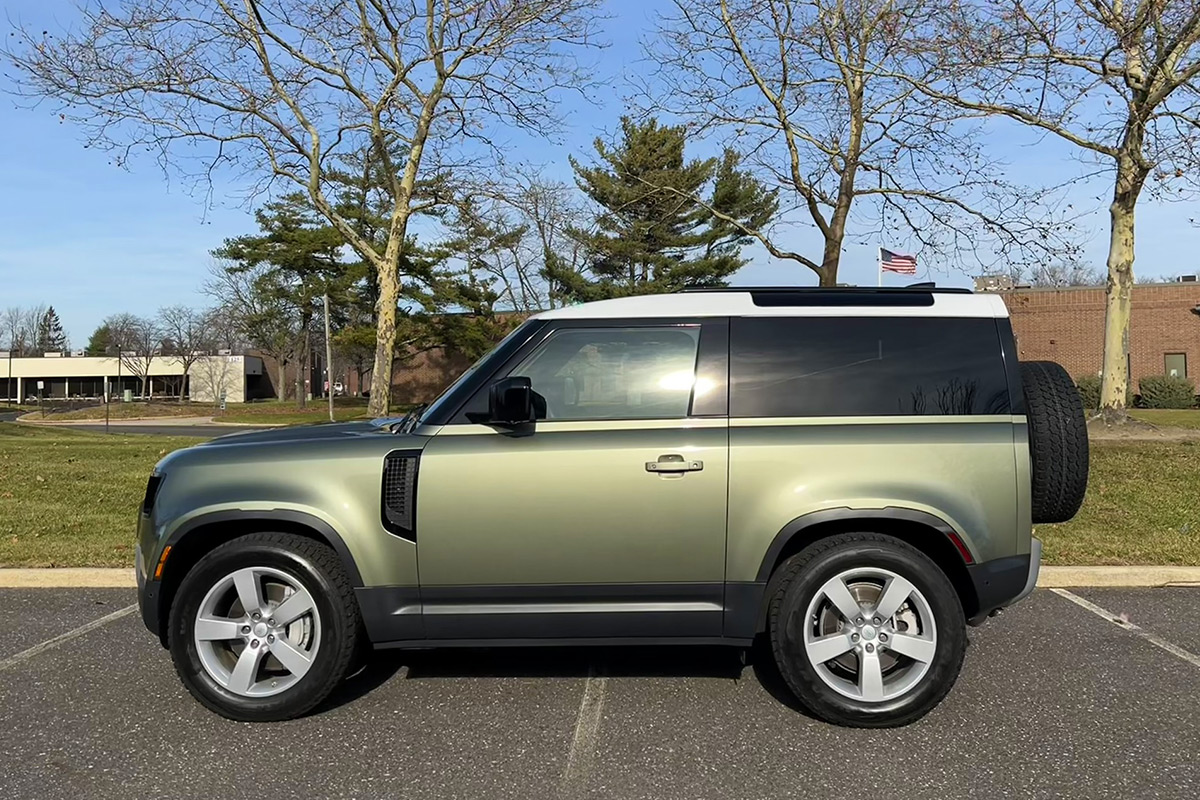 The Defender 90 & 110 are available with either a 2.0-liter turbocharged four-cylinder engine that produces 296 horsepower and 295 pound-feet of torque, or an optional 3.0-liter inline-six mild hybrid that puts out a stout 395 horsepower and 406 pound-feet. If you want even more power, a supercharged 5.0-liter V8 engine that puts out 518HP will be offered in 2022!
Our First Edition model came with the punchier of the two engines, and it is seriously quick, with a 0-60mph time of 5.7 seconds. Pretty impressive numbers for a giant brick that's on the heavier side (4,830 lbs) and anything but aerodynamic. Low-end torque is strong, and a slick-shifting eight-speed automatic keeps you in the sweet spot throughout.
Unlike the Bronco (which was fast in its own right, but rather harsh and noisy), power delivery for the Defender 90 is buttery smooth and instantaneous, allowing you to merge into traffic or pass slower vehicles with ease. For me, going with the inline-six engine is a no-brainer.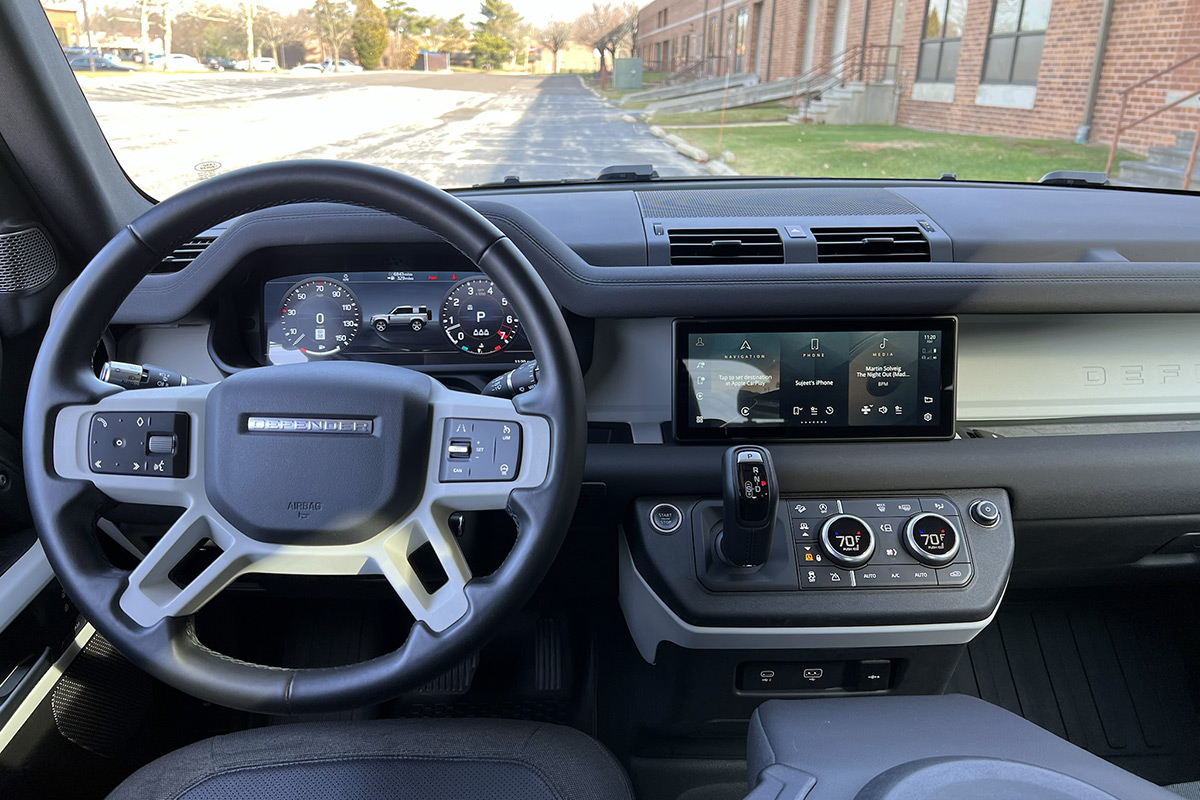 As you might have heard, the Defender switched from a ladder-frame chassis and rigid axles to a Discovery-based unibody and a double-wishbone front and integral link independent rear suspension to help improve on-road comfort. However, this should not affect its off-road capabilities, with short overhangs, air suspension and big 32-inch tires wrapped around 18 to 22-inch wheels. The truck has great approach (38°), departure (40°), and breakover angles (31°), and plenty of ground clearance.
Unfortunately, we weren't able to take the truck off-roading due to scheduling conflicts and weather issues, but in talking to other automotive journalists who did venture off the beaten path, the Defender made short work of whatever they threw at it. After all, it's got all-wheel-drive, a two-speed transfer case, Configurable Terrain Response, and an optional adjustable air suspension – what more could you ask for?
But on the open road (where most people will be driving them), the Land Rover Defender 90 drives less like a Bronco or Wrangler and more like a luxury SUV, with a refined, comfortable ride that can't be beat. It's quick, agile, and the raised ride height gives you a great view of the road ahead of you, while still being easy enough to get in and out of.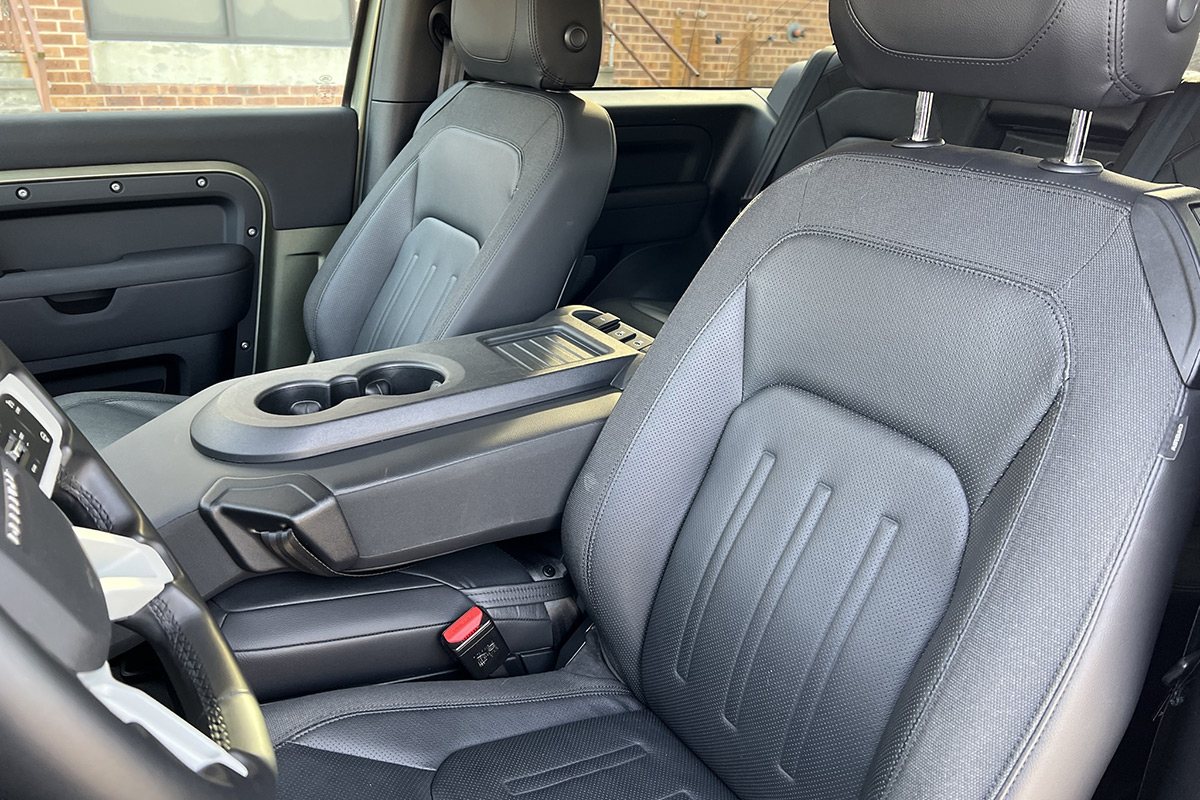 The interior of the Defender continues on with the rugged look, complete with bold horizontal lines, metal trim, rubber flooring, grab handles galore, and plenty of cubbies to hold your gear. But despite the utilitarian look, the interior is packed with creature comforts, with most of the tech lifted from the Jaguar XF we recently drove. Seats are heated, there's a powered folding cloth panoramic sunroof, and the 400W Meridian sound system absolutely rocks!
It has also got one of the best digital rear view mirrors I have ever seen (so you can see past the headrests and rear-mounted tire), delivering an amazingly crisp picture unlike any of the other ones currently on the market. The only problem is that the rear camera is mounted high up on the roof, so you can't exactly see who's directly behind you. The last photo below shows what I'm talking about. That person was behind me in a drive-thru, and I could barely see their roof.
One other feature that I had mixed feelings about was the optional front jump seat. While it's a neat way to turn your five-seater into a six-seater in a pinch, the makeshift arm rest and cup holders that you're left with when the seat is down is hard and not exactly comfortable to lean your arm on while driving. Something to think about when spec'ing out your Defender.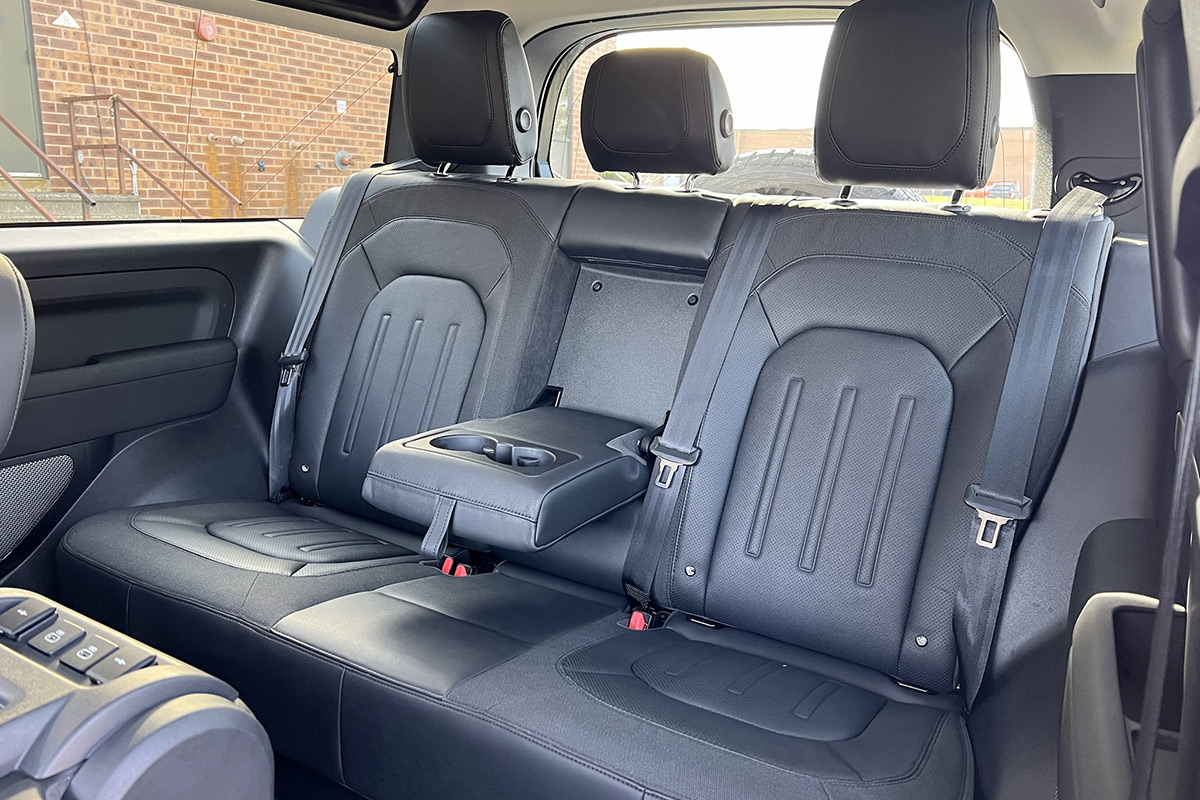 Dimensions wise, the Defender 90 is VERY similar to the Ford Bronco and Jeep Wrangler, and it offers similar off-road capabilities as well. But it drives nothing like those two, offering a plush ride that is downright luxurious. Hence my "like a Bronco in a tuxedo" analogy in the title. Yes, you're paying a little bit more, but this is a Land Rover after all.
Speaking of price, the Land Rover Defender 90 starts at $47,450, while our well-optioned First Edition clocked in at $66,475. Meanwhile, a fully loaded, top-of-the-line Defender 90 X will set you back $82,560. As you can see, there are options for a variety of budgets.
Overall, I really enjoyed my time with the 2021 Land Rover Defender 90 First Edition, and I'm glad to see that it lived up to the hype. It's a very niche offering, what with its love-it-or-hate-it retro styling, limited cargo space and such. But it makes perfect sense as an addition to the existing Land Rover lineup, giving customers another option if they're not looking for a boring SUV but instead want a rough and tumble truck that they can take off the beaten path!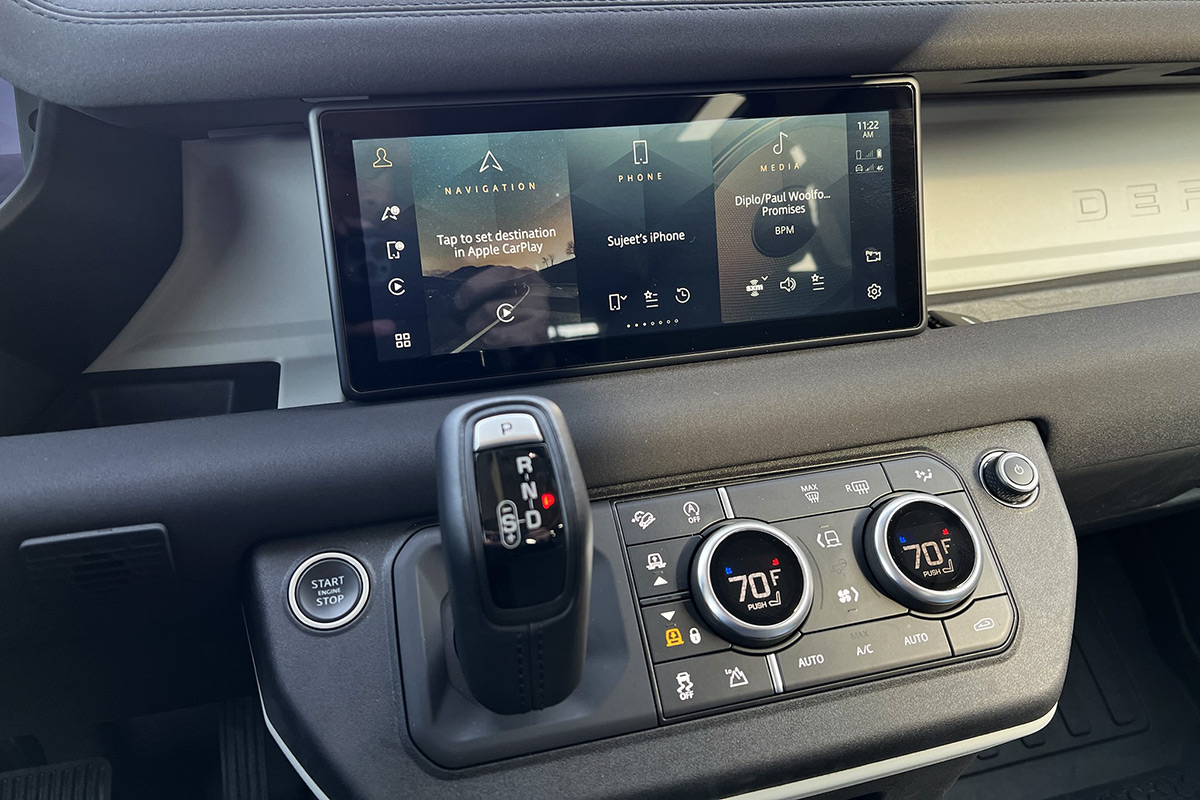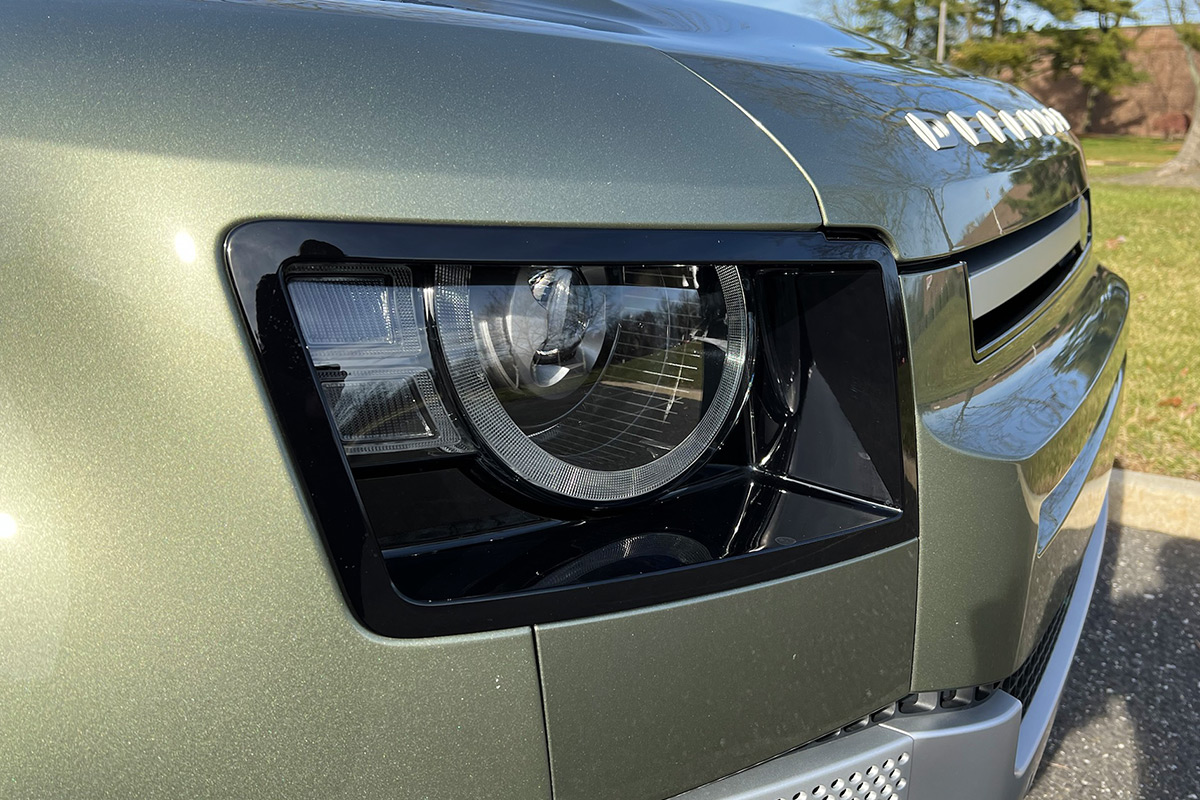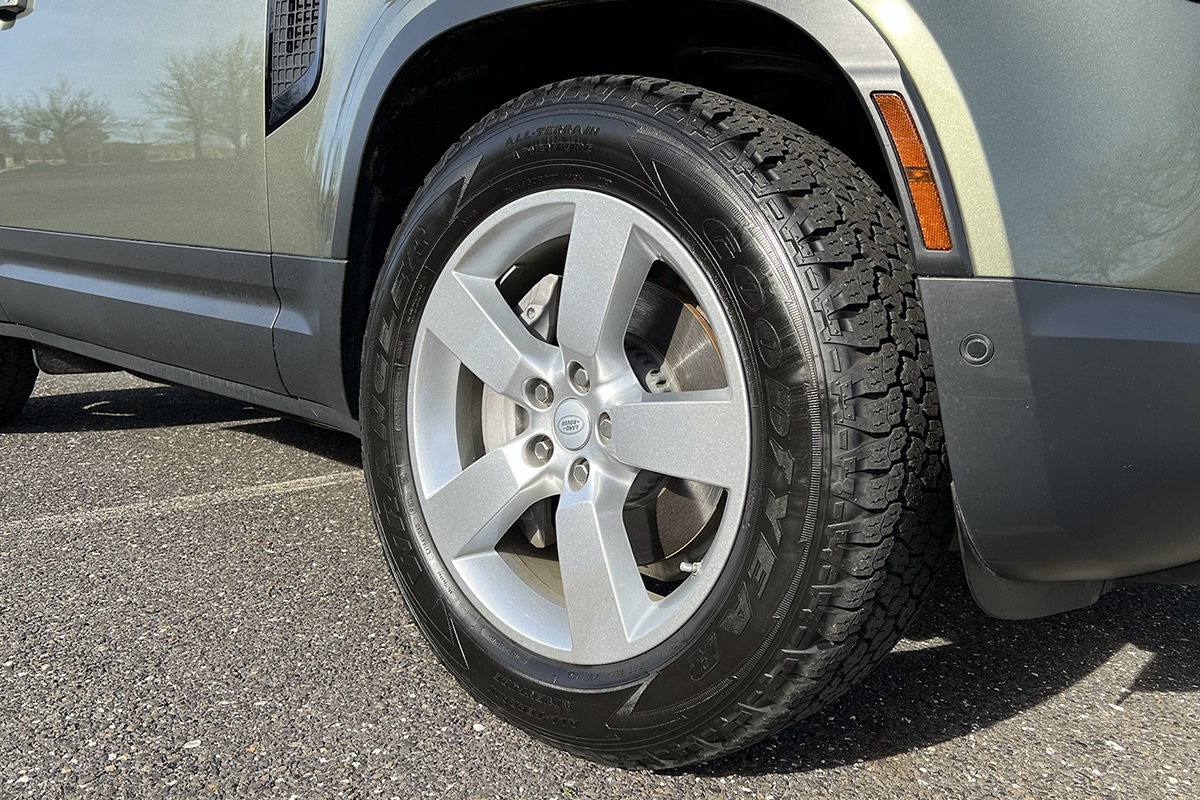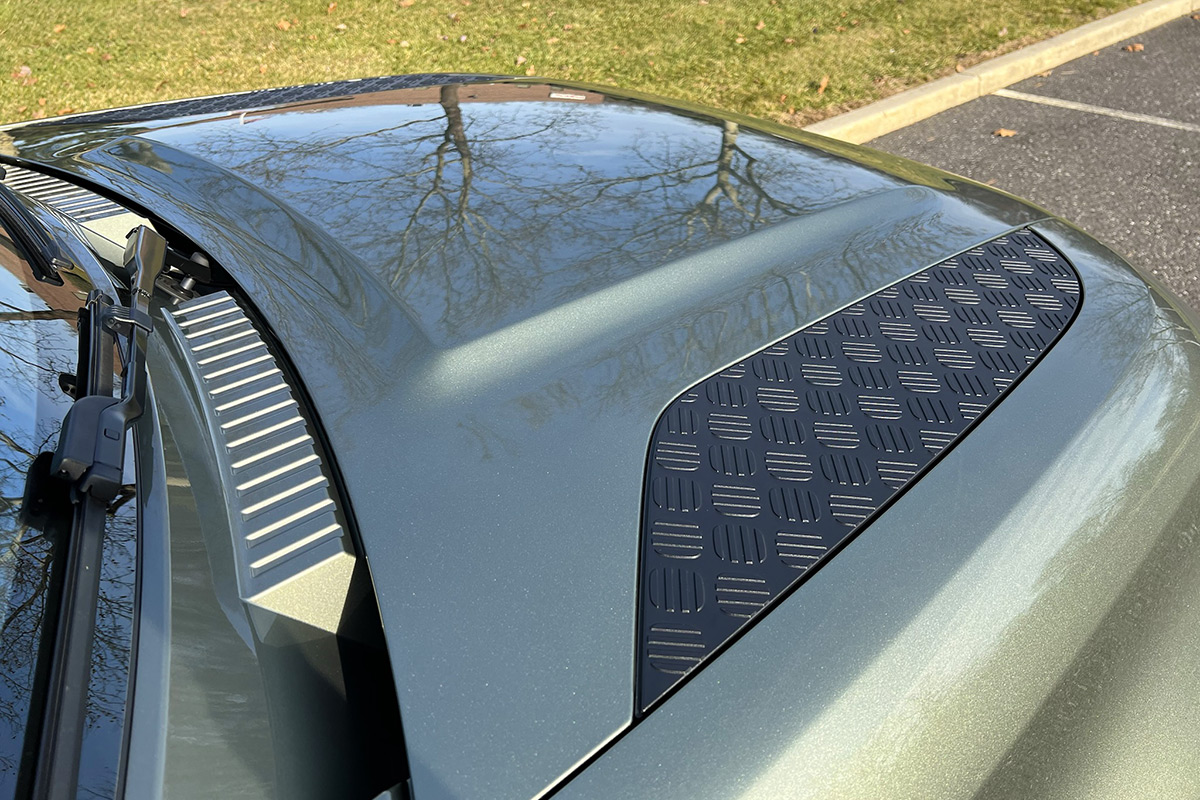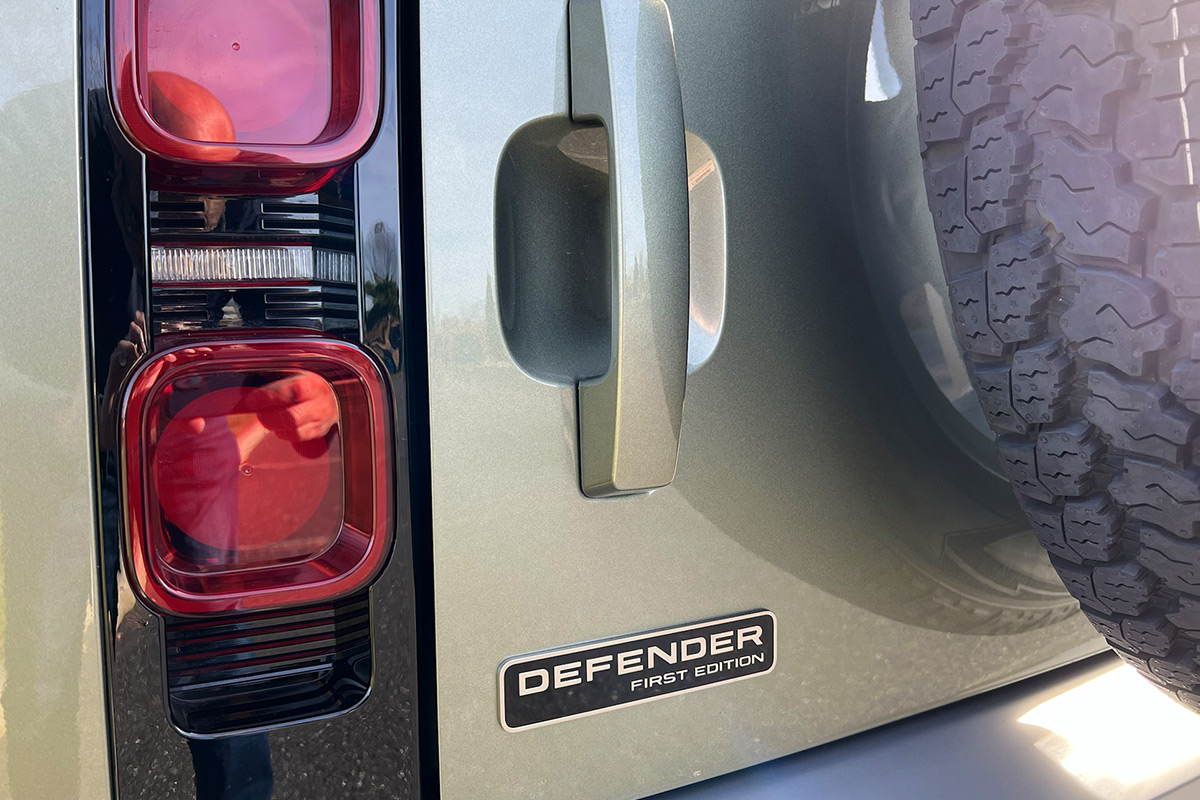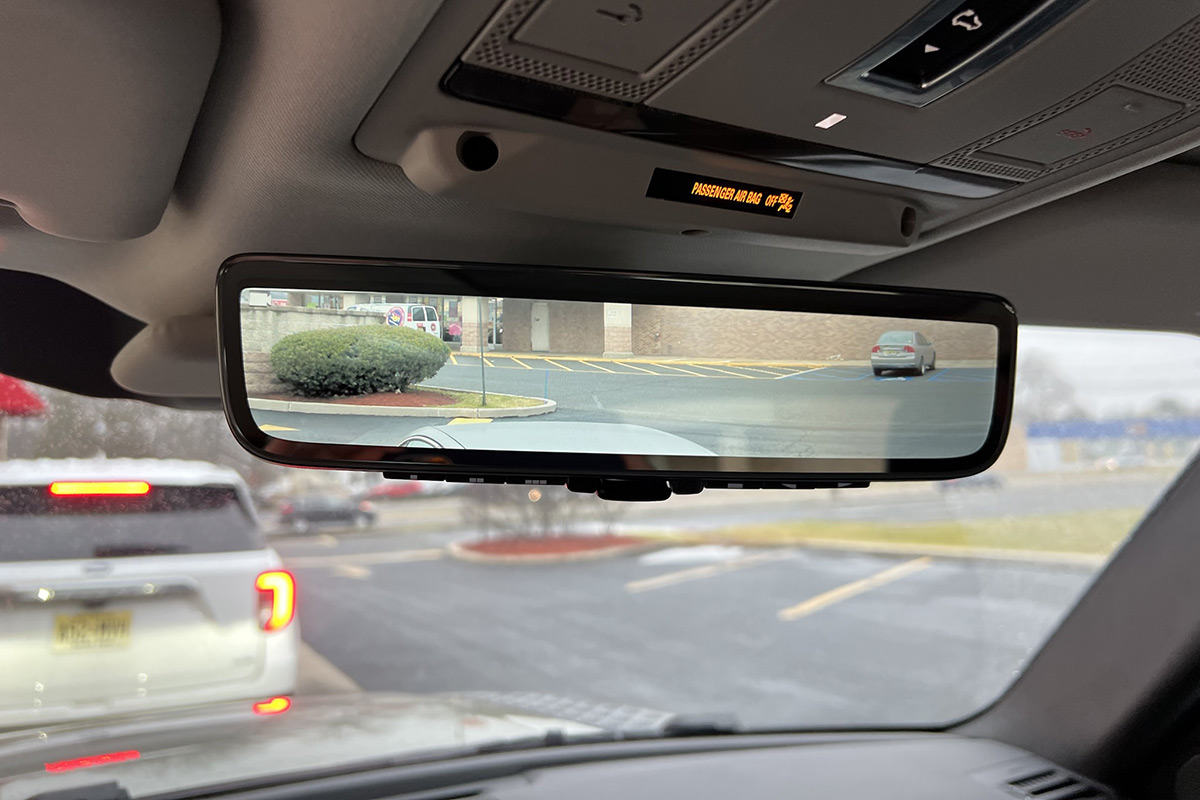 Click here to learn more about the 2021 Land Rover Defender 90.