Mattel Introduces Little People Collector Super Bowl LVII Champions Set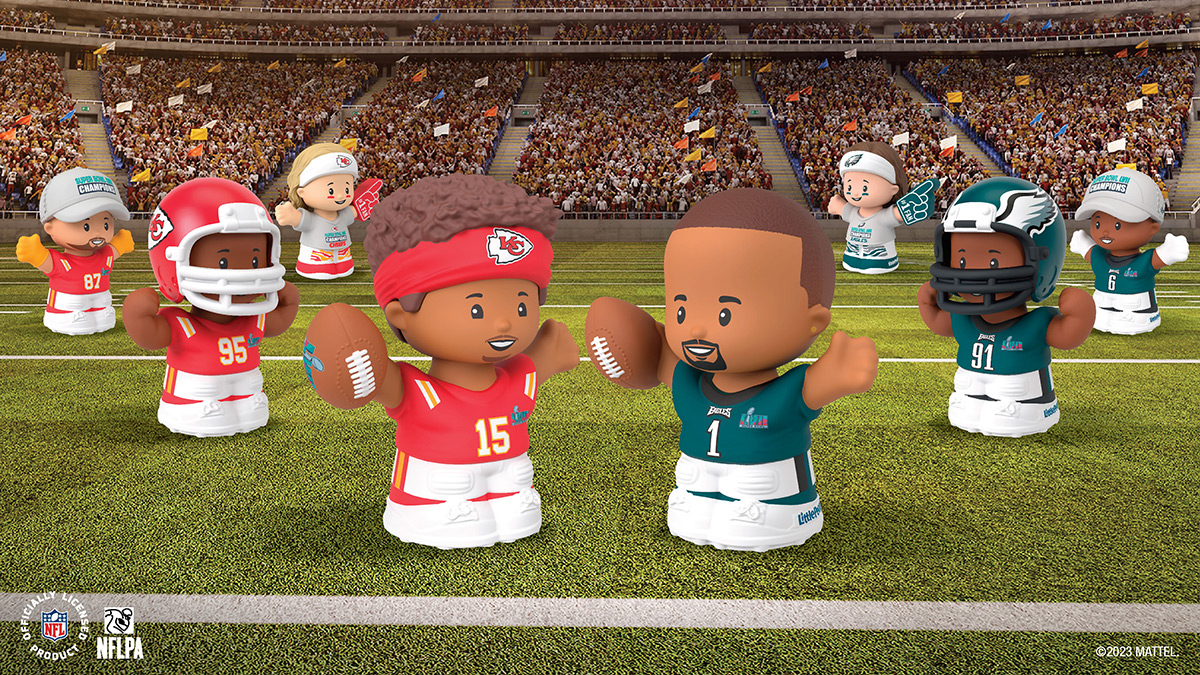 With the Kansas City Chiefs and Philadelphia Eagles slated to compete in this year's Super Bowl, Mattel is excited to announce a first-of-its-kind Fisher-Price Little People Collector Super Bowl LVII Champions set.
The exclusive set will feature three NFL players and one "super fan" as Little People figures, displayed in commemorative packaging, of either the Chiefs or Eagles. The only catch? While fans of both teams can pre-order their set, only orders for the winning team will be fulfilled.
"As any die-hard football fan can attest, the excitement that comes from being on the sports' biggest stage is unmatched. Having the Little People brand be an integral part of this monumental event is truly a dream come true," said Chuck Scothon, SVP and Global Head of Infant and Preschool, Mattel. "We couldn't be more excited to offer fans, along with toy collectors, the chance to commemorate a historic victory through this exclusive, first-of-its-kind Little People Collector Super Bowl LVII Champions set."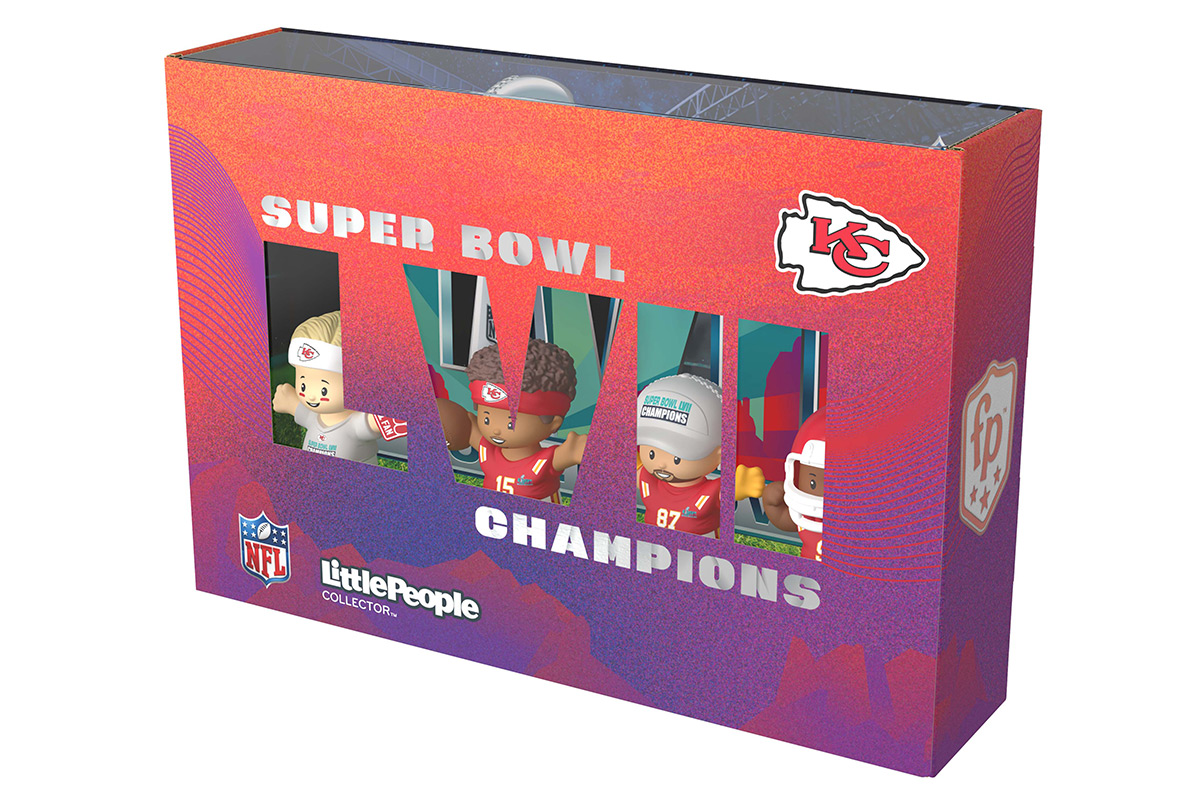 Perennial All-Pro offensive tackle, Super Bowl Champion and broadcaster Andrew Whitworth is helping to spread the word on this year's exclusive Little People Collector sets.
"I will never forget the feeling as the final whistle blew and the confetti fell after our victory last season," said Andrew Whitworth. "The parades and appearances were great but being immortalized in a Little People Collector set would be next level. As a father and a player, I can attest that my kids would have gone nuts to see a Little People figure of me. This year, a handful of winning players will have that unique honor and I for one am jealous."
When the new champion is crowned this weekend, the final Little People Collector Super Bowl LVII Champions set will be fine-tuned to ensure accuracy. Little People figures will don a version of the jerseys that their real-life NFL player counterparts wore during The Big Game.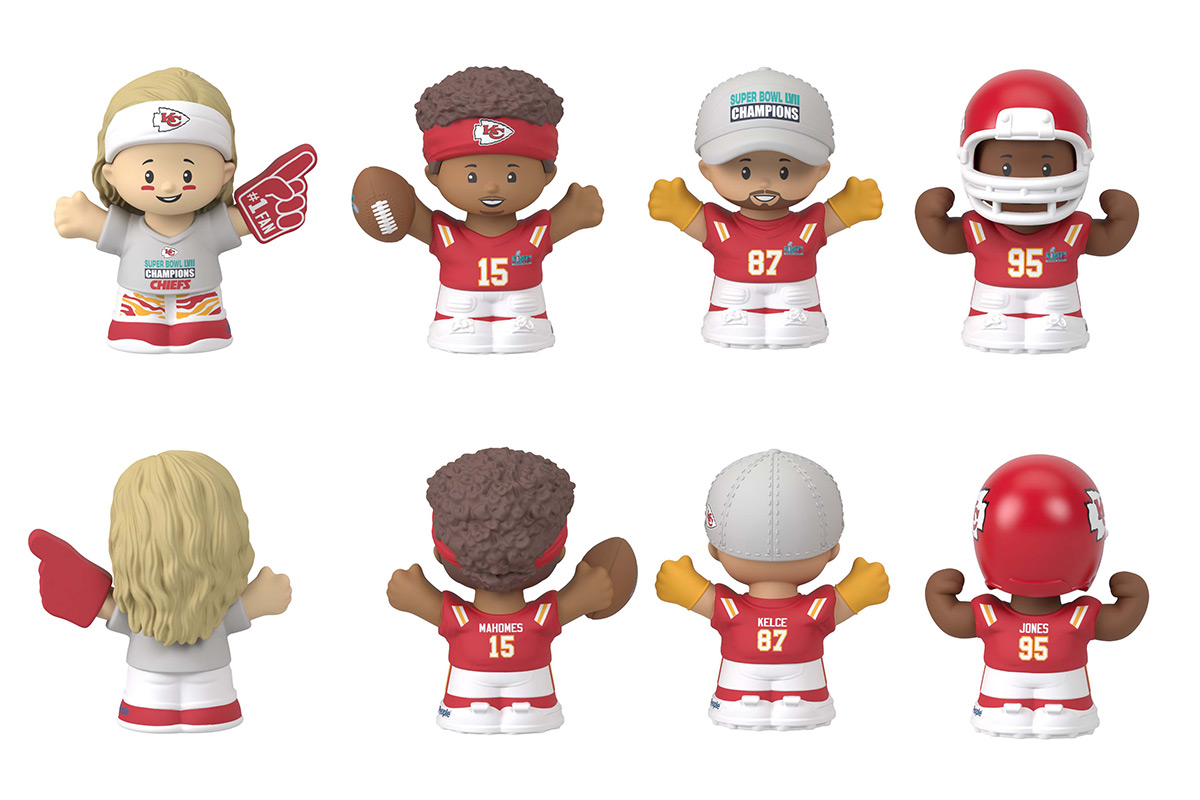 The Little People Collector Super Bowl LVII Champions set is now available for pre-order at MattelCreations.com/lpcnfl for an MSRP of $30.00. Fans will be able to place their order now through February 21st with orders being fulfilled beginning in August*.
* Winning team orders will be fulfilled while the opposing team orders will be refunded. Orders only valid for U.S customers.