RinseKit: A Portable Shower Sprayer For The Beach, Camping, Or Anywhere Else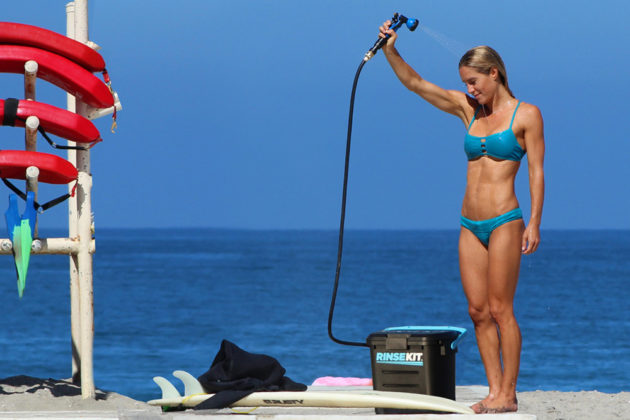 As you know, we typically don't write about Kickstarter products, for a variety of reasons.. But we're about to make an exception for the RinseKit, because it is just so freaking cool!
The RinseKit is a portable, pressurized shower that holds up to 2 gallons of water (from a hose or household faucet) and works with no pumping and no batteries. It's the perfect way to wash away the sand after a long day at the beach, rinse off the muck after a mud run, keep clean and fresh while camping, and it's also the ideal solution for apartment dwellers like me who want to wash their cars but don't have access to a hose!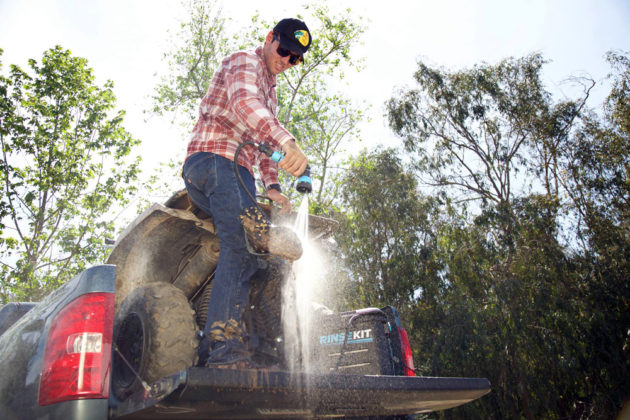 Furthermore, the optional Heater Adaptor uses a rechargeable battery to heat the water inside the RinseKit up to 100°, so you don't have to worry about suffering from a cold shower.
So how does it work? The RinseKit's patented design simply stores the water pressure from your home for later use. As the water pressure from your hose spigot enters the RinseKit, it compresses the air in there. When you close the valve, that pressure is trapped in the RinseKit and acts like a spring to force the water through the hose and out of the nozzle.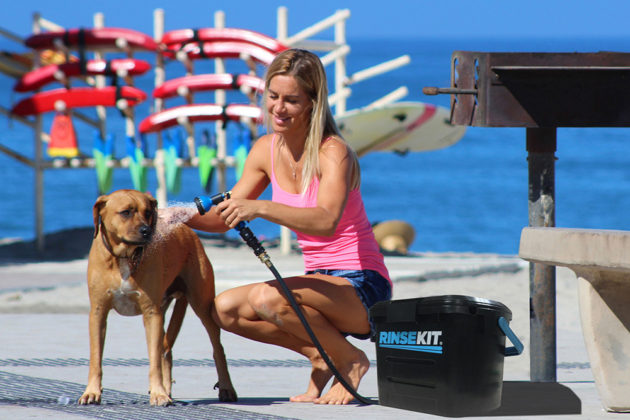 The RinseKit is a pretty revolutionary product, and once you try it out for yourself, you'll wonder how you ever lived without it before. Whether you're cleaning up after hiking, surfing or work, just need to rinse your car or remotely water plants, RinseKit is like having a hose-to-go.
Clearly, I wasn't the only one impressed with the RinseKit, as they have far surpassed their $30,000 funding goal, raising nearly $300K so far with 10 days still left to go in the campaign! Check out the video below and see all the ways in which you could use the RinseKit:
So if you want to get your hands on a RinseKit, head on over to their campaign page and make your pledge now. The RinseKit can be had for $99, and the first 1000 orders will shipped out in time for Father's Day.