Upgrading Your Sleeping Experience With Brooklyn Bedding Pillows & Sheets
Back in December, I replaced our trusty mattress with a Brooklyn Bedding mattress, and it was a total game changer, giving me some of the best nights sleep that I can remember. So when Brooklyn Bedding recently expanded their line of sleep products with sheets and pillows, I just had to try them out for myself!
Now when it comes to pillows, I'm incredibly picky.. I've purchased dozens of different pillows over the years, and I hated every one of them for one reason or another (too firm, too soft, too hot, etc). So I decided to give Brooklyn Bedding's innovative pillows a shot and see what I thought of them. In a word: AMAZING!
Seriously, these guys have come up with the perfect pillow, for a fraction of the price of those so-called "high end" pillows. Made from the same blended Talalay Latex material as their beds, the pillow provides you with the ultimate support that contours to the shape of your head for a perfect "fit". In addition, the pillow rebounds to its original shape with no fluffing necessary, and its aerated latex doesn't retain heat, allowing you to sleep cool and comfortable.
I absolutely LOVE these pillows, and I can't say enough about how great they are. No more waking up with a stiff neck, an aching back, or a sweaty pillowcase. This pillow checks off all the boxes, and I'd recommend it to anyone looking for that perfect pillow. The Brooklyn Bedding pillow is offered in two comfort options (plush or firm), with pricing starts at $39.99.
As far as bed sheets go, I've always gone for high thread count sheets, believing the marketing hype that the higher the TC the better. But that's not always the case, as I learned the hard way with my overpriced 700-thread count Egyptian cotton sheets, which were disappointing to say the least..
I ordered a set of silver Brooklyn Bedding sheets, and it was love at first touch. Their sheets are made using premium materials like Rayon from Bamboo, which is softer and lighter than cotton, with superior moisture-wicking properties. Coupled with the sateen weave, and you have got a bed sheet that is exceptionally soft, shines like silk, and sleeps cool and comfortable.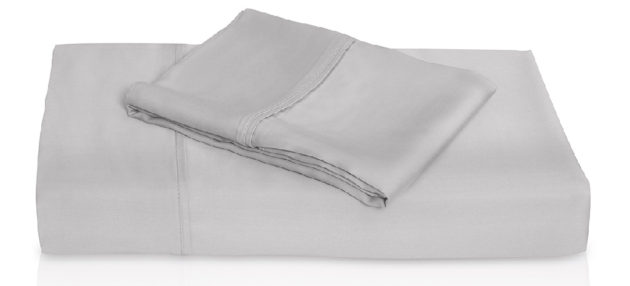 These Brooklyn Bedding sheets completely exceeded my expectations, and they are honestly so comfortable that you may never want to leave your bed again. The sheets are available in eight standard sizes and come in White, Silver, Chocolate and Khaki, with pricing ranging from $59.99 to $119.99.
If you're looking to take your bedroom game to the next level, invest in some quality pillows and sheets from Brooklyn Bedding, and get ready for the best nights of your life!