Who's Ready To Ride The World's Tallest Tunnel Slide?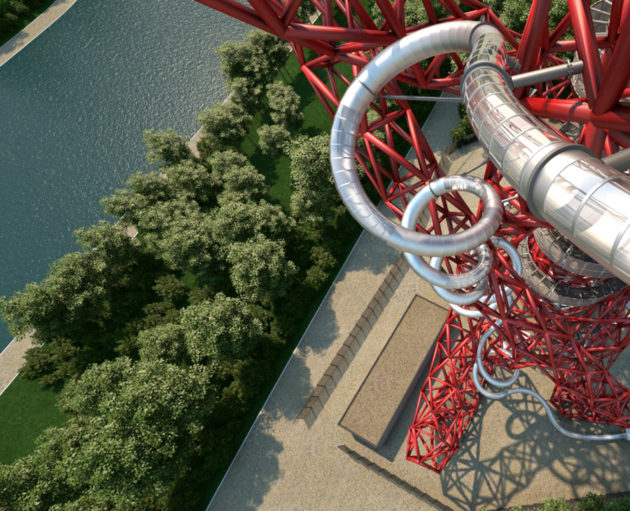 Feast your eyes on The Slide at the ArcelorMittal Orbit, the world's highest and longest tunnel slide! This crazy ride towers at a staggering 583 feet tall, and as you travel down the UK's tallest public artwork, you'll pass through light and dark sections with London's dramatic skyscape whizzing by!
In this 40-second trip, visitors will circle around the ArcelorMittal Orbit twelve times as they weave their way through the famous loops and curves of the iconic structure, including a tight corkscrew section names the 'bettfeder' – after the German word for 'bedspring' – and end with a 164 foot drop to finish off your terrifying experience! Sounds like fun, right?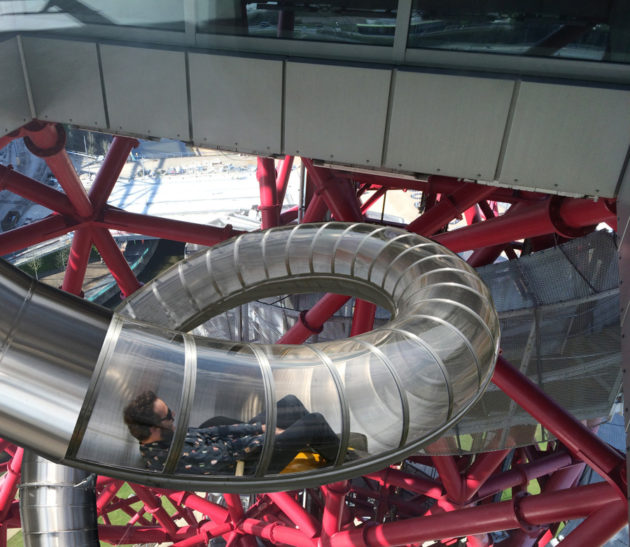 The Slide at the ArcelorMittal Orbit is scheduled to open to the public on June 24, 2016, with tickets selling for £15.00 ($22) and include access to the Orbit's viewing platform.
I'm an adrenaline junkie who lives for crazy stuff like this, so you had better believe that the next time I'm in London, I'm totally going to be doing this!