You'll Enjoy Insane Views Of London From This 360-Degree Rooftop Infinity Pool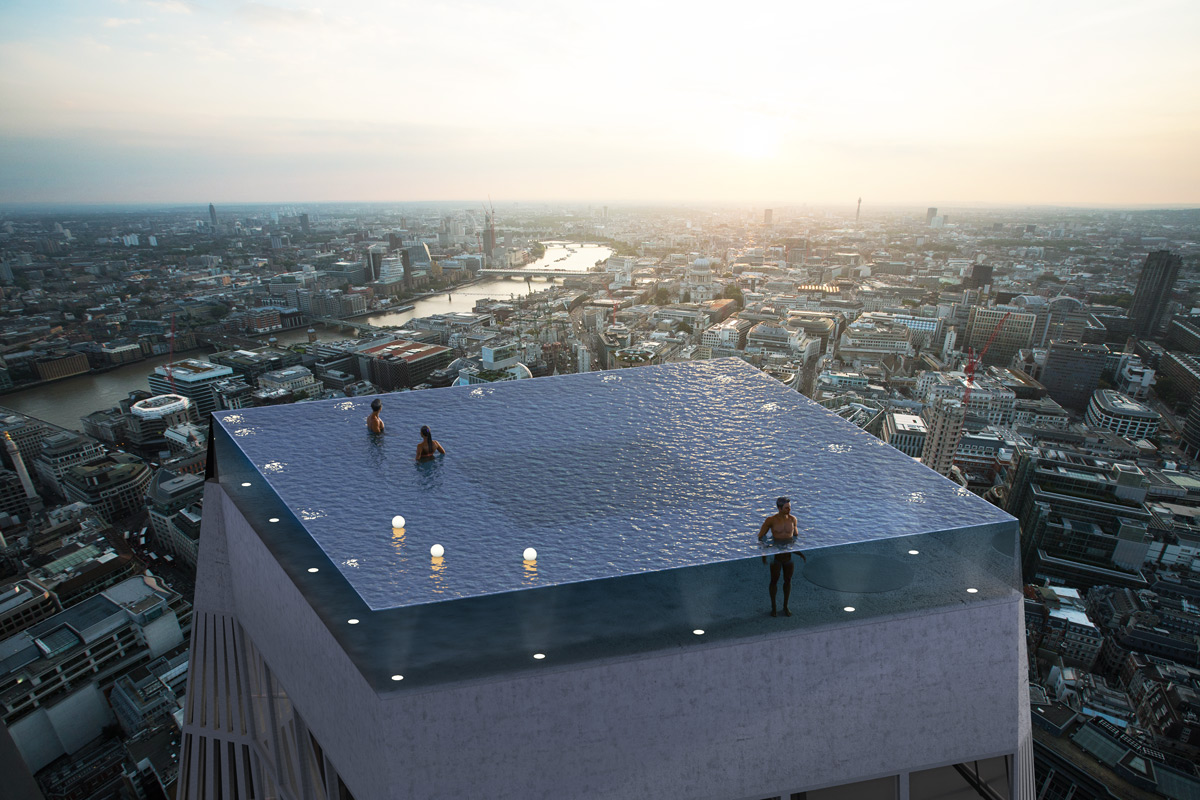 A few years back, a luxury apartment complex in London called Embassy Gardens announced plans to build the world's first sky pool, letting you "swim through the air" in a transparent pool perched 10 stories in the air. A very cool idea.. but also slightly terrifying.
Now, thrill-seeking swimmers in London have another reason to get excited, because plans to build a $12 million, 360-degree infinity pool that sits atop a 55-story building named Infinity London are underway, and they promise some insane views of the city.
According to Compass Pools designers, the "death defying swimming pool" will sit about 656 feet in the air. Made from cast acrylic rather than glass, the tank's material transmits light at a similar wavelength to water so that the pool will look perfectly clear. The floor of the pool is also transparent, allowing visitors to see the swimmers and sky above.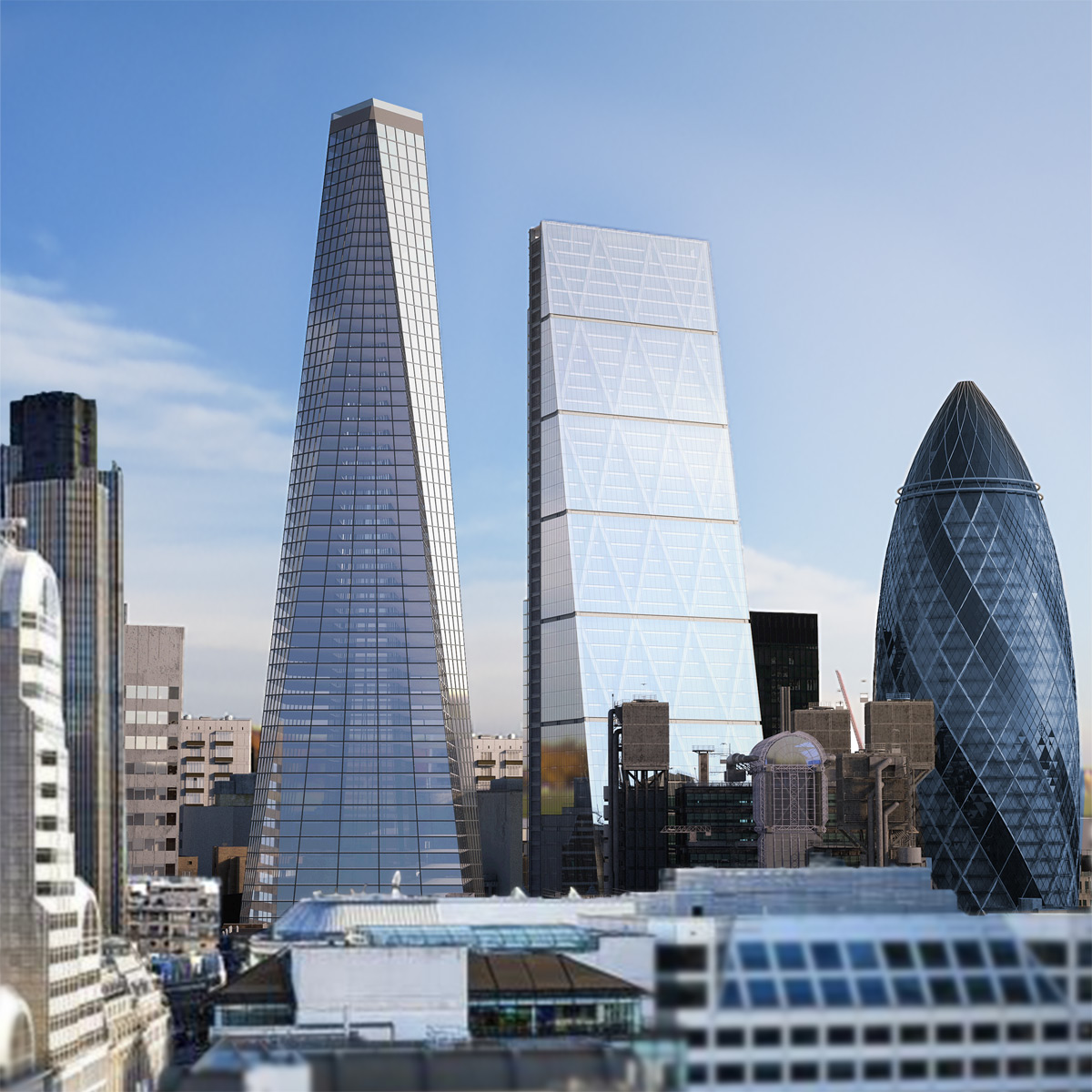 "We faced some quite major technical challenges to this building, the biggest one being how to actually get into the pool," said Compass Pool's swimming pool designer and technical director Alex Kemsley in an interview on the company's website.
"The solution is based on the door of a submarine, coupled with a rotating spiral staircase which rises from the pool floor when someone wants to get in or out — the absolute cutting edge of swimming pool and building design and a little bit James Bond to boot!"
Other advanced technical features include a built-in anemometer to monitor the wind speed. This is linked to a computer-controlled building management system to ensure the pool stays at the right temperature and water doesn't get blown down to the streets below. And boasting an innovative twist on renewable energy, the pool's heating system will use waste energy from the air condition system for the building.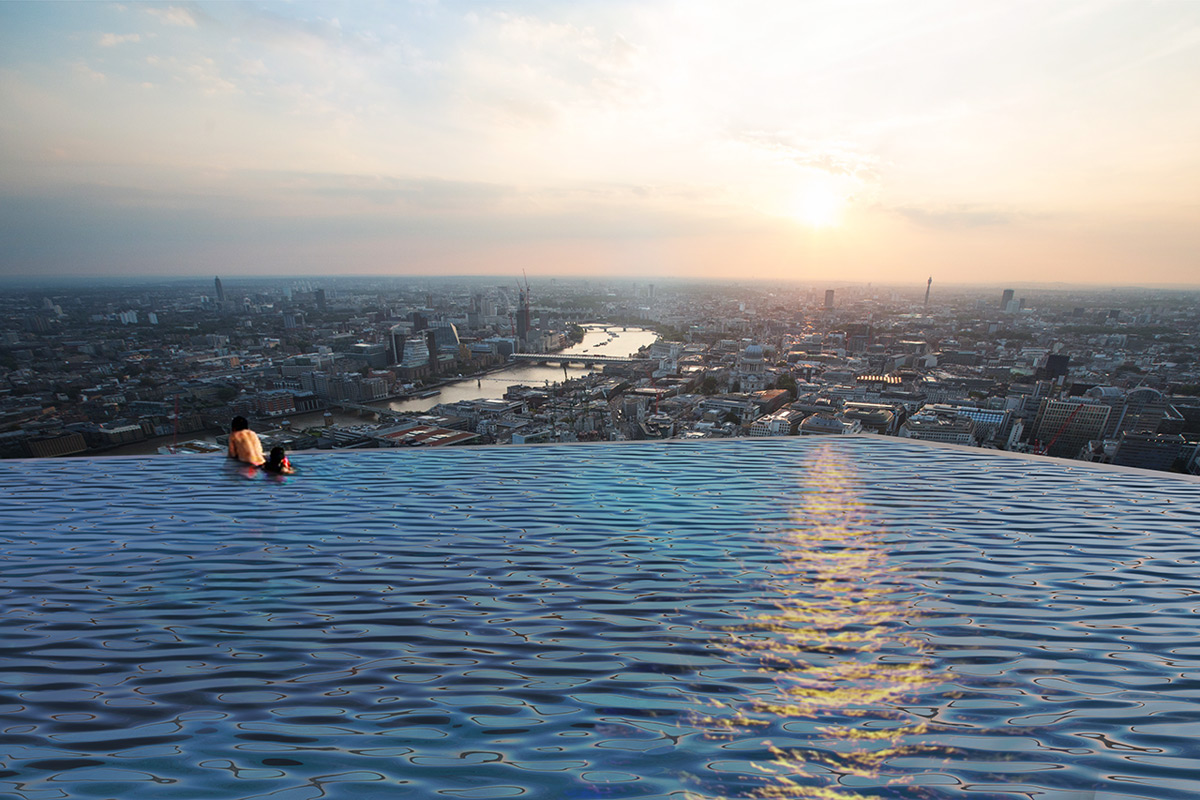 The company claims that if all the partners and contractors are confirmed, construction will begin as early as 2020. They say that Infinity London would have a five-star hotel on the top floors, and the pool would be for guests.
This would likely make Infinity London one of the hottest hotels in town, with Instagrammers flocking from all over just so that they can could get those all-important selfies to share with their followers, because #blessed.
It's an interesting concept for sure, but for now we'll have to wait and see if it really comes to fruition, or if it proves to simply be pie pool in the sky. 😀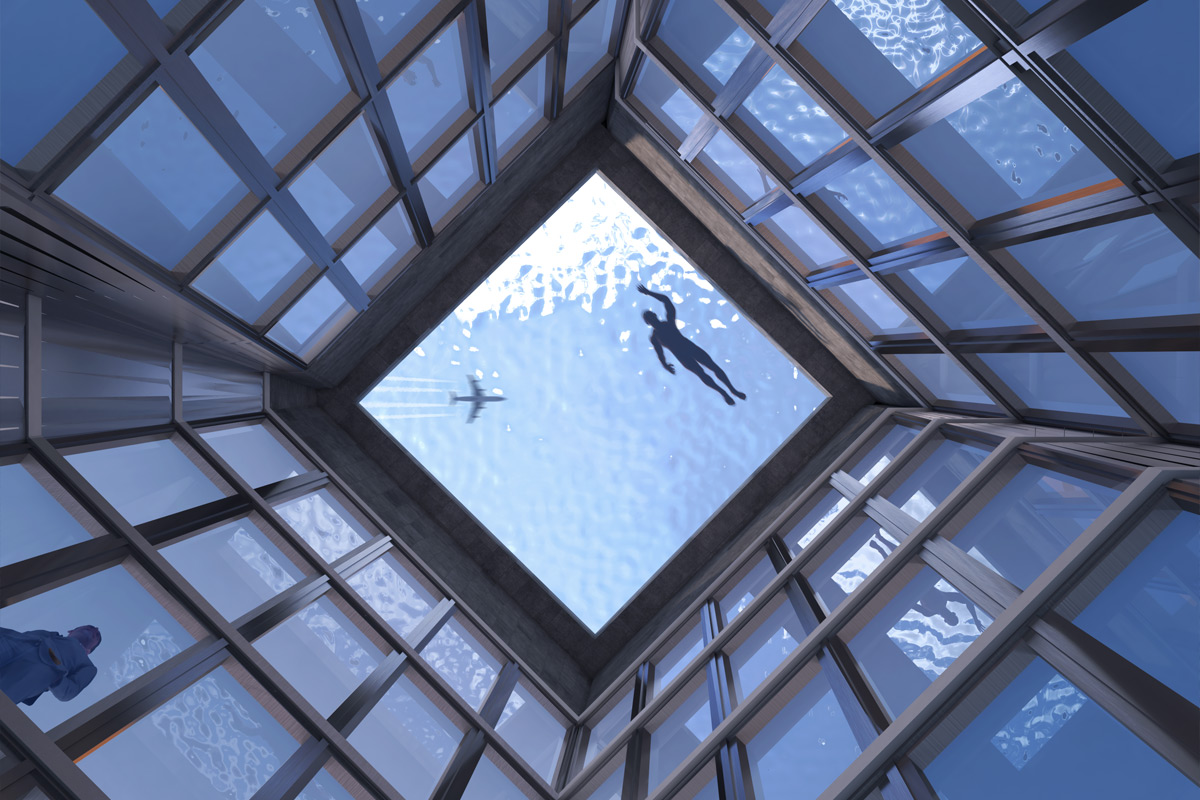 Would you go for a swim in Infinity London's 360-degree rooftop infinity pool?
Photo credit: Compass Pools UK