Who's Ready To Dive Into This Crazy Shipping Container Pool?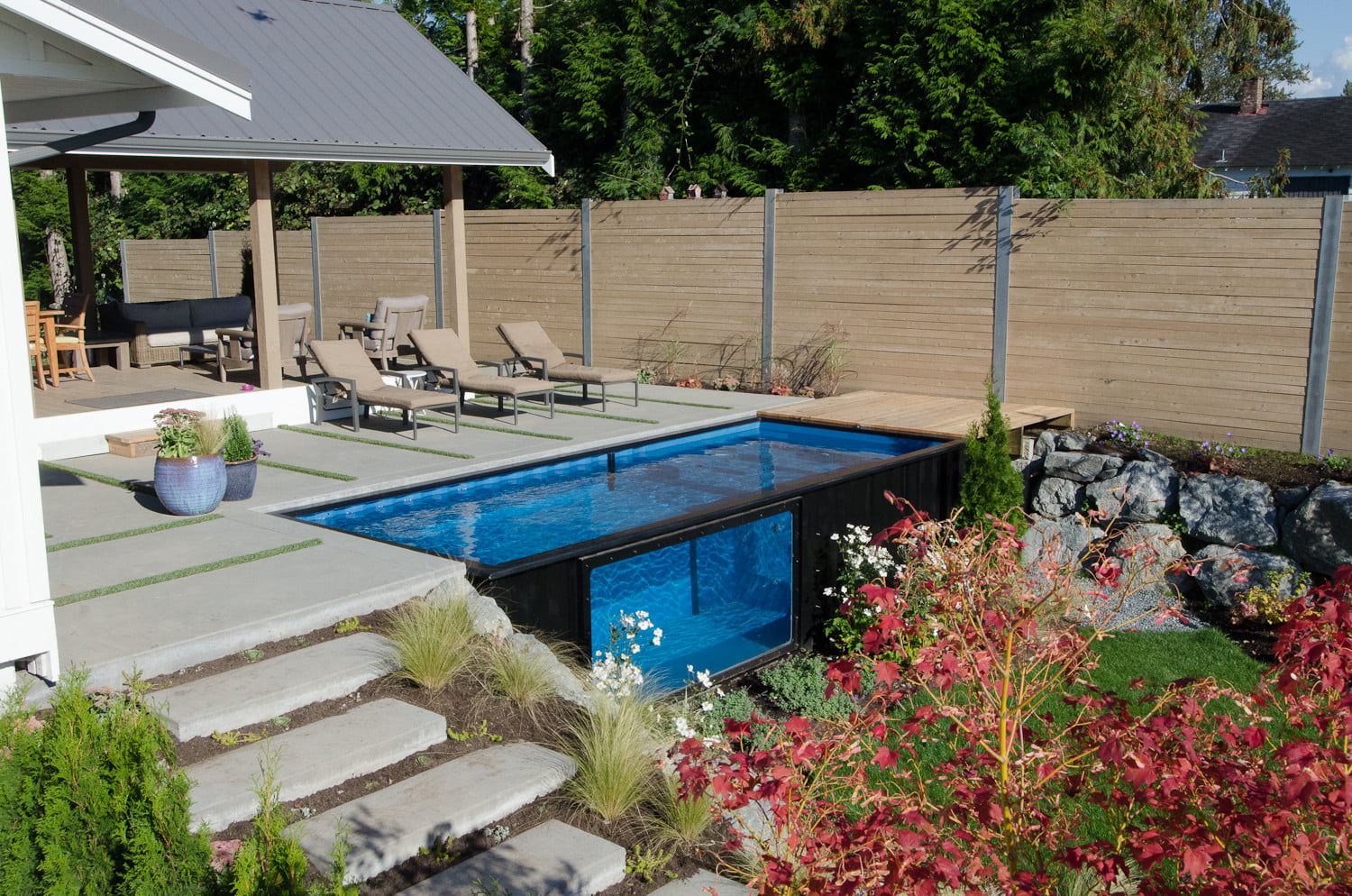 We have seen shipping containers converted to modern homes, off-the-grid bunkers, and even urban farms. But Canadian company Modpools is taking things to a whole other level, utilizing the "structural rigidity" of a modified cargo container to provide users with a "relocatable hot pool."
An intriguing alternative to a traditional in-ground pool, the Modpool relies on the strength of the container to help hold in water while offering unique features like side windows. If that's not enough, a divider can quickly convert it from a single pool into a hot tub / pool combination.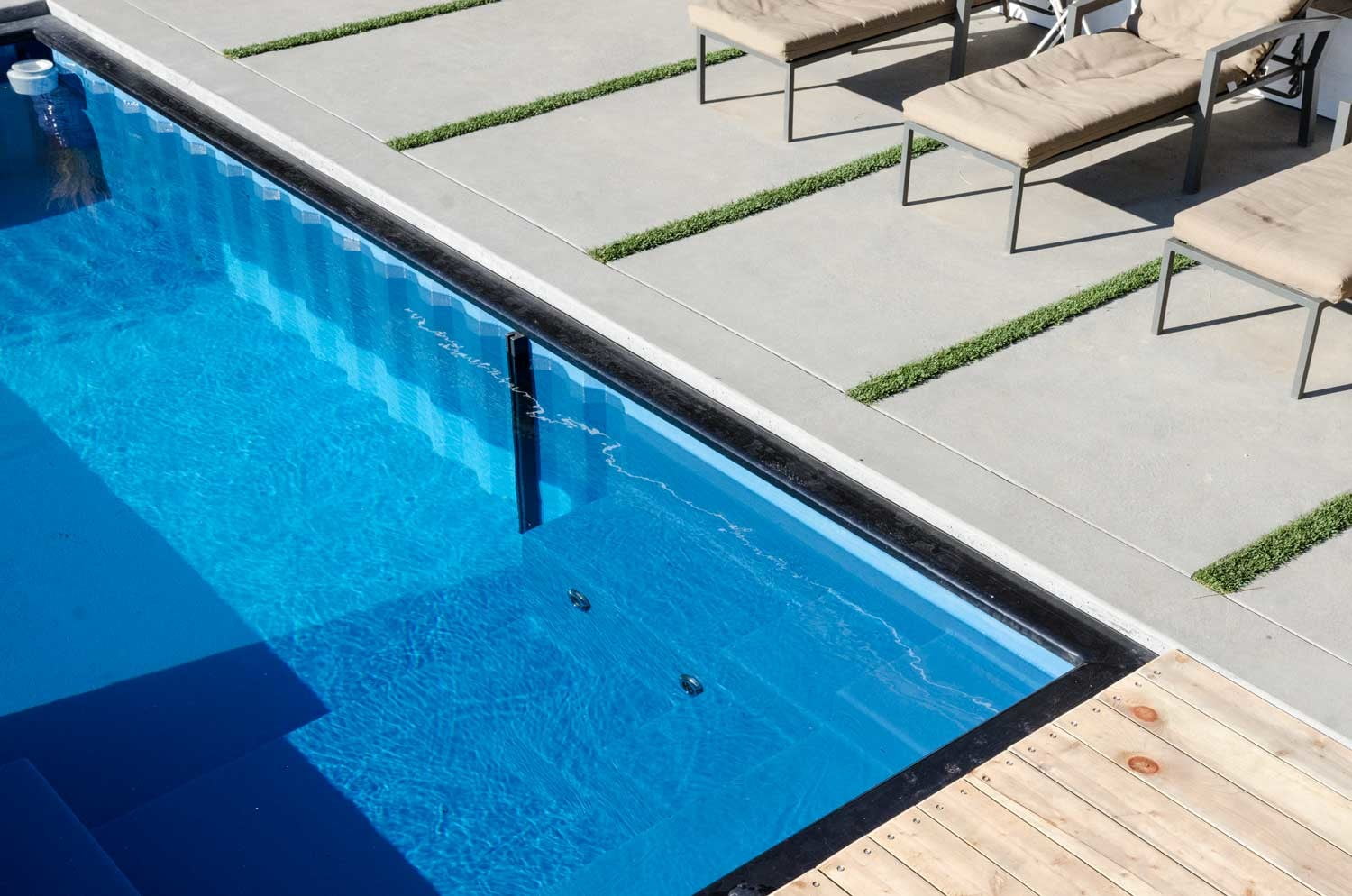 Furthermore, the shipping container pool features a clever side window, which makes the pool feel much less claustrophobic, especially when its built into a raised patio like shown in the top photo.
The company boast quick set up (just minutes after its placed) and the ability to increase water temperature by 86º in a single hour. An Ultraviolet system keeps the water clean, and the entire unit, including the heater, jets, and lights, can be controlled from your smartphone with an app.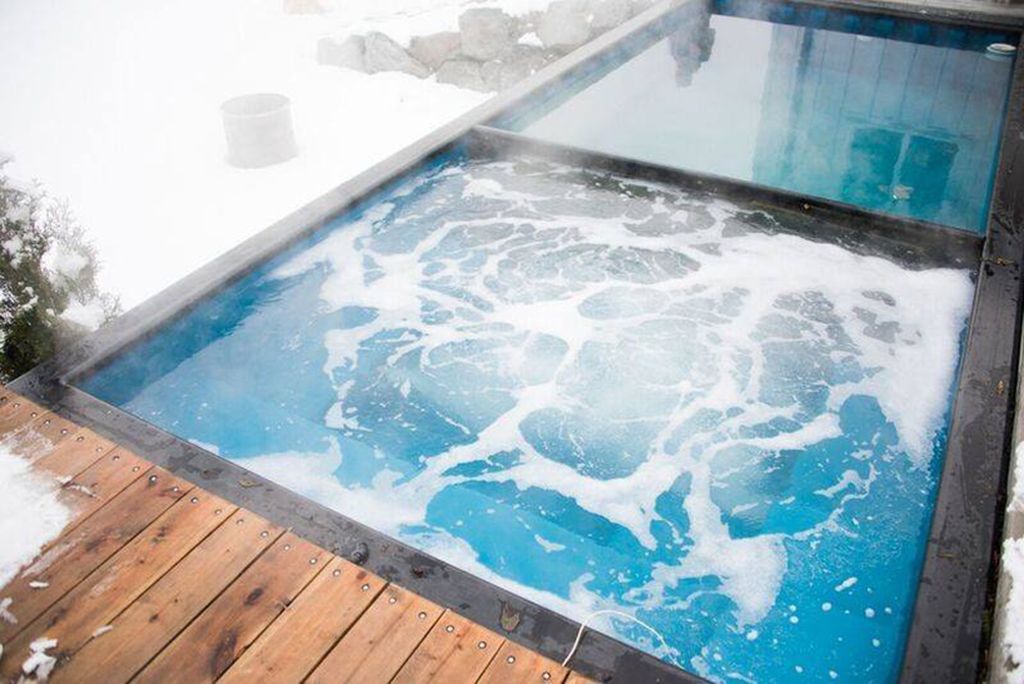 Priced at $26,900 (for the 8′ x 20′ model), the Modpool costs about half of what a traditional in-ground pool would cost you. And unlike a traditional pool, if you decide to move, you can bring your shipping container pool with you to your next place of residence.
So what do you say, who's ready to dive into a shipping container pool?