Transform Your Living Room Into A Party Pad With The Sobro Smart Coffee Table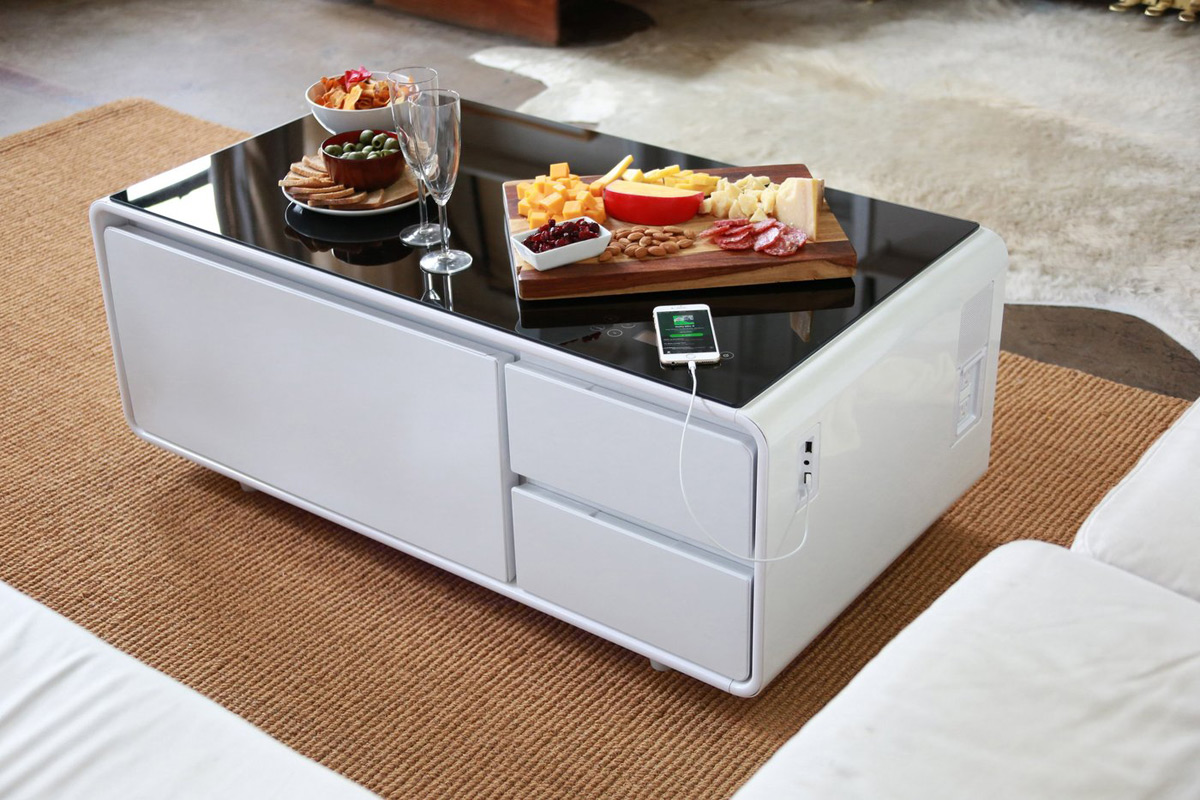 Back in 2017, we told you about the Sobro Smart Coffee Table, a high-tech coffee table with a built-in refrigerator drawer that can hold up to 32 drinks, Bluetooth-enabled speakers, 2 USB charging ports, 4 power outlets, underside LED lights, and touch controls integrated right into the glass surface to control it all.
It was by far the coolest coffee table we had ever seen (literally), and the company was taking orders on the crowdfunding site Indiegogo, with early birds being able to get one for just $549.
While I was really tempted to buy one, I just couldn't pull the trigger, having been burned by other crowdfunding projects in the past. But their campaign did amazingly well, raising over $1.6 million. And now, the Sobro Smart Coffee Table is being sold by retailers such as Macy's and Wayfair… albeit for the MUCH higher price of $1,499.00.
Like they say, hindsight is 20/20. But fear not, as the Sobro Smart Coffee Table is currently on sale at Wayfair for $200 off, and they're throwing in free shipping to boot. While that's still a far cry from the original price, it's the lowest we've seen it since it went into production.
This is a quality piece of furniture, so your wife or girlfriend shouldn't have an issue with it. So what are you waiting for? Order one today, and be the envy of all your friends!