Sobro Smart Side Table Keeps Your Drinks Cold, Phones Charged, Music Pumping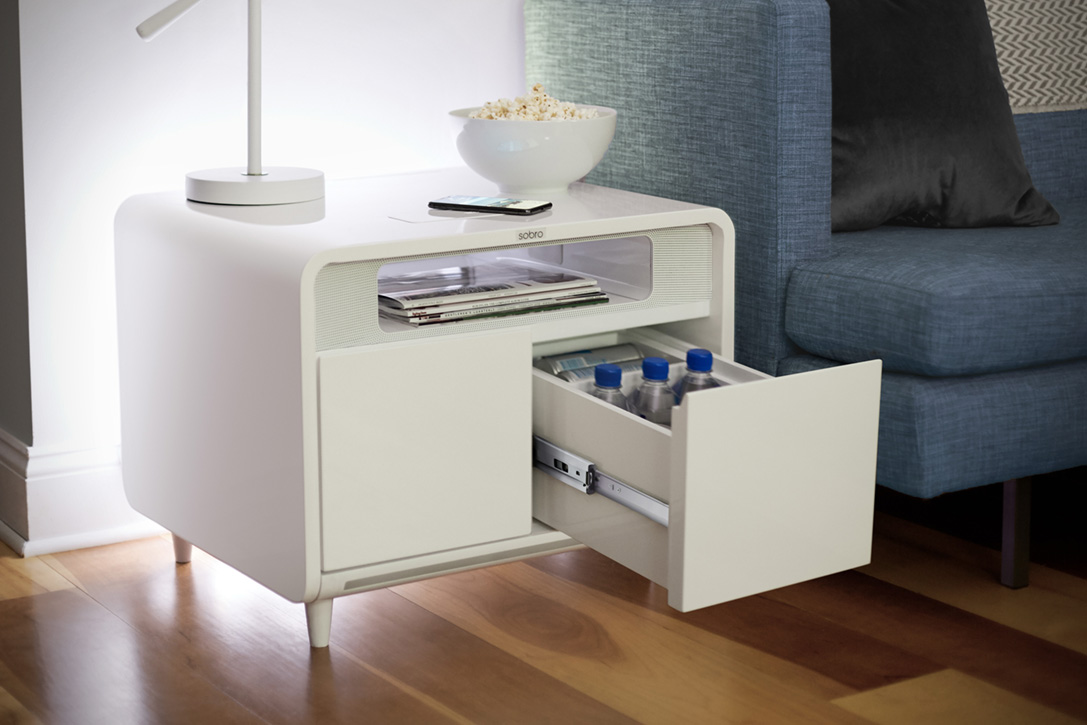 Back in 2017, we posted about the Sobro Smart Coffee Table, a high-tech coffee table that took things to a whole other level with features like a refrigerated drawer, Bluetooth speakers, USB charging ports, underside LED lighting, touch controls, and more. It was super cool (literally), and if I had an electrical outlet nearby, I totally would have gotten one.
After experiencing the runaway success of the Sobro Smart Coffee Table, the company listened to their crowdfunding backers, seeing an opportunity to innovate further and add even more features packed into a smaller footprint. That's how the Sobro Smart Side Table came about, making its way to Indiegogo where it raised well over $2 million!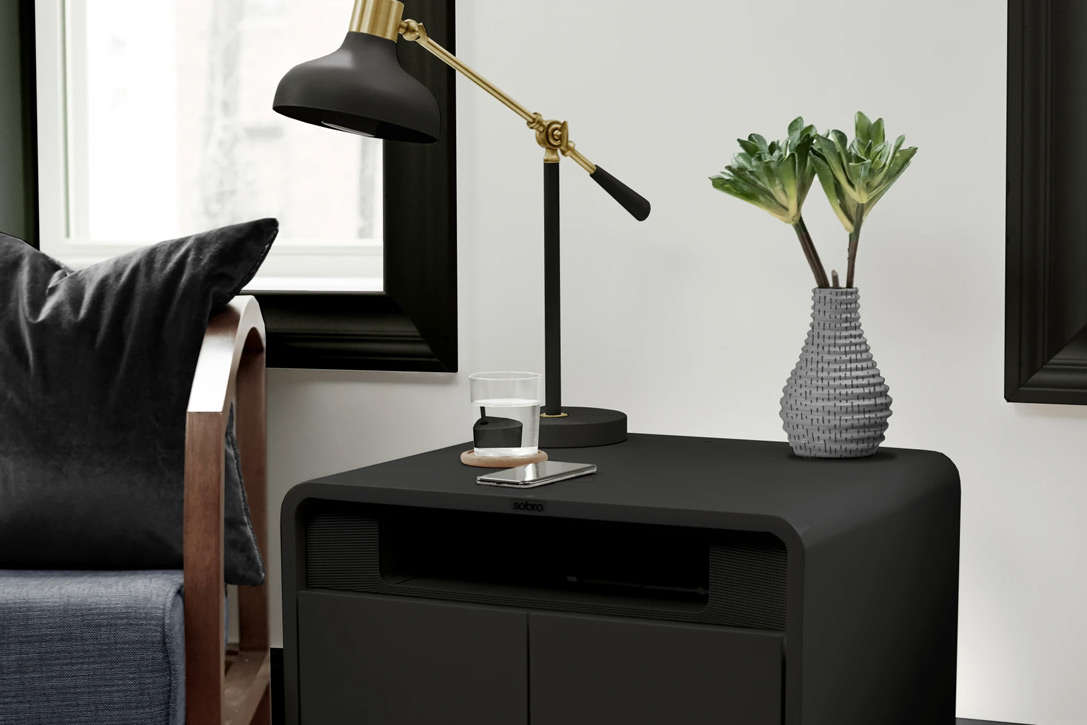 Designed to be placed next to your bed or as an end table, the Sobro Smart Side Table can keep your beverages cold with its cooling drawer, while also keeping your devices charged with not only the wireless charging pad, but also four USB ports and two 120V outlets. Wake up hot and thirsty at 3 am? Slide open the drawer and grab a cold one without having to get up.
Thanks to LED lights, the table can illuminate your way to the bathroom in the middle of the night, or it can lull you to sleep with its built-in speakers (where you can play your favorite waterfall sounds). And if you pair the Sobro Smart Side Table to their app, you'll be able to even further improve your sleeping habits with intelligent lighting that simulates the rising of the sun, as well as a white noise generator.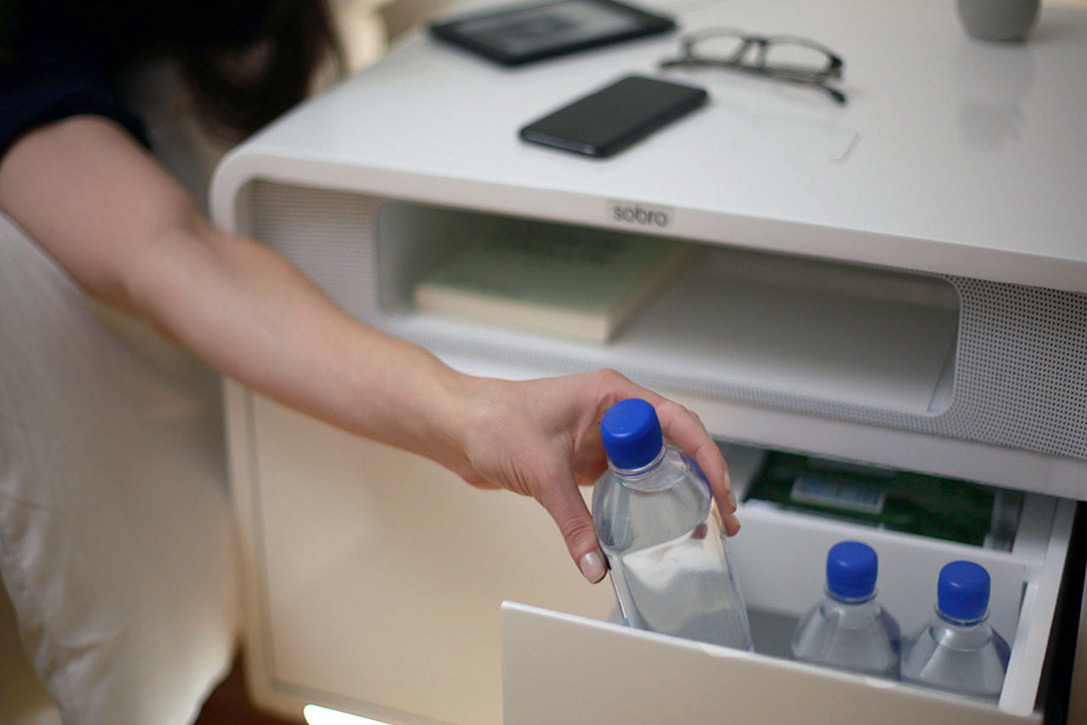 Whether you're using it as an amazing end table, or your next gen nightstand, the Sobro Smart Side Table will seamlessly integrate and improve your life. At $700, it's not exactly cheap. But it's arguably one of the coolest nightstands we've ever seen, and I think it's worth every penny. If you feel the same way, head on over to Amazon to purchase one today!
They say seeing is believing, so if you are still on the fence about buying the Sobro Smart Side Table, check out this video and see it in action: