KFC's Fried Chicken-Scented Firelog Is A Must-Have This Holiday Season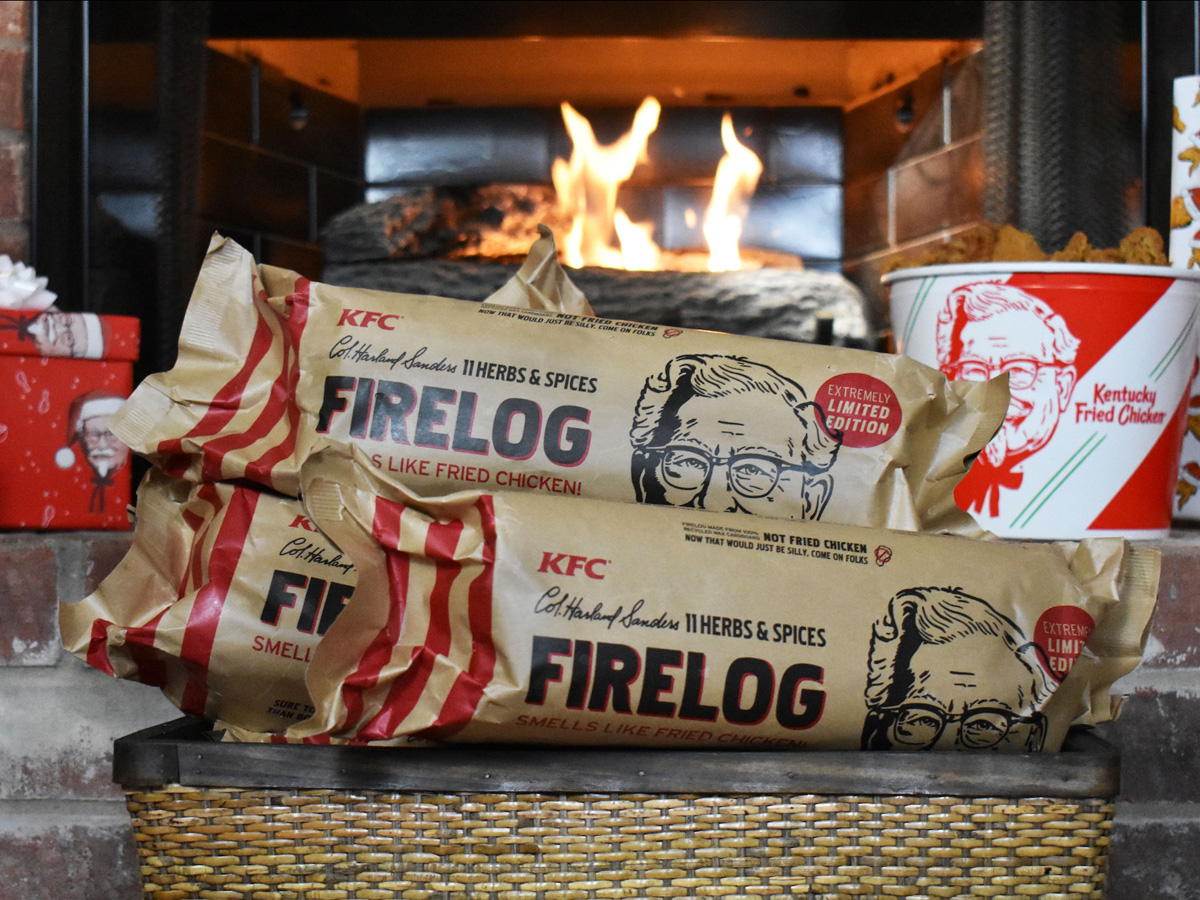 Forget chestnuts roasting over an open fire, because the famous fried chicken-scented KFC 11 Herbs & Spices Firelog is back for its third consecutive holiday season. And just with in years past, you can be sure that these will sell out in record time, because they make for a hilarious gag gift.. and because some people just love the smell of greasy fried chicken.
The KFC 11 Herbs & Spices Firelog is designed to make your home smell like fried chicken and feel as warm as an Extra Crispy drumstick in a KFC $20 Fill Up when lit. And presumably you'll get get a serious case of the munchies after smelling that familiar scent, causing you to fire up Uber Eats and order a bunch of KFC goodness.
"For the past two years we have warmed the hearts and homes of our fried-chicken fans during the holiday season with our 11 Herbs & Spices Firelog. Although this year may look different, we hope that by expanding our exclusive partnership with Enviro-Log and Walmart, people can once again grab a fried-chicken scented firelog, order a bucket of chicken from KFC, and savor the tastes, smells and warmth of what has become our favorite holiday tradition," said Andrea Zahumensky, KFC U.S. CMO.
Unlike in years past, you can find the KFC 11 Herbs & Spices Firelog in select Walmart stores, where it retails for just $15.88. I just checked my local store, and they still have some in stock. The only problem? My condo lacks a fireplace. 🙁
Still, I think I'm going to pick one up for our annual White Elephant gift exchange, assuming this whole Coronavirus mess doesn't cancel this time-honored holiday tradition.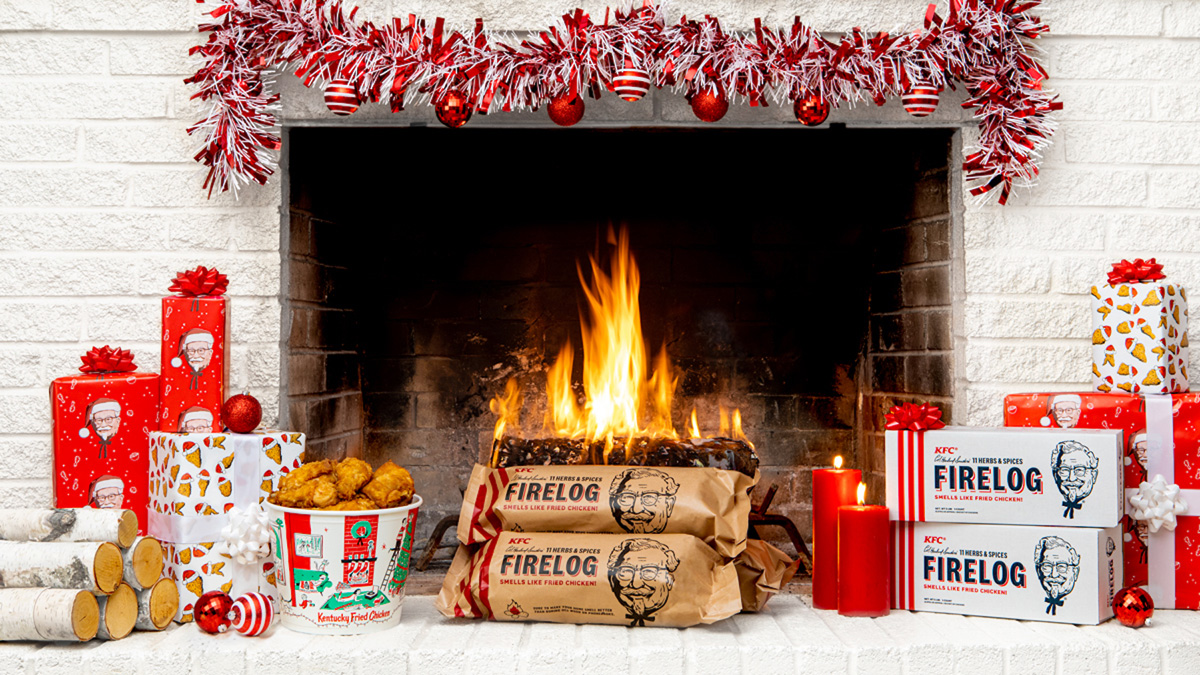 We'd honestly expect nothing less from the brand that brought us things like the Chicken & Donuts sandwich and the faux bearskin rug that looked like Colonel Sanders. So what do you say guys, who's buying the KFC 11 Herbs & Spices Firelog this holiday season??