The Force Is Strong With This Star Wars Furniture Collection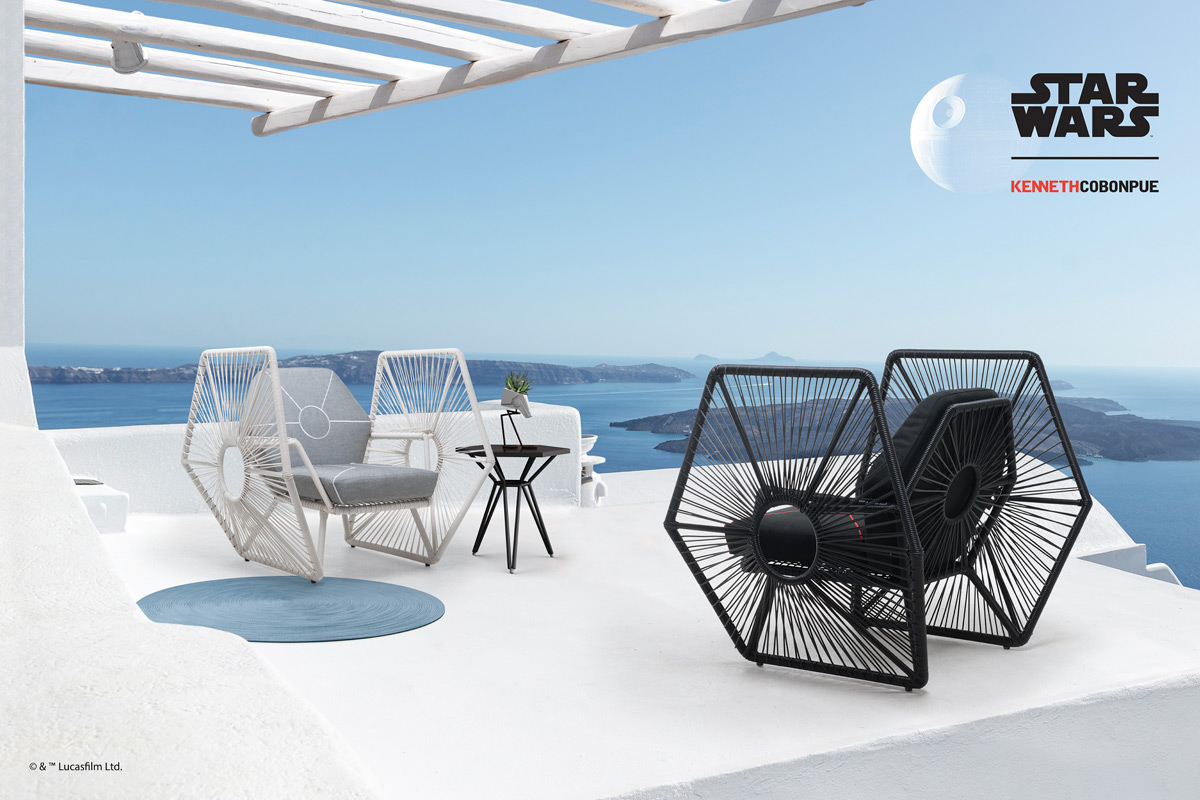 When Disney approached Filipino designer Kenneth Cobonpue to make a Star Wars furniture collection, he was wary, as he didn't want to make replicas of machines or slap Darth Vader's face on them. But to their credit, they gave him full creative reign to do it his way, and as you can see, the results are pretty spectacular.
Known for designs that are handmade, nature-inspired, and whimsical, Cobonpue used these pillars to reimagine the well-loved Star Wars universe to create his own universe inspired by iconic characters and elements. Explore the Filipino designer's perspective of the global pop culture phenomenon.
This collection was originally exclusive to the Philippines, but it's now coming to the US and will be available for purchase in several places, including New York, Los Angeles, Chicago, and Washington DC, among other places. But be forewarned, this nerdtastic décor doesn't come cheap, with prices ranging from $655 to $4,320.
Pieces in the Star Wars Furniture Collection include TIE Fighter Easy Armchairs, TIE Fighter Wings End Tables, Sidious Easy Armchair, Vader Easy Armchair, Chewie Rocking Stool, and various Jedi-themed lighting designs.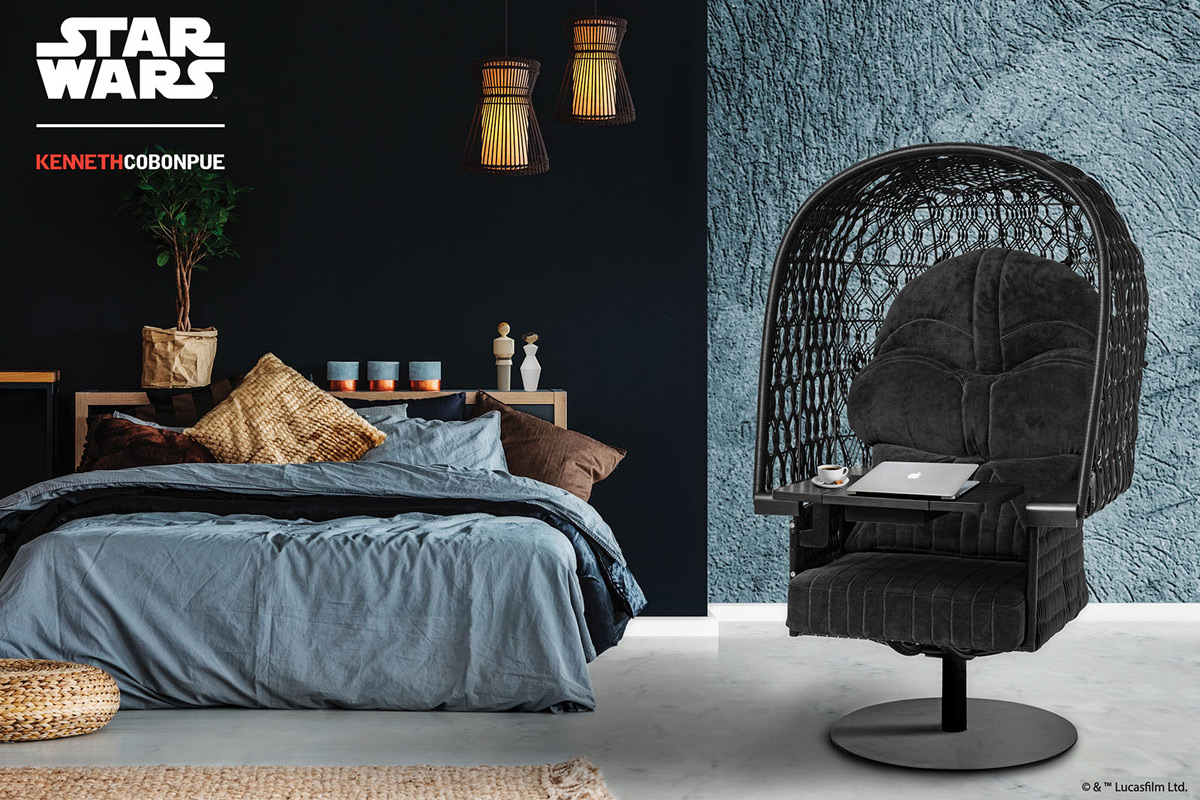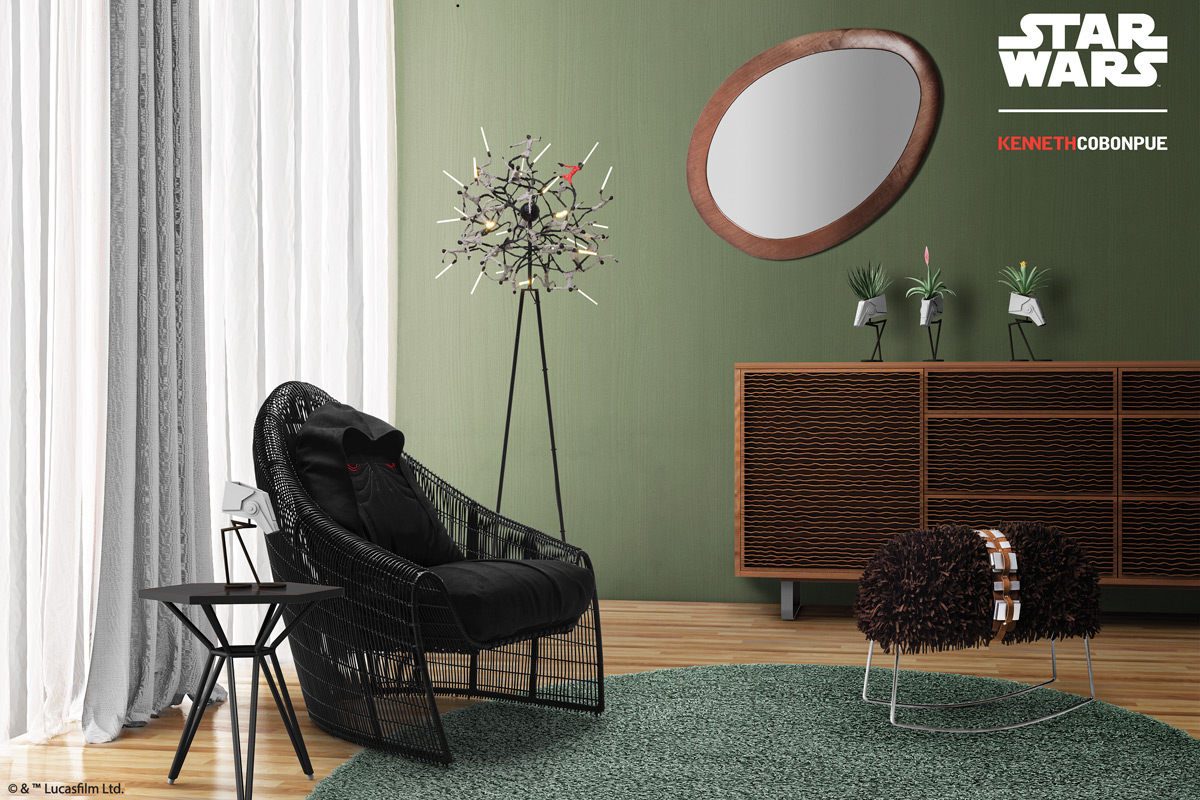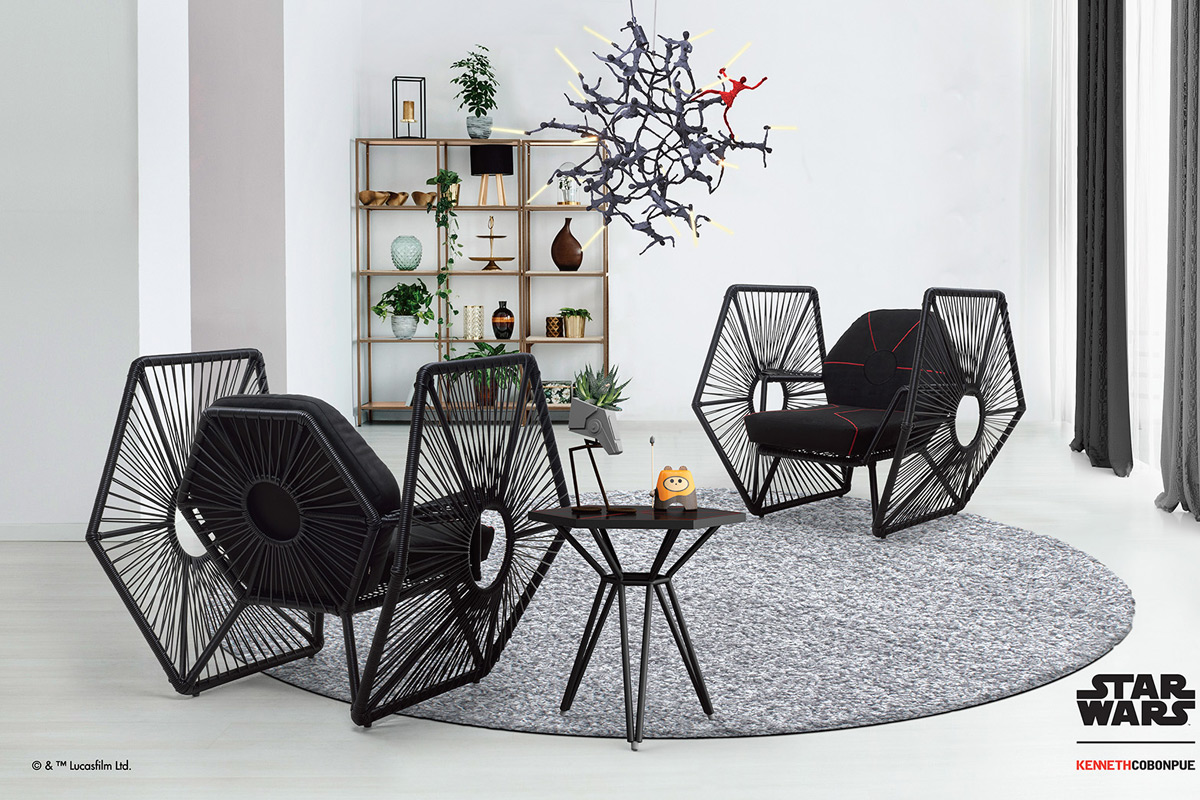 As Yoda would say, "Very good, the furniture it is!"
Photo credit: Kenneth Cobonpue/Lucasfilm