Switzerland's Mountain Coaster Lets You Slide Down The Alps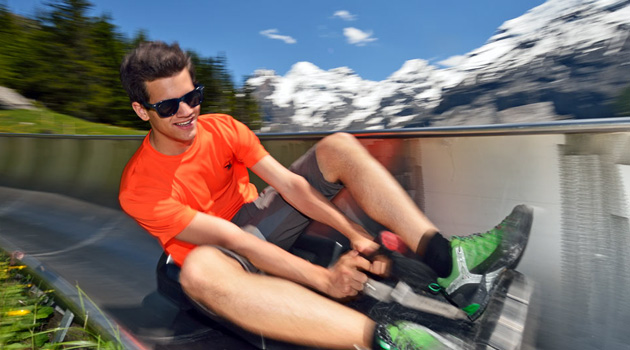 If you are looking for a high-adrenaline adventure to add to your bucket list, check out this insane alpine slide located at a ski resort near Kandersteg, Switzerland. Climb aboard, and you're treated to some tremendous views of the Alps as you whiz down the mountainside at speeds of up to 25 miles an hour.
As you can see from this video from YouTuber Brice Milleson, this slide isn't for the faint-hearted, but if you're up for the challenge, it looks like a ton of fun. Just make sure you do it on an empty stomach, or you might make a mess of yourself.
Are you ready to take on this this unforgettable ride? Then check out their official website, and make sure you strap a GoPro to your head so we can check out your run afterwards!