Give Your Bedroom A Fall Makeover With Brooklinen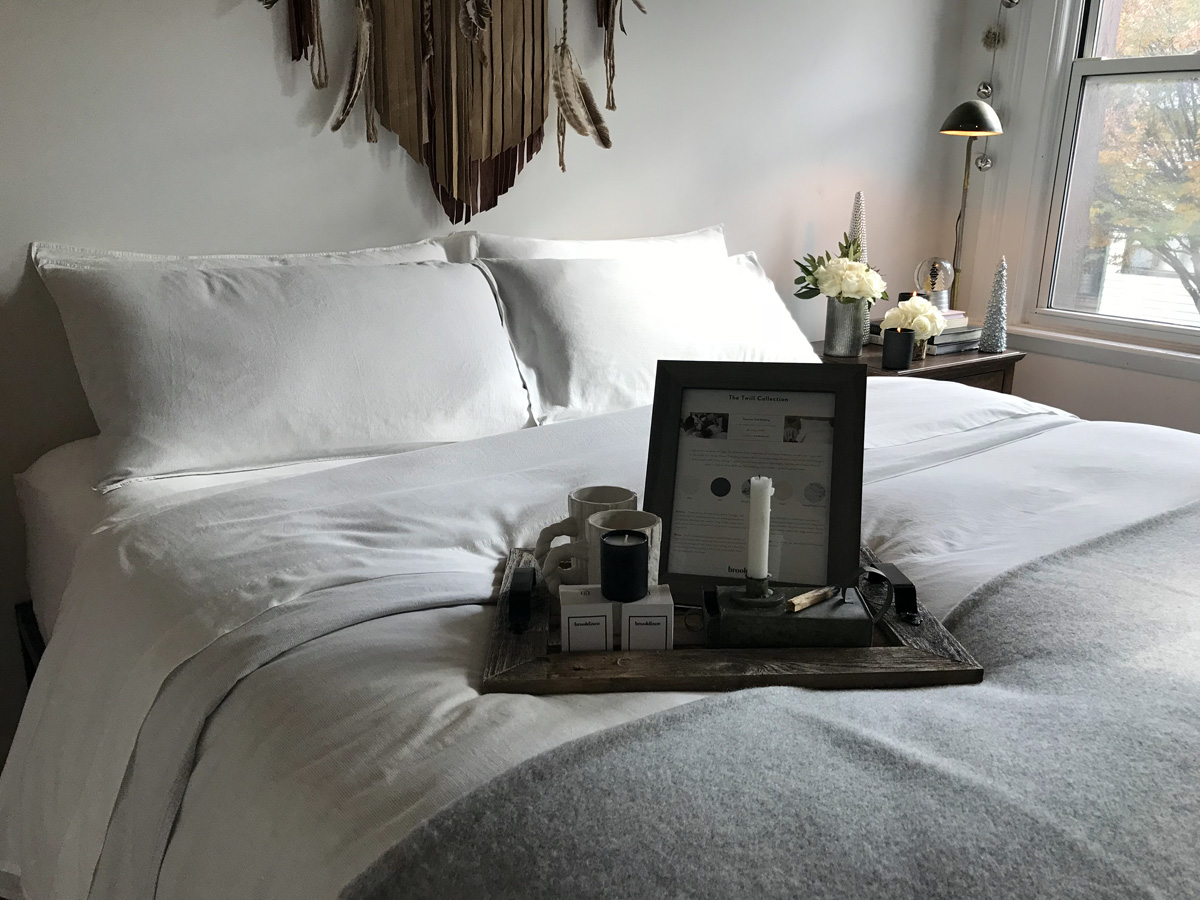 We've long been fans of Brooklinen, the Brooklyn-based company that sells stylish, luxury-graded linens at very affordable prices, with neutral colors and patterns designed specifically for us guys. So when we heard that the company had introduced a new Twill Collection, we were excited to check it out!
Inspired by the spirit of hygge (the Danish concept that encompasses a feeling of cozy contentment and well-being through enjoying the simple things in life), Brooklinen's Twill Collection transports dreamers to their own cozy cabin in the woods this fall / winter. Woven from long-staple cotton, its unique diagonal weave and custom finishing give Twill a super-soft, fuzzy feeling, like your favorite worn-in flannel shirt, except that it is remarkably lightweight and breathable.
For me, the twill was love at first touch, with a super soft feel that is perfect for cool weather and cozy nights. Trust me, if you spend a night with these sheets, you might just have trouble pulling yourself out of bed the next morning because you'll be feeling so cozy and warm.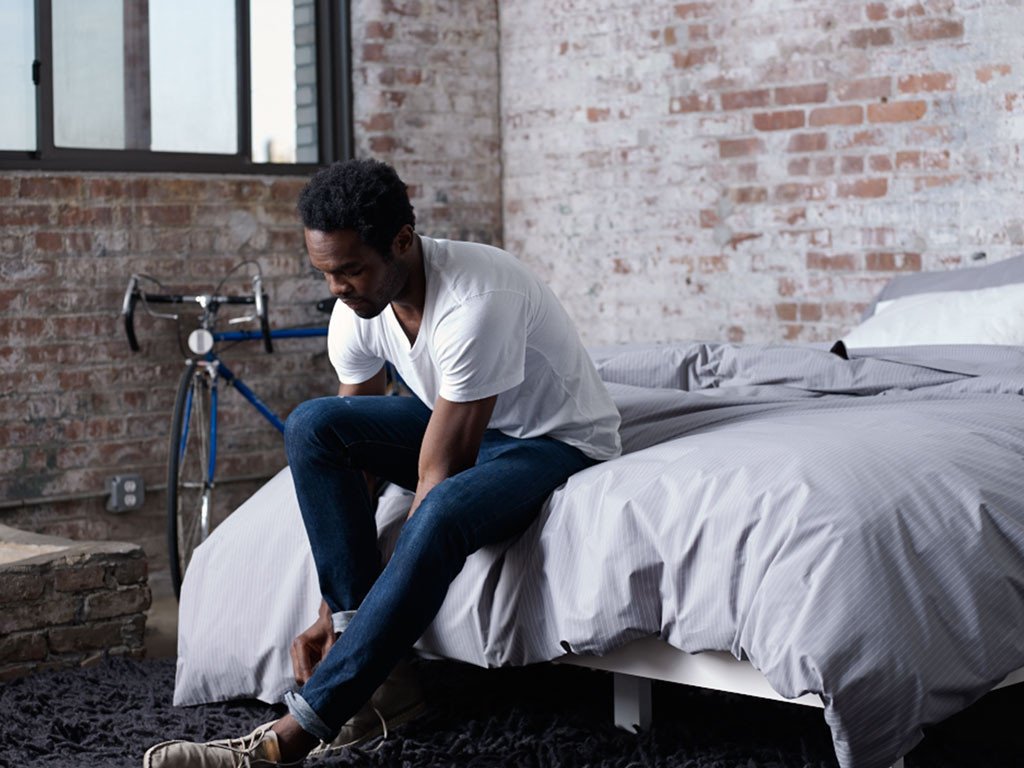 To make your bed even more inviting, make sure you pick up a Brooklinen Down Comforters, which provides the perfect balance of weight and warmth without the bulk. Their all-season down comforter is filled with lofty 700 fill power hypoallergenic, white Hutterite down for cozy, insulating warmth.
Don't need something quite as warm? Their lightweight down comforter is fluffy and cozy, yet light enough to leave on your bed during the warmer months. I have this comforter on my bed right now and absolutely love it, as it keeps me nice and warm on those cold nights without the suffocating warmth of a high fill comforter.
A duvet cover is the perfect way to protect and accent your down comforter in silky-soft comfort and style.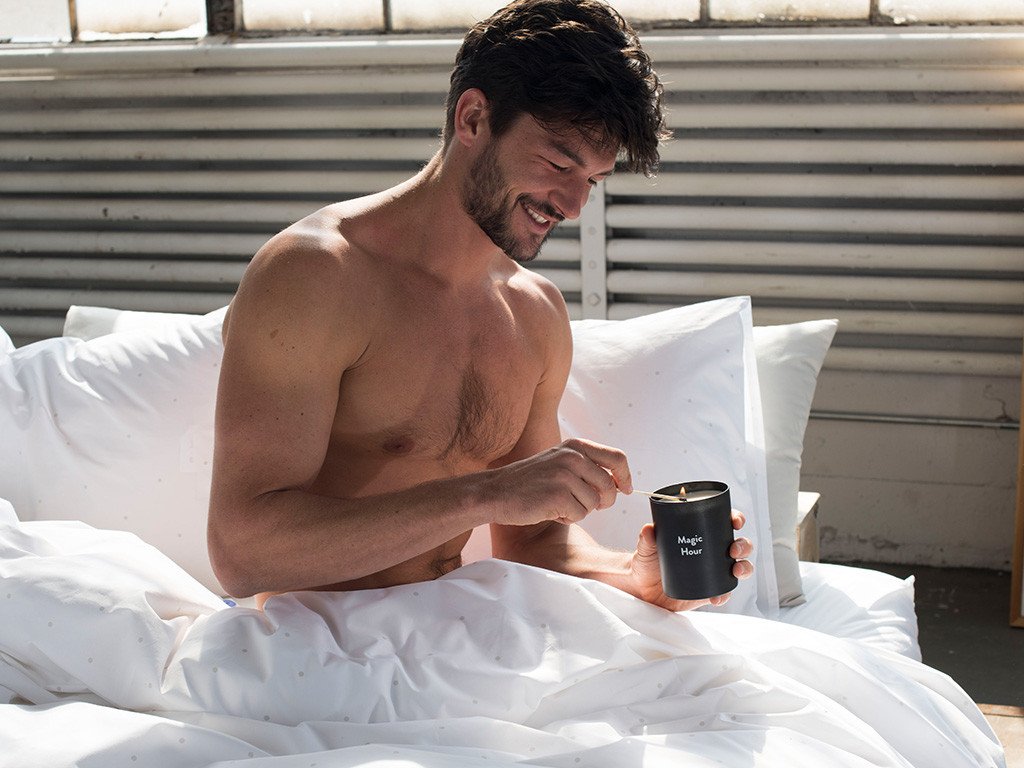 Lastly, finish up your fall bedroom makeover by adding some candles. Brooklinen's Scented Candles deliver clean, inviting scents that are sure to please. Each scent evokes a magic moment in time and transports you to where (and when) you want to be. My favorite of the bunch is Dusk, which smells like a cozy cabin in the woods, with notes of sandalwood, cedar and vetiver.
So what do you say, who's ready to give their bedroom a makeover and take their bedding game to the next level? Brooklinen has got you covered.. literally, with great products that are sure to give you the best night's sleep. Your coziest nights are yet to come!