New Jersey Lottery Holiday Instant Games Make For A Great Gift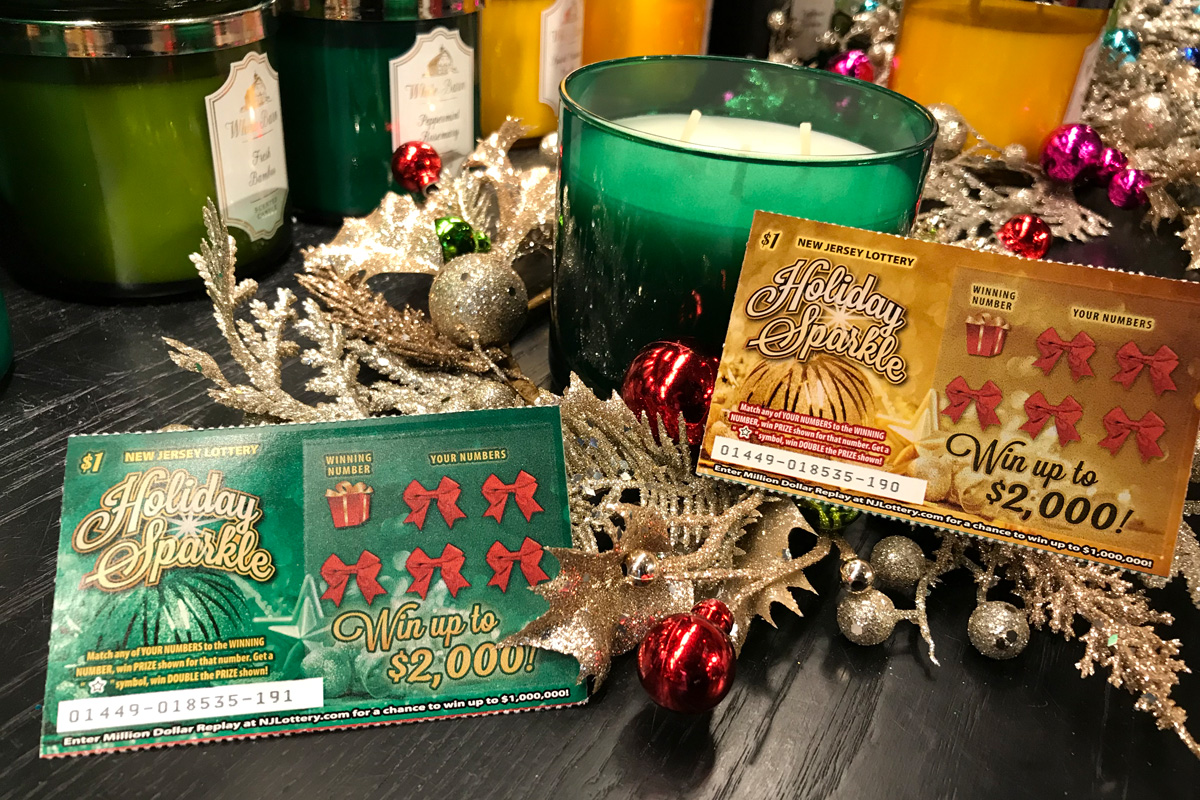 The holidays will be here before you know it. Have you finished shopping for everyone on your list yet? If not, there's no need to panic, because the New Jersey Lottery has 4 Holiday themed Instant Games ($1 Holiday Sparkle, $2 Holiday Luck Times 10, $5 Holiday Spectacular, and $10 $10,000 Bonus) that are sure to put a smile on anyone's face.. and possibly a little extra cash in their pocket!
Instant games like these offer the wonder of a wrapped gift, the entertainment of a game experience and the potential for a large cash payout! No wrapping required. so they're easy to give or send, just slip them in with your holiday card and you're good to go. And best of all, you don't have to deal with the jam-packed malls, since these Holiday Instant Games are available at any local Lottery retailer, like Wawa or 7-11.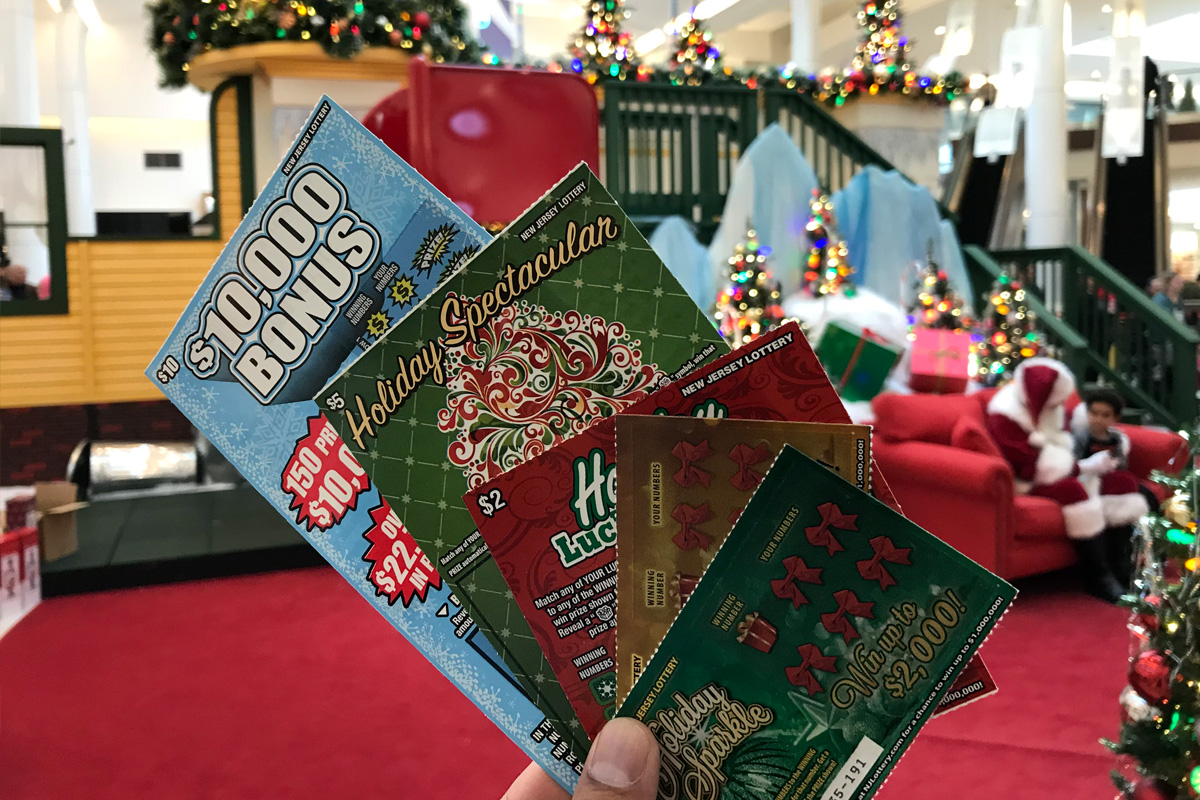 These holiday-themed scratchers are fun and festive, and they are perfect for any occasion – Secret Santas, stocking stuffers, party favors, holiday gestures for your personal trainer, nanny, mailman, etc. I usually pick up a whole bunch of these tickets when they come out and take care of most of my holiday obligations for work and stuff in one fell swoop, no fuss no muss.
If you're feeling particularly crafty, you can even create your own holiday gift box out of some Holiday Instant Games tickets, ribbon, twine, and a couple of small bells. As you can see in the video, it couldn't be easier to put together, and it's a really creative way to showcase your gift, and the recipient is sure to appreciate the time and effort that you put into your gift.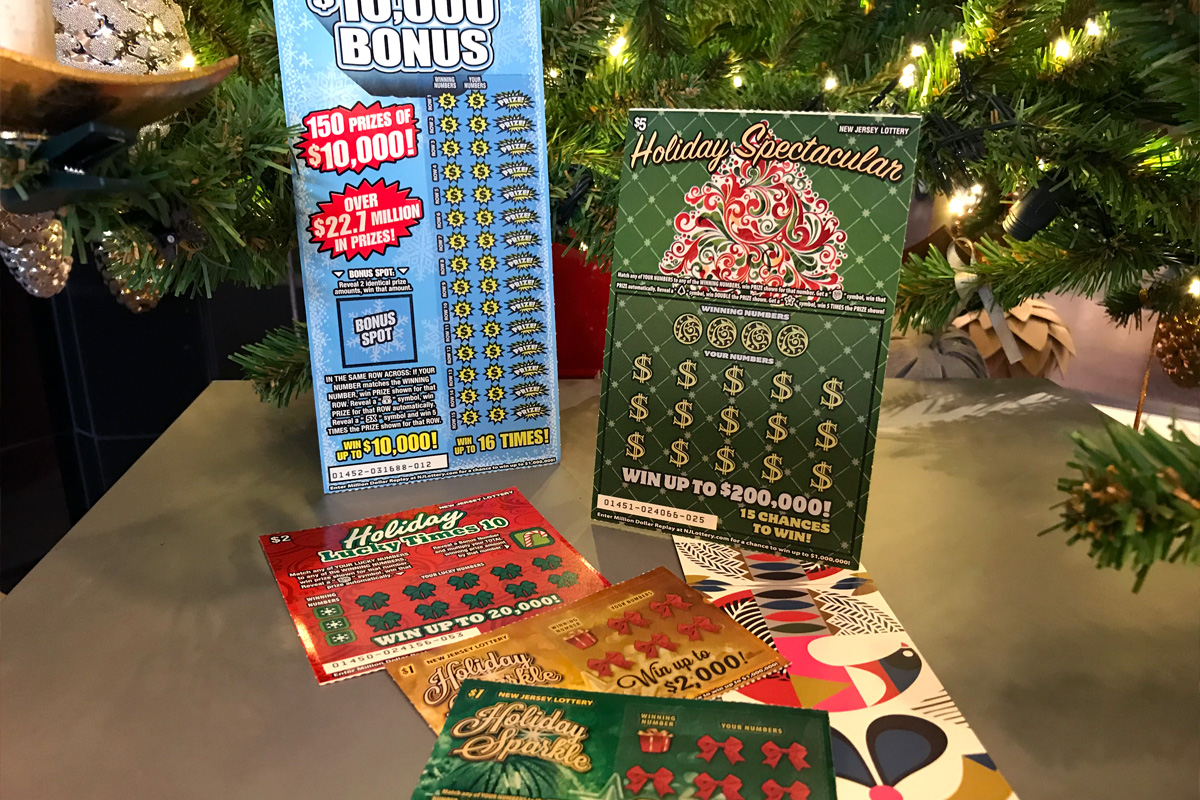 Now I don't know about you, but I personally love giving (and receiving) lottery tickets. They make gift giving simple and stress free, and you can rest assured that they will not be re-gifted to someone else! (Raise your hand if you've been guilty of this in the past) And hey, if someone end up hitting it big (like that $10,000 top prize), you can be sure that you're going to get a pretty nice gift from them next year.
And even if their ticket isn't a winner, they can still take part in the Million Dollar Replay, which qualifies them for a chance to win up to $1,000,000. Seriously, how great is that?
So what are you waiting for? Head over to your local Lottery retailer and pick up tickets for everyone on your list. And while you're at it, be sure to pick up a few Holiday Instant games for yourself. Because who knows, you might just win big and finally can take that ultimate vacation that you've been dreaming of!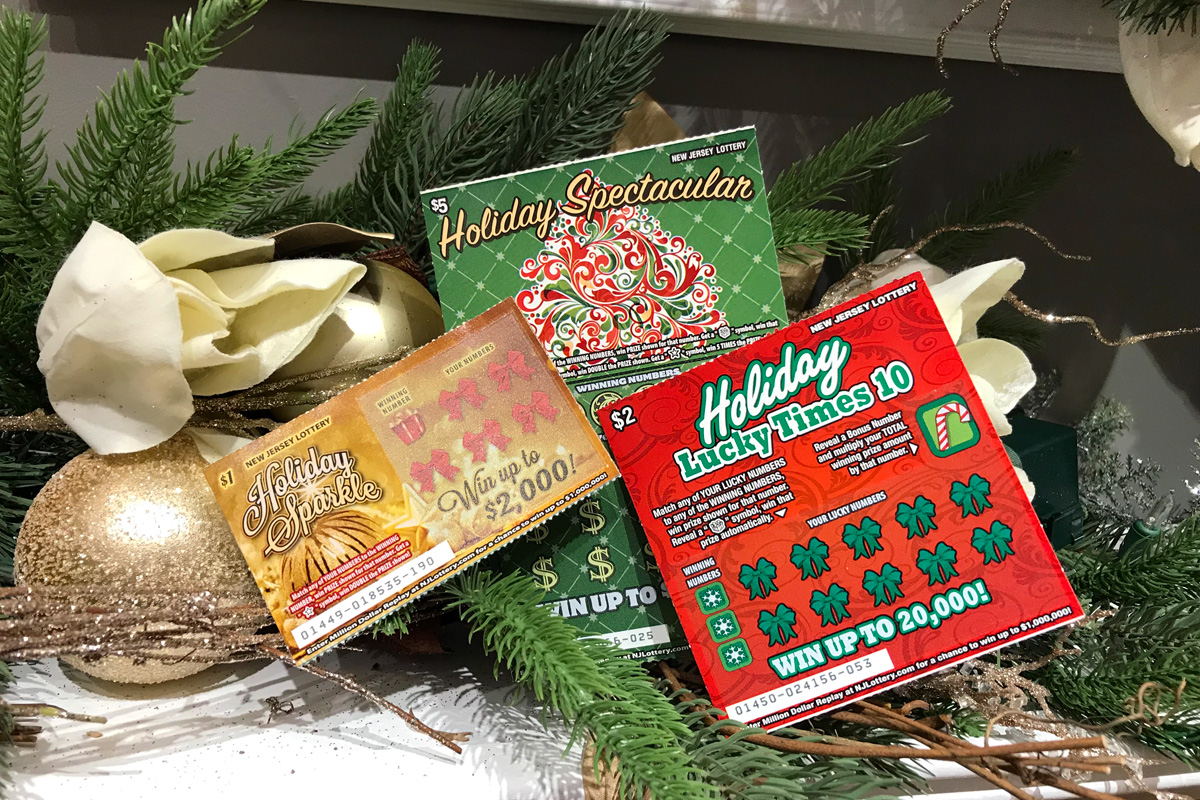 What would you do if you won on a New Jersey Lottery Holiday Instant ticket?
Disclaimer: You must be 18 or older to buy a lottery ticket. Parents are urged to think twice about gifting lottery tickets to children. The New Jersey Lottery reminds players, it's only a game…remember to play responsibly. If you or someone you know has a gambling problem, call 1800-GAMBLER®. For more information visit New Jersey Lottery.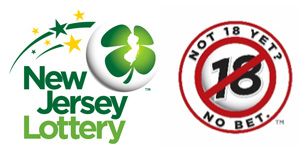 Disclosure: This post is sponsored by the New Jersey Lottery, but all opinions are my own.