Share The Gift Of NJ Lottery Scratch-Offs This Holiday Season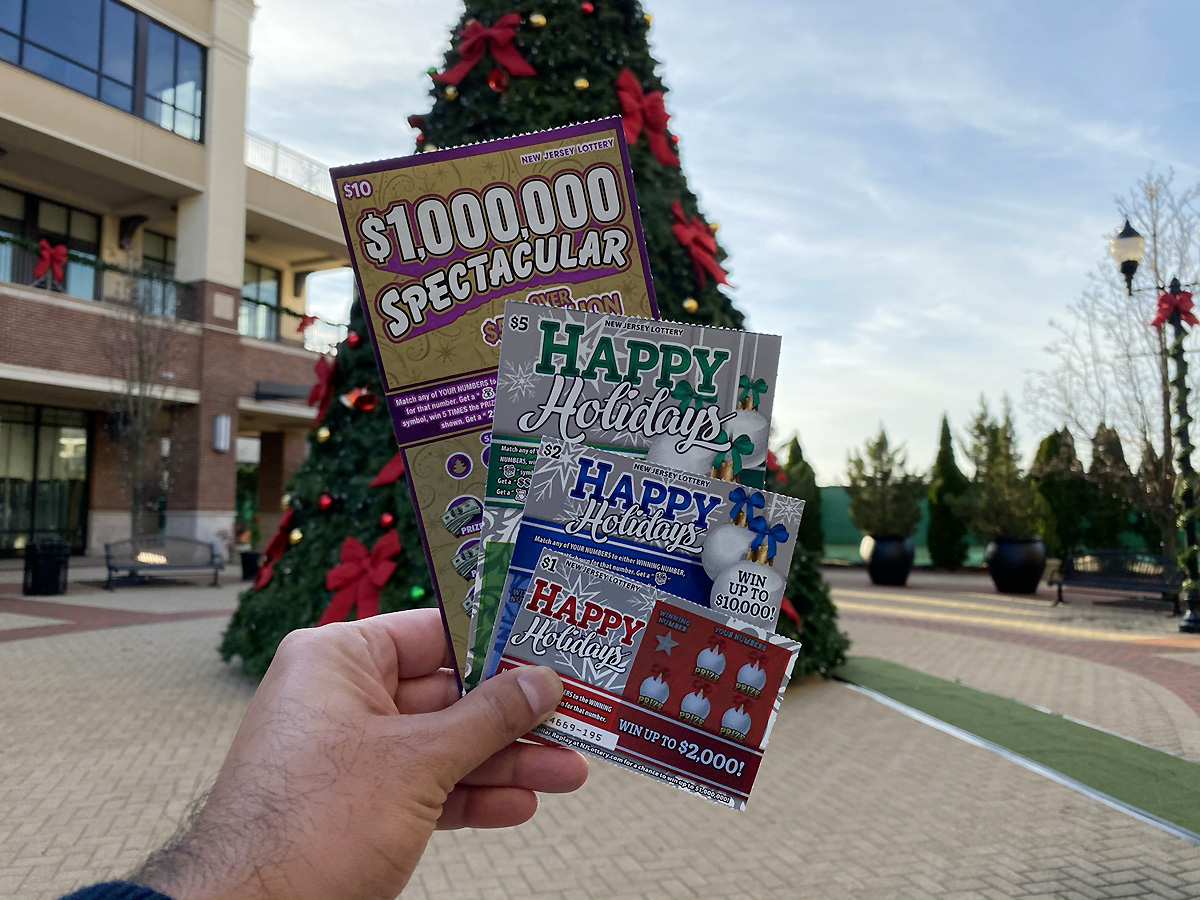 2020 has been a tough year, with the pandemic changing life as we know it. As such, this year's holidays festivities will likely be a bit different than most, with none of the holiday parties or family gatherings like in years' past due to lockdown restrictions. It is definitely taking some of the cheer out of this normally "best time of year," but I just keep reminding myself that this is all temporary and that things should return to normal next year!
What's curious is that pandemic or not, the mall parking lots are FULL, with people frantically racing around and shopping for everyone on their list. Pretty crazy, right? If only they realized that there's an easier way.. like getting their friends and family New Jersey Lottery's Holiday Scratch-Offs, which come in different themes and price points ($1 Happy Holidays, $2 Happy Holidays, $5 Happy Holidays, and $10 $1,000,000 Spectacular).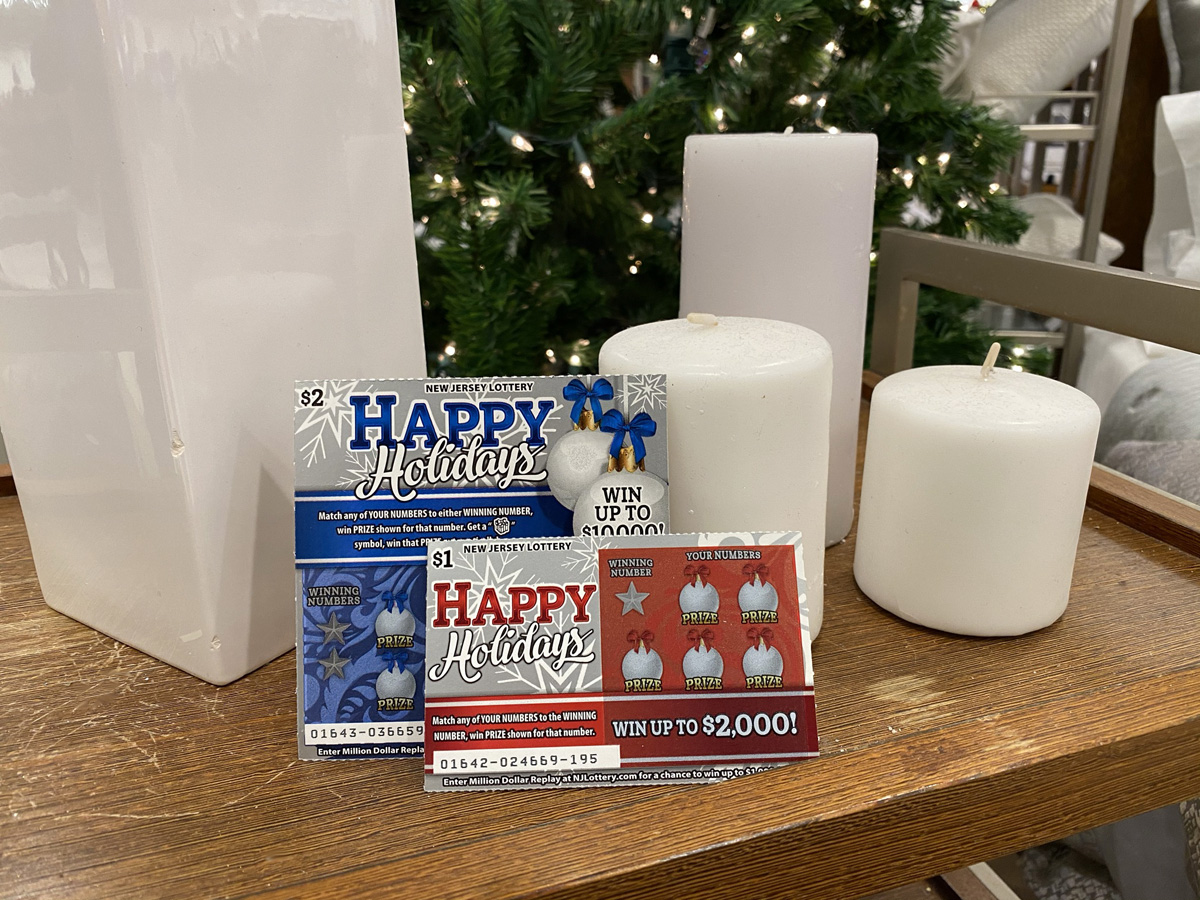 Some might argue that lottery tickets are impersonal, but I've yet to meet anyone that doesn't love getting them.. especially if theirs is a big winner. They're fun, festive, and appropriate for anybody over 18 on your list. These Holiday Scratch-Offs offer the wonder of a wrapped gift, the entertainment of a game experience and the potential for a large cash payout. Heck, the top prize for the $10 scratch-off game is a life-changing $1,000,000. With that kind of money up for grabs, you may want to pick up a few tickets for yourself while you're at it.
If you want to get a little creative, you can gift your Holiday Scratch-Offs in a festive mug with some other trimmings, or go all art and crafts and make a little diorama out of the tickets. But seeing as how most of my gifts will be mailed out this year, I'm keeping things simple and just putting the tickets in a holiday card and dropping them in a mailbox, no wrapping required.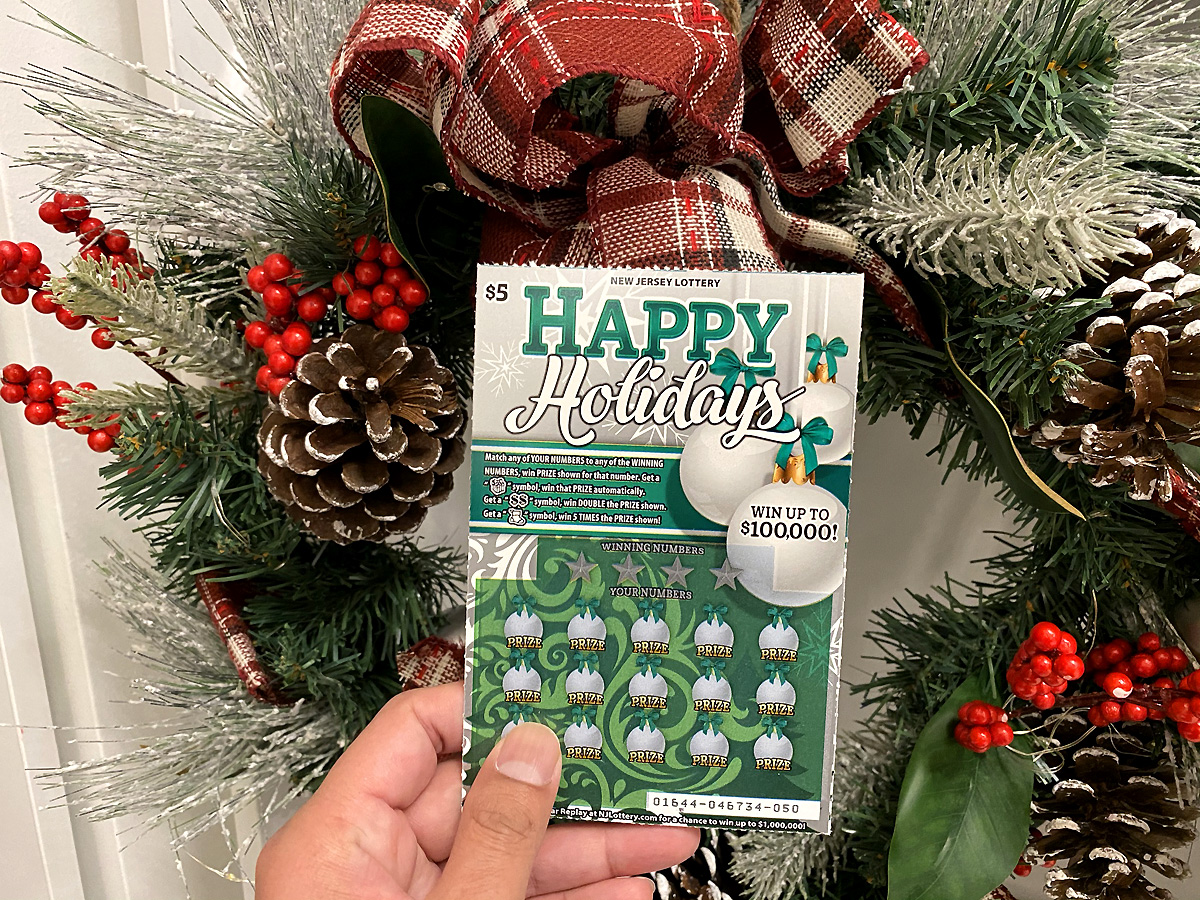 Best of all, you don't have to deal with the crowded malls and the nightmare finding a parking spot, since NJ Lottery Holiday Scratch-Offs are available at any brick & mortar lottery retailer, like your local Wawa, Quick Check, 7-11, or neighborhood liquor store. You can pick them up the next time you're there getting a coffee, hoagie, or case of beer, allowing you to knock out your holiday shopping in record time.
These holiday-themed Scratch-Offs are fun and festive, and they are perfect for any occasion – Secret Santas, stocking stuffers, family holiday parties, and holiday gestures for mail carriers, teachers, first responders, etc. I usually pick up a whole bunch of these tickets when they first come out (just in case they sell out) and take care of most of my holiday obligations for work and stuff in one fell swoop, no fuss no muss.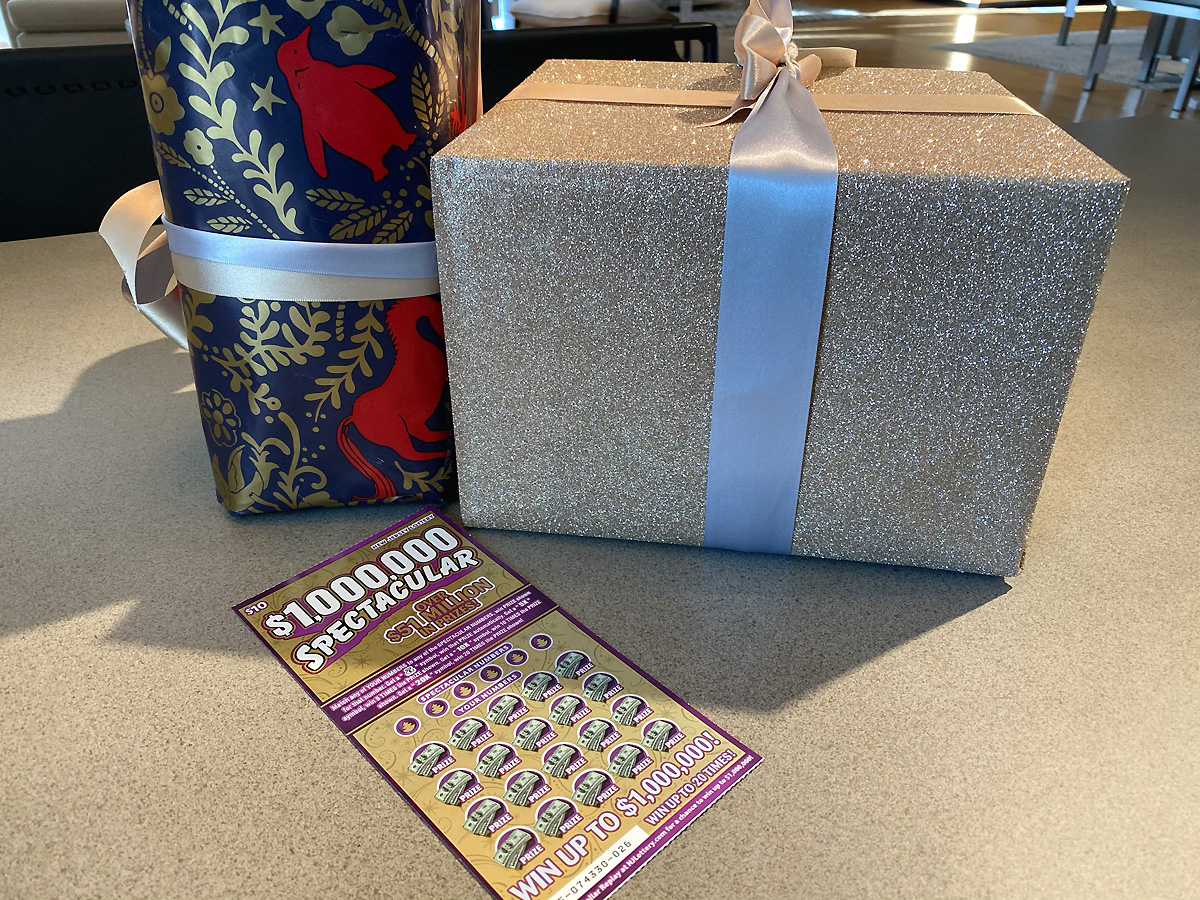 Personally, I love receiving lottery tickets as a gift, as there's just something exciting about the possibility of getting rich. In fact, last year a friend of mine got me some scratch-off tickets for Christmas, and I ended up winning $60. Let me tell you, I was over the moon when I redeemed them, grinning from ear to ear when I handed the cashier my winning tickets. This was much better than some boring gloves or scarf that they could have gotten me instead. Cha-ching!
What's more, if your ticket isn't a big winner, all hope is not lost, as you're still eligible to take part in the Million Dollar Replay, which allows you to enter non-winning tickets into quarterly second chance drawings for a chance to win a $250 prize and entry into the yearly Grand Prize Drawing for a chance to win one of fifteen prizes ranging from $10,000 up to $1,000,000. That wouldn't be a bad consolation prize at all.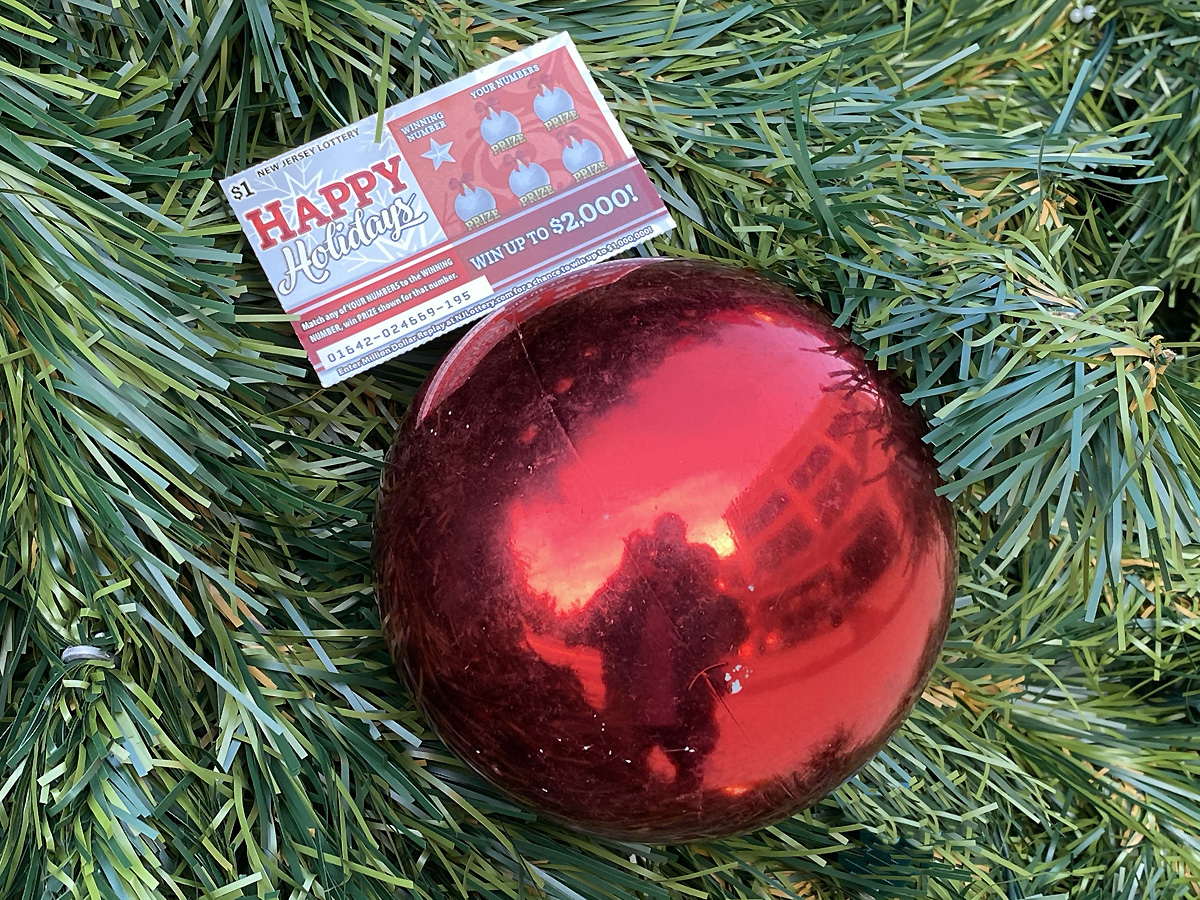 This year has been beyond stressful with the pandemic, don't add to it worrying about what to get everyone on your list for the holidays. These Holiday Scratch-Offs make gift giving simple and stress free, and you can rest assured that they won't be re-gifted to someone else!
Like I said, these Holiday Scratch-Offs tend to sell out quickly, especially the $1 and $2 tickets, so be sure to visit your local lottery retailer ASAP and pick up tickets for everyone on your list. And don't forget to pick up a few Holiday Scratch-Offs for yourself. Because you never know, you might just win big and make this holiday season your best one yet!
What would you do if you won on a New Jersey Lottery Holiday Scratch-Off ticket?
Disclaimer: You must be 18 or older to buy a lottery ticket. The New Jersey Lottery reminds players, it's only a game…remember to play responsibly. If you or someone you know has a gambling problem, call 1800-GAMBLER®. For more information visit New Jersey Lottery.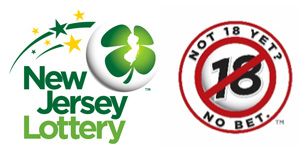 Disclosure: This post is sponsored by the New Jersey Lottery, but all opinions are my own.