How Awesome Is This Custom Nintendo Zapper Glock Handgun?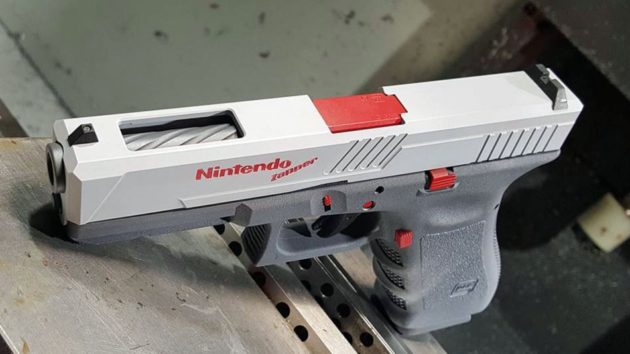 More commonly, it's fake guns that are made to look like real guns, specially when it comes to satisfying die-hard paint ball or bb gun enthusiasts. But have you ever heard of a real gun made to look like a fake gun? Exactly.
There's a first time for everything, and custom gun manufacturer Precision Syndicate recently built a beautiful custom Glock that resembles the original zapper gun that was included in the original Nintendo Entertainment System. Remember how much fun Duck Hunt was?
This modified Glock was powder coated and finished in two shades of gray, while various levers and safety releases were accented in red to give it the most realistic look possible. Even the Nintendo zapper insignia was stamped to the side of the handgun.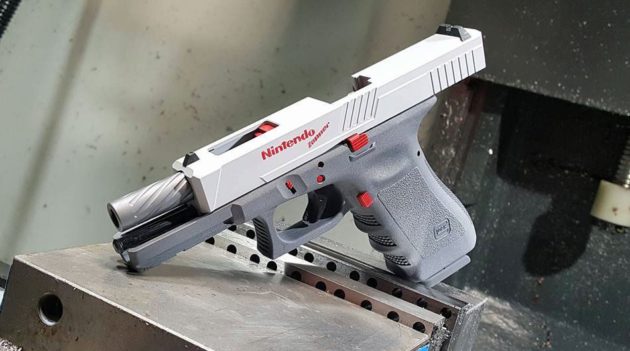 Precision Syndicate came under fire for creating a real gun that looks like a toy gun and therefore potentially more attractive for kids, prompting them to release the following statement:
"In light of the 'Nintendo Glock' drama, we feel that the media and our fans need to know that this firearm will not be mass produced nor will it ever be. This is a one off custom build for a friend of ours. Due to the thousands of emails and messages we have received in the past two days we have been unable to contact everyone in a timely manner, please be patient we will get to you as soon as possible. Thank you all for your support! Oh, and please.. keep your guns locked up and away from children, it's common sense."
I believe such concern is real, but I also know that it'd be awesome to walk into a gun shop and buy one of these cool-looking bad boys!
What do you think?