MetMo Driver Is The Coolest Screwdriver You've Ever Seen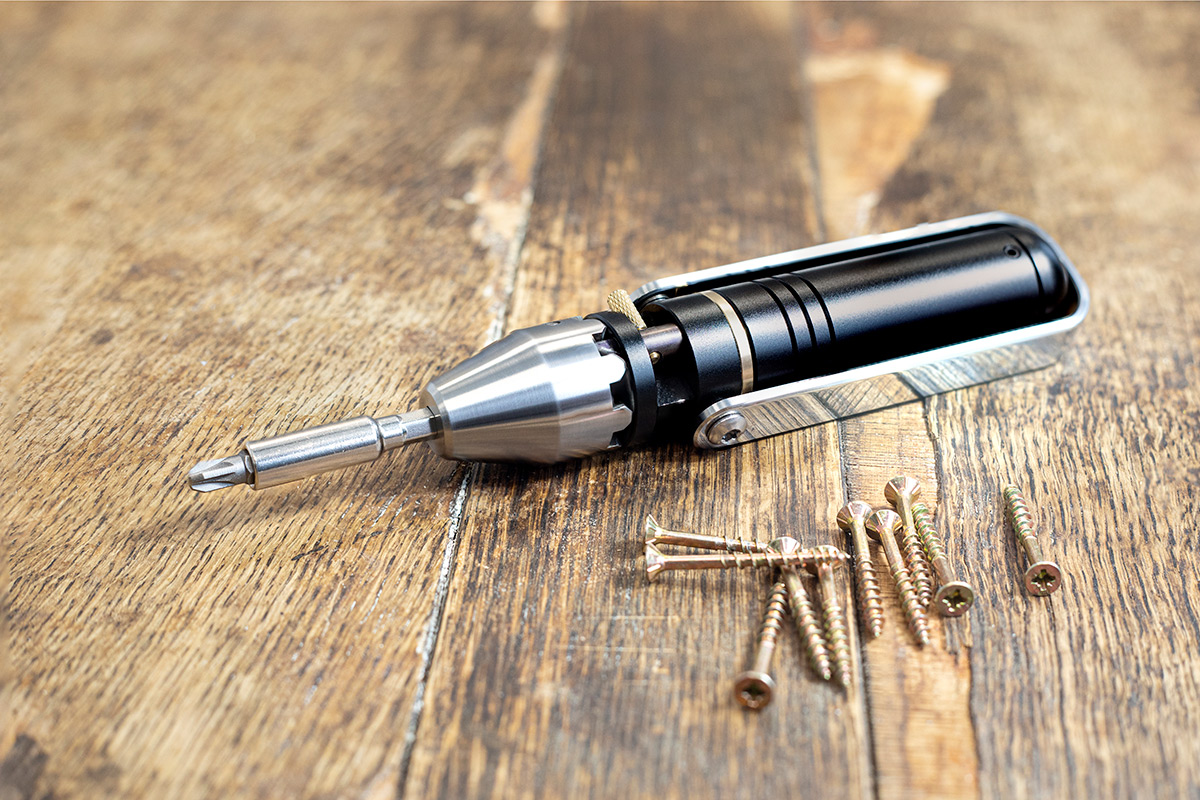 The MetMo Driver launched on Kickstarter recently, and this compact, high torque screwdriver has taken the crowdfunding site by storm, raising over $1 million in pledges in a short amount of time! Now I know what you're thinking, why would a simple screwdriver cause such fervor? Keep reading and you'll see what makes this tool so unique.
MetMo (which stands for Metal in Motion) is a small team of engineers with a passion for investigating and bringing historic tools back to life. They spent the last 6 months collecting, studying and reverse engineering a tool first designed in the early 1900's – the Weltrecord ratchet screwdriver, which was invented by a German named Conrad Baumann.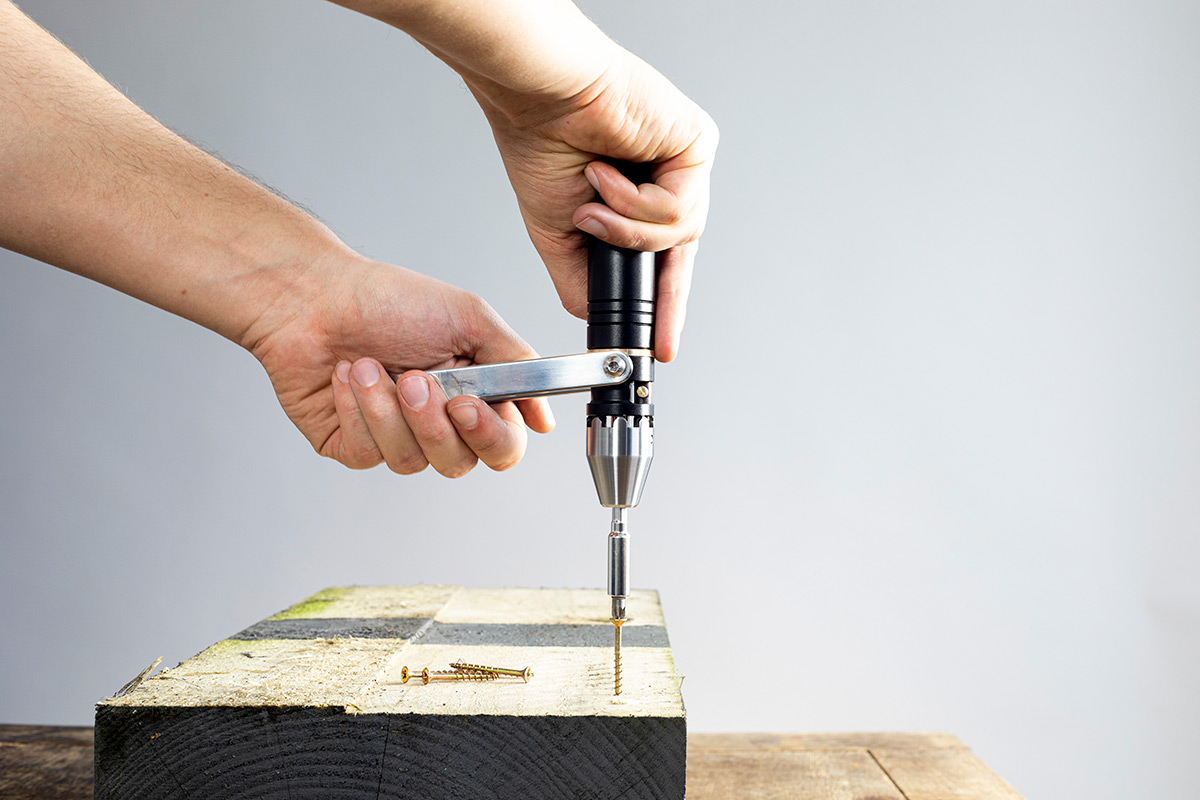 An early example of combining a ratchet mechanism with a mechanical drive handle, Conrad created a pocket tool that would fall somewhere between a brace and a regular screwdriver, combining a switchable ratchet mechanism, interchangeable drive bits, collet chuck and the drive arm. Despite its age, the original versions are still useful, as they're able to put more torque and pressure onto a screw, avoiding slipping and damaging the screw head.
With modern production techniques and new materials, the MetMo team was able to take the genius of that early patent and improve in some key areas with the MetMo Driver, creating the most powerful and compact driver in existence.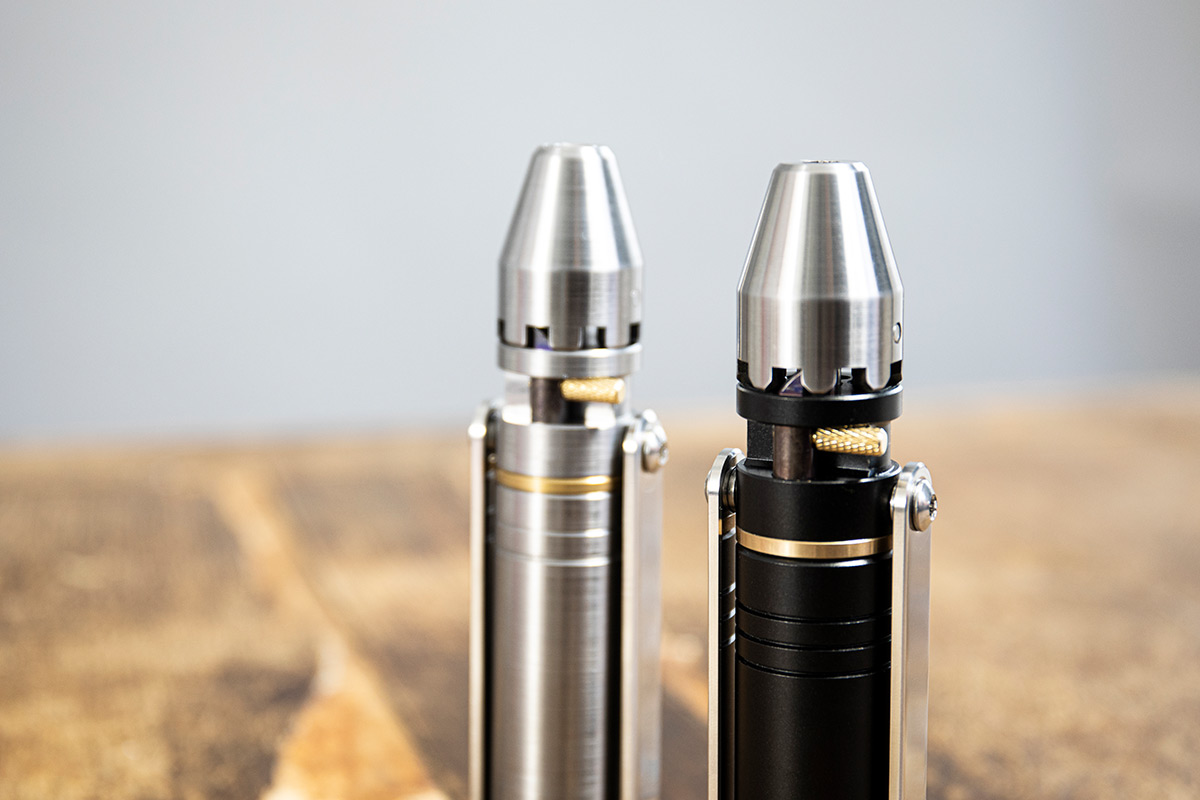 Made for designers, engineers, thinkers, and anyone who wants to just take a moment to focus, relieve stress or just play around. The MetMo Driver is both a powerful and versatile tool and amazingly fun to fiddle with! Like a Swiss watch, each component interlocks perfectly so you can enjoy the endless motion of its moving parts.
This is a tool you won't want to hide away in your toolbox. Designed to be fiddled with, each rotation and click has been meticulously crafted to give you maximum satisfaction, even just sat at your desk. Simply rotating the chuck is huuuuuuugely satisfying. The weight feels reassuring in your hand and you know that if you do ever need to drive something in, the MetMo Driver is the perfect tool for the job.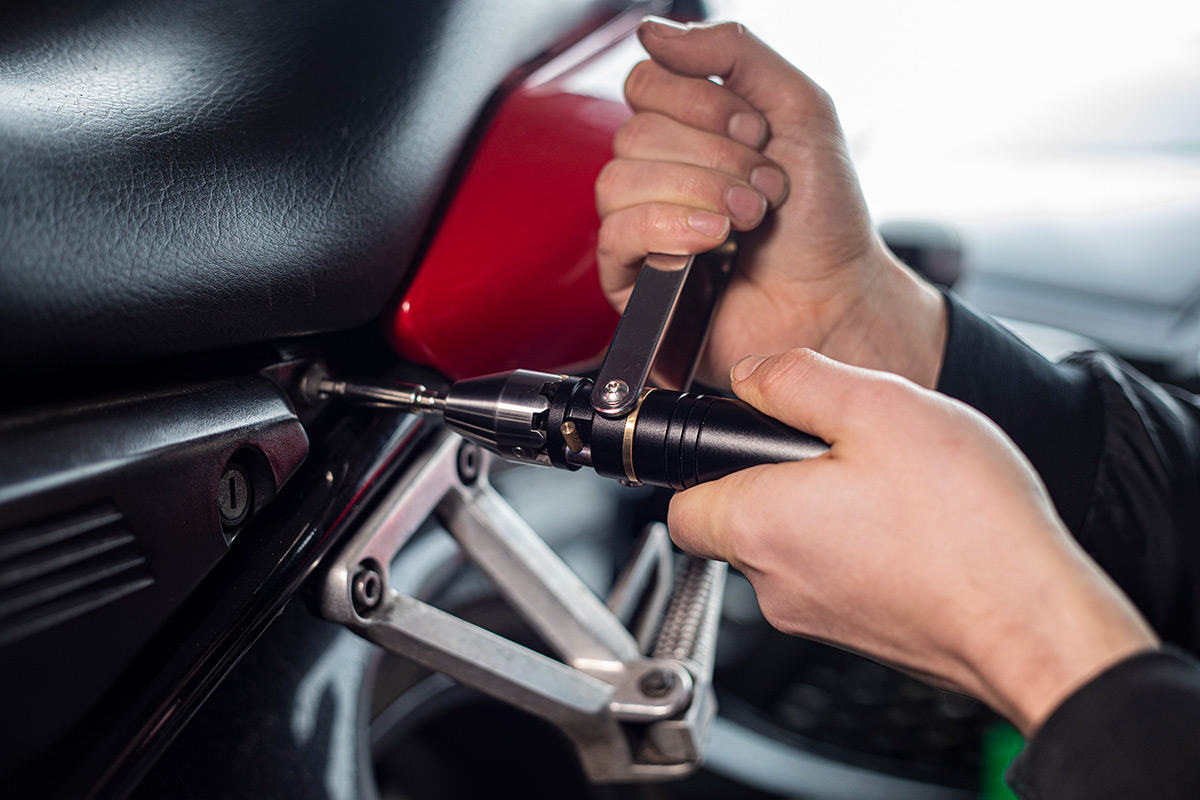 With only a handful of originals left in the world and even fewer available for auction, this loving recreation is the best way to own a former icon of industry and keep the story alive for future generations. They examined the original and engineered out all of the weak points to make it a useful tool for the 21st century.
This bad boy can handle everything – from driving in an un-piloted coach bolt to drilling a perfect hole with your spade drill. Unlike a standard screwdriver, you can get all of your weight behind the MetMo Driver, delivering over a whopping 70Nm of torque. It's more powerful than some alligators. It works in the same way as a manual brace, but pocket sized!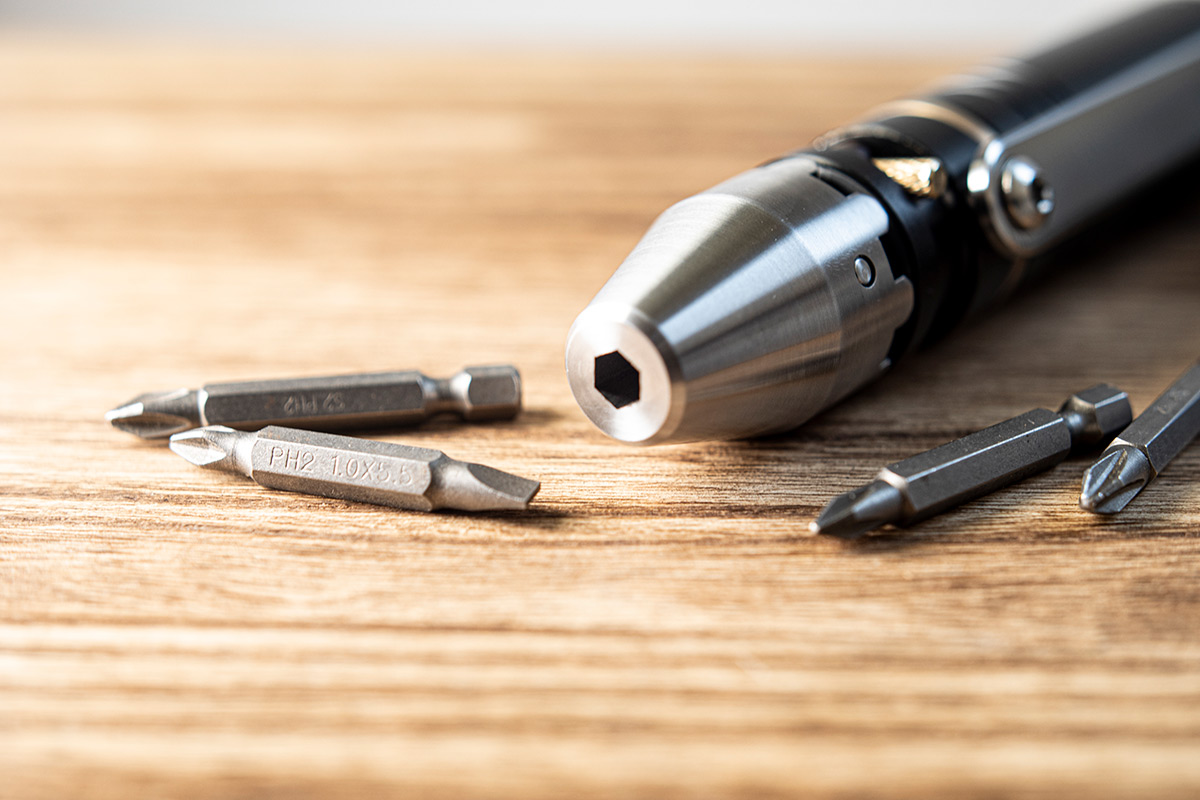 Now you might be wondering, why this design instead of a modern rachet screwdriver? Truth be told, modern ratchet screwdrivers are built to a cost and made from cheap plastics. They wanted to create something that was a full metal construction and built from materials that would last generations. The Driver's design lets you put in screws much easier than a standard screwdriver.
If you need yet another reason to get the MetMo Driver, here's one – It's battery free. We've all had that time when our battery screwdriver ran out of juice at the worst possible time, right? With this, you'll never have to worry about that scenario again.
Pricing for the MetMo Driver is $129, but you don't want to wait too long, as there are only a few more units available at that Early Bird price. For more details or to place your order, head over to their Kickstarter page and secure yours now!
Here are some more shots of the MetMo Driver in action for your viewing pleasure: