Brickyard 400 NASCAR Race Named In Honor Of Veteran's Charity
If you follow NASCAR, you're probably familiar with Crown Royal's "Your Hero's Name Here" program, which awards a deserving hero naming rights to the NASCAR Sprint Cup Series race each year. We have been in Indianapolis for a number of these races, and these heroes get an experience like no other!
This year, retired Navy SEAL Jason Redman was chosen, but his name won't be displayed around the famed Indianapolis Motor Speedway – for good reason. Redman instead asked that the race bear the name of the charity that he and his wife Erica founded. The NASCAR Sprint Cup Series Race will officially be referred to as the Crown Royal presents the Combat Wounded Coalition 400 at the Brickyard.
"What an amazing and humbling opportunity to have my organization as the official title of the Brickyard 400. This race is an icon of NASCAR, Americanism and patriotism," said Redman after being named the winner of the 2016 "Your Hero's Name Here" program. "I can't wait to arrive in Indianapolis and meet the fellow finalists, the awesome race fans, drivers and crews!"
About This Year's Hero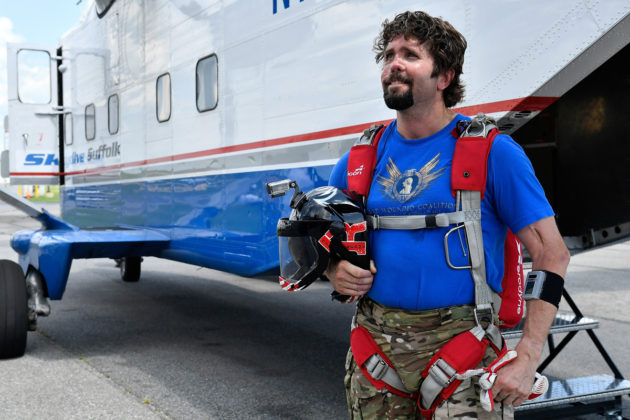 Jason Redman enlisted in the Navy after high school, where he served 11 years as an enlisted SEAL before enrolling at Old Dominion University. After graduation, he returned to duty as a Navy SEAL Officer and served ten more years.
In 2007, Redman's Assault Team came under heavy machine gun fire and he was wounded with shots to the face and left arm, requiring 37 surgeries. Redman was honored with the Purple Heart, the Bronze Star Medal with Valor, Defense Meritorious Service Medal, Navy Commendation Medal, Joint Service Achievement Medal, Navy Achievement Medals and two Combat Action Ribbons.
Following his recovery, Redman founded the non-profit organizations Combat Wounded Coalition and Wounded Wear to help combat wounded warriors overcome the wounds of war. The organization provides free clothing, clothing modifications, and connections to other vetted service organizations for combat wounded warrior needs. To date, the Combat Wounded Coalition has helped over 500 wounded warriors return to daily life after serving.
As the "Your Hero's Name Here" namesake, Redman will receive the ultimate VIP race weekend experience, including garage tours, driver introductions and pace car rides. And he'll cap off race day by delivering the trophy bearing his charity's name to the winner in Victory Lane.
So let's raise a glass of Crown Royal to Jason Redman and all of the other brave men and women out there serving or that have served our country.