Who's Ready To Take Their Tailgating Party To The Next Level?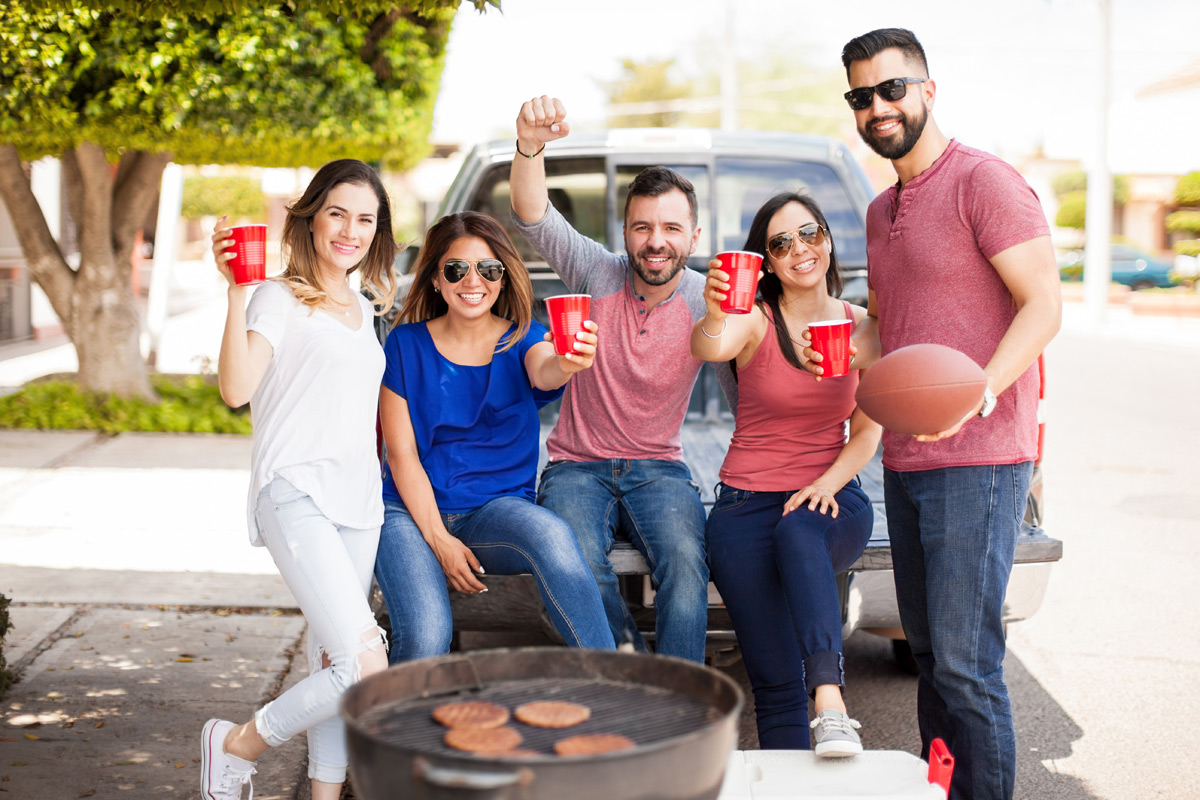 Tailgating has become a bona fide cultural phenomenon, with millions gathering each week in stadium parking lots hours before kickoff to share their passion, food, drinks and fun. Some of these people don't even go in the game, watching the game and rooting on their team from the parking lot while they keep the party going!
As with everything in life, it's all about location, location, location, so make sure to arrive early enough to grab a prime spot, fire up the grill, setup your spread, throw on some music, and get to tossing the football around. Just make sure you check the stadium rules, as some venues do not allow open flames or specific types of alcohol. Better safe than sorry.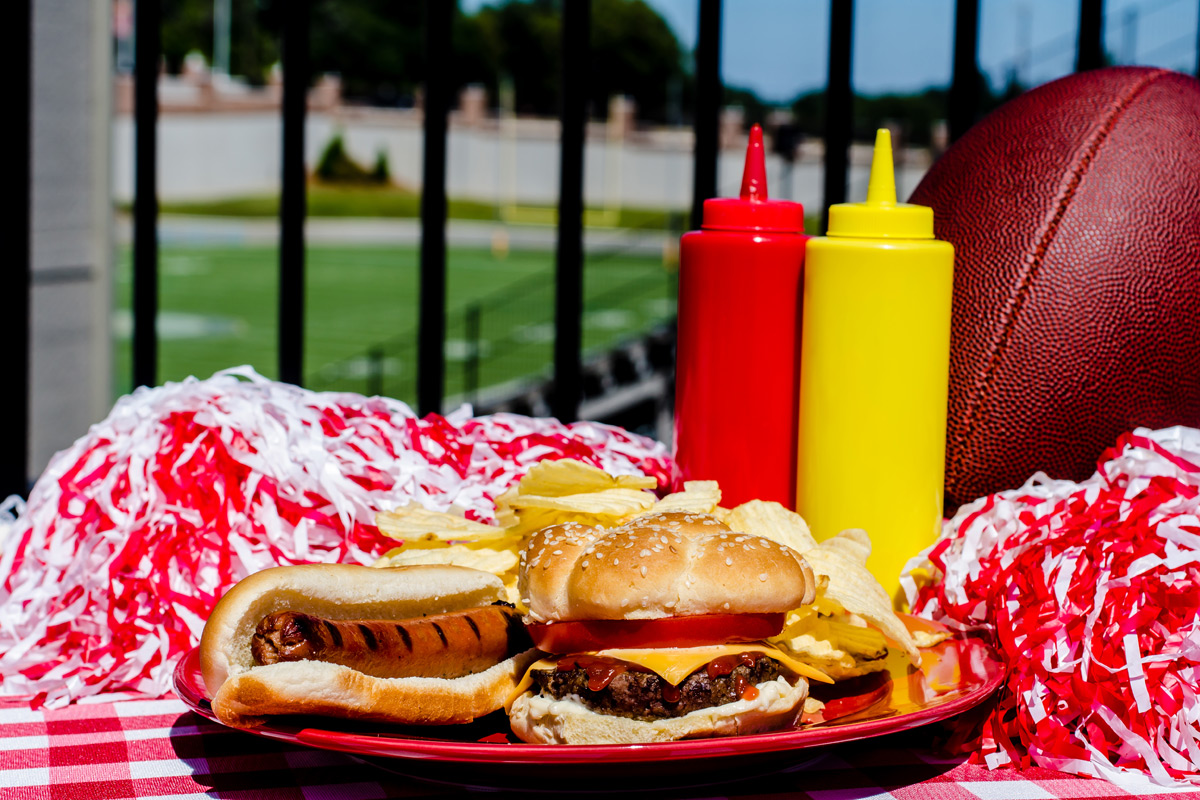 Grilling is at the heart of all great tailgates. Hot dogs, burgers and beer are staples, but you can take things up a notch with baby back ribs, steaks, 5-alarm chili, buffalo chicken dip, and more. Just make sure you bring enough for everyone, because when people start smelling what you're cooking, a line is sure to start forming to the left.
Last, but certainly not least, you've got to show off your team pride, so make sure to rock your favorite team jersey, have some team flags flying, and deck out your area with other tailgating essentials adorned with your team's logo. The NFLShop has a full collection of tailgating items that are sure to please. Take a look at some of these offerings:
Philadelphia Eagles Rawlings Tailgate Canopy Tent, Table, & Chairs Set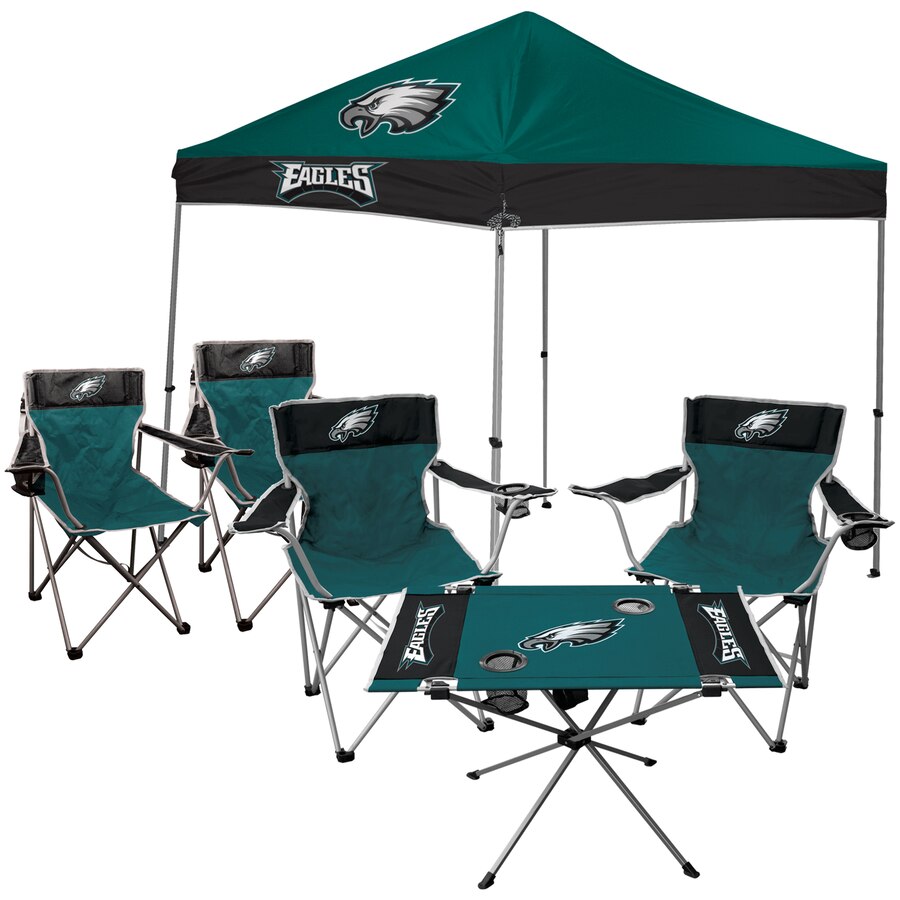 Upgrade your tailgate with this one-of-a-kind Philadelphia Eagles Tailgate Canopy, Table, & Chairs Set from Rawlings! This set features a large canopy with comfy chairs and a durable table, all constructed with a sturdy steel frame along with high-quality polyester fabric.
Buy now: $209.99
Philadelphia Eagles 2′ x 8′ Tailgate Table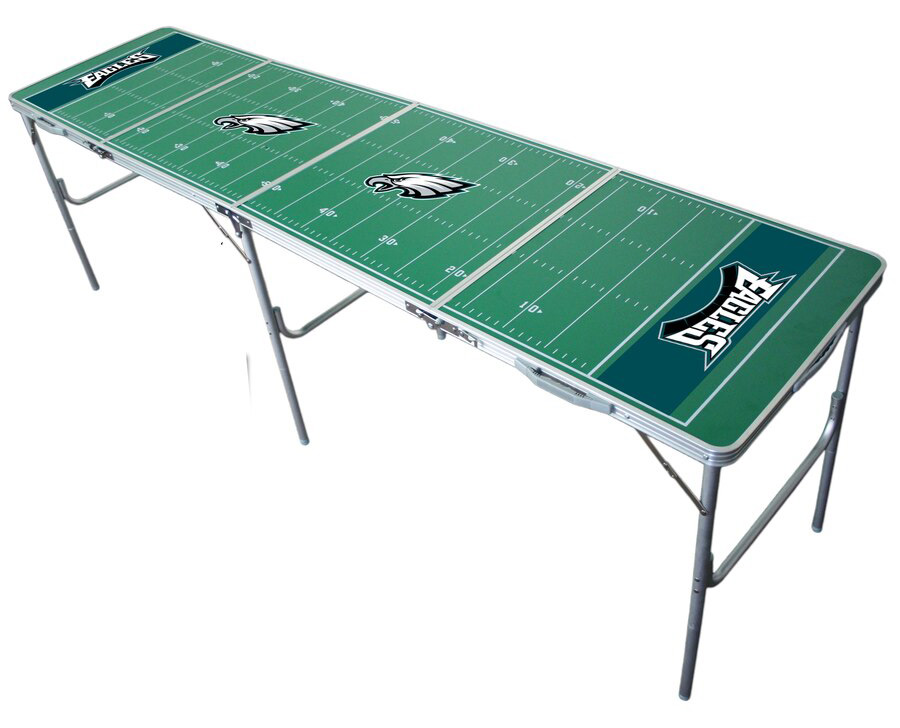 It's time to take your Philadelphia Eagles tailgate to the next level with this awesome 2′ x 8′ table! Use it to serve up your spread of chips, burgers and wings.. or use it for a game of beer pong. You choose, the possibilities are endless!
Buy now: $199.99
Philadelphia Eagles Super Bowl LII Champions Regulation Cornhole Set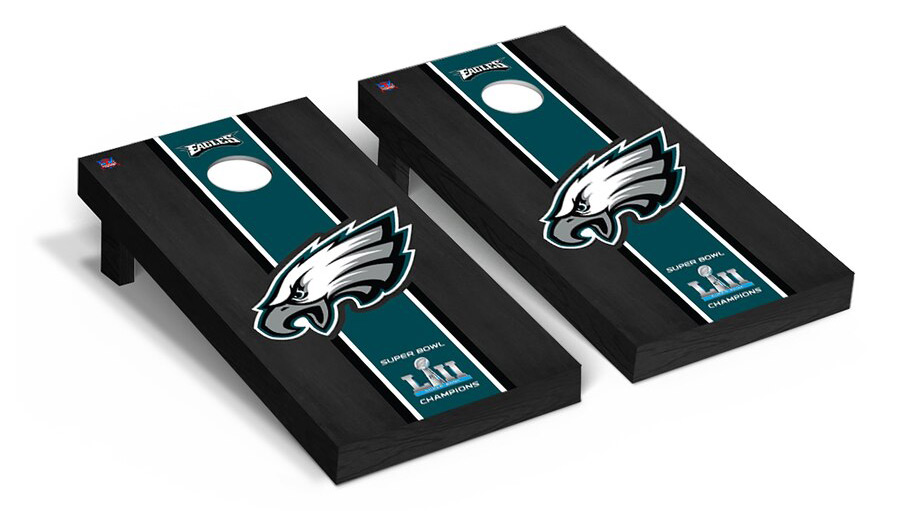 Cornhole and tailgates go hand-in-hand, and you're sure to impress your lot neighbors when you put out this Philadelphia Eagles Super Bowl LII Champions Regulation Cornhole Set that celebrates their long-overdue world title.
Buy now: $249.99
Philadelphia Eagles ORCA 40-Quart Hard-Sided Cooler
What better way to keep your beers and sodas nice and cold while showing off your dedicated Philadelphia Eagles fandom than with this 40-Quart Hard-Sided Cooler from ORCA. The vivid Philadelphia Eagles graphics will make this your go-to cooler for game days!
Buy now: $369.99
Philadelphia Eagles Sportula
Be the master of the grill on game day with this bad boy! Everyone will appreciate your multi-tasking abilities with this innovative piece of grilling equipment that is a spatula on one side and a bottle opener on the other. Put your superfan touch on everything you grill. BBQ tastes much better with some Eagles spirit!
Buy now: $14.99
As you can see, I'm an Eagles fan, but they've got similar tailgating essentials for your favorite team. So if you'll excuse me, I've got some shopping to do!