Take Your Pool Party Up A Notch With The Altec Lansing Rockbox XL
The reviewer has been compensated in the form of a Best Buy Gift Card and/or received the product/service at a reduced price or for free.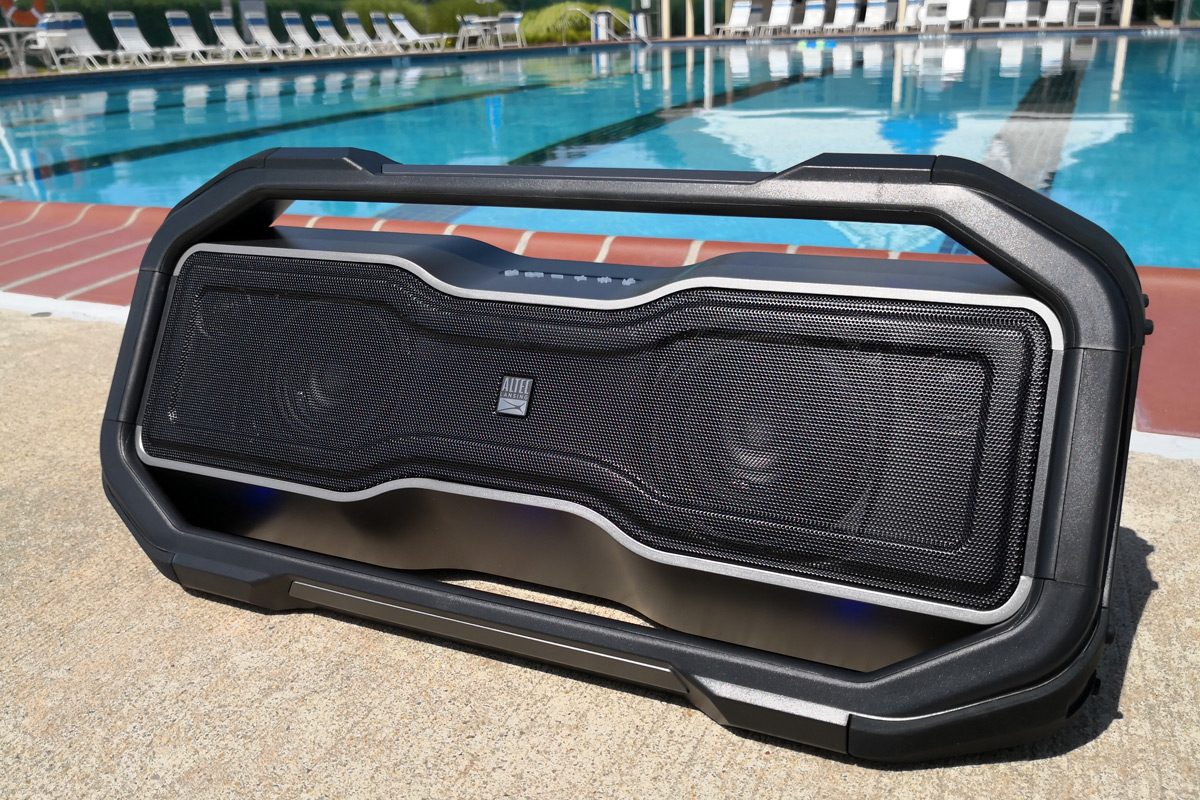 When it comes to a successful pool party, there are a few prerequisites. First, you have got to have a pool. Of course, you've got to have some inflatables, because what's a party without a giant pizza slice or unicorn to float on? And then there's the most important thing, the music!
Thank to technology, it's easier than ever to fire up your favorite playlist on your smartphone (Pandora, Spotify, iTunes, etc), and stream it to your portable Bluetooth speaker.. But lets be honest, those little portable speakers can't carry the music across your entire backyard.
If you really want to take your pool party to the next level, you've got to get yourself an Altec Lansing Rockbox XL. This powerhouse speaker is huge (22.5″ x 11.25″ x 11.5″), and it puts out some SERIOUS sound, and not that muddy, distorted stuff you're used to when you push your regular speakers too far. This bad boy delivers crystal clear, bass pumping sound, thanks to its 50 Watts RMS of power, dual 3.5″ Ferrite Woofers, 30mm x 2 Mylar Tweeter, and dual 160mm x 83mm Passive Radiators.
But that's not all. The Rockbox XL delivers an impressive 20 hours of battery life, so you don't have to worry about running out of juice in the middle of your party. Furthermore, the speaker has built-in LED strobe lights that dance around to the beat of your music, adding to the party ambiance. You can even customize the color to match your favorite tunes and switch between seven different lighting mode options.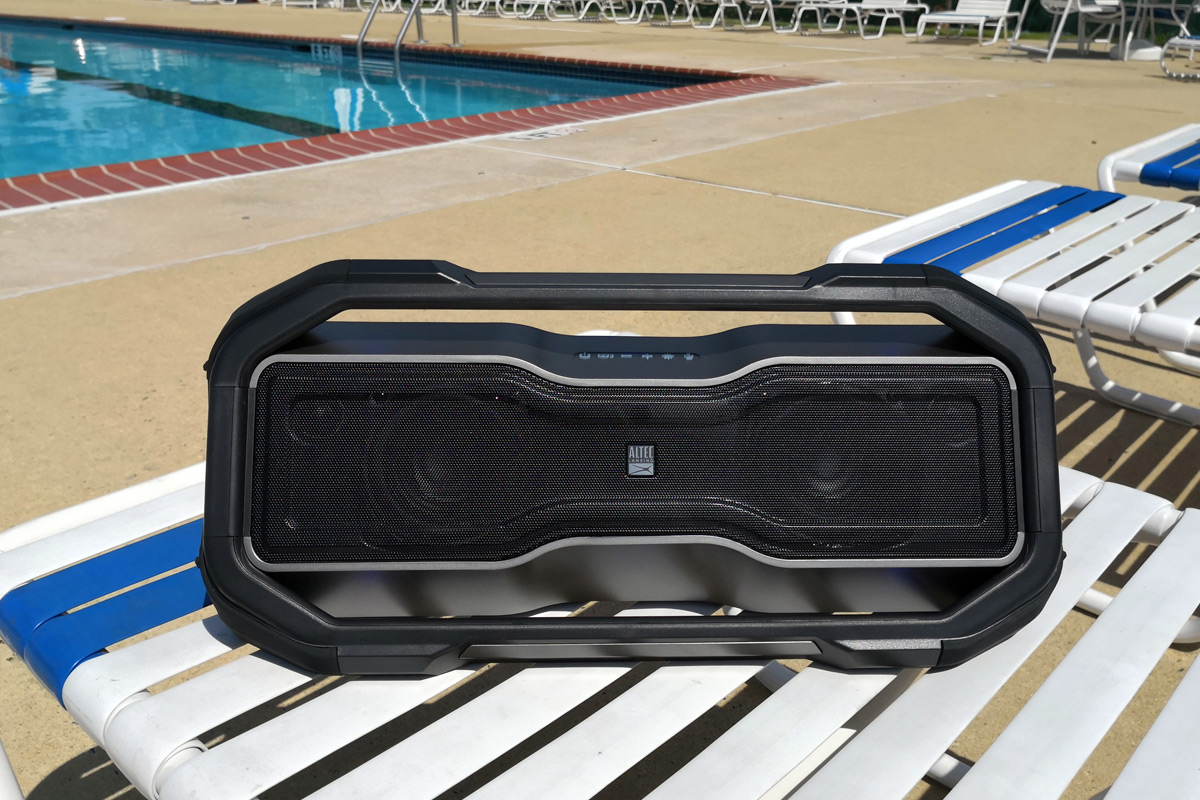 Did I mention that it can even float upright in the water? It's got an IP67 waterproof rating to ensure that it stays protected against all the elements (water, snow, dirt, etc), even if people start getting too rowdy and splashing around. Just make sure someone doesn't submerge it underwater, as that probably wouldn't end too well.
The speaker also has a built-in USB charging port, so you can keep your phone/tablet charged and ensure that your music won't stop when your devices battery does. Now you can keep the party going into the wee hours of the morning (or until the neighbors start complaining).
All in all, we think Altec Lansing really knocked it out of the park with the Rockbox XL. It's by far the loudest portable Bluetooth speaker that I've ever tested, and it's sure to turn things up at your next backyard gathering, whether it's a pool party, BBQ, or whatever. Music makes everything better, and the Rockbox XL delivers that in spades.
The Altec Lansing Rockbox XL retails for $249.99 and can be purchased from Best Buy. There's still plenty of summer left, so pick up one of these bad boys and get ready to rock out!