VW Needs Your Help Designing A Concept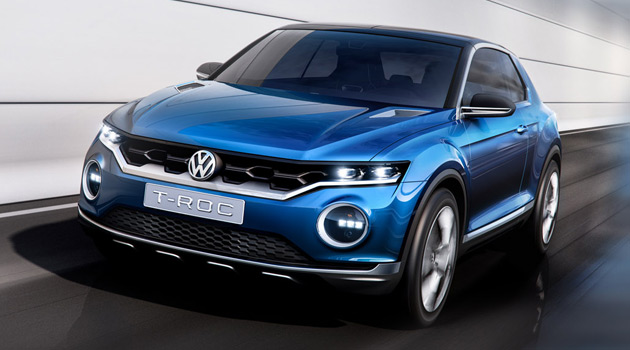 Volkswagen is in search of a new concept for a video game, and they're inviting fans to give them some ideas. This cool Volkswagen Design Contest is only open to students enrolled in design-related studies and ends in the middle of August. If you happen to qualify, this could be a great way to spend your summer break.
If you read the fine print about the contest, you'll see that this isn't just about making a concept car though. Those who enter the contest will need to pitch a concept for the video game itself that would use the VW concept. Entrants can make a concept that focuses on exterior, interior, interface, graphics, color, and trim.
Three winners will be selected by Klaus Bischoff, VW's head designer. Their prize will be a six-month internship in Wolfsburg, Germany at the VW design center. You might even get a peek behind the scenes of the development of real VW concepts while you're there!
The contest ends August 15th, with the winners being announced on September 30th.
Check out the press release from Volkswagen:
VOLKSWAGEN DESIGN CONTEST: YOUNG DESIGN TALENTS WANTED
– Start of the first worldwide Volkswagen Design Contest for students (May 5 – August 15 2014)
– Task: to design an exciting concept car for a video game
May 9, 2014 — The first worldwide Volkswagen Design Contest has been underway since 5 May. Young design talents are called on to submit concepts for an exciting car for a video game including video game scenario. Information on the contest can be found at www.volkswagen-design-contest.com. The closing date for entries is August 15, 2014. A jury of experts from Volkswagen Design will judge the contributions submitted. The three winners can look forward to a six-month internship in the Volkswagen Design department in Wolfsburg.
"Create a cool video game car for Volkswagen!" is the challenge for the first worldwide Volkswagen Design Contest. Students from the fields of interior and exterior design, interface design, graphic design and/or color and trim design can submit concepts for a car that is perfect for a video game. The typical character of a Volkswagen should at least be somewhat recognizable. Students have almost four months to visualize and submit their ideas on three charts, either in individual work or as a team. The winners of the contest will be selected by Klaus Bischoff, Head of Volkswagen Design, and the management team of his design studio, and announced on 30 September 2014. Klaus Bischoff is looking forward to receiving lots of submissions: "We are always interested in the perspective and attitude of young designers to mobility topics and this is why we decided to take a new approach to finding fresh design talents with the Design Contest." The three winners will subsequently be invited to do an internship in the Volkswagen Design studio.
In 2011 Volkswagen successfully initiated the Volkswagen Design Contest with the theme "The first electrical Volkswagen for my country…!". This contest was aimed solely at students from Russia, India and China. As part of the international orientation of the company the contest is now open to students from around the world. The aim of Volkswagen in organizing the Design Contest is to find talented students. At the same time the company is interested in establishing long-term cooperation with international universities and design academies."
Are you going to throw your idea into the ring and try to win this contest?