The LEGO Mini Cooper Set Is A Must-Have For Any Car Enthusiast!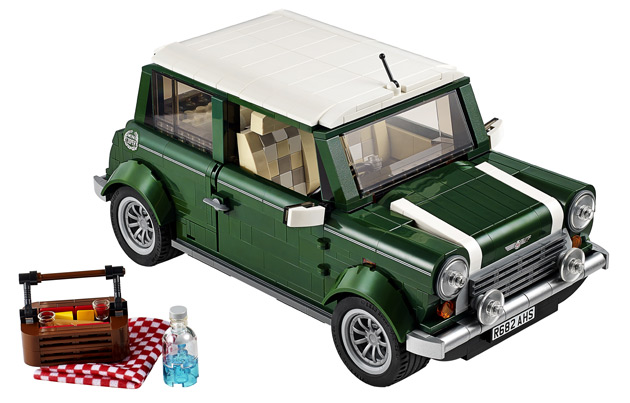 While I might be a grown up, I still have a soft spot for LEGOs. And I'm clearly not alone, as LEGO has a new series of Expert Models that are designed with adults in mind. Their Volkswagen T1 Camper Van received a ton of attention when it was released.. And not just from hippies, but from VW fans and other enthusiasts the world over. Now it looks like they've got another hit on their hands with this 1077-piece LEGO Mini Cooper!
That's right, the famous and iconic British classic has been given the LEGO treatment! The set measures 4″x9″x5″, and the replica of the Mini Cooper Mk VII comes complete with "classic green and white color scheme with white wing mirrors and racing stripes, to the opening doors, hood and trunk, sporty fog lights, detailed engine and separate spare tire compartment. You can even remove the roof to access a tan colored interior with patterned seats, veneer-style dashboard, turning steering wheel, and moving gearshift and handbrake."
There's even a cute picnic basket and blanket, because British folks like going on picnics?
The LEGO Mini Cooper is set to drive into stores in August, with a price of $100.