2014 Scion FR-S Is Everything A Sports Coupe Should Be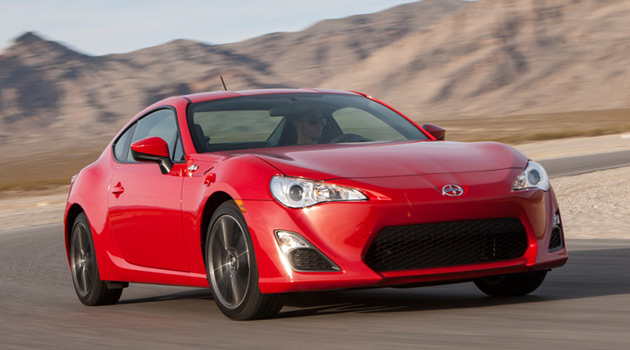 Three things are necessary for a car to be called a "great sports coupe." The 2014 Scion FR-S has all three of those things. It's offered in a "pull me over" red, it has a manual transmission (automatic is optional), and it is totally impractical for anything but having fun on the road.
Perfect.
The Scion FR-S is one of the three cars in the Toyobaru family, the others being the Toyota FT-86 and the Subaru BRZ (which I drove on the race track last year). All three share the same chassis, powertrain, and body design in a rare collaboration between Subaru and Toyota. The Toyobarus are a shining example of entry-level sports cars at their finest.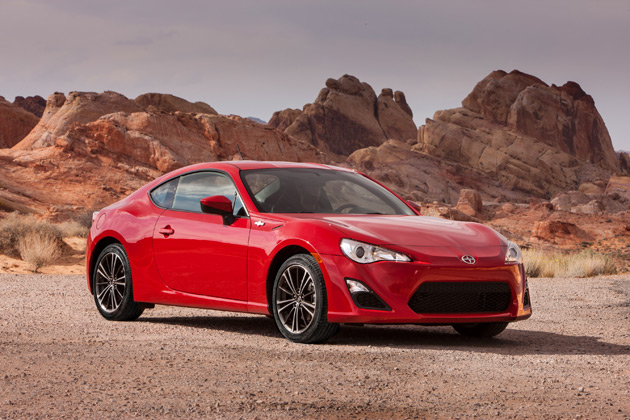 The 2014 FR-S is not a speed demon and no one should expect it to be. The 2.0-liter horizontally-opposed four-cylinder engine from Subaru is naturally aspirated (no turbos here) and puts out 200 horsepower and 151 lb-ft of torque through its six-speed manual transmission. This powers the rear wheels, another thing that sets the Toyobarus apart from the largely front-wheel drive competition in this segment. What the FR-S is, though, is a cornering machine.
Unlike others that may be able to outrun the FR-S on the straightaway, like the Focus ST, the FR-S and its FT-86 and BRZ twins can corner beautifully. The combination of a well-tuned chassis, rear-wheel drive, and its low-slung build gives the 2014 Scion FR-S excellent handling characteristics. Add in the smoothness of that boxer engine and a well-conceived profile and you have a great little sports car for about $25,000.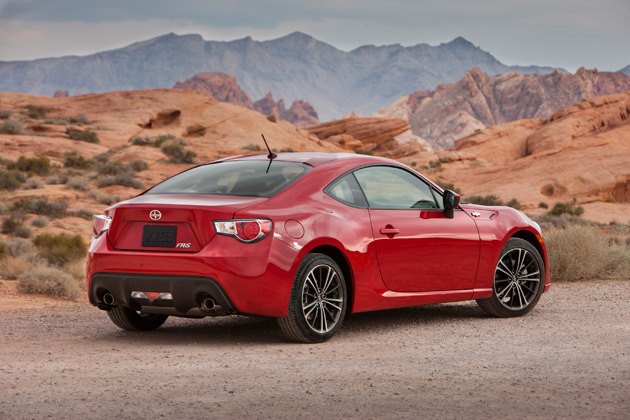 Speaking of great looks, it's difficult to ignore the design that this little coupe sports. The overall impression is one of flowing Japanese speed. From the clipped nose and muscular front fenders to the fastback rear end and small spoiler bump, the Scion FR-S just shouts "drive me!" The wheels are 17-inch alloys and the nameplate on both the FR-S and its FT-86 twin from Toyota has an "86" inside to denote its Toyota coupe heritage.
Inside, the 2014 FR-S is spartan enough to make sure you know it's a sports car, but comfortable enough to let you drive it all day anyway. This being a true sports coupe, there is plenty of room for the driver and front passenger, but not even child safety seats are likely to fit well in the second row. This car is the very definition of "2+2 seating," as it should be, and it's not meant for hauling the family or getting more than a couple of days' worth of groceries. It's about driving for driving's sake, not driving because you have to get somewhere. Once you're in the FR-S, you won't want to stop to run errands anyway.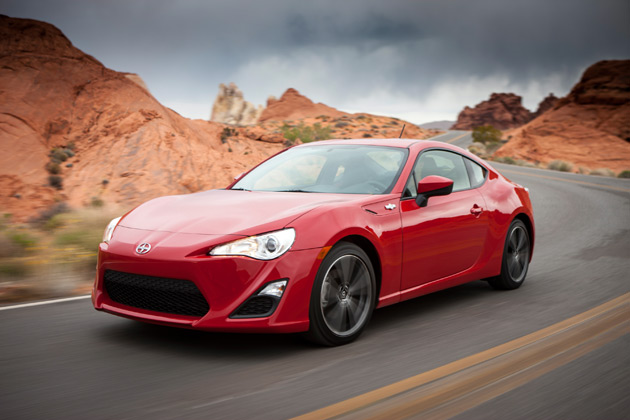 That's because while the Scion FR-S is comfortable, it's also a blast to rip around in. It loves narrow streets, winding roads, freeway onramps, and screeching out of stop lights and signs.
Two things should be noted about this car. First, it's not a high-level sports car and shouldn't be compared to Ferraris or Porsches or Bimmers. Second, the shift throw for the manual transmission is longer than sports car drivers would like. What needs to be remembered is that the Scion FR-S, Subaru BRZ, and Toyota FT-86 are entry level sports cars, not high-end vehicles. Knowing all of that, though, realize that for about $25,000 off the lot, you're getting one of the best sports cars in this segment.
In short, the 2014 Scion FR-S is fun, sporty, impractical, and eye-catching. Exactly what a sports coupe is supposed to be. My week driving it was nothing but good times.