Two-Tone Scion tC Release Series 9.0 Gives Buyers That Custom Show Car Look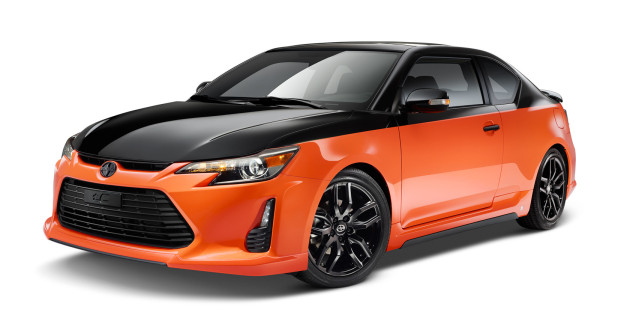 The Scion tC is a great little car that's doesn't get the praise it deserves often enough, as all eyes tend to be on the Scion FR-S. But we had an absolute blast in our 2014 Scion tC loaner, and now Scion is upping the ante with a new limited-edition model, the Scion tC Release Series 9.0.
Scion paired up with Jeremy Lookofsky of Cartel Customs on the two-toned Scion tC Release Series 9.0. The new model combines style and substance and is based on a concept car developed for custom car shows. The limited-edition color combination of magma orange and sleek black is carried through both the vehicle's custom exterior and interior. Even the front badge shows duality: the familiar Scion logo blacked out for the first time. Just 2,000 of these models have arrived in dealerships around the country, ready for purchase.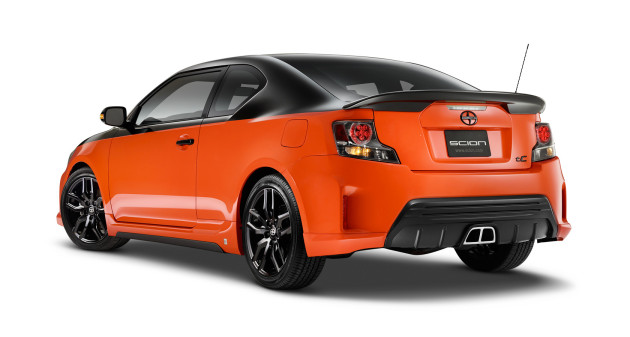 The Release Series 9.0 vehicles are targeting drivers who feel at home both on the show floor and the open road. The unique exterior features a center exhaust, Cartel Customs-designed aero kit and eye-catching alloy wheels and matching caps. Inside, it's all about the exotic orange: from the custom stitching and front seat belts to pops of painted details.
"There won't be a way to miss the Scion tC Release Series 9.0 now that it has arrived in dealerships," said Scion Vice President Doug Murtha. "This two-toned tC lets Scion fans have an everyday driver that looks like it's straight out of a car show…because it is!"
The series vehicles come with either six-speed manual transmission or a six-speed automatic transmission with paddle shifters and Dynamic Rev Management technology. The MSRP is $23,190 for the manual and $24,340 for the automatic.
To learn more about the tC Release Series 9.0, visit http://www.scion.com/cars/release_series/tCRS9/.