2015 Cadillac ATS Coupe – Pimpin' In A Purple Caddy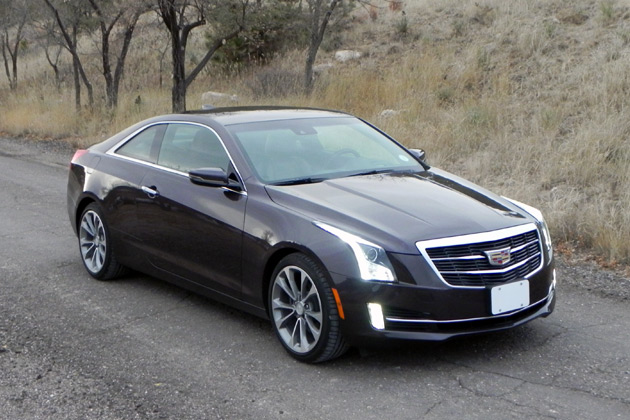 Life has a funny way of suddenly changing, often when you least expect it to. This is how it was when a tall, thin man from Denver pulled into my driveway with a purple 2015 Cadillac ATS Coupe. He handed me the keys and I immediately changed my name from Aaron to Big A Money.
Gone was my usual fleece jacket, t-shirt, jeans, and Merrells. In came the wide-brimmed cheetah-skin hat, baby blue silk shirt with wide collars, gold chain, and black suede pants. I began calling people "G" and "mofo" as my swagger accentuated and the ivory cane with silver accents clicked.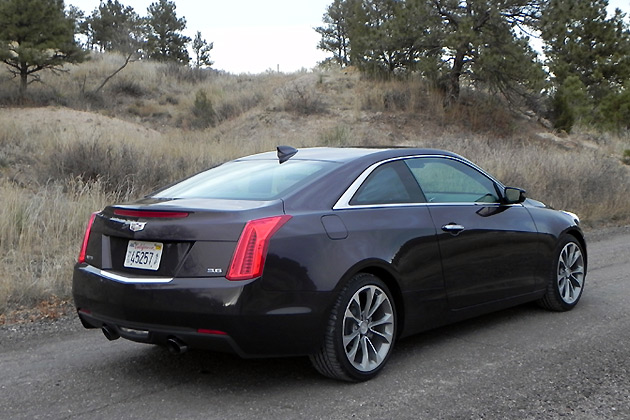 This, at least, was what I daydreamed as I waited for the vehicle to be delivered that Monday morning in the tundra of Wyoming. Being half a gene anomaly away from being an albino, I have about as much swagger and big pimpin in me as the average potato. This doesn't slow down my imagination any, though, and I was daydreaming about having nicknames like "Snuggy" and starring in the sequel Quarter Baked.
When the Cadillac ATS Coupe finally arrived, I was surprised to see that the purple was actually plum (Plum Metallic to be precise) and the car was far more sophisticated than expected. This being a Caddy, of course, it's all about the interior and if anyone knows how to make an interior that is over-the-top without quite crossing that border into tackiness, it's Cadillac. Wow. The interior of the ATS Coupe is beautifully done with wood, leather, chrome, and plastic blending in a luxurious mix of color and texture.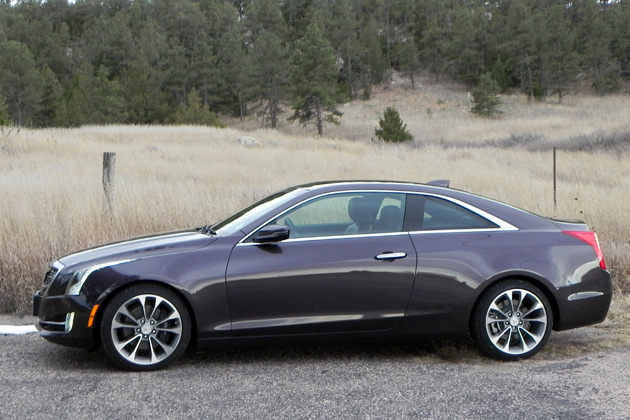 Sitting in the 2015 ATS Coupe instantly melts the "pimpin" image and brings on thoughts of happy comfort as the well-matched materials wash over your senses. Ours was the 2015 Cadillac ATS Premium with the Kona Brown leather and Jet Black accents. Highly recommended. Pushing the button, the lovely 3.6-liter V6 engine grabbed life and purred quietly. Having heard the four-cylinder version of this car with its subdued clatter, I cannot imagine enjoying that ride as I did this one.
The six-speed automatic transmission has a smooth shift and a good presence, keeping pace with the drive dynamics as I pressed the accelerator and maneuvered the car. Fast or slow, it keeps up very well, though paddle shifters allow you to take over as you'd like. The engine note is strong, but not overwhelming, on hard acceleration and the exhaust trills at idle. This is a well-tuned machine made to give the performance driver joy as they wrap themselves in Cadillac luxury.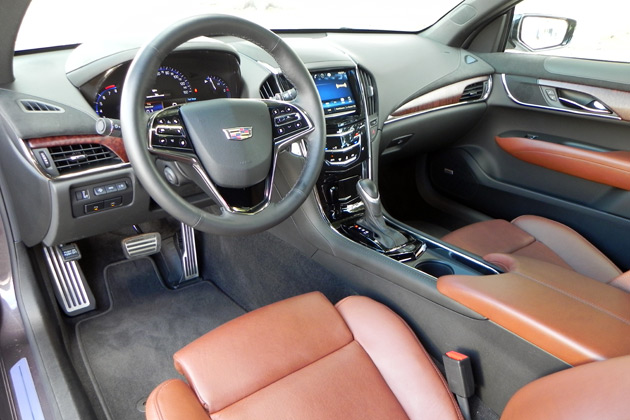 The rear wheels in the ATS Coupe push the car forward well, though inclement weather quickly becomes a factor. The Caddy will do just fine if driven correctly, though, and when clad with proper tires for the season. Unlike larger, more powerful beasts in this category, the ATS Coupe V6 will not spin its tires at every touch of the throttle. There are better performance-oriented vehicles on the road, but none will have the singular appeal that this Cadillac does.
All in all, while I wasn't exactly pimpin' in the purple Caddy, I did enjoy myself. The 2015 Cadillac ATS Coupe has a soft road presence around town, driving well through the streets when slow cruising is the want. When the hammer is pressed, though, the ATS will jump and fly, making happy sounds as it does so. Around corners and on the highway, it's a solid drive with a good feel. Definitely everything one should expect from a luxury sports coupe made by Cadillac.