Scion To Debut Hot Hatch Concept at Los Angeles Auto Show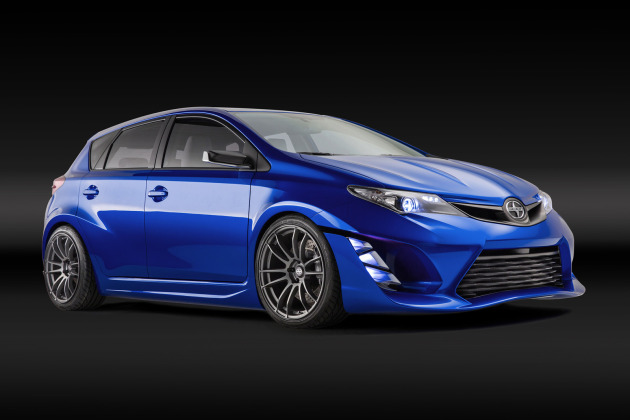 The new Scion iM Concept car will be debuting next week at the Los Angeles Auto Show, and I can't wait to check out the iM firsthand! Though honestly, it's a wonder why Scion, a brand that specifically caters to the younger crowd, took so long to come out with a hot hatch of their own.
The iM Concept is a five-door compact hatchback with sporty looks inspired by those seen on the European touring car racing circuit. The concept brings in captivating styling with edgy, geometric grille inserts, deep air intakes and fog lights. The custom-blended "Incrediblue" paint is complemented by matte silver and gunmetal accents.
To create a grounded appearance ready for the road, the iM Concept has wide aerodynamics and a lower ride height. The performance inspiration carries through into the 19-inch forged alloy wheels and performance tires. Vented front rotors and 4-piston calipers work with the adjustable height racing suspension to complete the racecar-influenced design.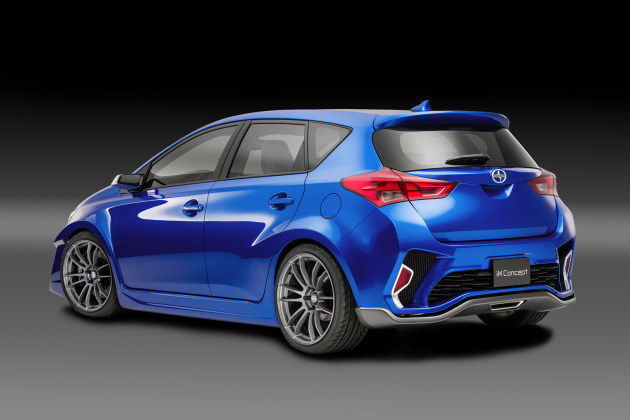 "The tastes of today's younger buyers have evolved. They want a car that provides excitement and individuality, as well as the comfort, technology and reliability that Scion offers," said Scion Vice President Doug Murtha. "The iM Concept combines sleek styling with the versatility of a modern hatchback to catch the eye of Scion customers. Stay tuned for more on how we will bring this vision to the road."
Here's hoping that Scion makes the iM Concept a reality..