Why Are GM Trucks Trailing?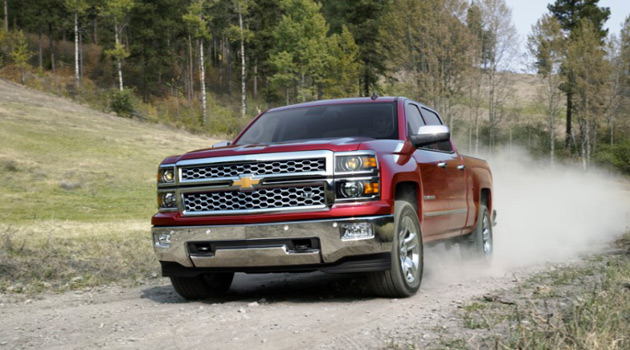 GM trucks once ruled the road, but lately they've been the subject of consumer complaints and lackluster reviews. Their struggles during the recession and poor timing of the redesign caused GM to create a new generation of so-so trucks.
Competitors are more than willing to take advantage of GM customers' lack of confidence in the brand and offer innovative new trucks – something the company has missed the mark on entirely. Now toss in a recall that promises to slow new sales to a halt, and GM trucks could be doomed for a few years to come.
GM Trucks Are Underwhelming
As I'm sure you will remember, GM's filing for Chapter 11 in 2009 led to their infamous government bailout and brand reorganization. Now, fast forward a few years from that dark time to the 2014 Silverado & Sierra unveiling at the 2012 North American International Auto Show, and it's obvious by the timing of the reveal means the design team was putting together these trucks right in the middle of the worst time in history for the company.
Right away, people noticed a few things lacking from the 2014 GM trucks. According to PickUpTruck.com, the design is missing:
Turbo-diesel trim
Hybrid models
High-tech suspension upgrades
Special editions like the King Ranch, Platinum, and Longhorn
An interesting look
…And a few other things
What they probably didn't count on was Ford soaring in the opposite direction with their new redesign of the F-Series truck. The new F-Series impresses with a 700 pound weight loss due to heavy integration of aluminum over steel, and better engines than ever before. They're also offering a twin independent variable camshaft timing engine and a new 2.7L version of their extremely popular EcoBoost, in addition to their other trusted powertrains.
It's true that the new 2014 Chevrolet Silverado and GMC Sierra are 200 to 400 pounds lighter (lightest model weighing around 4,300 lbs) than their 2013 counterparts, but that's nothing compared to Ford's 700 pound cut as a part of their new generation overhaul. While more efficient engines and evolved transmissions will help to improve fuel economy, the best mpg gains will come from shedding weight, and GM just isn't doing enough to pull ahead in the class.
While GM's models are not "bad" trucks, they're clearly not on the same level as Ford's innovative F-series. GM's next major truck update isn't scheduled to be released until 2018, and by that time Ford will have been selling an aluminum-bodied F150 for years. Ford will also have launched a new Power Stroke diesel, and there's reason to assume that Ford's new Super Duty trucks will be just as groundbreaking as the new F-150. This is a problem for GM because the new kind of truck war is all about integration of the latest technology and having the absolute best fuel economy, something not considered when GM designed the current generation truck.
Then There's the Recall…
This is bad for GM, really bad. When I first started thinking about this topic, it was pre-recall — I had intended on talking about the weight of the trucks and lack of dazzle. Now here they are in the middle of one of the worst recalls in a long time. Not to mention, the nature of the recall is a little unsettling – a mysterious defect is posing as a potential fire hazard.
370,000 2014 Silverado & Sierra trucks have been recalled over a problem with 8 vehicles (that they know of) catching on fire, three being customer vehicles. What's fortunate for drivers and GM alike is that many of the trucks were not in customer's hands yet. GM is hoping that a reprogram of the engine control software will stop the problem.
Since the majority of the trucks weren't in the customer's hands yet, they avoided a much bigger catastrophe, but sales and consumer confidence are going to be inherently low, for a little while at least.
This is a major setback for GM because the 2014 model Silverados and Sierras were their first chance to get back on track with their trucks since the recession.
Do you think the recall will scare off customers (that are already a little bored with GM trucks) and keep them from getting their footing this year?