Behold: The 2017 Mercedes-AMG C63 Coupe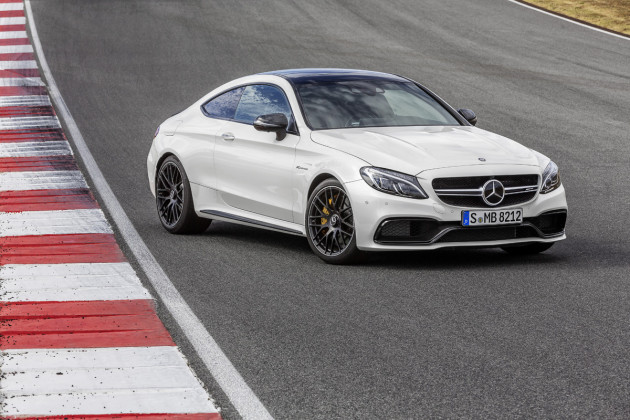 Last week, we introduced you to the 2017 Mercedes-Benz C-Class Coupe, and you knew it was just a matter of time until MB unveiled an AMG variant. Introducing the 2017 Mercedes-AMG C63 Coupe, which will go head-to-head against the BMW M4, Audi RS 5 and the Lexus RC F.
The far-reaching technical modifications are evident at first sight: strikingly flared front and rear wheel arches, an increased track width and larger wheels give the C63 Coupe a muscular look while also providing a basis for highly agile longitudinal and lateral dynamics.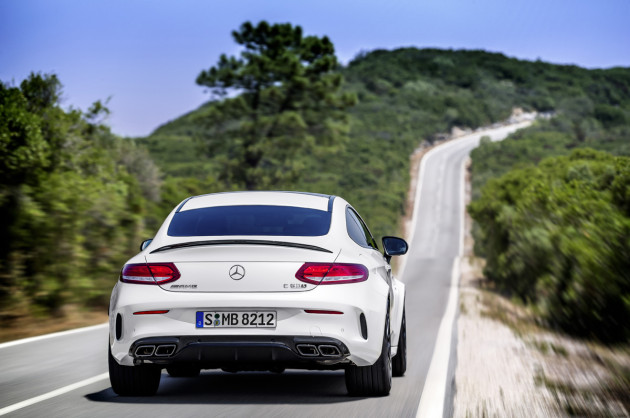 The 2017 Mercedes-AMG C63 Coupe is powered by an AMG 4.0-liter V8 biturbo engine that puts out 476HP in standard trim or 510HP in the C63 S. Hitting 0 to 60 mph in 3.8 seconds, the Coupe is just a fraction faster than the Sedan, thanks to the wider tires and shorter legged rear-axle ratios. The top speed is electronically limited to 155 mph on the C63 Coupe, and 180 mph on the C63 S Coupe.
The C63 sports a completely redesigned suspension that gives the car remarkable agility and high cornering speed. A four-link front suspension with radial, racing-style brake connections is used, as are model-specific steering knuckles and a wider track to allow greater lateral acceleration. The rear axle was also completely newly developed for the Coupe. The multi-link concept impresses with highly precise wheel control and increased stiffness. The AMG-specific rear axle carrier makes the increased track width possible; the contact surfaces of the wheel bearings were moved a further 25 millimeters towards the outside.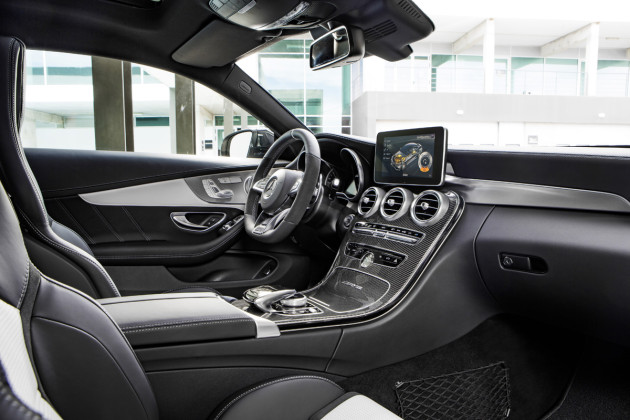 Inside, carefully selected, high-grade materials with a pleasant touch and precision workmanship produce a level of perceived quality that is rare even in higher vehicle classes. There are numerous AMG-specific controls that underscore the motor sport heritage. As an alternative to the standard sports seats in ARTICO / microfiber DINAMICA man-made leather, Performance seats are also available: these allow the occupants a lower seating position and are more strongly contoured for increased lateral support.
While there's been no official word on pricing just yet, many believe that the base model C63 Coupe will start at around $70,000, while the S model will be priced in the low $80,000. Of course, that's just speculation, so take that with a grain of salt.