First Drive: 2016 Mazda MX-5 Miata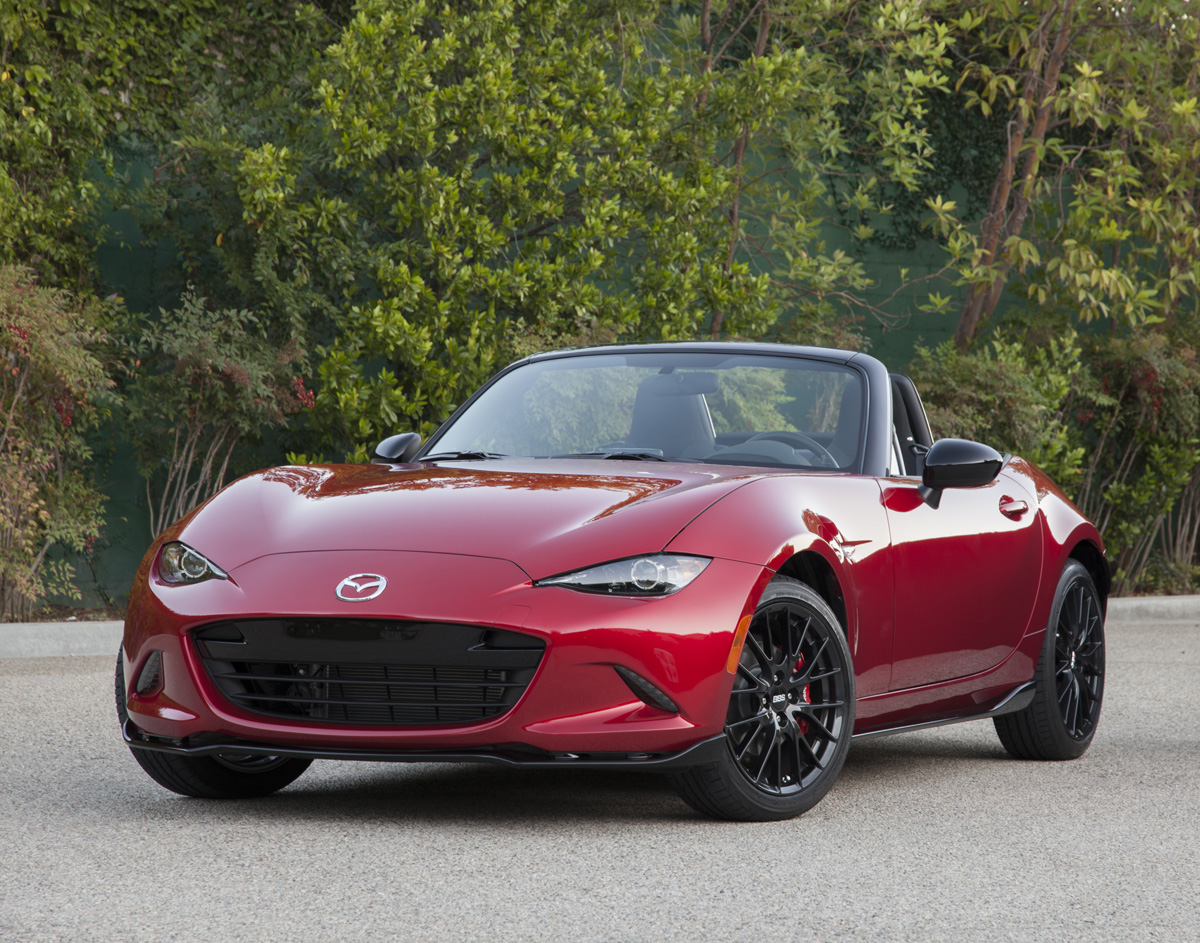 A few weeks ago, Mazda invited me out to Southern California to drive the all-new 2016 Mazda MX-5 Miata, turning me loose on some of the most amazing twisty mountain and coastal roads I've ever driven. And the fourth-generation Miata didn't disappoint in the least, handling everything I threw it's way with ease.
The Miata was originally conceived as a small, lightweight, affordable roadster that is fun to drive, and when it debuted in 1989, it was wildly successful. But over the years, the Miata seemed to lose its way, getting softer and heavier as it tried to compete with other cars in this segment. The once lightweight car had gained nearly 400 pounds over the years, and drastic measures needed to be taken.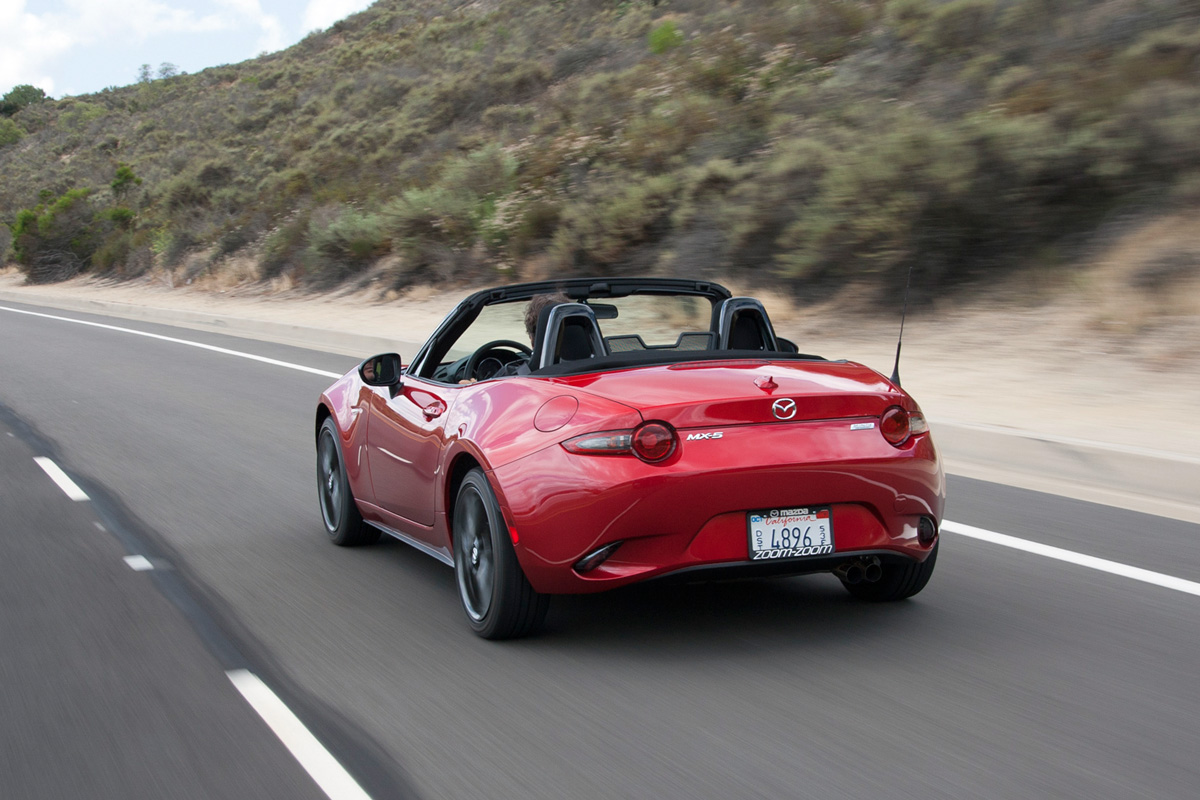 So for the new MX-5, Mazda engineers employed a "smaller, lighter, smarter" methodology, going back to the Miata's roots to build a car that was first and foremost fun to drive. To accomplish that, they put the Miata on a serious diet, using aluminum panels and lightening components ranging from suspension, front brake rotor, driveshaft, transmission, air conditioning system and seats to shed around 150 pounds.
But weight reduction is only half the story. Mazda's new high-compression SKYACTIV-G 2.0-liter engine puts out 155HP at 6,000 RPM and 148 lb-ft of torque at 4,600 RPM. The engine also sits lower and farther back in the engine bay for a lower center of gravity and quicker handling response. For those bench racers who are quick to point out that the ND makes slightly less power than the NC, the extra torque and reduced weight of the car more than make up for that fact, with a 0-60 time that's a full second faster than the third-gen Miata.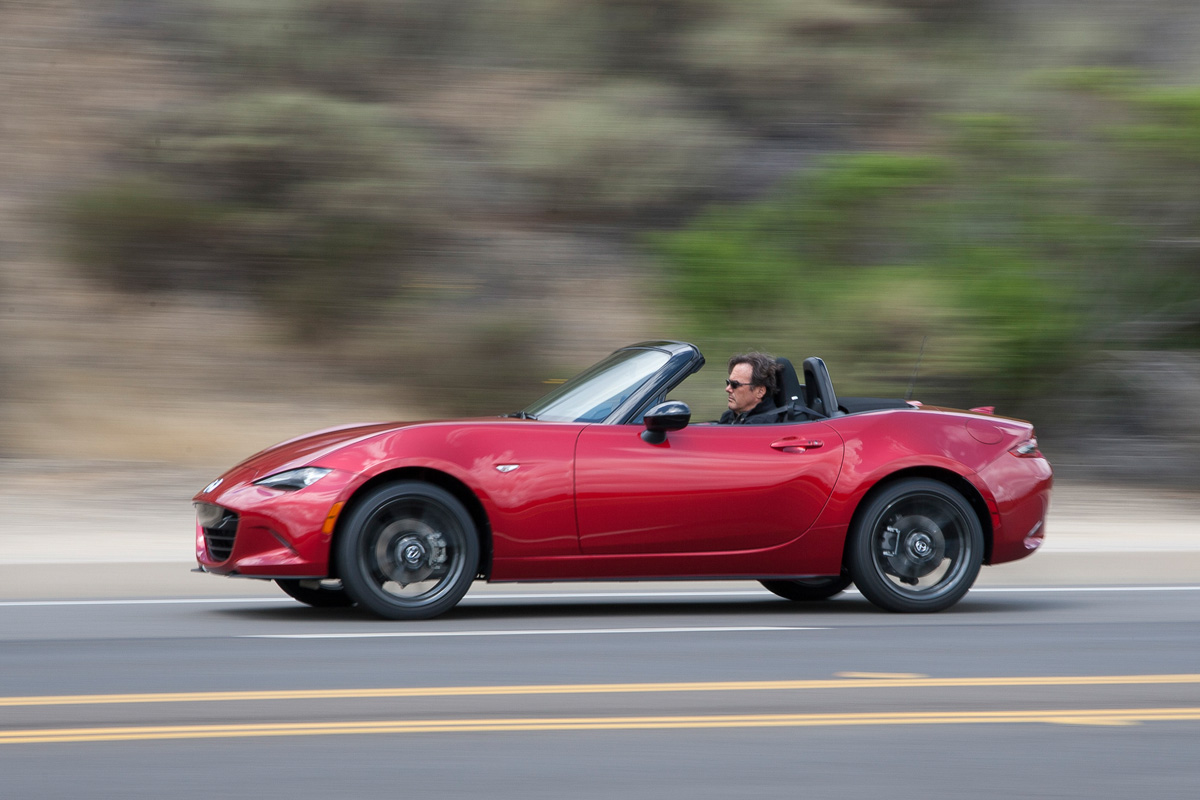 While the 2016 Miata is slightly smaller on the outside (it has 45mm shorter overhangs and a 15mm shorter wheelbase), it's actually bigger on the inside, thanks to some clever packaging. The driver sits 20mm lower, there's more leg clearance, and high-tension cloth mesh seats allow the driver to recline back slightly further. It's a game of inches for engineers, but for this 6'2″ driver, I definitely noticed a difference compared to the 2015 Miata that I drove a few months back.
There are three trim levels to choose from for the 2016 MX-5 Miata: Sport, Club, and GT. If you are a driving enthusiast, the Club is the way to go – It comes with a limited-slip differential (on MT), Bilstein shocks (MT), shock tower brace (MT), front air dam, rear lip spoiler, and available Brembo brakes/BBS wheels package. These features aren't available on the GT, which is more focused on luxury and safety features.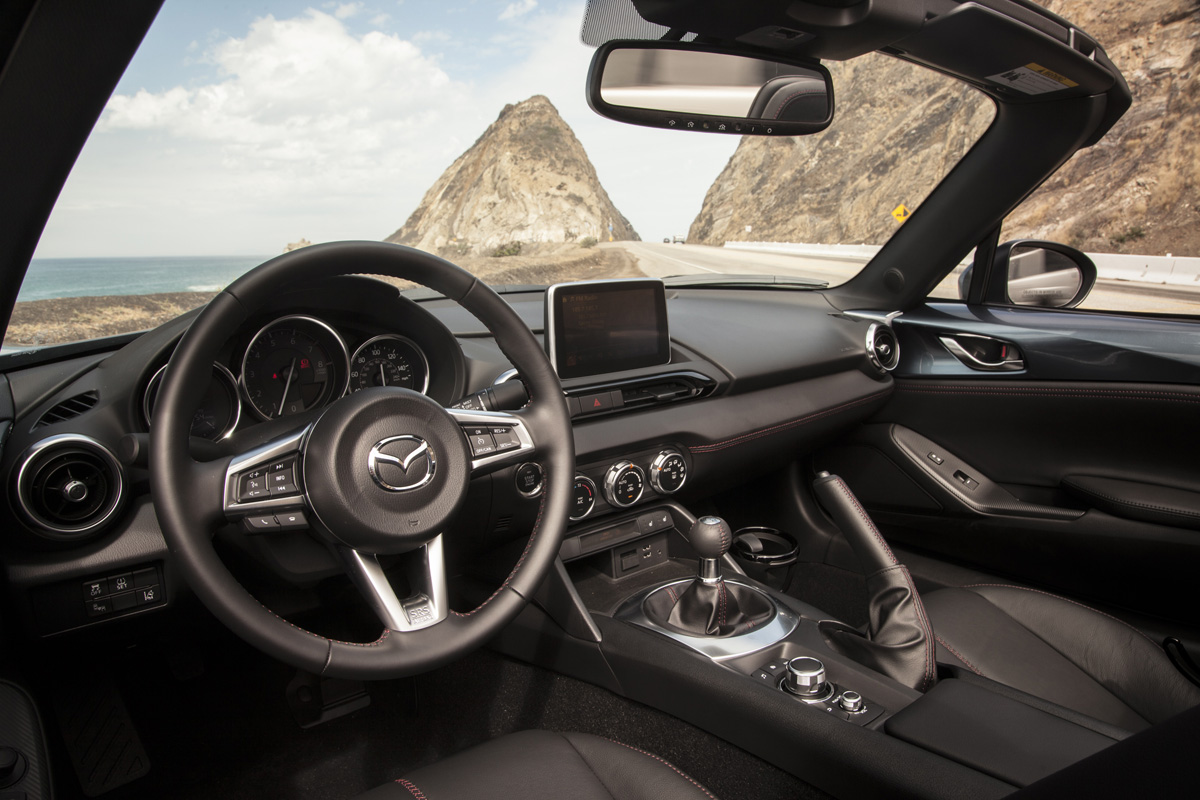 But enough about the specs, let's talk about the car's handling characteristics. In a word.. WOW!
We drove the 2016 Mazda MX-5 Miata Club through the foothills and canyons of the Angeles Crest Highway, and the car was unflappable, devouring every corner with aplomb. The Miata is incredibly well balanced, and it's REALLY hard to get the car to oversteer. The suspension is dialed in perfectly, giving drivers that nimble handling that they desire without beating them up.
Overall, I think Mazda really knocked it out of the park with the 2016 MX-5 Miata. The car looks phenomenal (the aggressive styling will definitely help them shed that "chick car" reputation), it handles like it's on rails, and it's very affordable. But don't just take my word for it, head on down to your local Mazda dealership and take one out for a test drive one today!
For more information on the 2016 Mazda MX-5 Miata, visit www.longlivetheroadster.com.