Mazda Unveils 2019 MX-5 Miata 30th Anniversary In Racing Orange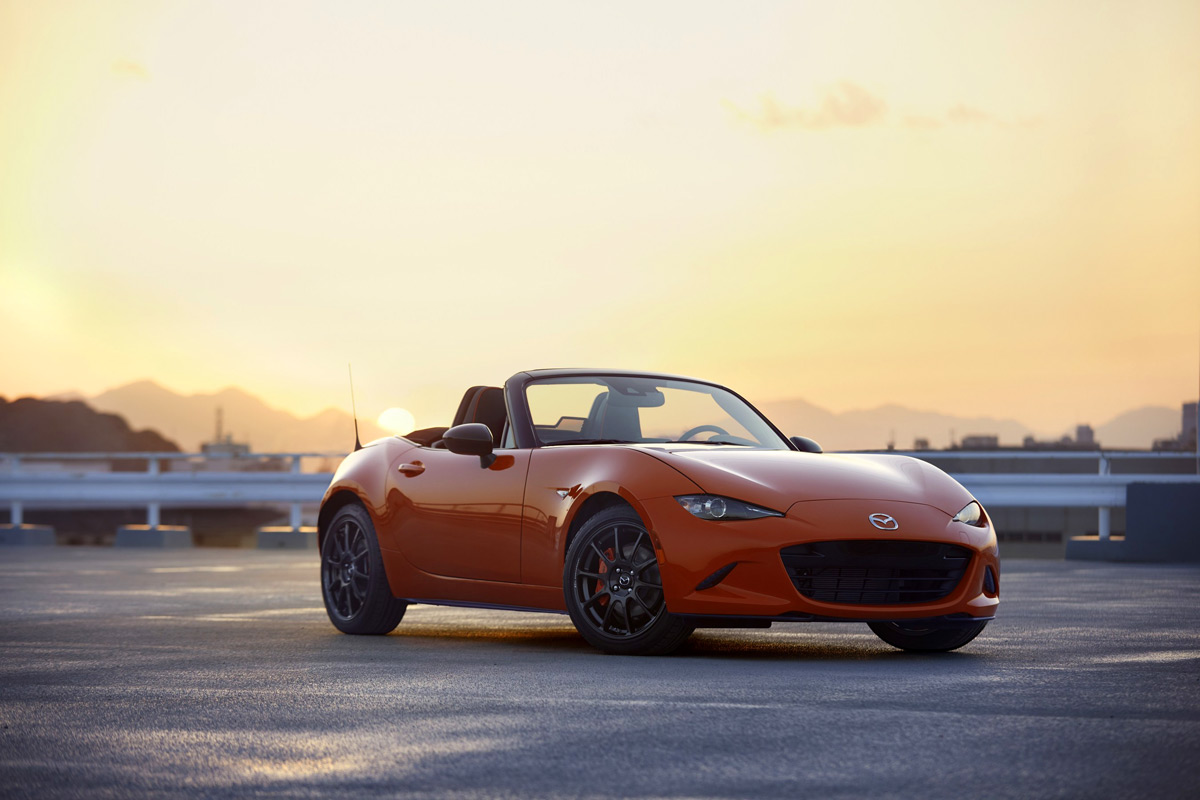 Back in 1989, the Chicago Auto Show played host to one of Mazda's biggest milestones, with the debut of the MX-5 Miata. And the rest, as they say, is history, with the roadster breaking every conceivable sales record and becoming a part of automotive history.
Now, 30 years later, Mazda is bringing it back to where it all began, sharing another milestone at the Chicago Auto Show this week with the world premiere of the 2019 Mazda MX-5 Miata 30th Anniversary.
The 2019 Mazda MX-5 Miata 30th Anniversary, offered in both soft top and RF models, builds upon the 2019 Mazda MX-5 Grand Touring, which features a newly refined powertrain that puts out 181 HP and 151 pound-feet of torque; a 17% increase over the previous model year.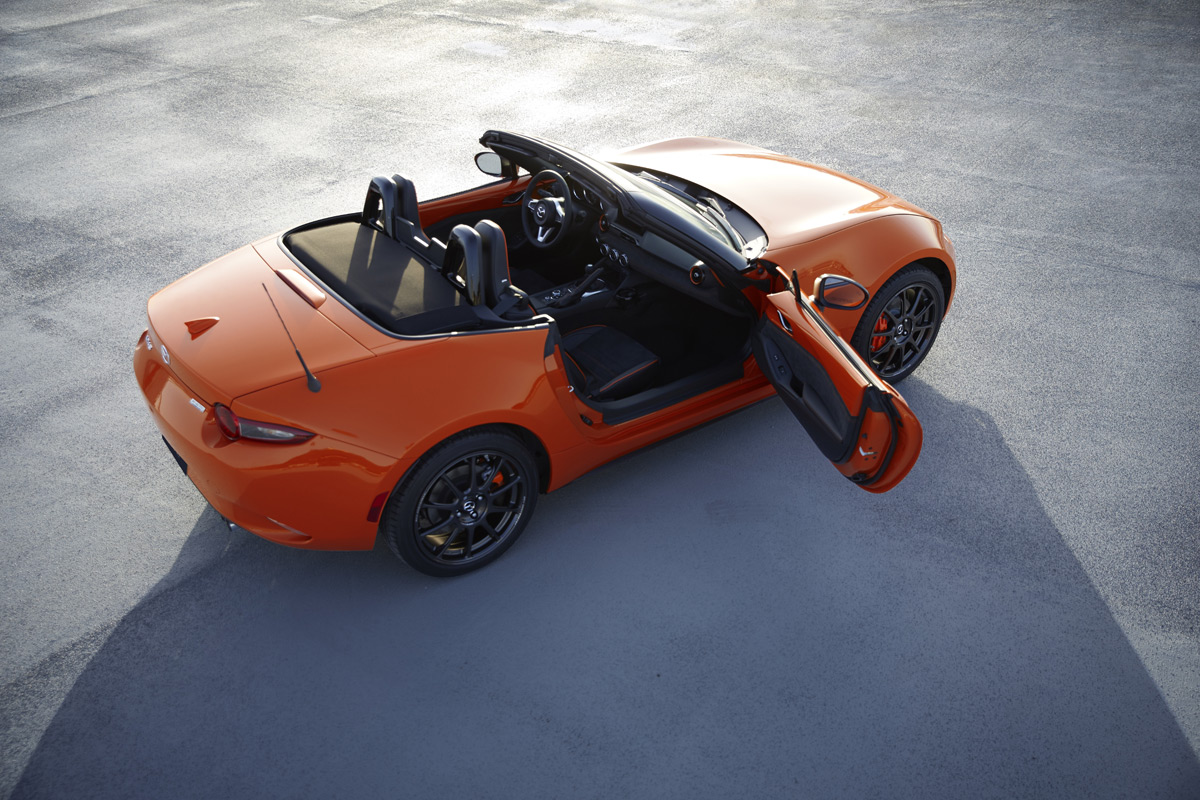 The first noticeable new feature is the exclusive Racing Orange exterior paint. This strikingly vivid color pays homage to the yellow MX-5 Miata Club Racer that also debuted at the Chicago Auto Show back in 1989. Racing Orange is meant to represent sunrise and anticipation, while staying true to the characteristics of a pure sports car. The roof on the RF is painted Racing Orange, while the soft top features a black cloth top.
That theme continues over to the interior, with orange interior louvers and orange piping on the heated RECARO sports seats. The seats in this special edition are wrapped in Alcantara, which is also found in the door inserts and lower instrument panel. All of these features help to further enhance "the customer's sense of exclusivity and pride of ownership."
To contrast the brilliant color, the new RAYS ZE40 17-inch Dark Gunmetal forged alloy wheels play up the MX-5's driving legacy. Customers may notice these wheels are based on the Global MX-5 Cup Car, further connecting the iconic roadster's anniversary edition to its racing roots.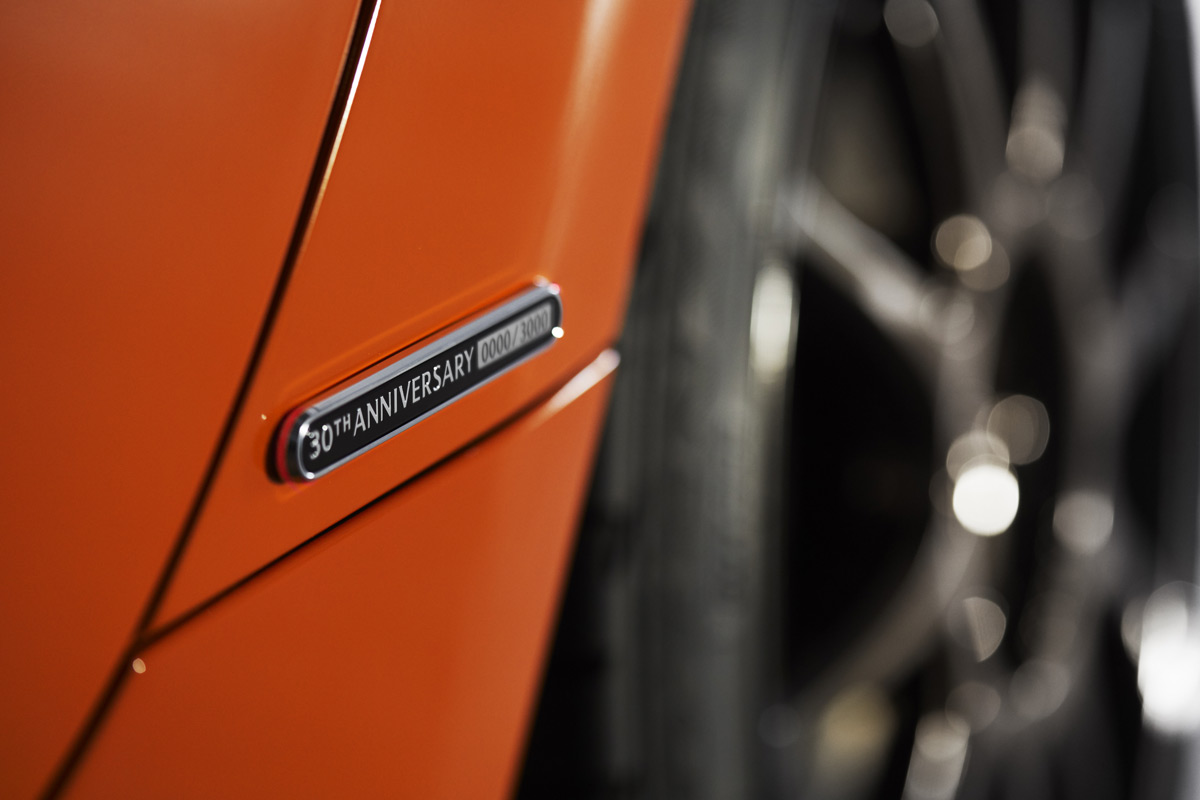 And of course, no special edition would be complete without proper badging. Each of the 2019 Mazda MX-5 30th Anniversary models will sport a serialized "30th Anniversary" badge on the driver's side rear quarter panel to let people know they're witnessing something special.
Production of 2019 Mazda MX-5 30th Anniversary model will be limited to a total of just 3,000 cars worldwide. In the U.S., there will be a total of 500 non-sequentially badged cars available through a custom build to order website at www.mazdausa.com/30th-anniversary.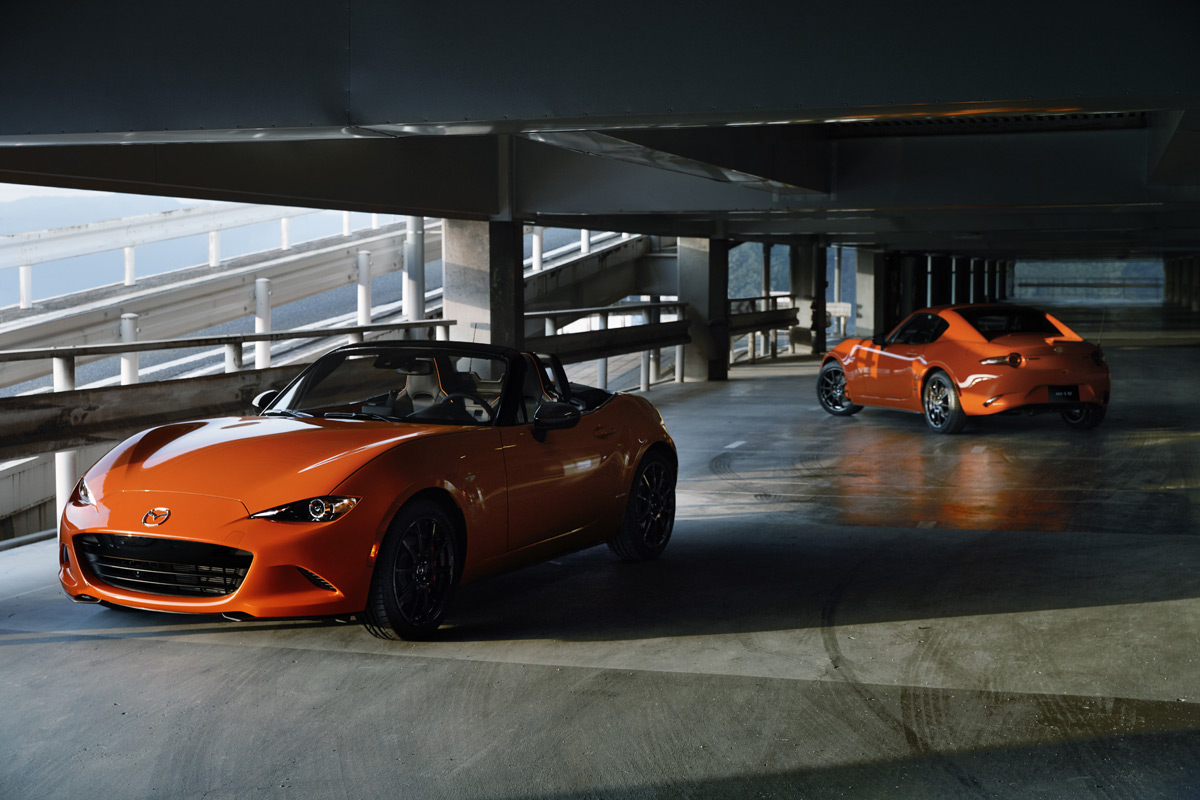 The Mazda MX-5 Miata 30th Anniversary soft top will have an MSRP of $34,995 with a manual transmission and $35,495 with an automatic, while the RF comes in a bit higher at $37,595 with a manual transmission and $37.995 with an automatic.
What do you think of the 2019 MX-5 Miata 30th Anniversary?