First Drive: 2020 Mazda CX-30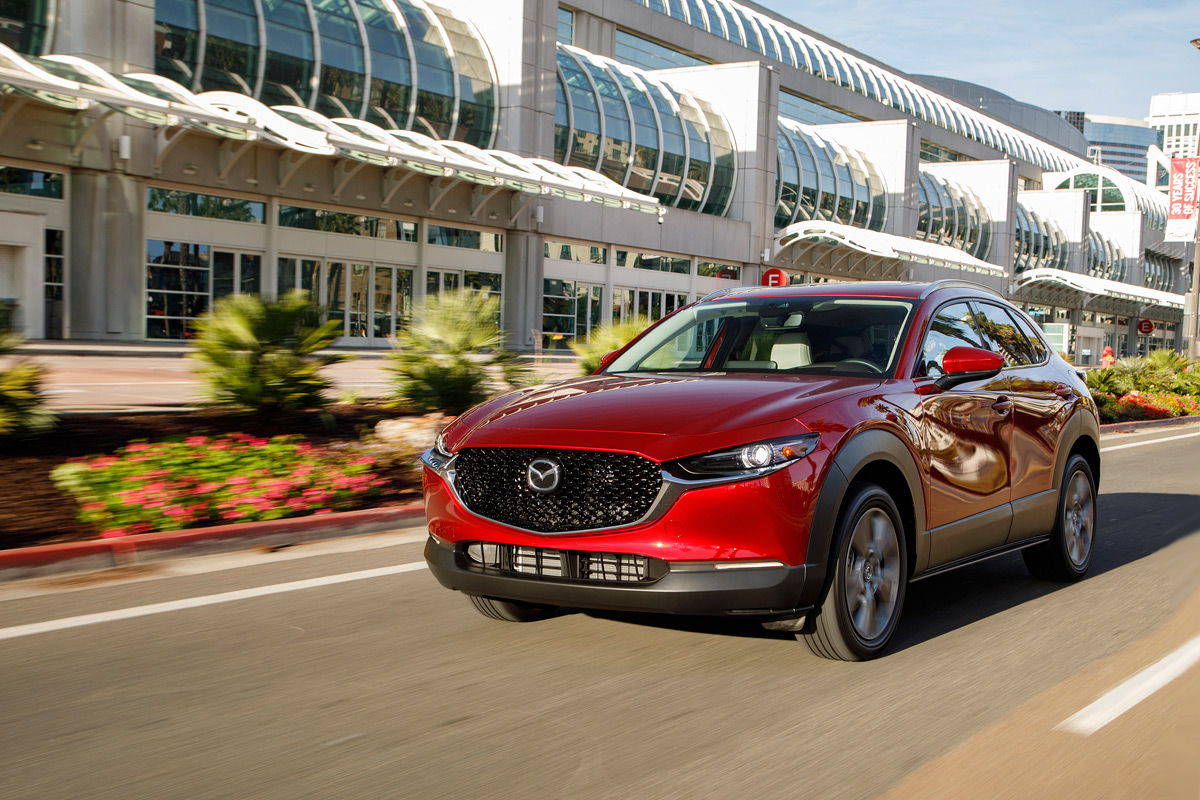 The all-new Mazda3 is one of the most engaging cars on the market, and it offers a surprising amount of utility in hatchback form, especially when equipped with AWD. But sadly, most will not discover what a great car the Mazda3 is, because quite frankly, people aren't shopping for sedans or hatchback these days. They're all about crossovers and SUVs.
Mazda already has that field covered pretty well, from the small CX-3 to the mid-size CX-5 to the full-size CX-9. But with the CX-3 possibly a little too tiny for some (not to mention a little dated), they decided to add an entirely new vehicle into the mix, one that slots nicely between the CX-3 and the CX-5.
Introducing the all-new Mazda CX-4.. err, 2020 Mazda CX-30. Confused? Join the club. While it would have made perfect sense to call this the CX-4, apparently Mazda already has a vehicle in other countries called the CX-4, so they had to get a little creative with the naming. I'm not sure that's the route I would have gone, but such is life.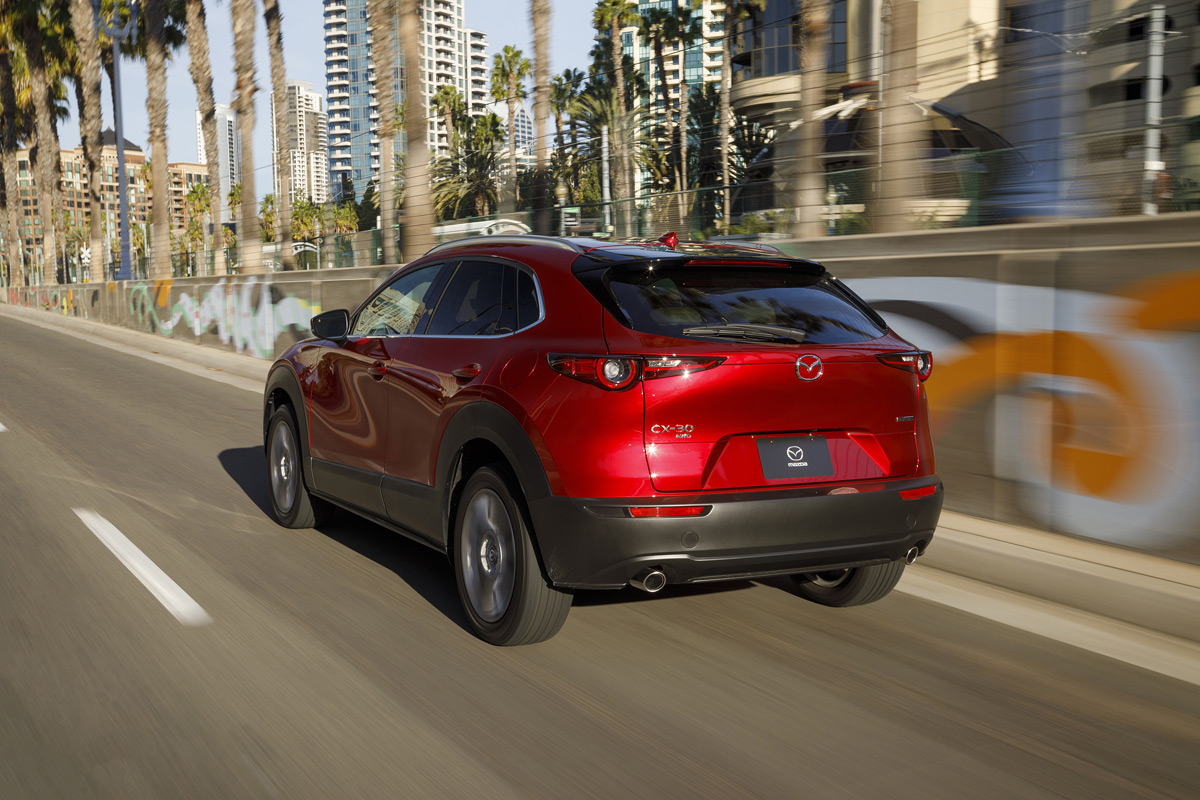 Essentially, the Mazda CX-30 is a lifted Mazda3, offering drivers a higher seating position, and making it easier for them to get in and out of. And that's not a bad thing, as they are building off of a great platform, while presumably keeping development costs down. It's much like what Subaru did with the Crosstrek (which is an Impreza with more ground clearance).
But would the Mazda CX-30 deliver that same level of sportiness and refinement? To find out, we plotted a course from San Diego to Palm Springs, skipping the obvious route and choosing a more engaging route through the mountainous that were full of twists, turns, and elevation changes, sure to put the CX-30 to the test.
While drivers on the previous wave had to deal with torrential rain and even snow, our weather was absolutely perfect, allowing us to drop the hammer and see what this cute-ute was really capable of. In a word… impressive! The CX-30 may have a higher center of gravity, but that doesn't take away from it's handling prowess one bit.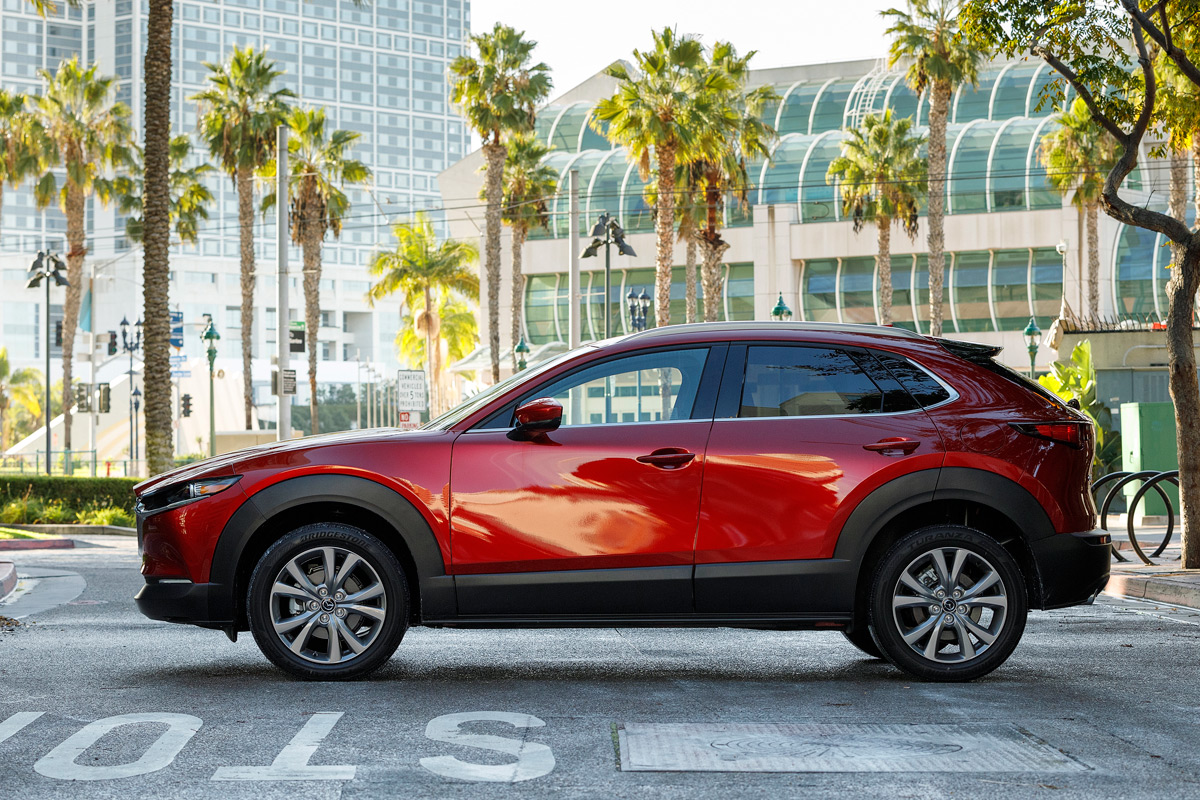 As my driving partner Michael can attest to, I really pushed the Mazda CX-30 in the corners to find its limits, and it held the road remarkably well.. and when it finally lost grip, it did so in a very controllable way. Most people will never drive their CX-30's this hard, but it's good to see that Mazda hasn't forgotten its sporty "Zoom-Zoom" roots.
The Mazda CX-30 is powered by the same SkyActiv-G 2.5L DOHC engine found in the Mazda3 and CX-5, which puts out 186 horsepower and 186 pound-feet of torque. It's got plenty of get-up-and-go, though we did notice some minor lag when going up a few steep hills. We were at pretty high elevations at times, so YMMV.
While some of the competition has gone to CVTs, we applaud Mazda for sticking with a tried-and-true six-speed automatic, which keeps the engine in its powerband when you're driving spiritedly, with a tall enough top gear to keep things quiet when cruising on the highway. Fuel economy numbers are a respectable 25/33/27 MPG (AWD).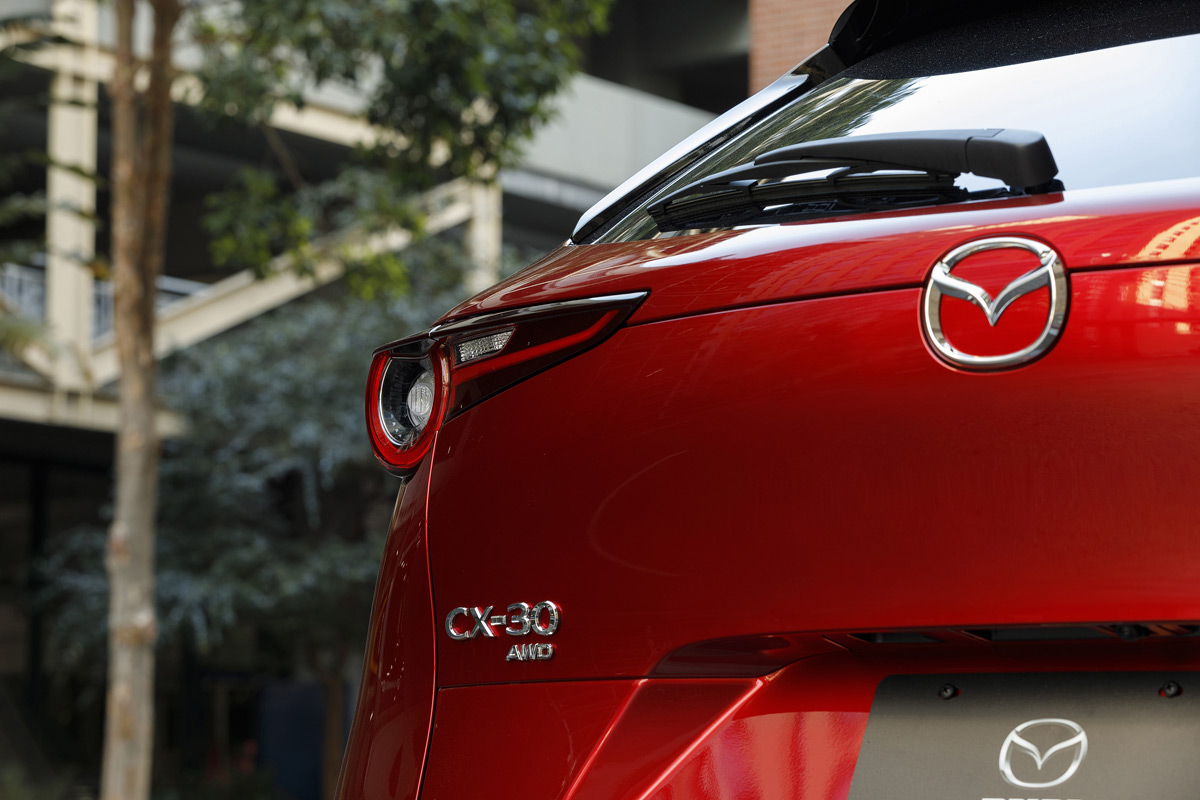 Inside, the Mazda CX-30 is elegant and simplistic, with high-quality materials everywhere you look. The leather seats are soft yet supportive, and they kept me comfortable for hours on end. The upgraded 12-speaker Bose system absolutely rocked, with some clever packaging of the speakers (moved from the front doors to the cowl) to improve performance.
But if there's one issue I had with the interior, it's Mazda's infotainment system. The car sports an 8.8-inch screen, which sits high atop the instrument panel and out of reach. Everything is controlled through a rotary knob. Unfortunately, doing the most basic of things (like changing the radio station) can become cumbersome. Apple CarPlay and Android Auto are also present, but equally challenging to navigate using the knob.
Mazda believes that touchscreens are a distraction to drivers, and that once customers learn the system and set their preset, it'll become easier to use. Lexus takes the same approach in their cars, and it's just as annoying. I'd take a smaller touchscreen (like Hyundai does) over a larger non-touchscreen with a knob any day.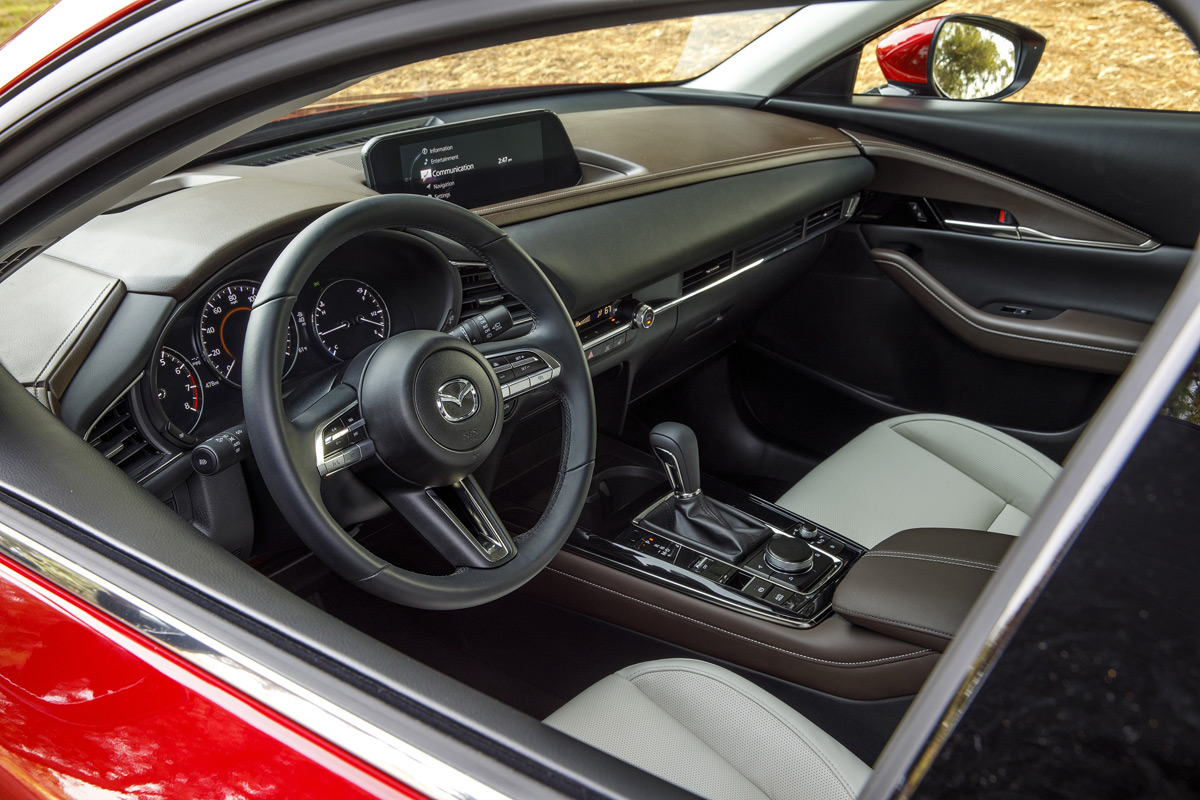 All in all, Mazda really delivered with the new CX-30, setting a high bar for its competition in the compact SUV market. We think it should do nicely for young couples with active lifestyles who don't need something quite as big as the CX-5 yet, but still want that SUV experience.
Pricing for the 2020 Mazda CX-30 starts at $21,900 (plus an additional $1,400 for AWD), while a fully-loaded Premium AWD comes in at $29,600. Those prices are very competitive for the subcompact crossover segment, and it should put the competition on notice.
You can learn more about the 2020 Mazda CX-30 at www.mazdausa.com/vehicles/cx-30.