The Rugged INEOS Grenadier 4×4 Will Start At $71,500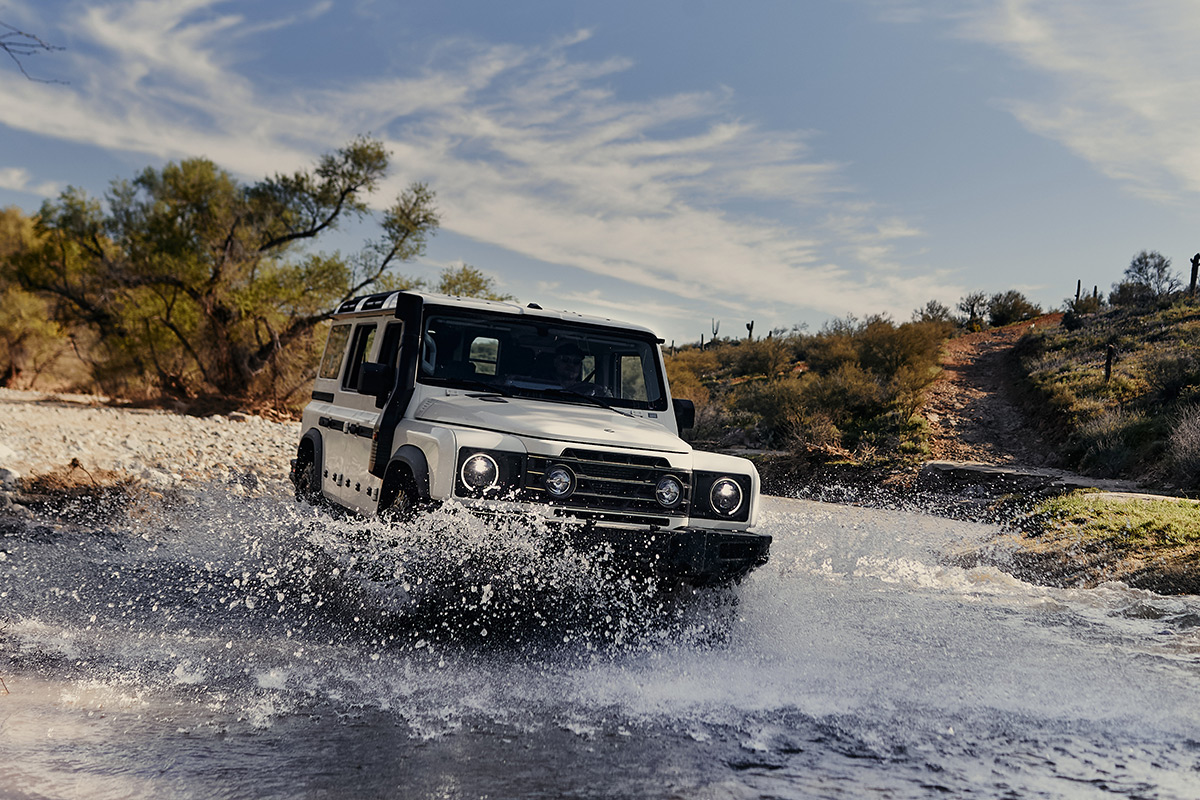 Back in June 2021, I got my first look at the upcoming INEOS Grenadier, and it was love at first sight. At the time, the bad-ass SUV was still a work in progress, with the exterior design and powertrain pretty much locked down, but a whole lot of other stuff still up in the air, including pricing. Fast forward two years, and today we get all of our answers.
The INEOS Grenadier is a modern, offroad-oriented 4X4 that's designed, engineered and built to world-class standards. With a starting price of $71,500 in the US, its straightforward model line-up provides the basis for buyers to easily select and configure their perfect Grenadier with a wide range of options and accessories.
WORLD-CLASS CAPABILITIES WITH COMFORT AND REFINEMENT AS STANDARD
The INEOS Grenadier is offered as a five-seat Station Wagon available in three trims: Base, Fieldmaster and Trialmaster.
The base Grenadier is a blank canvas ready to be configured for the exact needs of customers. It provides the comfort, refinement and standard features that today's drivers expect.
Learning from the best off-roaders of the past and partnering with world-leading suppliers, INEOS Automotive has designed a truly world-class, off-road oriented 4X4 that's comfortable, practical, durable and reliable, meeting the expectations of today's drivers.
The Grenadier features an award-winning BMW 3.0L inline-6 engine, box section ladder-frame chassis, permanent four-wheel-drive, two-speed transfer case, up to three locking differentials and solid beam axles, allowing it to go just about anywhere you want.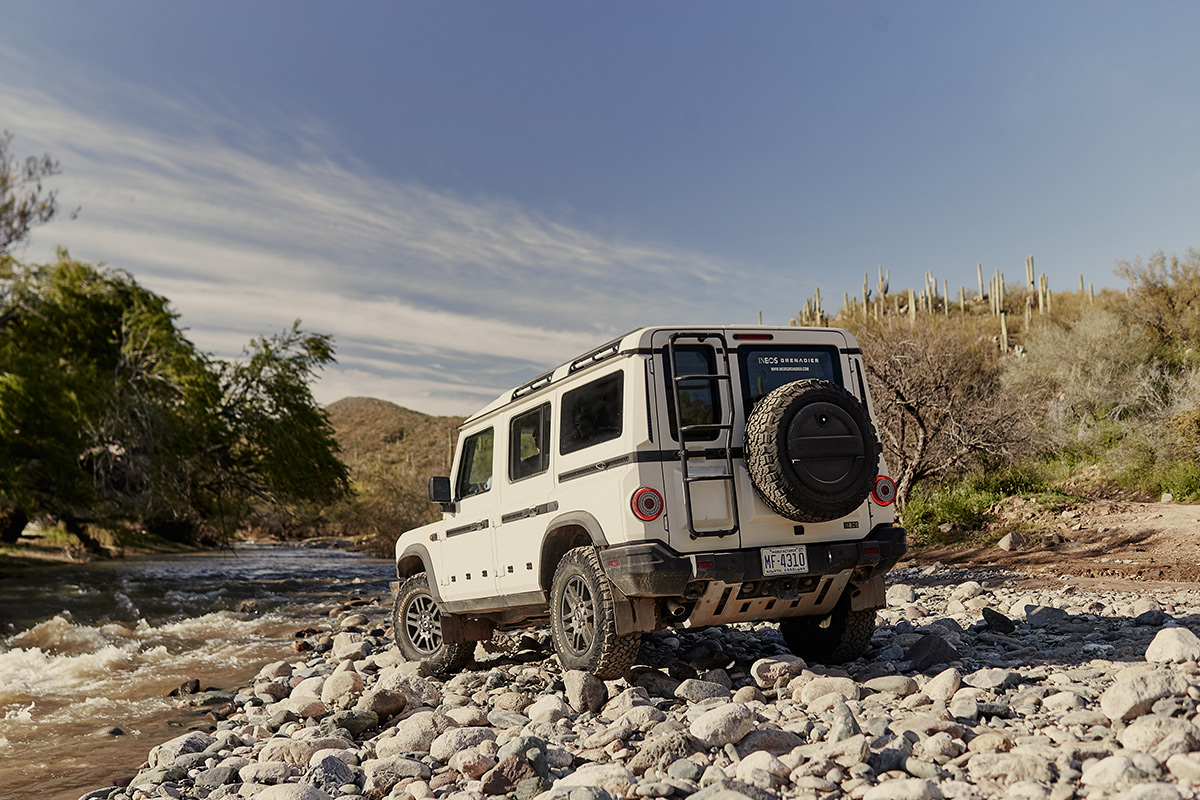 HIGH-SPEC BELSTAFF EDITIONS: FOR EVERY ADVENTURE
In addition to the base Grenadier, INEOS also offers two preconfigured trim levels that reflect Belstaff's and INEOS Automotive's philosophy for producing authentic, uncompromising products that are engineered to last. Creating premium outerwear since 1924, Belstaff is known for its iconic waxed cotton jackets and its pioneering and progressive spirit.
The Grenadier Trialmaster and Fieldmaster Editions have both been curated with specific purposes in mind and are built to take on the outdoors.
The Trialmaster Edition has been specified with extreme off-roading in mind. It's named after the iconic Belstaff Trialmaster Jacket, which was created in 1948 at the request of professional Trials biker and Irishman, Sammy Miller, and was designed to cope with the grueling conditions of the Scottish Six Days Trial.
The Grenadier Trialmaster Edition has an entirely distinct personality thanks in part to the additional Rough Pack, which adds electronically activated front and rear differential locks and the BFGoodrich All-Terrain T/A KO2 tires. With functionality and versatility as the top priority, the Grenadier Trialmaster Edition also benefits from a suite of additional practical kit, including a raised air intake, exterior utility belts, and an auxiliary battery. This is the Grenadier for customers that are passionate about ambitious off-roading and tackling the toughest terrain on the most extreme expeditions.
The Grenadier Fieldmaster Edition is named after the iconic Belstaff Fieldmaster Jacket, designed for life in the outdoors. It's for those with an adventure lifestyle who will use their vehicle to get them and their kit to wherever they want to go. It comes with a collection of comfort and convenience features that makes the Grenadier even easier to use in every situation. Highlights include Safari Windows, leather upholstery offered in two colorways, carpet floor mats and heated front seats. Whether towing a horsebox, hauling kayaks to the river, or going wild camping, the Grenadier Fieldmaster Edition makes outdoor adventures even more accessible.
CUSTOMIZATION FOR ALL
All versions of the Grenadier are uncompromising, highly capable 4X4 vehicles. Even the standard Station Wagon model offers everything most users will need: peerless off-roading capability, refined on-road drivability, and a functional, modern, comfortable interior. But every customer is unique, so every Grenadier can be configured to suit the specific role they will play for their owner.
From launch, INEOS will offer a wide range of factory-fit options and an extensive choice of accessories. An open-source approach means customers can affix existing kit, and pre-wired electrical access points on the Trialmaster Edition mean fitting lights and other powered accessories is straightforward.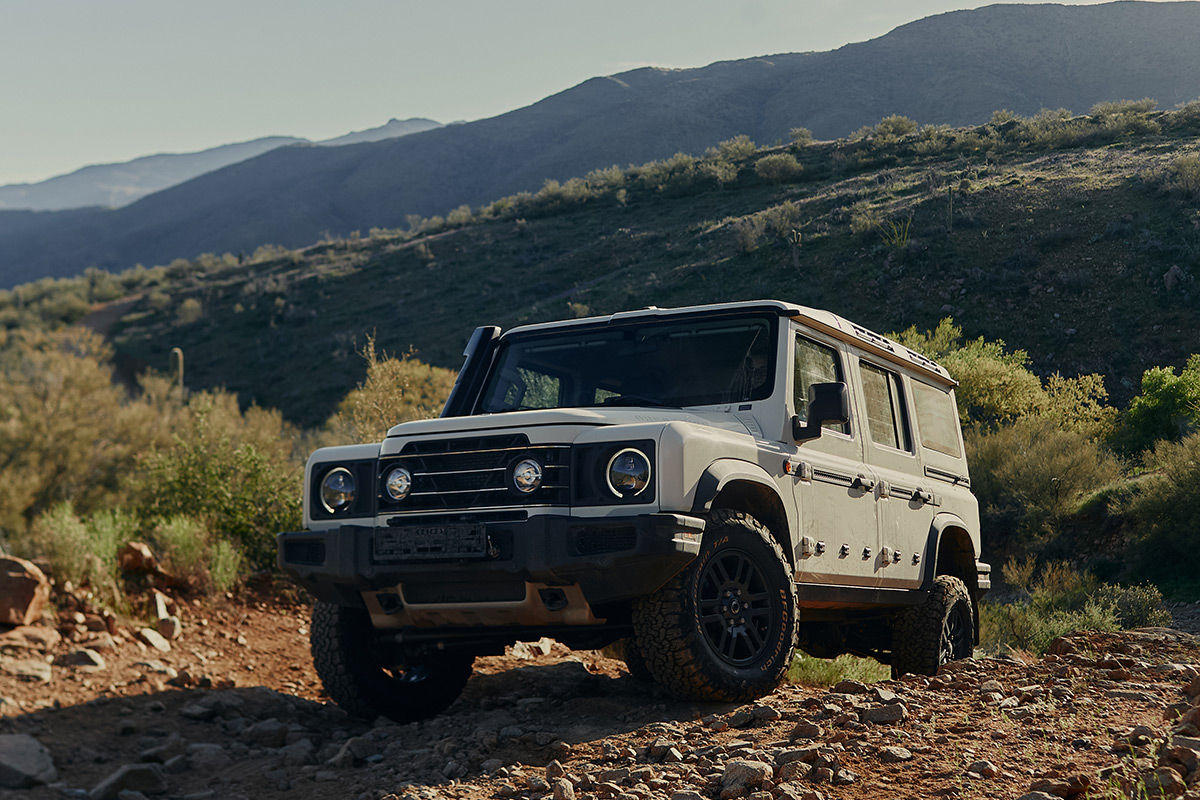 SIMPLIFIED PRE-ORDERING PROCESS
Pre-ordering and an enhanced online configurator go live on May 31st. Anyone may place a pre-order for the Grenadier, but the thousands of reservation holders in the US and Canada have priority to secure their build slot. Orders will be built at the state-of-the-art INEOS Automotive production facility in Hambach, France.
TOTAL SUPPORT FOR OWNERS
By removing unnecessary complexity, minimizing superfluous electronic aids and providing accessible information, there's less to go wrong and if it does, it's easy to fix. From the full box-section ladder frame to the corrosion-resistant and galvanized body, every component on the Grenadier is engineered for strength and built to last. INEOS has taken the best possible engine, gearbox, axle and transfer case combination for the Grenadier and specifically tuned them to accomplish the task at hand.
SERVICE, PARTS AND MANUALS
Once they've taken delivery of their Grenadier, customers will have the reassurance of comprehensive aftersales support from INEOS. Retailers will be the backbone of the service network, providing maintenance, repair and parts. Additional geographic coverage will be provided by remote service partners that have been hand-picked by INEOS. Roadside assistance will also be included as standard with every Grenadier.
INEOS Automotive recommends a regular 12-month servicing interval for the Grenadier.
For owners who want to carry out work on their Grenadier themselves, INEOS will provide online access to 3D interactive manuals with support from the technical team at INEOS Automotive HQ just a call or a click away. The vehicle has been deliberately designed and engineered to be easy to work on inside and out.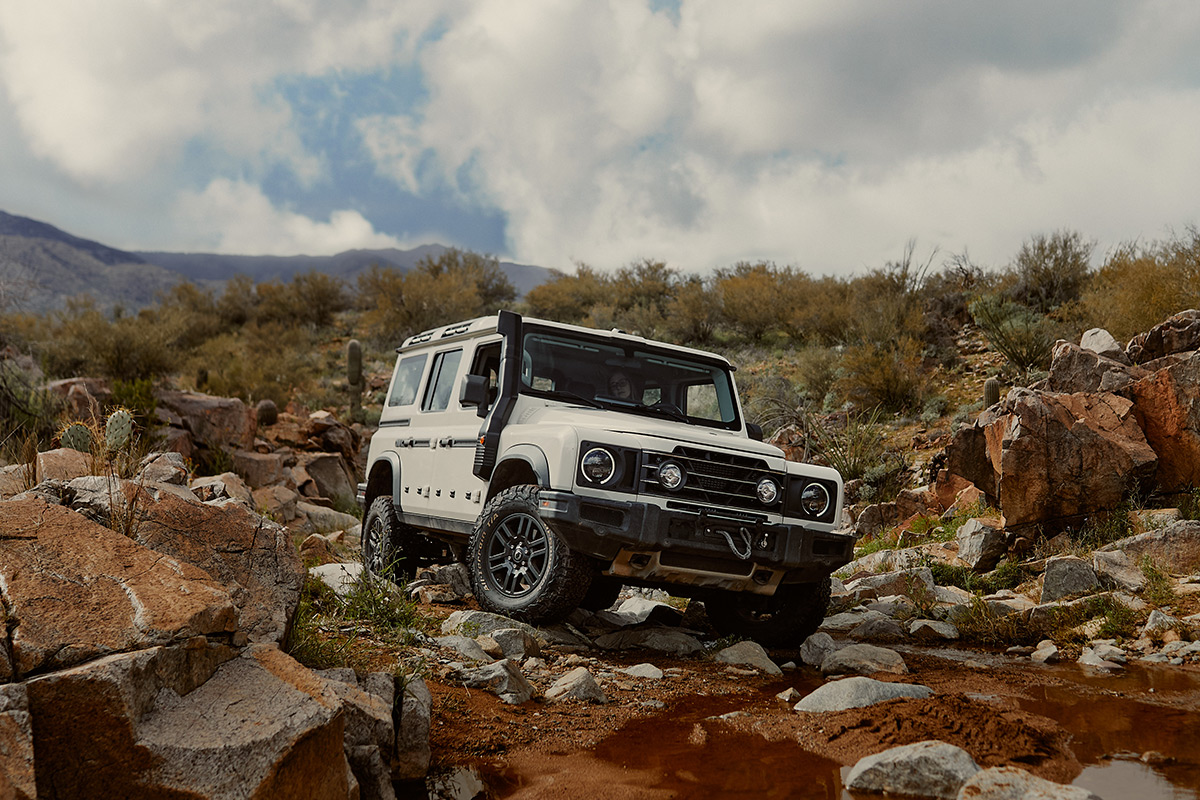 WARRANTY
After 1.1 million miles of testing and development, INEOS is confident in the Grenadier's durability and reliability. So it provides the peace-of-mind of a five-year, 60,000-mile comprehensive warranty. In addition, the Grenadier will come with a three-year paint warranty, a three-year warranty for accessories, and the ladder-frame chassis and body components have a 12-year anti-perforation warranty.
CUSTOMER SERVICE FOR EVERY STEP
INEOS Automotive has opened its North America-based customer contact center to support those just beginning to learn about the Grenadier as well as those who need help as they finalize their order. Customers can get in touch by phone from 8:00am-8:00pm EST, Mon-Sat at 833-494-4748, or via the web at https://ineosgrenadier.com/en/us/contact-us.
Deliveries of the INEOS Grenadier will begin by the end of the year.
What do think of the all-new INEOS Grenadier 4×4?