2022 Subaru Forester Wilderness Is Ready To Get Down And Dirty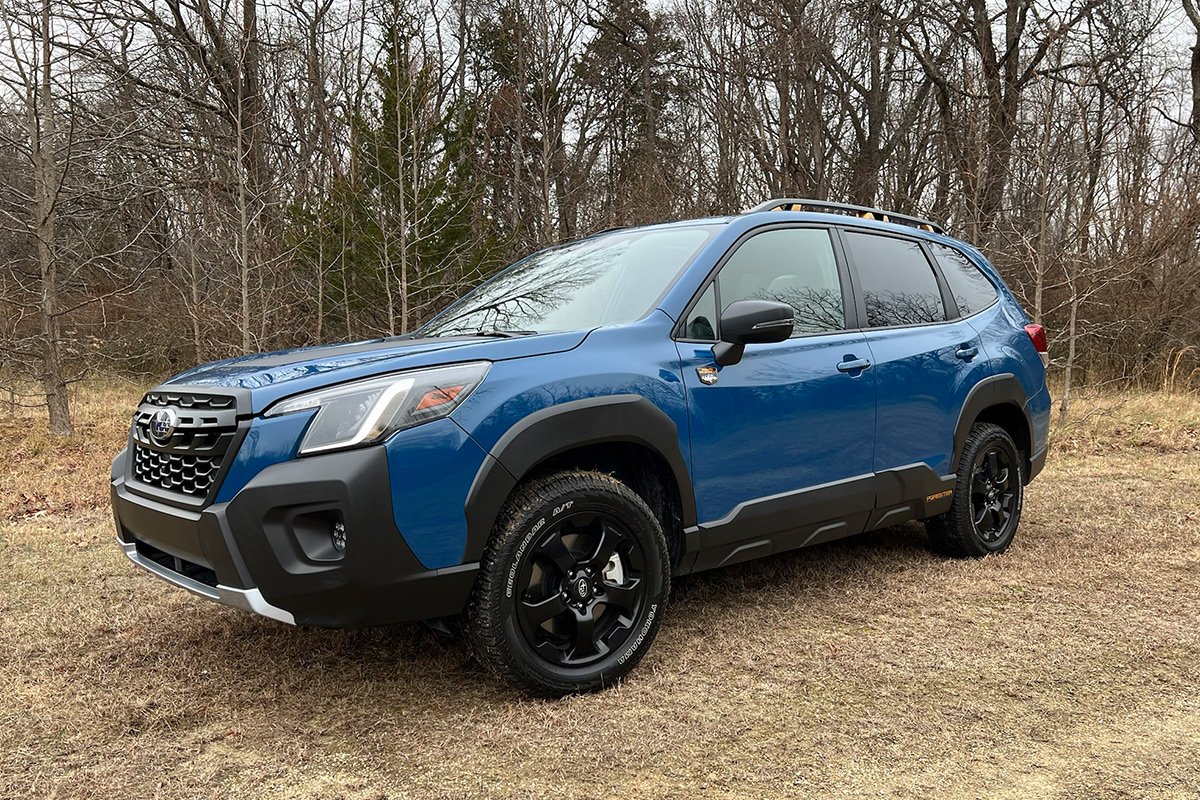 While most SUV owners rarely take their vehicles off-road (unless you call parking in the grass at their kid's soccer game off-roading), Subaru owners are a different breed entirely. They're all about exploring the great outdoors, whether they're camping, hiking, kayaking, or actually off-roading their vehicles.
Furthermore, many owners are purchasing aftermarket lift kits, protective body cladding, skid plates and other goodies to make their Subarus even more off-road capable. To which Subaru said, why not offer up an even more capable variant for those die-hard customers, backed by a factory warranty? And that's exactly what they did.
Enter the 2022 Subaru Forester Wilderness, a new rugged trim level that combines Subaru's renowned Symmetrical All-Wheel Drive with a specially revised drivetrain, standard X-MODE, elevated ground clearance, and exclusive wheels with all-terrain tires, along with unique and functional exterior and interior appointments to stand out from the crowd.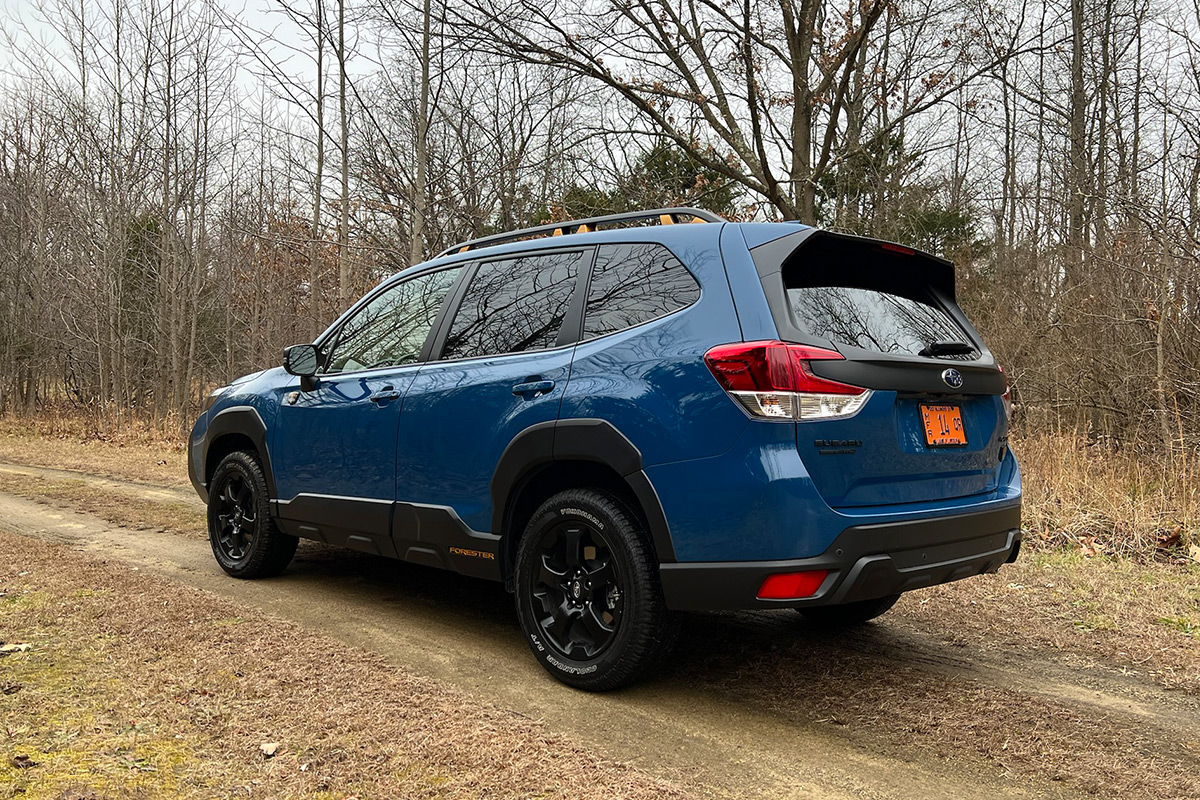 Thanks to longer coil springs and shock absorbers, the Subaru Forester Wilderness enjoys 9.2-inches of ground clearance (+0.5 in.). This combined with revised front and rear bumpers help the Wilderness' approach angle climb to 23.5° (+3.5°), departure angle ascends to 25.4° (+0.8°), and ramp breakover angle increase to 21.0° (+1.4°). It might not sound like much on paper, but out on the trails, those improvements are pretty major.
But it's not just about a raised suspension. The 2022 Forester Wilderness comes equipped with Yokohama GEOLANDAR all-terrain tires mounted on exclusive 17-inch matte black wheels for increased traction on muddy or gravel roads, and an upgraded version of Subaru's X-Mode off-road control system that shifts torque where it's needed, with Snow/Dirt and Deep Snow/Mud settings that work at up to 25 mph.
Climbing up a really steep hill and can't see anything but blue sky ahead of you? A front view monitor with 180° viewing angle lets you see what's up ahead. There's also an integrated skid plate on the new front bumper, just in case you misjudge things out there. You tend to see stuff like this on real off-roading vehicles, so it's pretty cool that they gave us these features.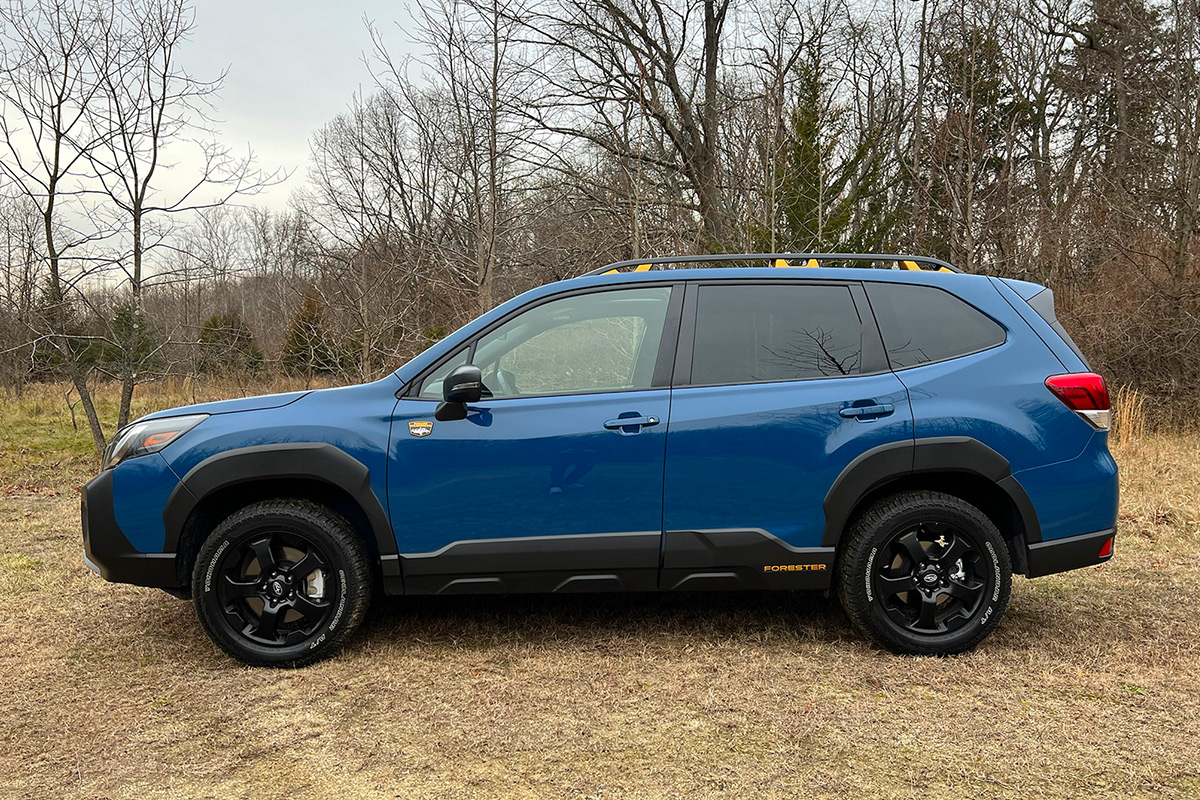 On the aesthetics front, the Forester Wilderness adds exclusive styling with an all-new front fascia with bold hexagonal front grille, larger wheel arch cladding, front skid plate, unique hexagonal LED fog lights and an anti-glare hood decal in matte-black finish. It's also offered in some pretty bold colors like this awesome Geyser Blue, with some contrasting copper accents that really pop. And some chunky "Subaru Wilderness" badges for good measure.
Step inside, and the biggest differences between the Wilderness and the Forester Premium are the fact that the seats are upholstered in water-resistant StarTex fabric, and all-weather floor mats and an all-weather cargo liner are included as well. That way, if you track in a bunch of water or mud after a day of adventuring, it's very easy to clean up. And of course, there's more copper accents and stitching carried over from the outside.
The Forester Wilderness is based on the Forester Premium, and as such it's already pretty well loaded. There's but a single option package offered, which includes a SUBARU STARLINK 8.0-inch Multimedia Navigation system, a 576-watt, 9-speaker Harman Kardon premium sound system, and a power rear gate. This package will set you back $1,850.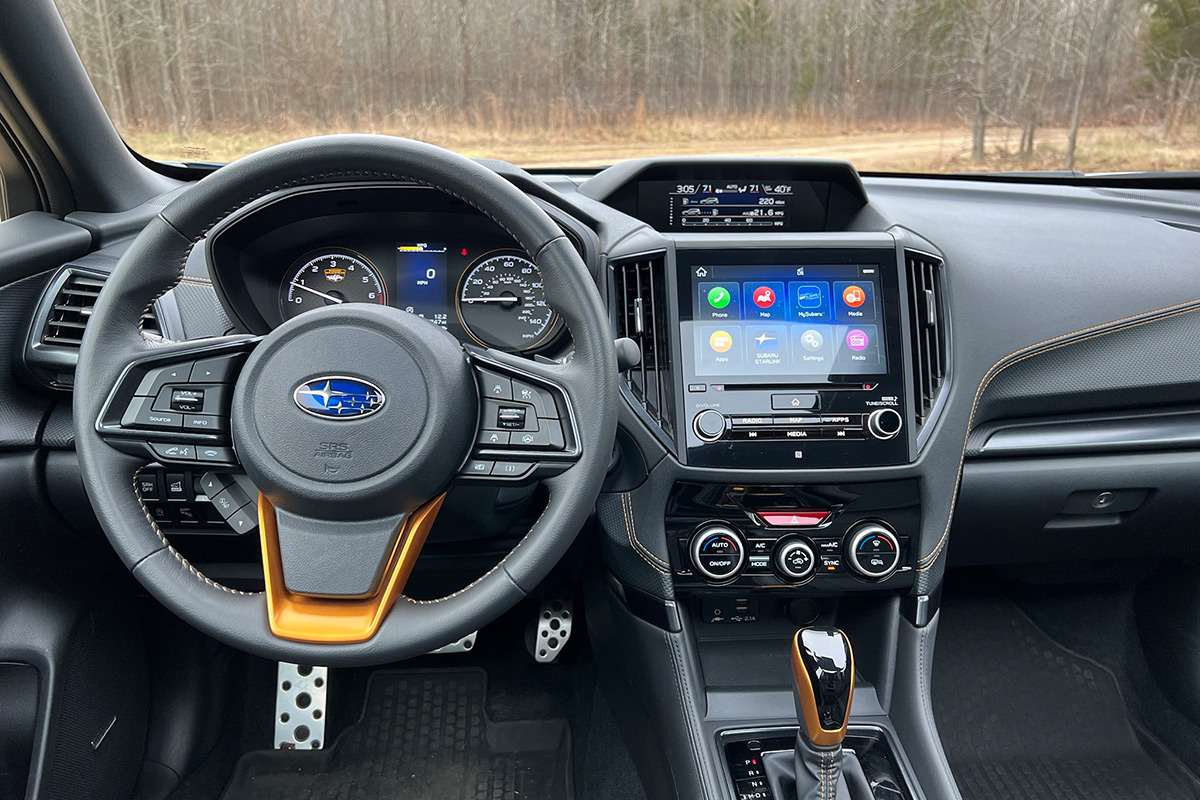 On the road, the 2022 Subaru Forester Wilderness drives pretty much like a regular Forester when it comes to acceleration and handling, which is decidedly average. Under the hood is a naturally aspirated 2.5-liter flat-four that makes 182 horsepower and 176 lb-ft of torque, and in the Wilderness it's paired with a different CVT with a higher final drive ratio (4.11:1 vs. 3.70:1), a wider gear range and a different variator pulley.
The transmission changes were made to put more torque down low, which is useful when on the trails. This also had the nice side effect of doubling the Forester's towing capacity from 1,500 pounds to 3,000 pounds. Sadly, this doesn't make for a faster car on regular roads, with the car leisurely accelerating to cruising speeds, and making a lot of noise in the process. For me, this was my biggest complaint about the car, as I felt that it was just really slow.
Due to the higher final drive ratios, AT tires and raised ride height, fuel economy takes a bit of a hit as well, coming in at 25 mpg city / 28 highway / 26 combined. That's down from 26/33/29 for the rest of the Forester lineup.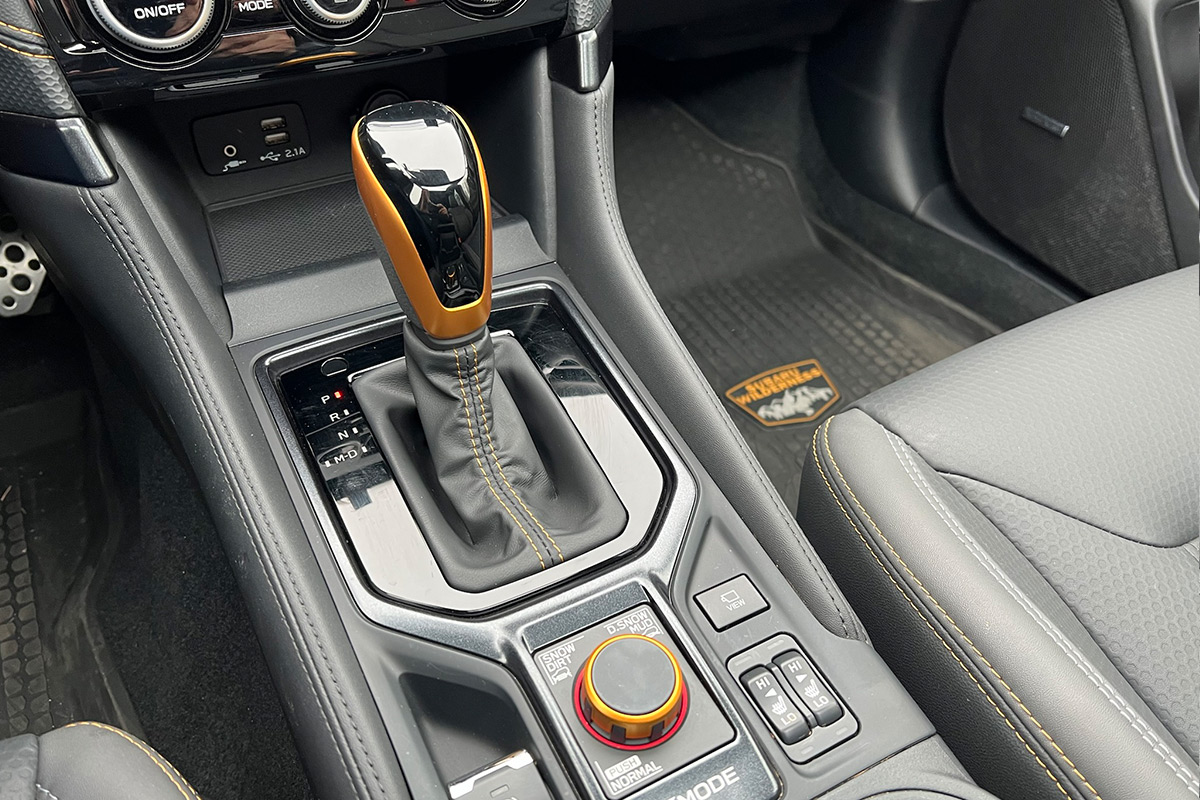 Sadly, I didn't get the chance to hit the trails and really test out the new Forester Wilderness' off-road prowess for myself. But having talked to a number of my colleagues who were on the launch event for this vehicle and spent the day putting it through its paces, they assured me that this car is surprisingly capable, with Subaru clearly doing their homework.
Overall, the 2022 Subaru Forester Wilderness is an interesting addition to the Forester lineup, and it's sure to resonate with those weekend adventurers out there that are looking for some extra capability on the roads and trails less traveled. That said, it faces some stiff competition from the Ford Bronco Sport Badlands and Jeep Cherokee Trailhawk, each with their own set of pros and cons, so it should be interesting to see how the Forester Wilderness fares.
The 2022 Subaru Forester Wilderness has a starting price of $32,820, while our loaded tester clocked in at $36,015. Click here to learn more about the Forester Wilderness and the rest of the Forester lineup.