Limited Edition 2020 Alfa Romeo 4C Spider Italia Unveiled At Chicago Auto Show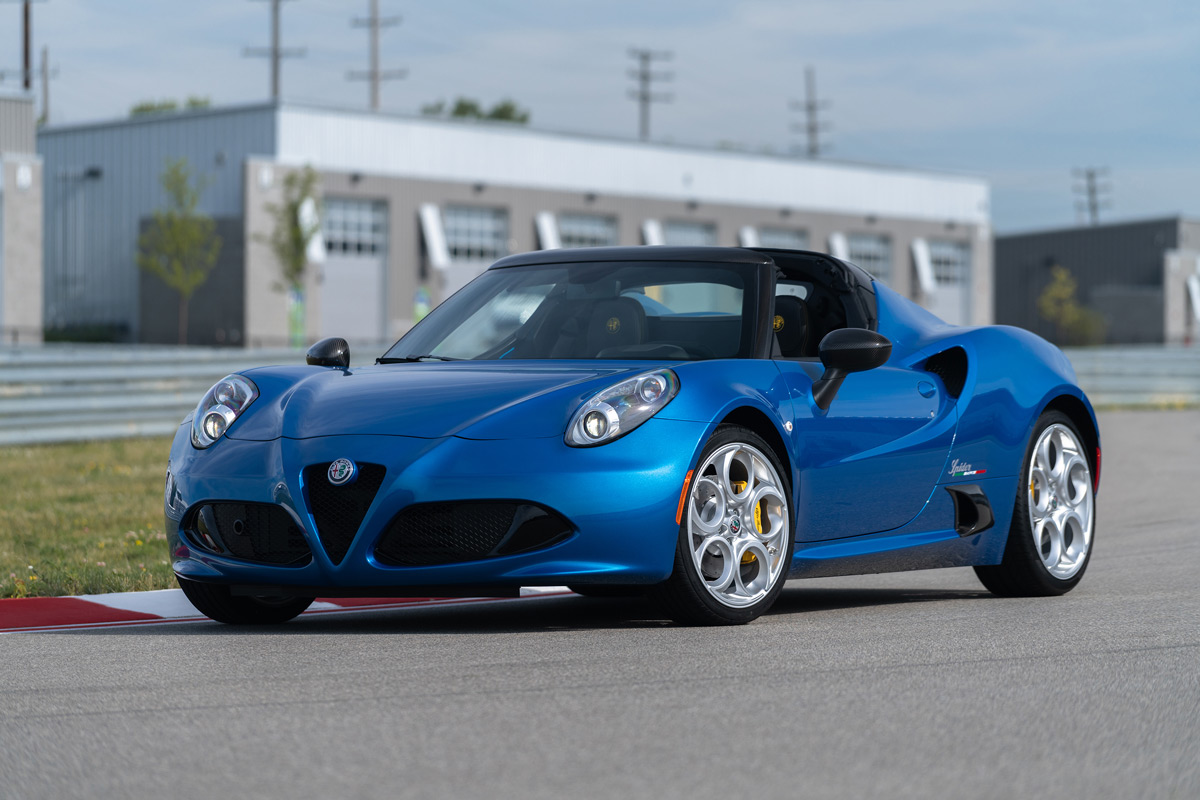 This limited-edition 2020 Alfa Romeo 4C Spider Italia was unveiled today at the Chicago Auto Show, and if you want to get your hands on one, you had better hurry, as they are only building 15 vehicles, for an additional $5,000 above the 4C Spider's MSRP.
So what exactly do you get for that extra $5,000, besides the exclusivity factor? The limited-edition Alfa Romeo 4C Spider Italia's special standard features include:
Exclusive Misano Blue Metallic exterior color (not available on any other 4C variant)
Piano black front air intake and rear diffuser
Unique livery with dedicated "4C Spider Italia" graphics
Aluminum dashboard insert with "4C Spider Italia" logo
Progressively numbered plate on the center console
Yeah, basically you're paying for a custom paint job, some extra graphics, and bragging rights. Honestly, I'm not sure how well this car will go over, seeing as how the regular 4C isn't exactly flying off of dealers lots.
And that's really too bad, because these cars are an absolute BLAST to drive, with seating for two, panoramic views and a soundtrack like nothing else. But at $70K, there are a lot of other fun cars out there to choose from.
That said, if you are interested in learning more or reserving one of these limited-edition vehicles, you can contact sales@alfaromeo.com.