The 2019 Alfa Romeo Giulia Ti Lusso AWD Is A World-Class Sports Sedan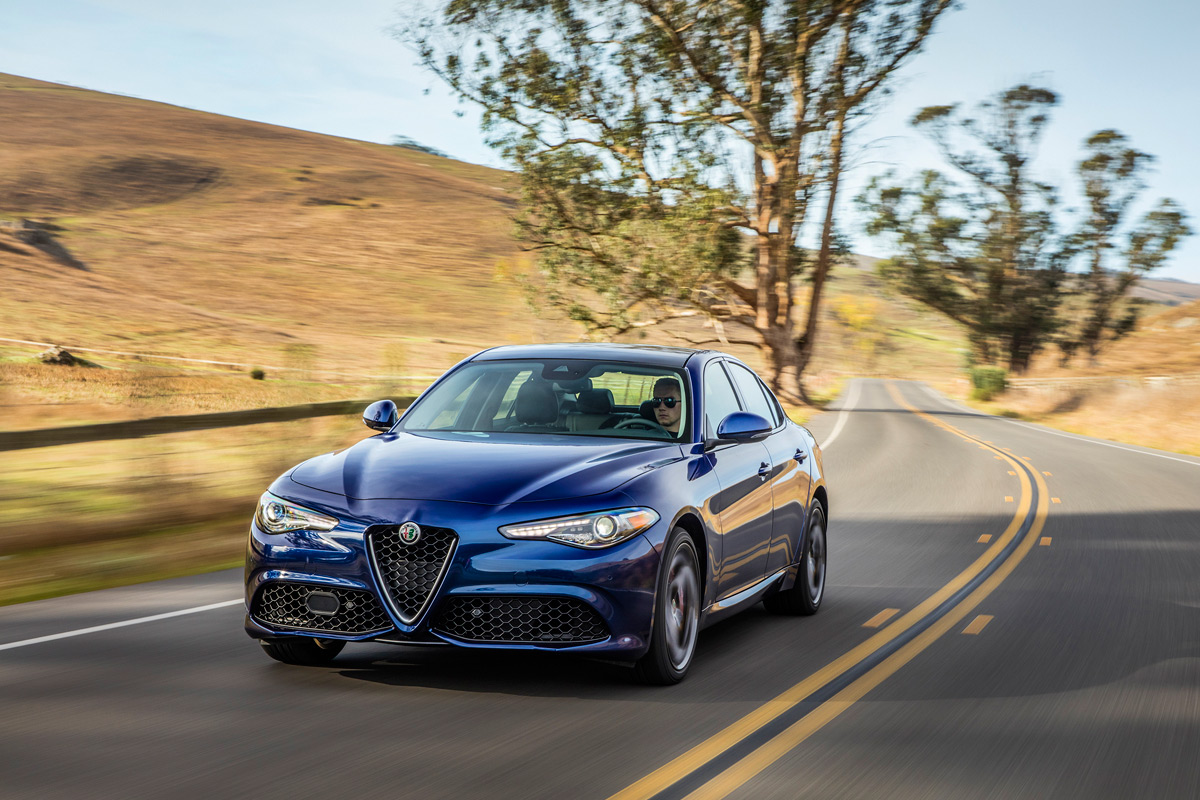 When Alfa Romeo announced plans to return to the United States after a nearly 20 year hiatus, I was cautiously optimistic. Having previous owned an '87 Alfa Romeo Spider Quadrifolgio had left a bad taste in my mouth. Sure, the car was gorgeous.. but reliability wasn't its strong suit.
Had the Italians learned from their mistakes this time around? Early signs pointed to no, with reviewers experiencing a slew of problems early on. But one could chalk that up to new model bugs. Now that the Giulia had been on the market for two years, I decided to test it out.
Visually, the 2019 Alfa Romeo Giulia Ti AWD is a stunner, standing out from a sea of BMWs and Audis with its unique, sleek style. While most won't bat an eye at a 3 Series, as they're a dime a dozen in my town, the Giulia definitely makes people take notice.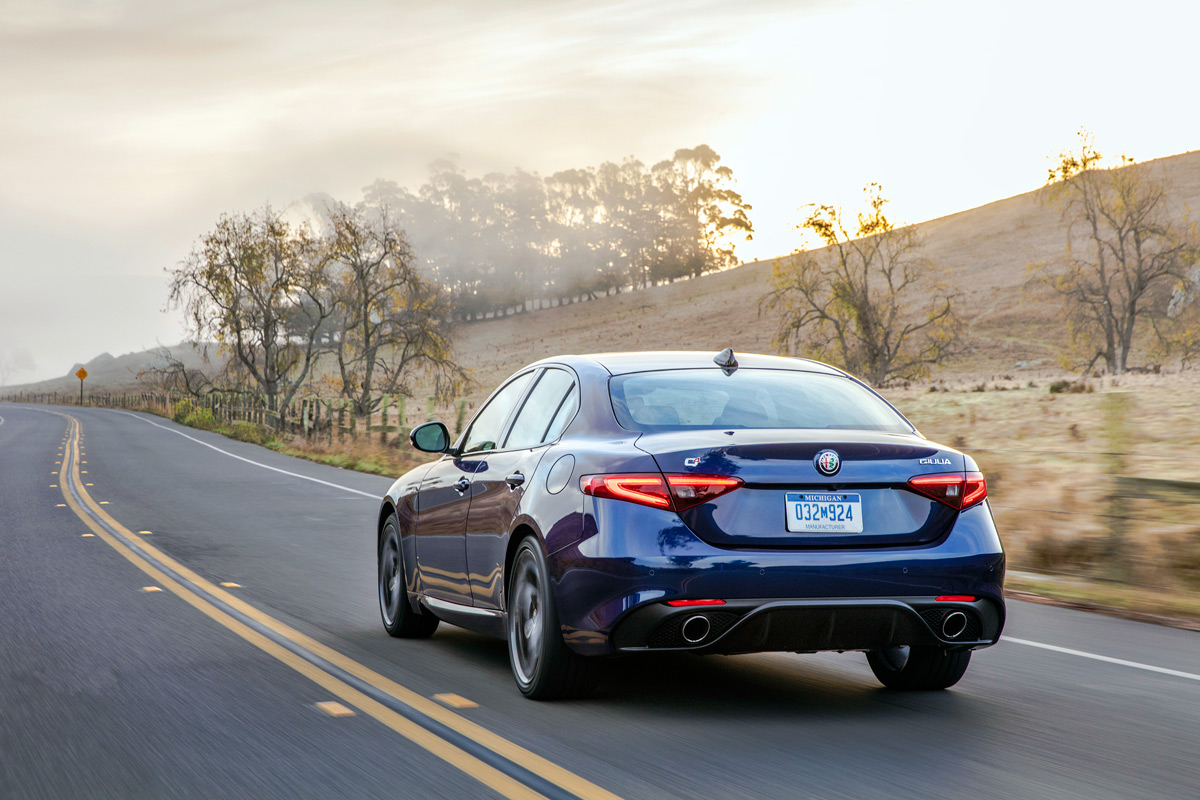 Our 2019 Alfa Romeo Giulia Ti AWD proved to be very capable in the performance department, with a 2.0-liter intercooled, turbocharged four-cylinder engine that puts out 280 horsepower and 306 lb-ft of torque, with power being delivered to all four wheels courtesy of an 8-speed automatic transmission. 0-60 happens in a scant 5.1 seconds, with a top speed of 149 mph.
While it doesn't deliver the head-snapping performance of the 505HP Quadrifoglio model, it's plenty quick in it's own right, with a fat torque curve that ensures you're always in the power band. It honestly feels much faster behind the wheel than what its numbers suggest, and its easy to reach into the triple digits if you're not careful.
But straight-line performance is only half of the story. Where the Giulia really shines is in the handling department. During our drive, we came upon a 15-20 mile stretch of twisty and tight mountain roads, and the car attacked the corners with gusto, making short work of them with nary a squeal from the tires. About halfway through, I realized I was still in "Natural" mode, and switched it to "Dynamic" mode, which just dialed up the excitement even more.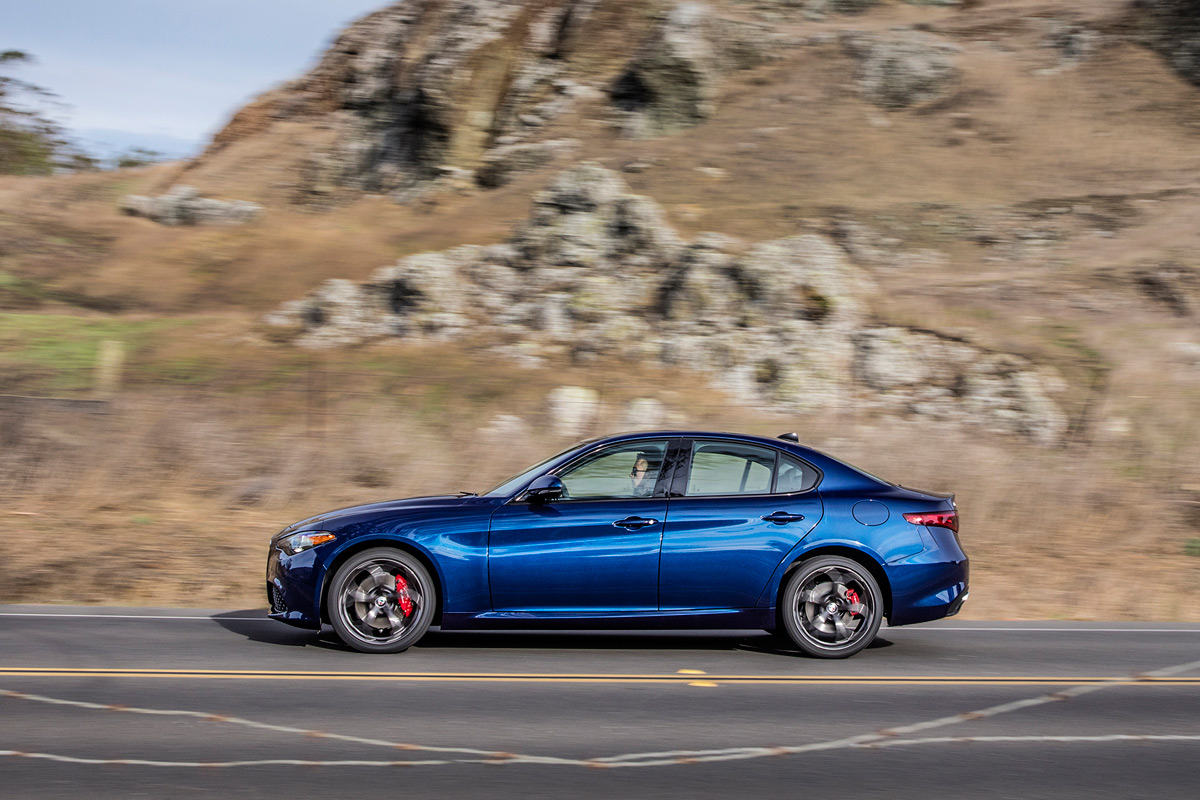 Its hard to believe just how great the Giulia's road handling is. Steering is precise, there's near-perfect 50/50 weight distribution, and with the optional Q4 AWD system (which our car had), up to 60% of the engine's torque can be delivered to the front axle. Put it all together, and you have got one heck of a sports sedan, one that's ready to take on the German competitors.
The 2019 Alfa Romeo Giulia knocked it out of the park in the styling department, with the car radiating Italian style. It's a beautiful car to look at, no matter the angle. For an extra dose of attitude, you can option your car with the Nero Edizione or Ti Sport Carbon packages, which offer blacked out or carbon accents. In my opinion, it's money well spent.
On the inside, our Giulia Ti featured standard leather seating, 12-way power and heated front seats, heated steering wheel (a blessing on those chilly mornings), an 8.8-inch infotainment system, a Harmon Kardon premium audio system, dual zone automatic climate control, and all of the other bells and whistles that you would expect to find in a luxury sports sedan.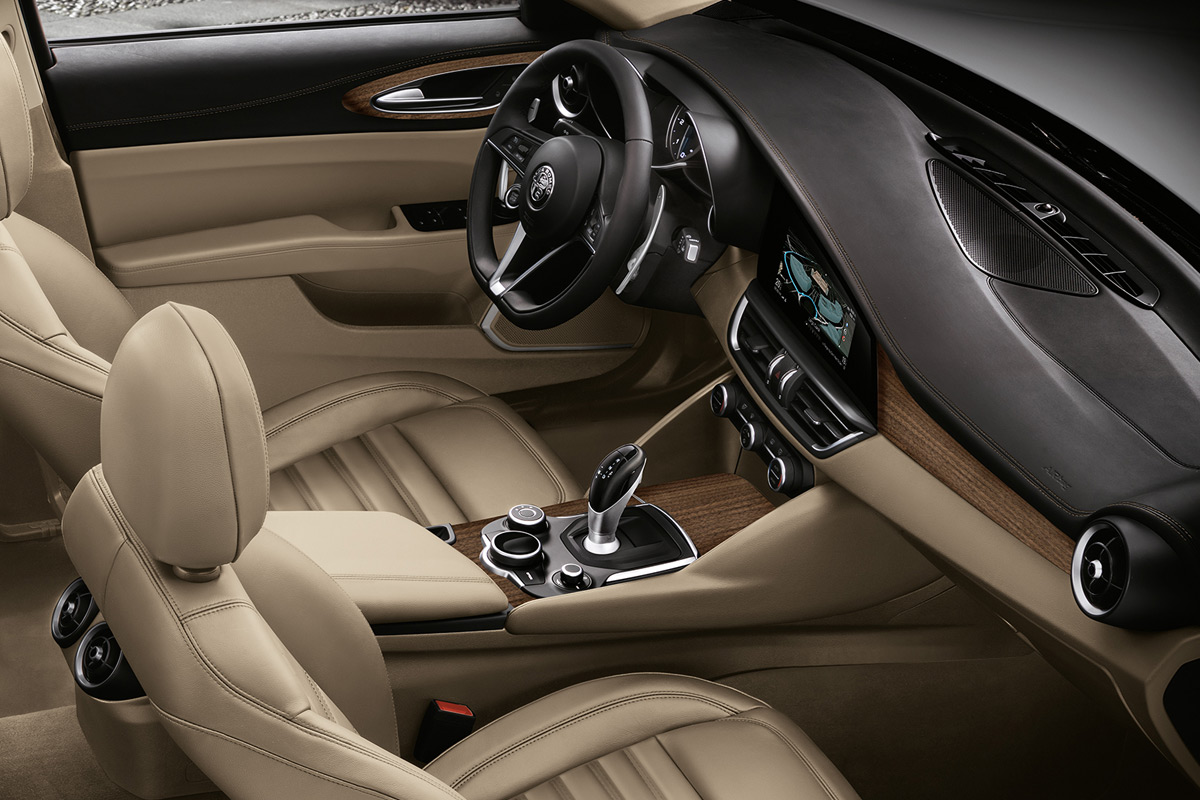 Sadly, the infotainment system is absolutely maddening, with a cumbersome UI and a rotary controller to navigate it. With the screen so close to the driver, why not a touch screen?! FCA has Uconnect in most of their cars, and it's super easy to use. They really should have used it here as well. Sometimes less is more.
In addition, some of the driver assistance features that our car came optioned with were a bit temperamental, working only 80% of the time. In one case, I was backing out of a parking spot didn't see the car behind me. Luckily I heard his horn, as my car didn't make a peep. But other times, it would beep when it saw a curb in front of me, even when I was going in reverse. And connecting to Bluetooth audio would take a solid 45-60 seconds each time I started the car.
But hey, it's Italian, they're known to have their quirks. In the end, this didn't stop us from our love affair with the Giulia. It's probably one of the best kept secrets on the market, and if you are shopping for a fun-to-drive sports sedan that stands out from the crowd, I suggest visiting your local Alfa Romeo dealership and taking one out for a spin.
2019 Alfa Romeo Giulia Ti Lusso AWD:
Base Price: $45,245
As-Tested Price: $55,290
For more information: https://www.alfaromeousa.com/giulia