2016 Subaru WRX – Look Beyond The Sedan Build And Love It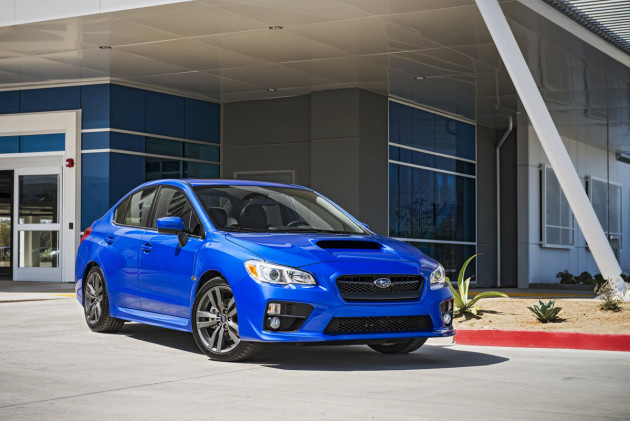 The 2016 Subaru WRX is the latest in a line of new, but already legendary sports cars. Just the name, World Rallycross (WRX), says it all for this car. An all-new redesign for the 2015 model year had many enthusiasts unhappy though, as the five-door station wagon-style build of the previous generation gave way to a sedan-only styling. If you look beyond this change, however, you'll see that the WRX is still a rally car to love.
We spent a week with the 2015 Subaru WRX STi model last year and had a great time in the beastly little dirt thrower. Now, we've driven the more "everyman" 2016 WRX and can say that we still love this car. Losing the hatchback meant some of the versatility is gone, but gained is a larger cabin, better chassis, and a much more upscale build than the car had before. At its heart, the Subaru WRX has always been a sports car that can double as a daily driver without much complaint and it's still that. Only it's better at it.
The stiff, sport-tuned ride of this version of the Impreza sedan is still there, but now a nicer interior experience means better everyday comfort and fewer "don't grab that, it might break!" assumptions. The interior of the 2016 WRX gets a huge boost in quality from the previous generations, yet it's still simple and straight-forward like it's always been. Sure, when compared to others in the segment, maybe the WRX still isn't as "premium" as expected, even if that's in the sub-trim's name.. But when you buy this car, you aren't buying the interior. You're buying the powertrain and chassis. We will say, though, that you're getting more with the interior than you did before.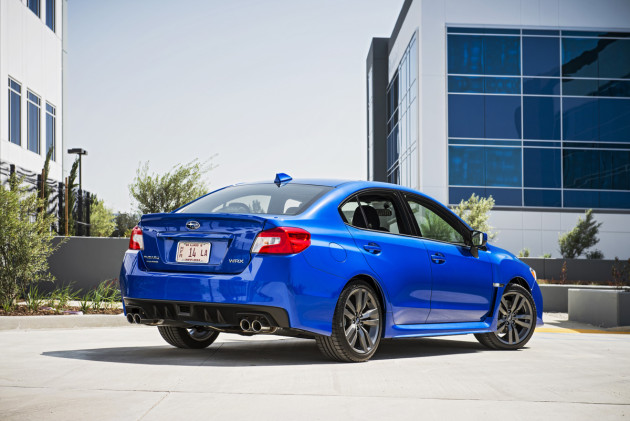 We liked the added shoulder room, better knee room, and upgraded materials quality. Seating is still firm, but comfortable, and the back seat is still kid-friendly and adult "when you have to" – which is true of any car in this segment. The trunk is generous too. We especially liked the upgraded driver's seat, better steering wheel, and much better visibility for the driver thanks to new pillar designs.
As we said, though, with the 2016 Subaru WRX, it's all about the goods under the hood. The new chassis is 40% firmer than it was before and a retuned suspension means much better handling. It was already great before, but add in the updated torque vectoring in the all-wheel drive system, and you have a car that can out-corner almost anything you name.
The engine is also new. It's a turbocharged 2.0-liter BOXER four that outputs 268 horsepower (5,600 rpm) and 258 pound-feet of torque (2,000-5,200 rpm). A new continuously variable transmission (CVT) is available for the WRX as well, but most of us are gonna want the six-speed manual. That's how we drove it and it's a great setup, though we noted a very stiff clutch in this car. Our average 0-60 mph times with this getup were 5.7 seconds. Professionals on a track should be able to get much closer to 5. If you're nice, though, you can still eke out 24 mpg combined (per the EPA) when you're using the WRX as a daily driver. We got pretty close to that. Once. Most of the time we couldn't help but hoon and rally. It is what it is. By the way, the CVT option drops fuel economy by 3 points, so the only reason to get it is convenience.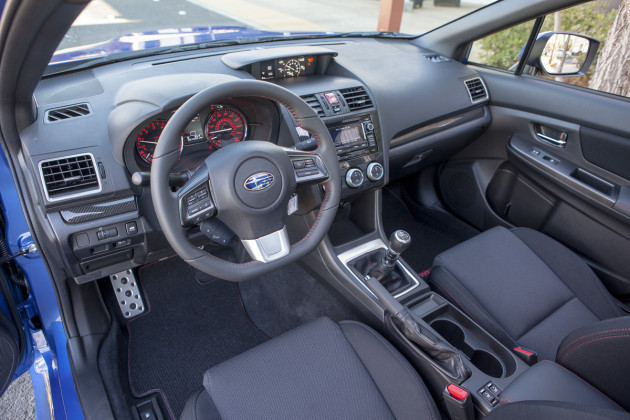 For the money, it's hard to find complaint about the 2016 Subaru WRX. The STi model is great for any who want the 2.5L with turbocharging and some added differential control, but for those who want a fun rally car that's more everyday, the WRX is the way to go.
Our Premium model was well-enough outfitted to keep us happy and rang in at just under $33,000 delivered. We recommend the $2,100 Harman/Kardon upgrade if you can afford it. Of course, WRX World Rally Blue is almost mandatory with this car. As is access to a lot of dirt. Use the handbrake liberally.