We Drove The New, More Powerful 2021 Subaru Crosstrek Sport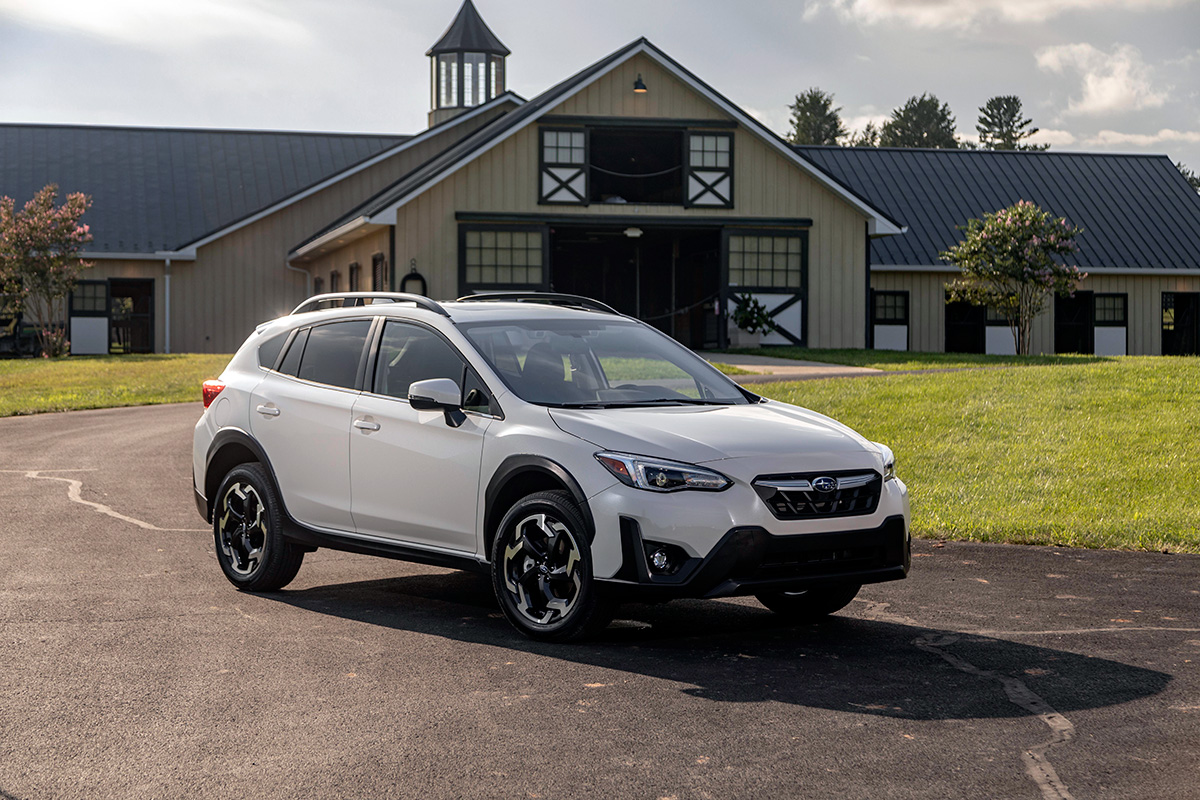 If ever there's been a crossover that's been both over- and underrated, it's probably the Subaru Crosstrek. Subaru's lowest-priced wagon has long been the subject of love and hate in the auto world. Since its introduction in 2013, it's had a unique look that mixes rough-and-ready with road-worthy style that's struck a cord among buyers. Some of those things change for the all-new 2021 Subaru Crosstrek. And only for the better.
The Crosstrek's served as the entry level to the outdoorsy Subaru set (real and imagined), and it has done well bringing new buyers into the company's automotive fold. It's also been, by comparison, the least user friendly and cheapest of the Subaru offerings, gaining mistrust and ire for its failed hybrid option and its penchant for road noise and low ride quality.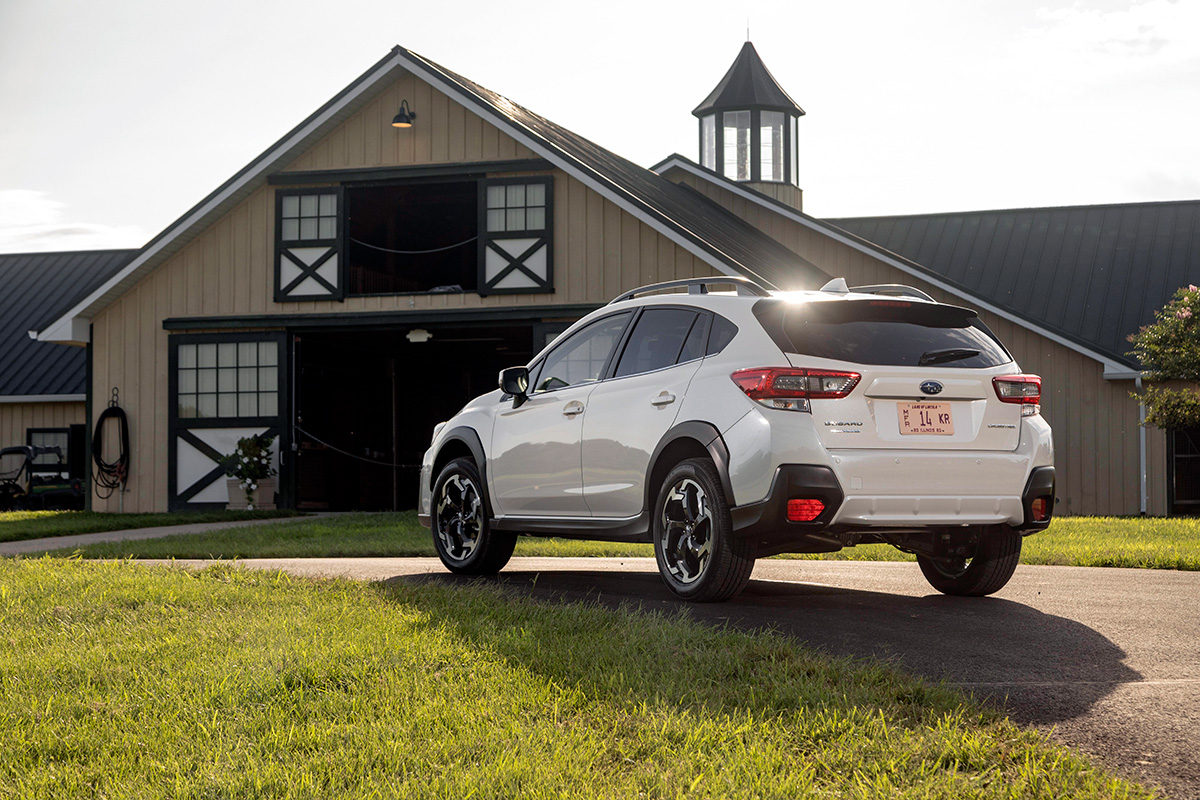 For the 2021 model, though, Subaru addressed several of those down points and kept sights on the higher points. The Crosstrek is still a bit loud on the highway, but no more so than most of its general competition on the market. It's now far less quirky and cheap feeling in its interior as well. But the rough-and-ready and capable-as-heck attributes remain unchanged for the Crosstrek. In short, this new generation for the Crosstrek is nothing but improvements.
The 2021 Subaru Crosstrek has 8.7 inches of ground clearance despite its relatively small size, making it an excellent "get out and do stuff" machine, and it gives the car a more rugged look to boot. Standard symmetrical all-wheel drive comes in handy should you take the Crosstrek off-road, and its new engine option is a big upgrade. 
The Base and Premium trims of the 2021 Crosstrek continue to use the 2.0-liter four-cylinder BOXER engine, which puts out 152 horsepower and 145 lb-ft of torque – pretty apathetic by anyone's standards, especially when coupled to the continuously variable transmission (CVT) that comes with the 2021 Crosstrek.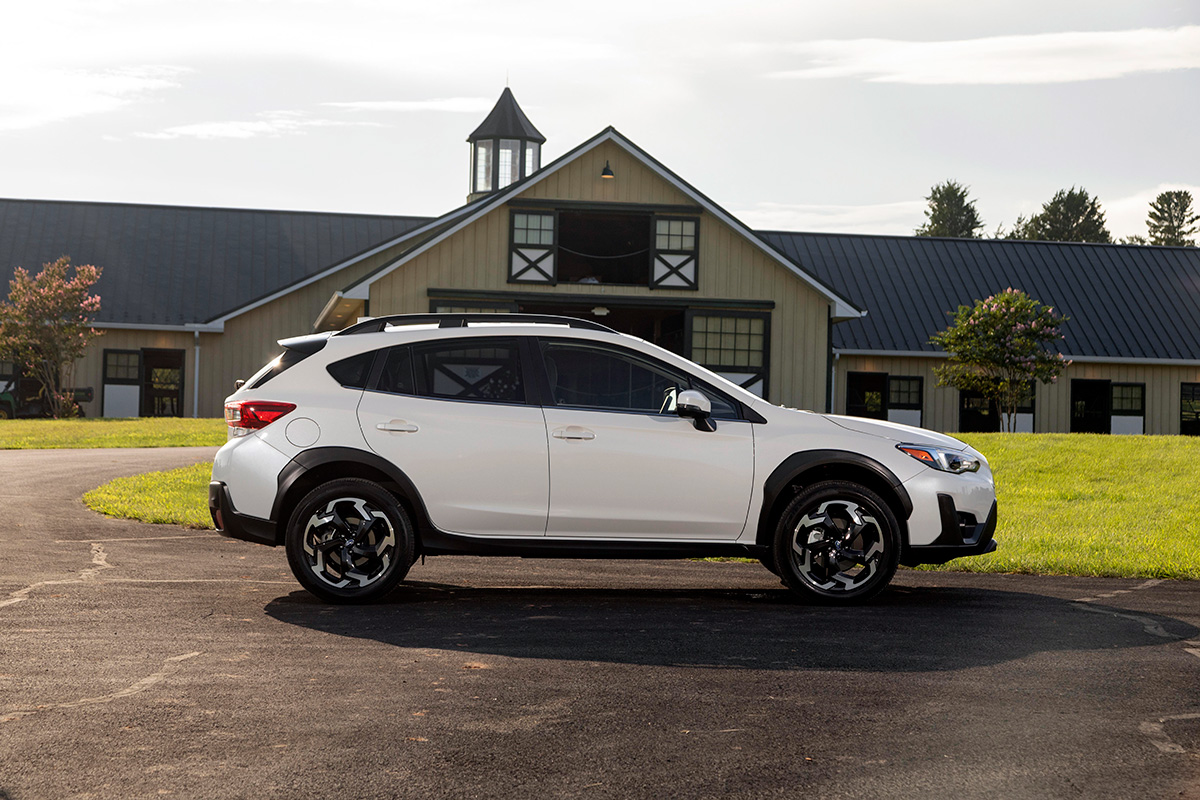 But upgrade to the Sport or Limited trims, and the base engine is replaced with a 2.5-liter four-cylinder BOXER engine that puts out 182 horsepower and 176 lb-ft of torque and is a huge improvement. It's not exactly sporty, but the added 30 ponies are greatly appreciated when it comes time to accelerate past someone on the highway or get out of a fast-paced stop light. The extra horsepower isn't the only reason it's better, the 2.5 just brings a better power curve all around and is fast becoming Subaru's new staple engine.
The new Crosstrek has a lot of standard features to go with its nicely done (but rather plain) interior and excellent versatility in cargo and passenger uses. Subaru's 6.5-inch STARLINK infotainment system comes standard, which includes Apple CarPlay and Android Auto. Other standard features include roof rails, 17-inch wheels, and automatic climate control. The CVT includes Subaru's EyeSight safety system with camera-based collision mitigation and adaptive cruise control with lane keeping assist.
We had the Crosstrek Sport model, which comes with specific wheel arch moldings, Sport-type 17-inch alloy wheels, exclusive StarTex upholstery, yellow stitching throughout, push-button start and keyless entry, and more USB ports (including for the rear seats).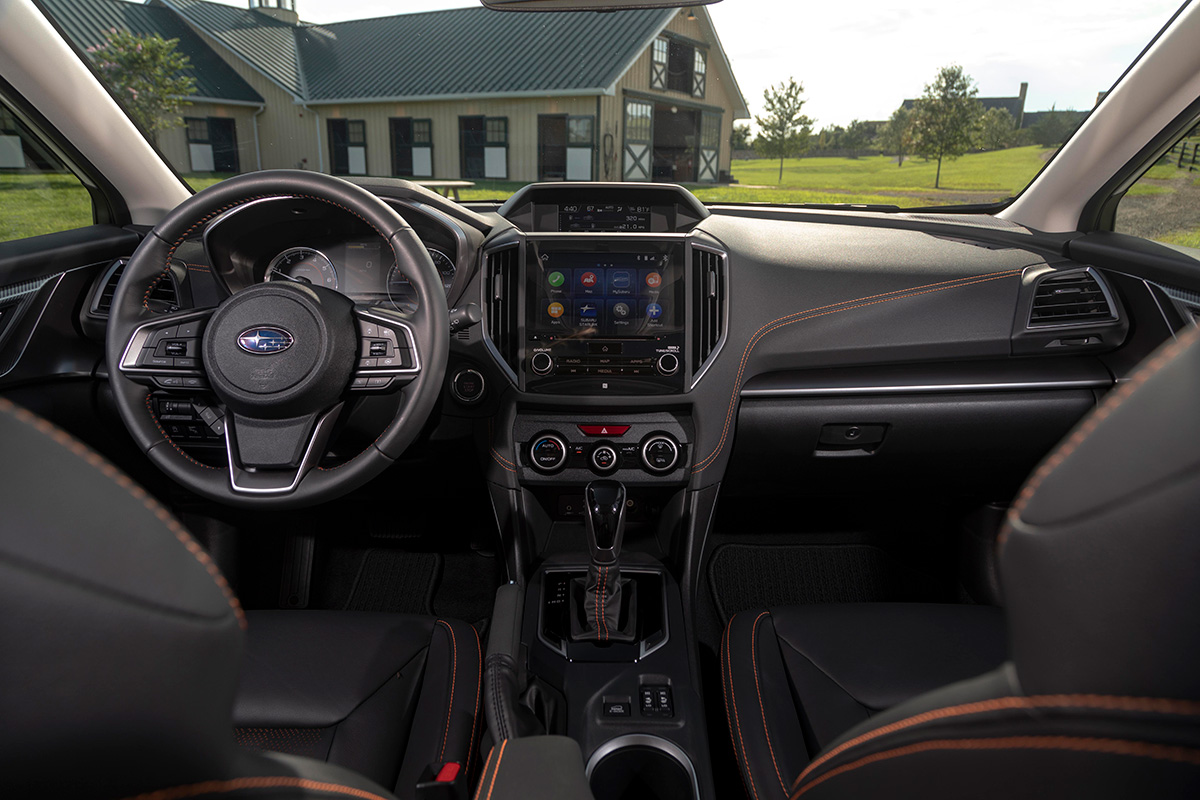 Pricing for the 2021 Subaru Crosstrek starts at $22,245, which is very reasonable given AWD is standard, unlike most competitors who charge extra for AWD. Our Crosstrek Sport model with a bunch of add-ons (moonroof, blind-spot detection, upgraded infotainment, etc) had a sticker price of $29,145 delivered, which still isn't too bad.
The 2021 Subaru Crosstrek, especially in the Sport model with the upgraded 2.5L engine, is a wonderful little car for the money.