Ford Performance Upgrade Kit For Focus ST Bumps Power To 275HP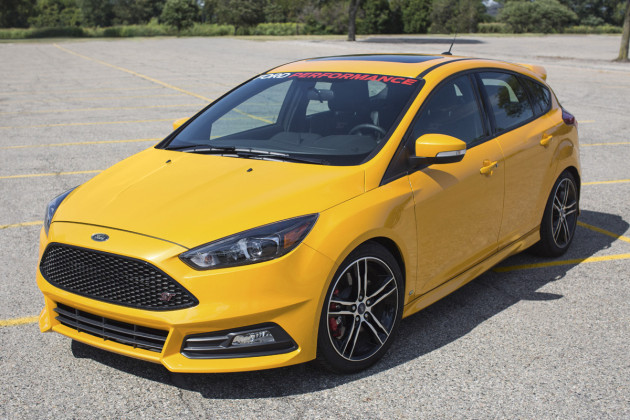 There's no question, the stock Ford Focus ST is no slouch with 252HP and 270lb-ft of torque. But if you pull up next to a WRX, you'll probably get smoked. So what are your options? You can go the aftermarket route and try squeezing more power out of your ST, but you'll void your warranty in the process.
A better option might be Ford Performance's new Mountune upgrade kit for the Focus ST, which bumps the stock 2.0L four-cylinder engine's power up to 275HP and 296lb-ft of torque on 93-octane gas, an increase of 23HP and 26lb-ft over stock.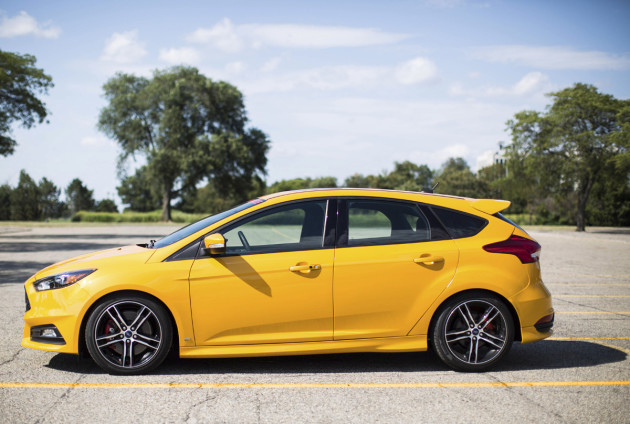 "The 2015 Focus ST MP275 upgrade is the latest addition to Ford Performance's vast Focus and Fiesta performance catalog that gives enthusiasts the components they need to take their car to the next level," said Adam Gair, product manager, Ford Performance.
The Mountune package includes a new air-induction kit, a high-flow intercooler, various mounting hardware, and a handheld programmer tool for reflashing the car's engine computer. And if the package is installed at a Ford dealership, it won't void the Focus ST's three-year/36,000-mile warranty. The upgrade is also 50-state emissions legal.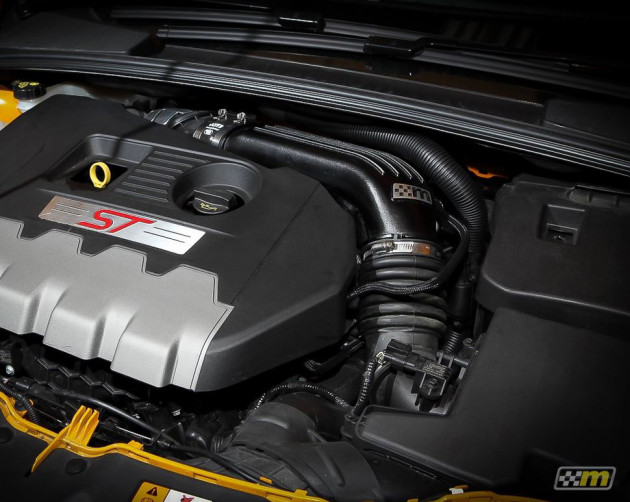 Pricing for the upgrade kit starts at $1,900 for the 2015 Ford Focus ST and $2,149 for the 2013-2014 ST, or $1,359 if ordered without the handheld reprogramming tool. Installation prices will vary from dealer to dealer.
More details on the kit can be found at the Ford Performance website.