Britney Spears Brings Titans WR Kenny Britt On Stage During Nashville show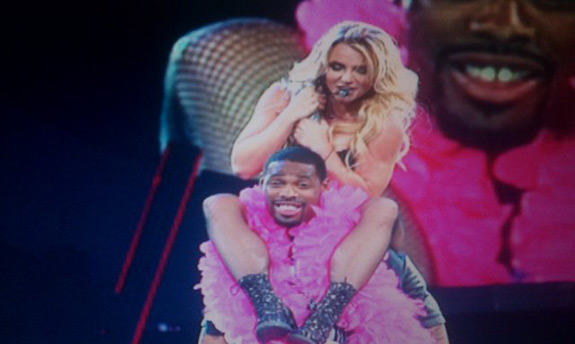 Tennesse Titans WR Kenny Britt has had a few brushes with the law this offseason. And on Monday night, he was back in handcuffs.. But this time, it was at the Britney Spears "Femme Fatale" concert at the Bridgestone Arena in Nashville.
Spears brought Britt up on stage, draped him in in a pink feather boa, and handcuffed to a pole during her performance of "Lace and Leather."
From the looks of it, Britt seems to be enjoying himself. (And who wouldn't, when you've got Britney Spears sitting on your shoulders?!)
All in all, a nice distraction from his recent legal issues..