Charles Barkley REALLY Didn't Want To Get Drafted By The 76ers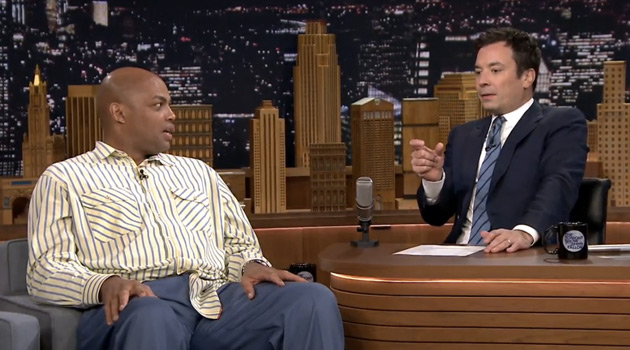 Last week on The Tonight Show Starring Jimmy Fallon, Charles Barkley came on the show and told a pretty wild story, revealing that in order to avoid being drafted by the Philadelphia 76ers, he went on a binge-eating spree for 48 hours in order to gain 20 pounds. Barkley claims he gained 20lbs in 48 hours by chowing down on two Grand Slam breakfasts from Denny's totaling 1,660 calories, grabbing lunch at Red Lobster gobbling down every hush puppy in sight, and feasting on two T-bone steaks for dinner.
The following day, he did it all over again. Did he succeed? Watch the video below and see for yourself!
Ugh, I'm getting sick just thinking about all that food..