Watch The Official Trailer For 'Joe Dirt 2: Beautiful Loser'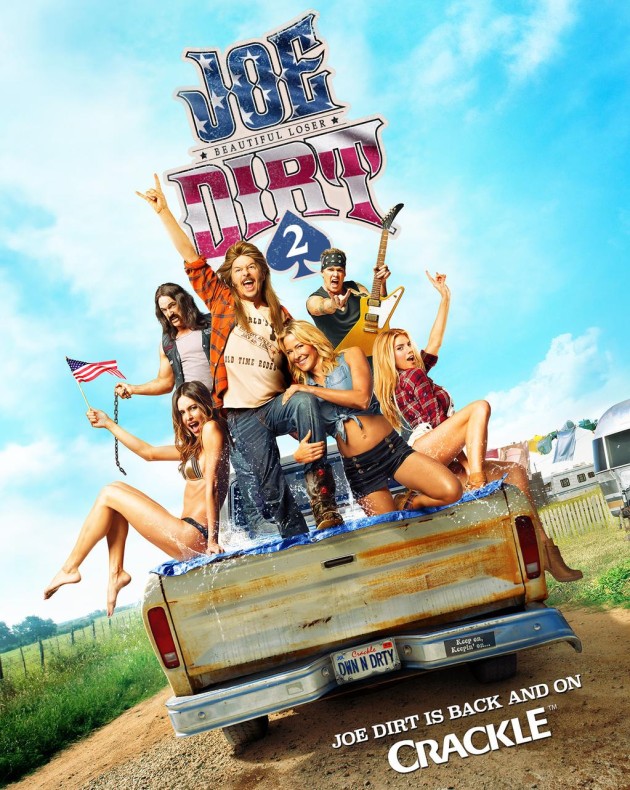 Joe Dirt and his mullet are back after nearly 15 years, with David Spade reprising his iconic role in Joe Dirt 2: Beautiful Loser. In this sequel to the 2001 cult favorite, David Spade returns as the mullet-wearing, rock and roll loving, down on his luck white-trash-hero who embarks on another crazy journey, this time through the recent past, the heartland of America – and his own mind – to get back to his loved ones.
Joe Dirt is back with a vengeance, and a mop. David Spade reprises his role alongside several actors from the 2001 original, including Christopher Walken, Brittany Daniel, Dennis Miller and Adam Beach. Patrick Warburton, Mark McGrath, Charlotte McKinney, and Kevin Farley also star in the sequel.
In case you forgot the plot, the first installment found Mr. Dirt on the hunt for his birth parents. This time he wants to be reunited with his wife and triplet daughters after being ripped away from them by a tornado that takes him back in time — to 1965.
You can watch the official trailer here:

We'll have to wait and see if Dirt frees himself from the shackles of the mid-60s and gets back into Brandy's arms when Beautiful Loser starts streaming on July 16th, only on Crackle.