Check Out This Wild Jurassic Park-Inspired Vacation Rental In Washington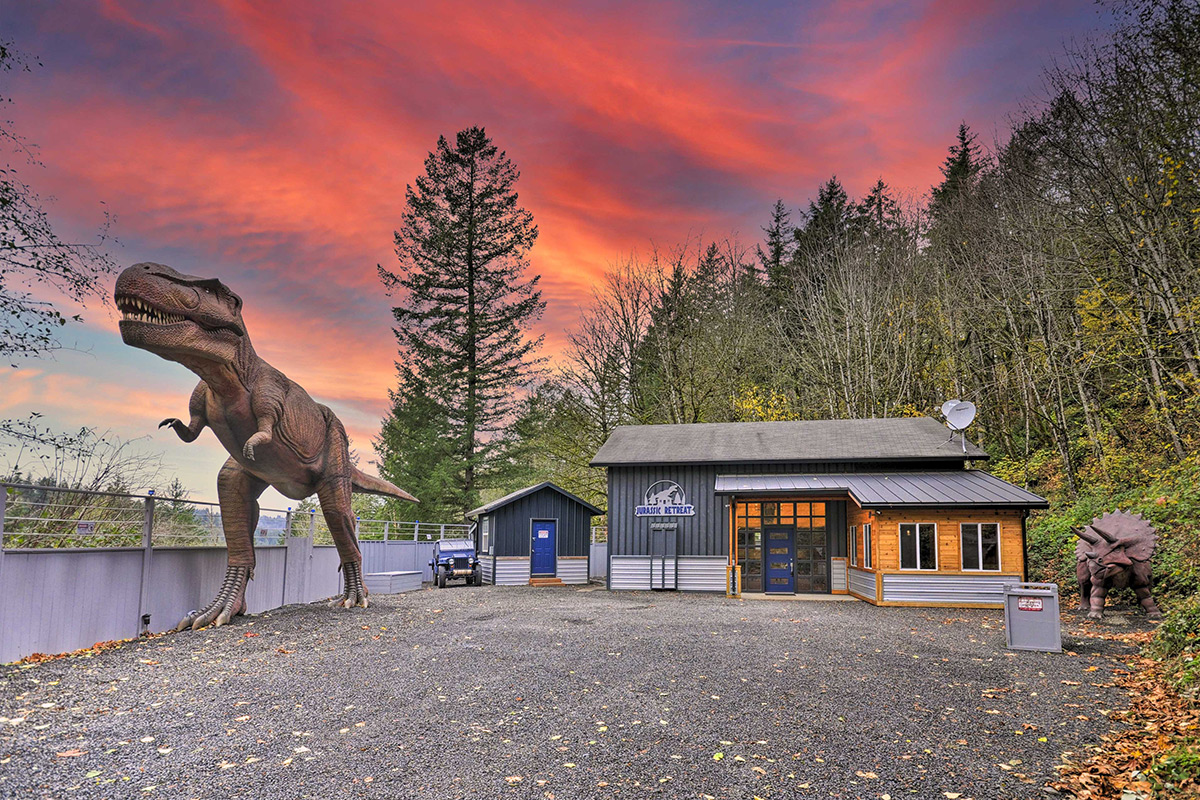 Welcome… to Jurassic Retreat, a one-of-a-kind vacation rental house in Washougal, WA that'll have you feeling like you've journeyed back 65 million years into the past, with a variety of nods to everyone's favorite dinosaur movie, Jurassic Park.
This three-bedroom, two-bathroom house is outfitted with several amenities and one-of-a-kind prehistoric decor, authentic movie props (including a mosquito encased in amber, faux books written by Dr. Ian Malcolm and Dr. John Hammond, etc), along with five animatronic dinosaurs on the grounds. Heck, there's even a "Jurassic Retreat" Willys Jeep parked in the back. While it's not for driving, it does make for some cool photo opps.
You might be wondering what why someone would go to such lengths to build something like this. Owner Todd Perkins said his love for dinosaurs started when he was 5 years old, and now the Tri-Cities business owner and entrepreneur has turned his childhood dream into a reality.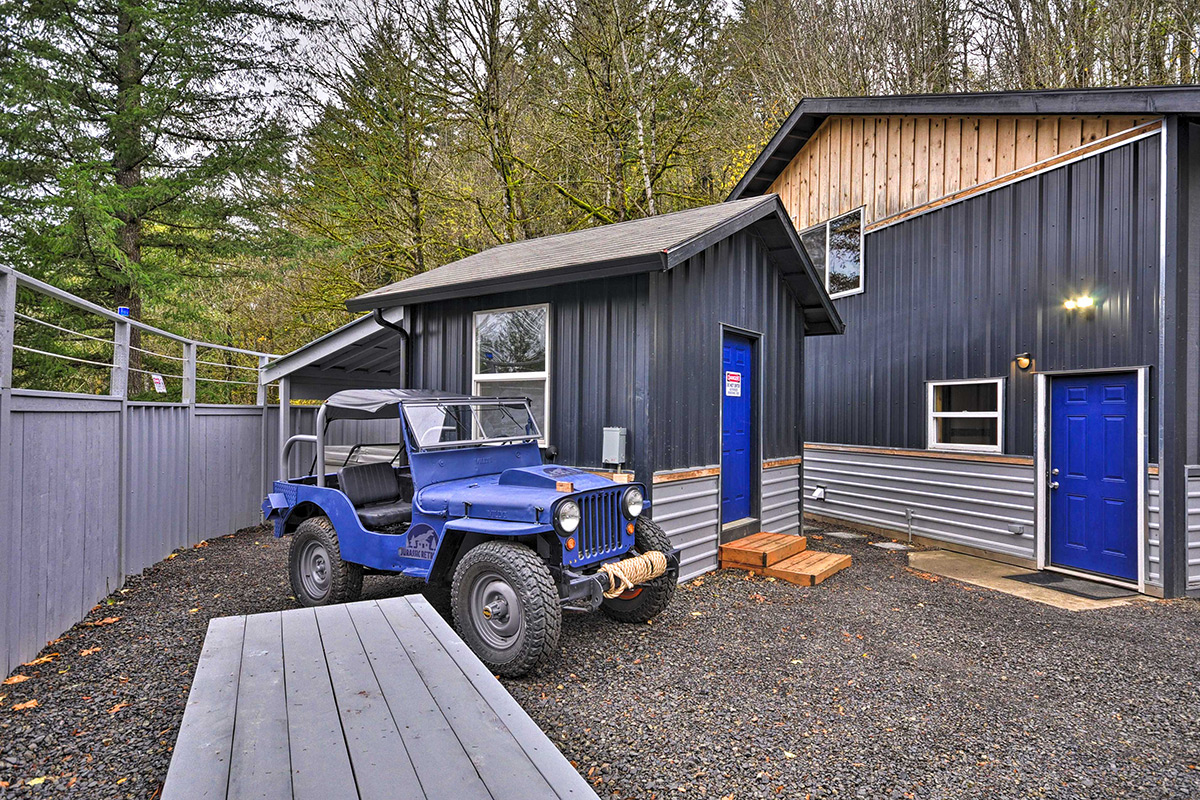 "Welcome to Jurassic Retreat!" says Perkins, as he walked through the massive gate leading to his new Jurassic Park-themed rental. "That's an Apatosaurus," said Pekins, pointing up to one of five animatronic dinosaurs on the property. "It's about 56-feet long and 18-feet tall."
"In the original movie, you see that long neck and you're like, 'It's a dinosaur!' You know?" said Perkins. "That's what I hope—that people have that same feeling and create those same memories with their family."
"You get through that front gate and then bam, the dinosaur is right there," Todd said. "I hope people appreciate the detail that went into it and just seeing the life-like animatronic dinosaurs."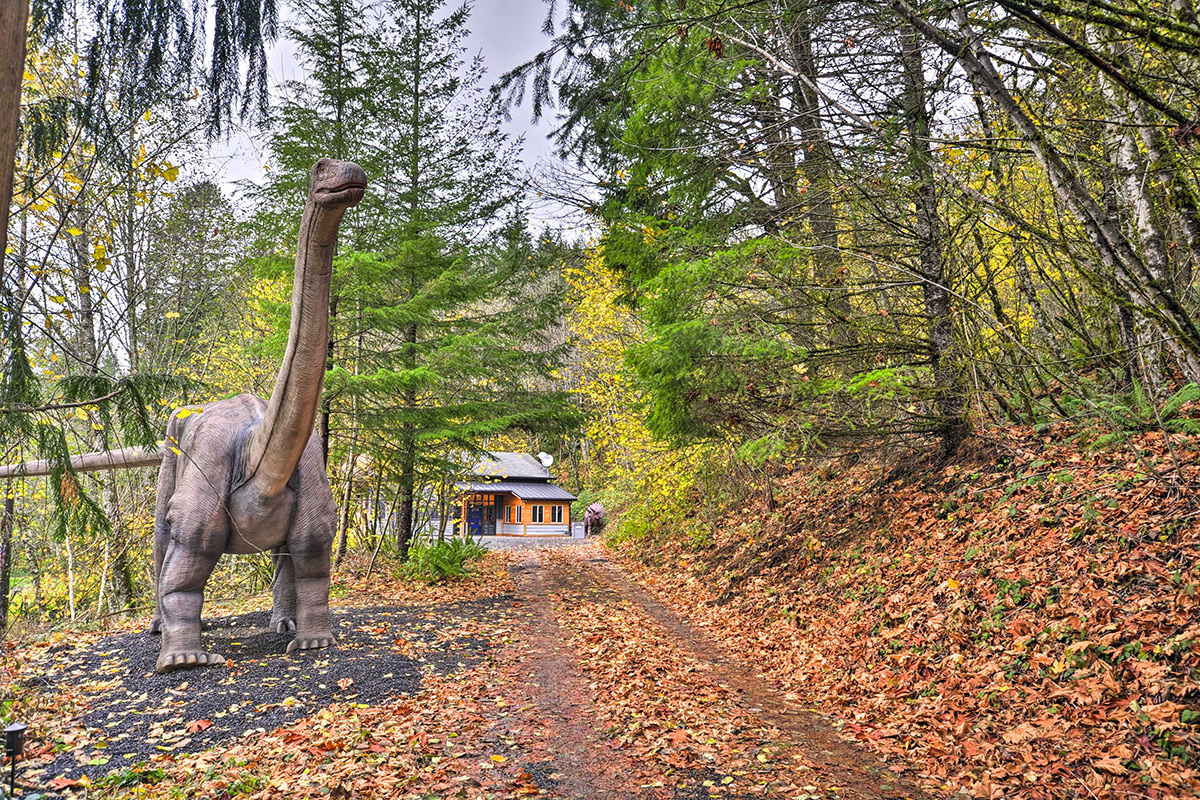 Needless to say, if you're a big Jurassic Park fan and you want to get up close and personal with some dinosaurs, this is about as close to the real thing as you can get.
Guests can rent the house, and pricing really fluctuates depending on the season and demand, but expect to pay north of $600/night, with a 2-night minimum. While that might seem a little steep, it's a small price to pay for a once-in-a-lifetime experience, don't you think?
You can check out more photos of the property below: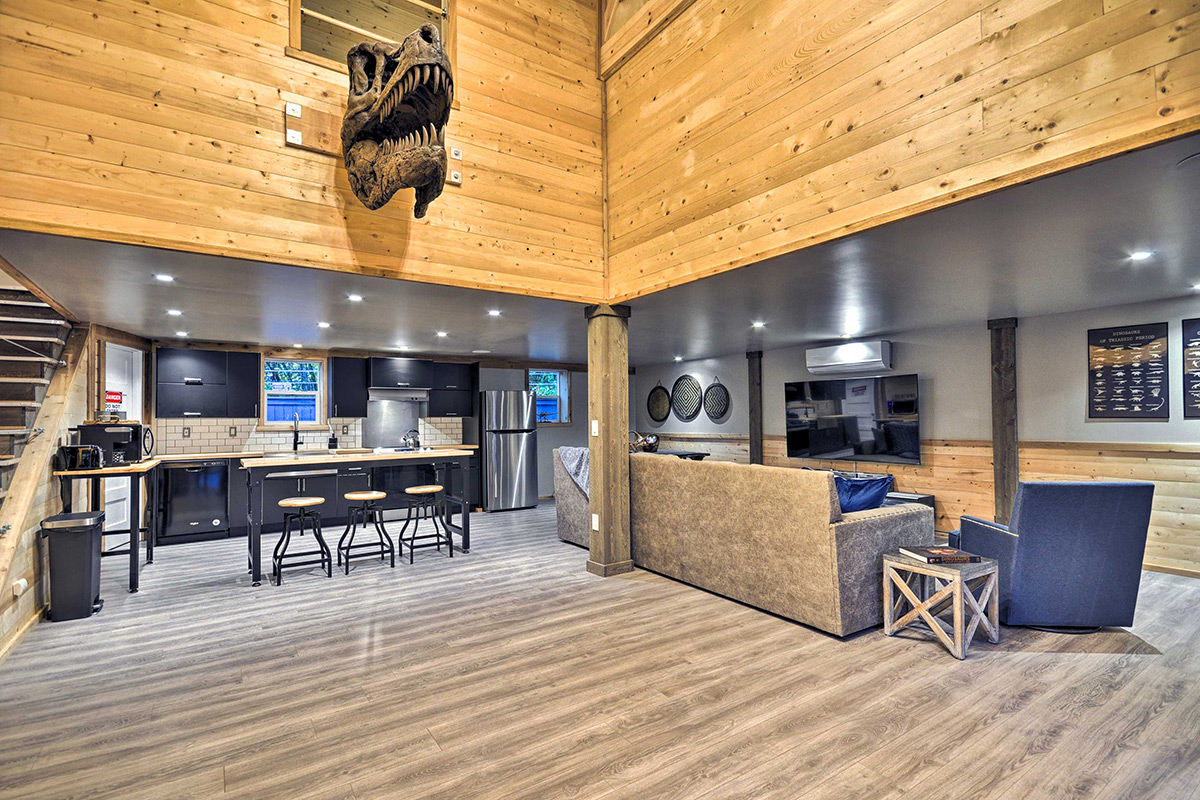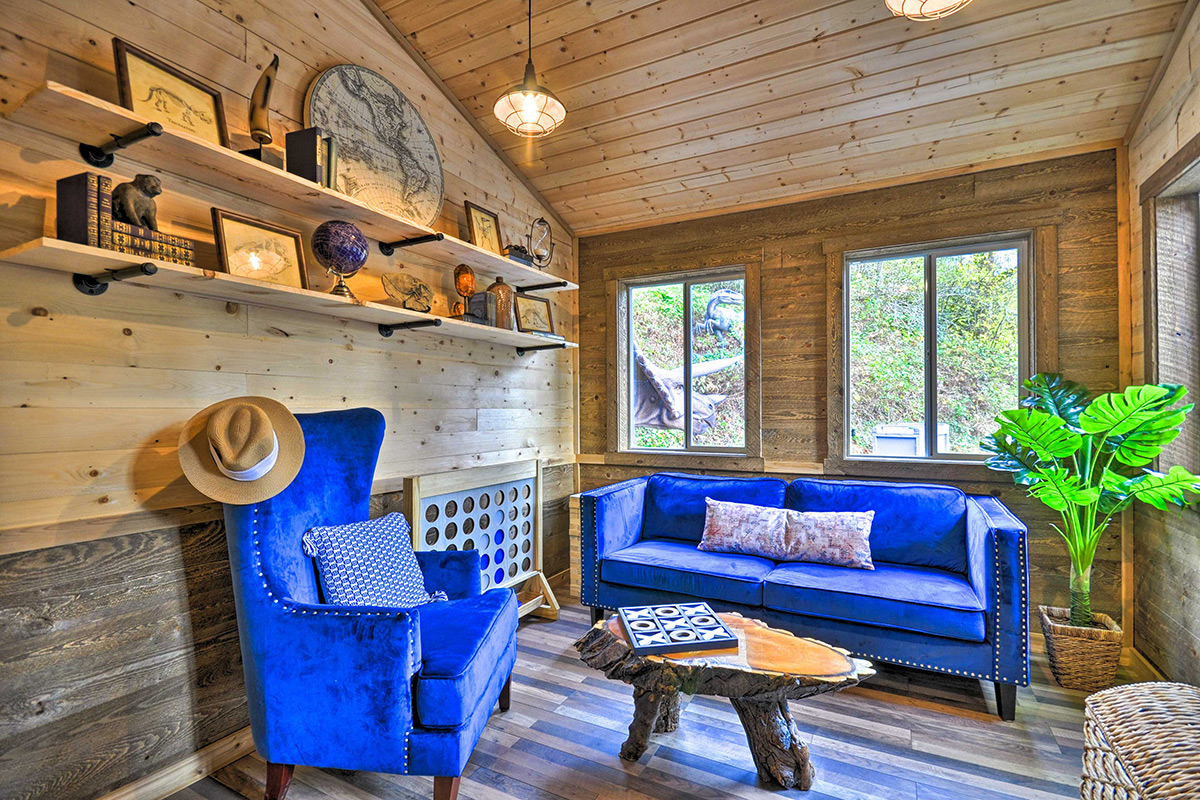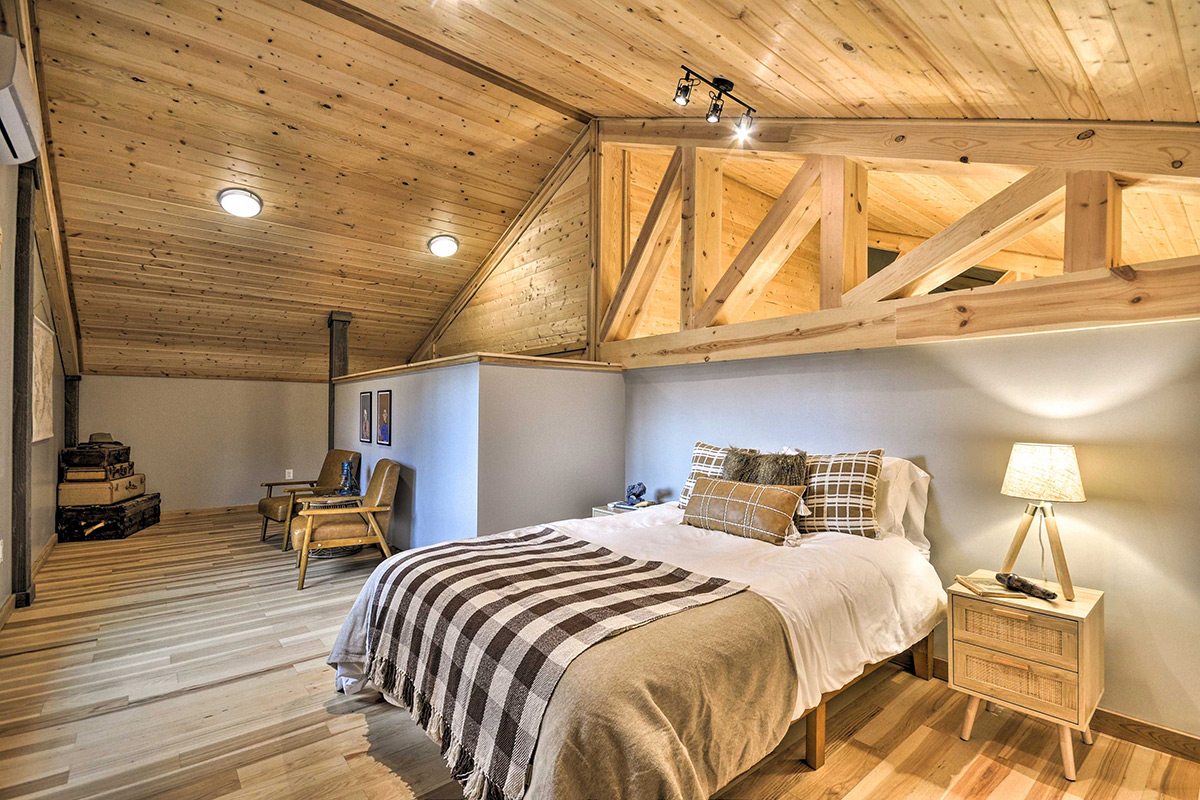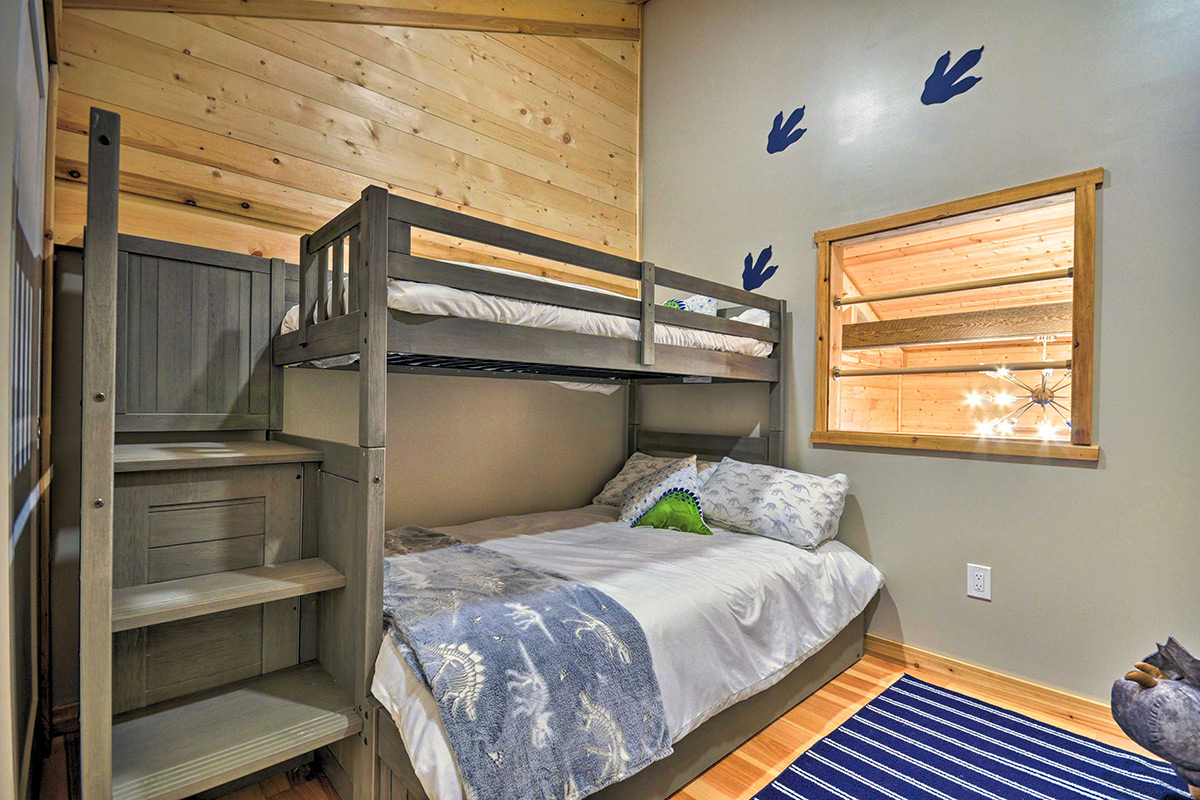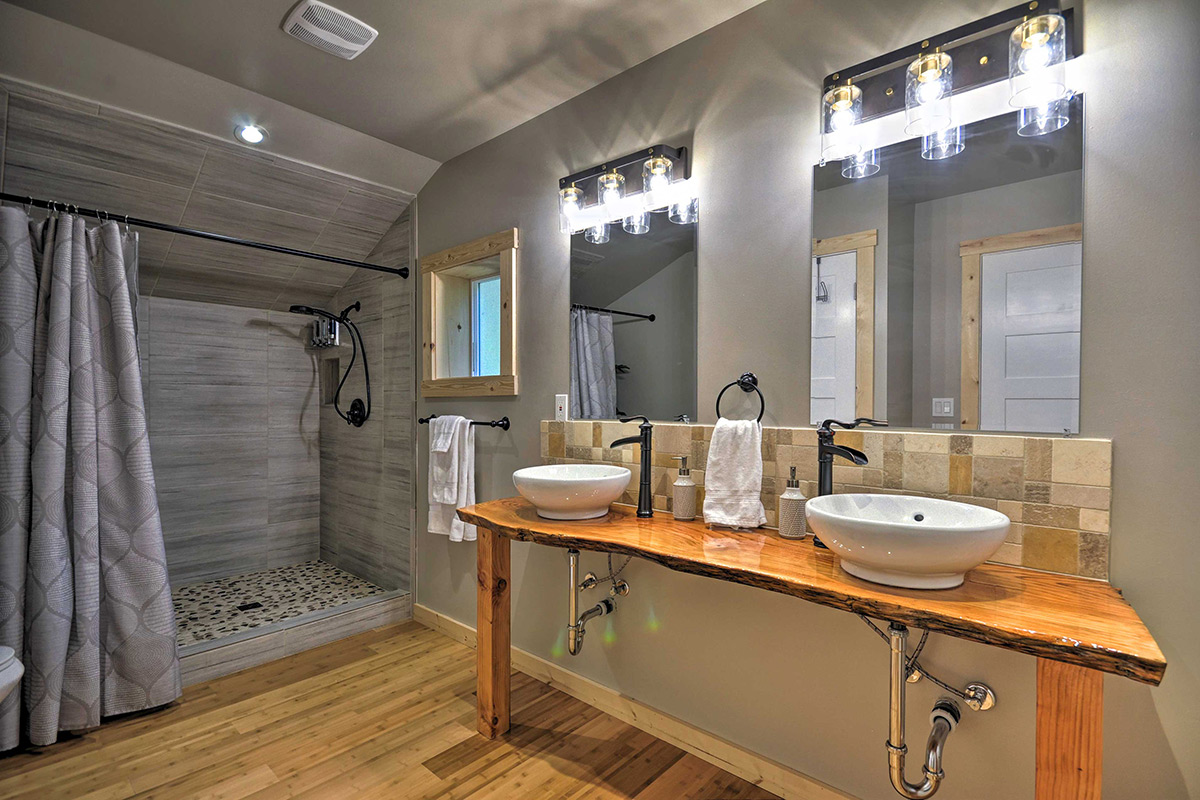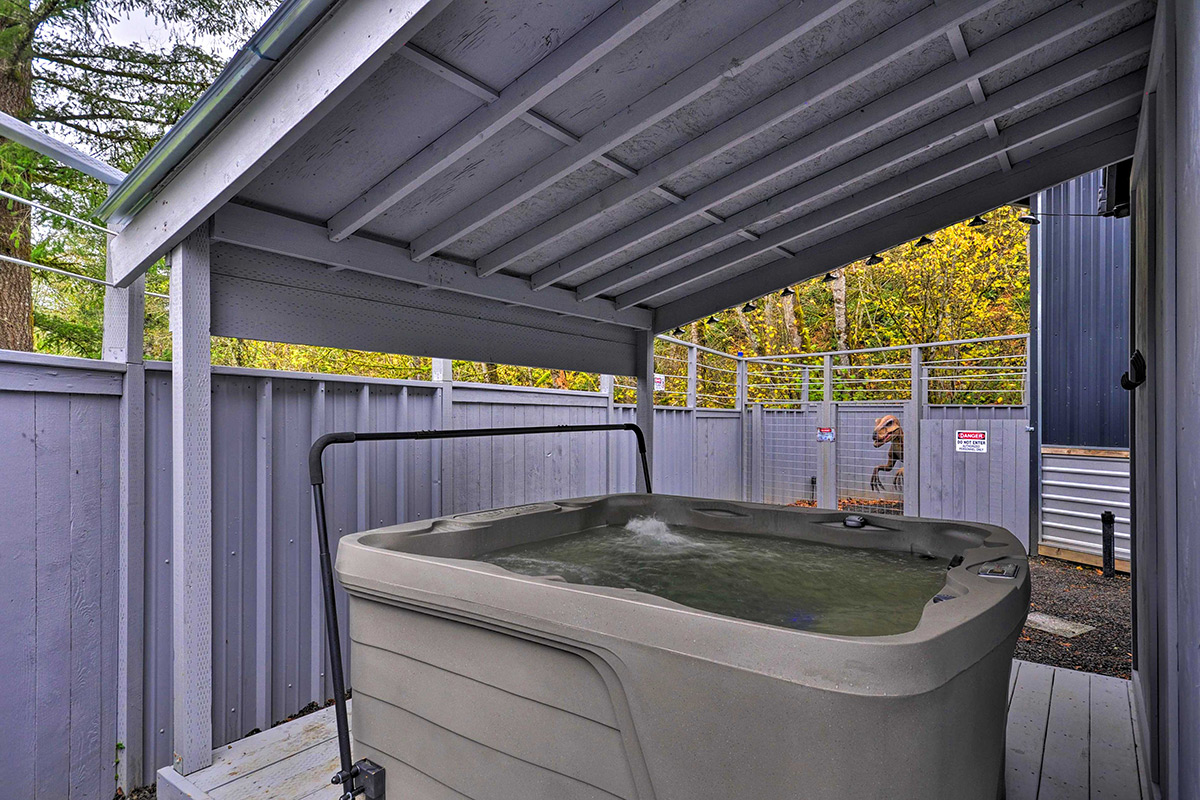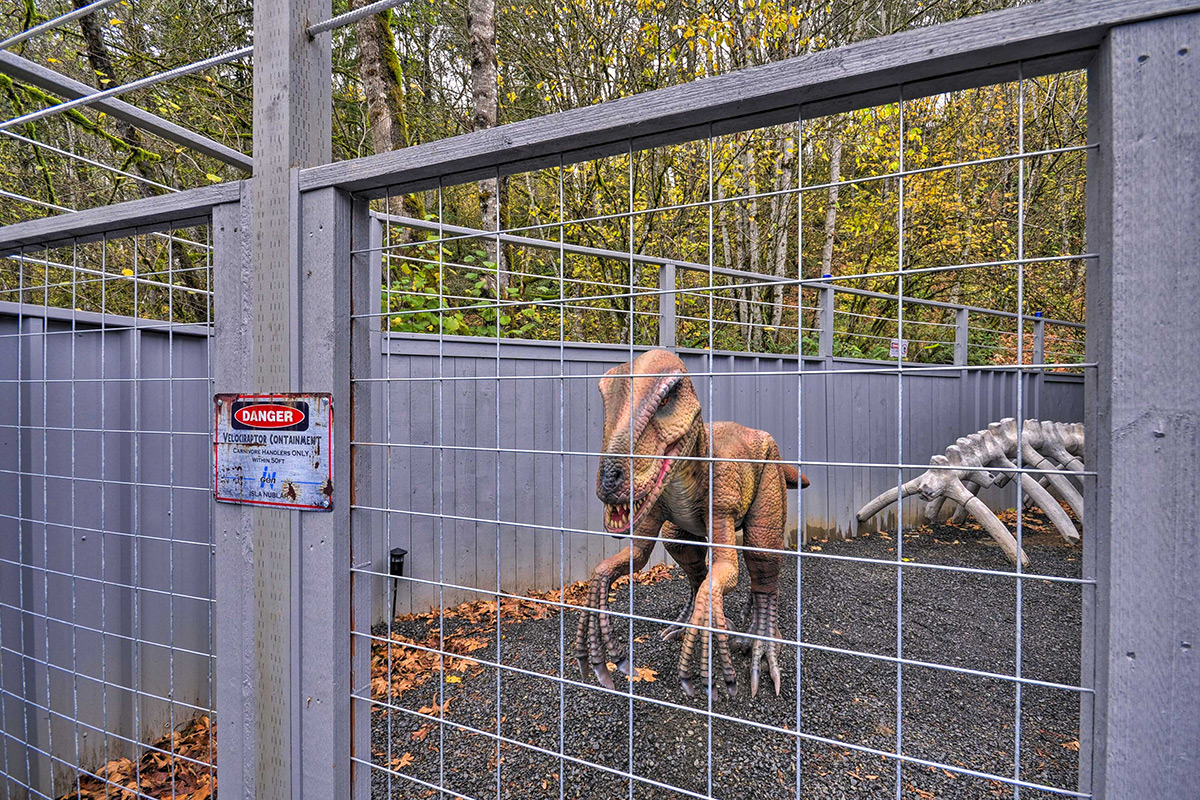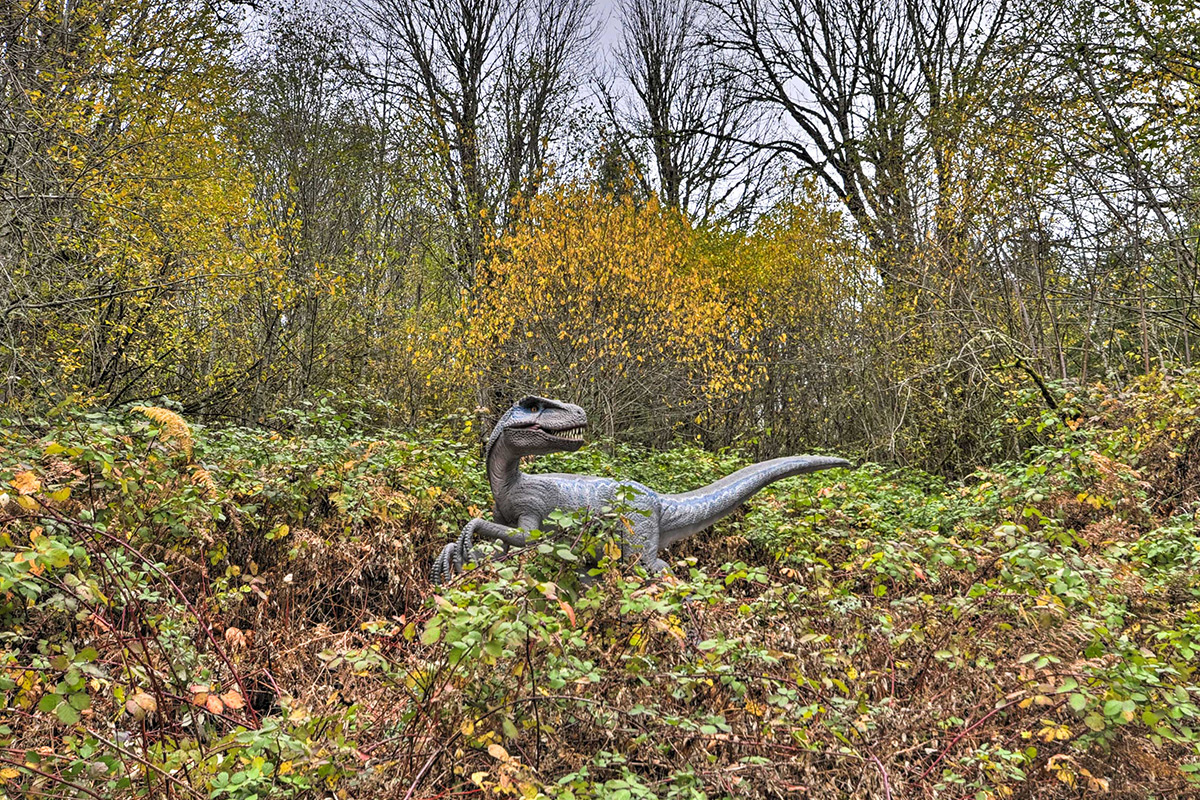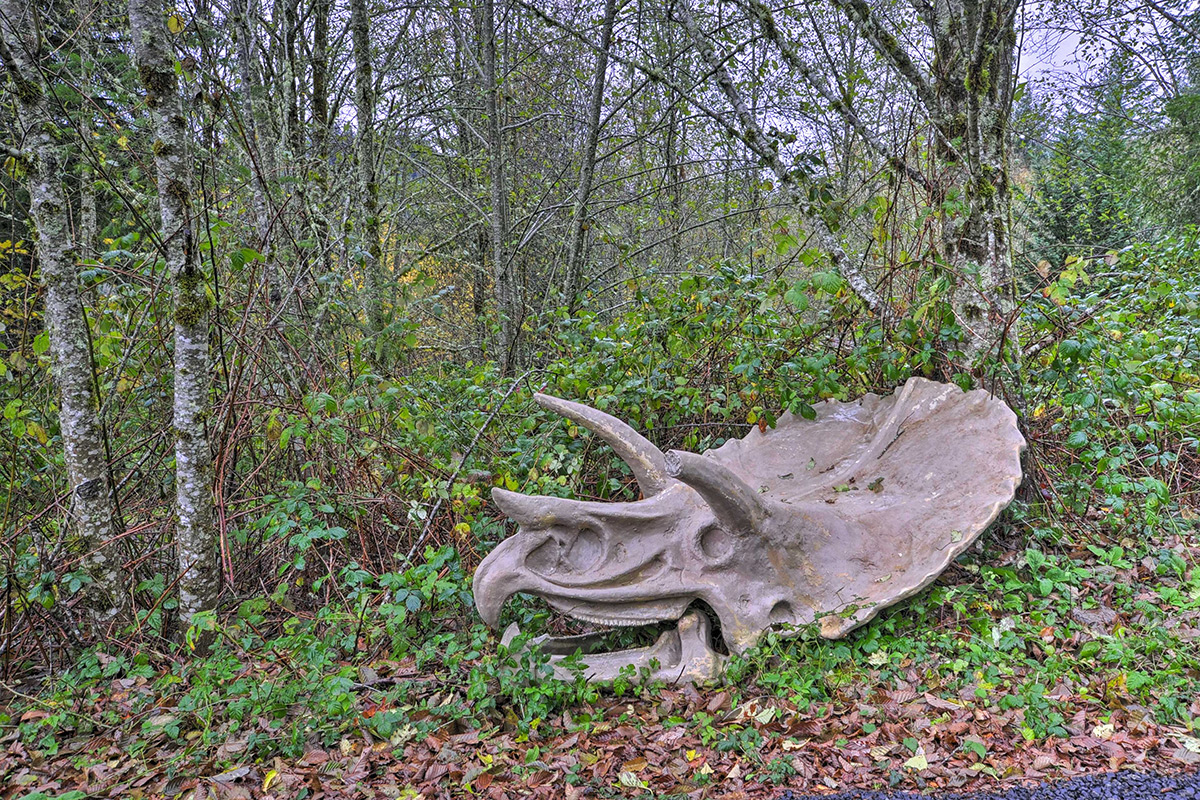 What do you think of Jurassic Retreat?
Photos courtesy of Evolve