Clean Your Smartphone's Screen With A SwipeTie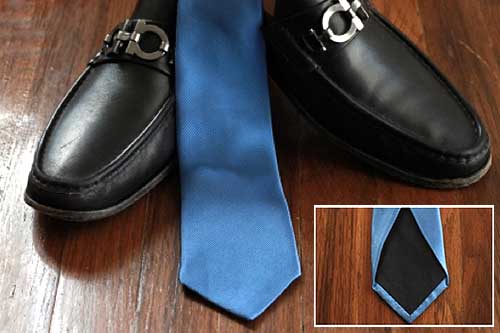 Ask anyone that has a smartphone or other touchscreen gadget what they dislike about their device's screen. Most will tell you that it is how dirty and oily the screen gets. Their solution? Rub it awkwardly on their pants or shirt, or carry a cleaning cloth with them.
Most clothing material (cotton, demin, wool) aren't designed to clean glass or plastic screens. Wiping your phone screen on your shirt sometimes helps, but often just makes it worse. And carrying a cleaning cloth.. Who wants to do that?
Enter Swipe Apparel, who have found the best cleaning fabric and integrated it into stylish and practical everyday clothing. Now you can always have a clean screen anywhere you are!
I went with the SwipeTie. It's made from handcrafted woven silk with an integrated inner tip made from a premium specialized fabric. The material's unique fibers are designed to remove fingerprints and smudges from delicate surfaces. It's ideal for eyeglass lenses, smartphones, tablets, and other portable devices.
And the best part? It's only $34.95!
Talk about a great idea, I only wish I'd thought of it first. 🙂