Couple Having Sex In Yankee Stadium Bathroom Stall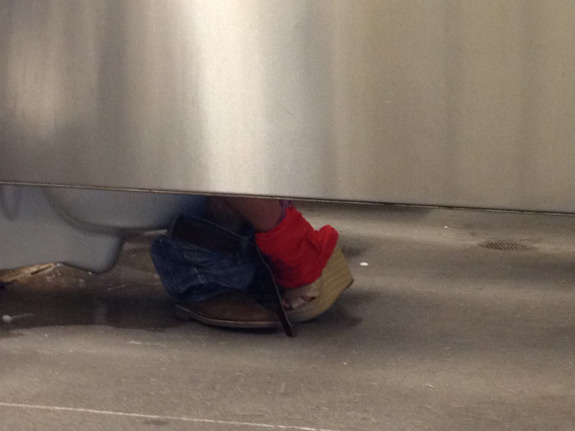 Two frisky fans hit an inside-the-park home run in a Yankee Stadium bathroom as the Yankees beat the Tampa Bay Rays on Saturday.
In a video posted on Deadspin, you can see the man (clad only in a hiked-up C.C. Sabathia T-shirt) and woman having full-on sex in a bathroom stall under the left field bleachers. The raunchy romp began in the second inning and continued until the fourth or fifth.
According to the Deadspin tipster:
Seems impossible to me, but the couple appeared to be oblivious to the surrounding crowd / on-lookers / amateur photographers. At one point, there was a brief time where people were legitimately jockeying for position outside the stall to take pics either over or under, and even standing up on the toilet bowl on the neighboring stall ie . . the video I have 🙂
The beginning of the end was when one on-looker screamed out "Make that bitch scream."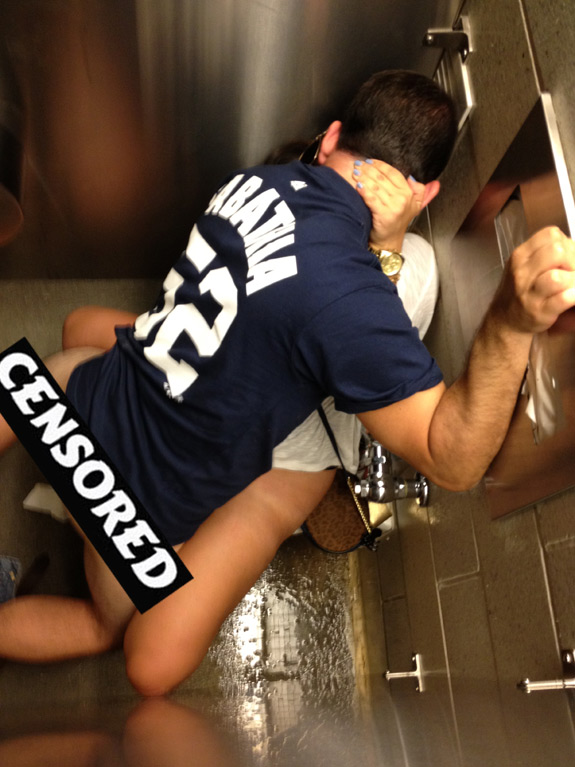 Deadspin's got the video on their site, but it's really just 10 seconds of a dude's ass thrusting. Not really my thing, but whatever floats your boat.