Duke Nukem Forever Is FINALLY Here!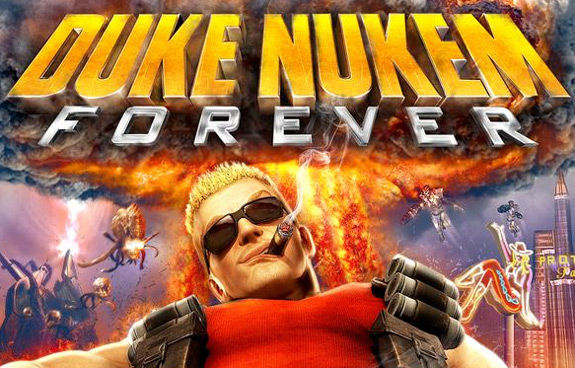 If you preordered Duke Nukem Forever when it was announced in 1997, your game is now ready for pickup! 😀
It might have taken 14 years to come to market, but it's finally here! While this outlandishly late sequel to 1996's classic Duke Nukem 3D could never live up to expectations spawned from 14 years of development, it's still a lot of fun.. Just take a gander at the game trailer:
Duke Nukem Forever has received mixed reviews from critics:
GameRankings: 80% (PC) / 60% (PS3) / 43.75% (Xbox 360)
Metacritic: 76/100 (PC) / 62/100 (PS3) / 50/100 (Xbox 360)
PC Gamer: 80/100
IGN: 5.5 (Xbox 360)
PALGN: 5/10 (Xbox 360)
Eurogamer: 3/10
While PC Gamer gave a good rating, they noted that "years of anticipation will spoil Duke Nukem Forever for some." Personally, I think the title will do good based on the nostalgia factor alone. When I think of mid-90s gaming, I think of first-person shooters like Doom, Quake, Wolfenstein, and Duke Nukem. Since then, games have gotten a little too advanced for my taste, and I'm eager to go back to a simpler form of gameplay..
Duke Nukem Forever comes out tomorrow, but if you pre-order it today from Amazon.com, you'll get a $10 promotional credit for a future Amazon purchase, along with $3 worth of MP3 credits from Amazon MP3. The days of me standing in line to get the game on release day are behind me – I'd much rather just wait a few extra days and have it delivered to my home!
If you've played DNF already, let us know what you think of it!