First Drive: 2014 Kia Soul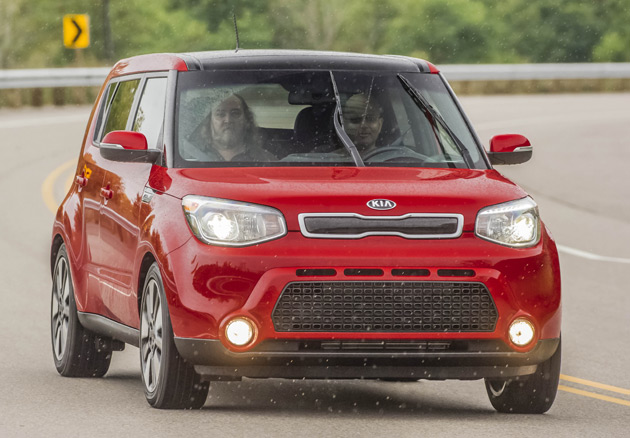 Last week, Kia brought us out to Minneapolis MN to drive the all-new 2014 Kia Soul as part of their national press introduction. If you've seen the new Kia Hamsters commercial featuring Lady Gaga's Applause, then you know that both the hamsters and the Soul have undergone some changes, both looking sleeker, sexier and more sophisticated than ever.
The formerly frumpy hamsters have totally transformed themselves into lean, mean, head-turning machines, much like the all-new Kia Soul. The 2014 Soul has transformed from cheeky urban dweller to sophisticated utility vehicle, all without losing it's edgy character and sense of style. It's still fun, still funky, and it's bigger only when it makes things better.
The Kia Soul debuted in 2009, and it's been a sales phenomenon for the company ever since, with year-over-year sales growth figures that shows no signs of slowing. Needless to say, it was paramount that Kia didn't mess up this redesign like so many others have in the past. So how'd they do? We put the new Soul to the test on an extensive drive through Minnesota and Wisconsin to see how the new model fared.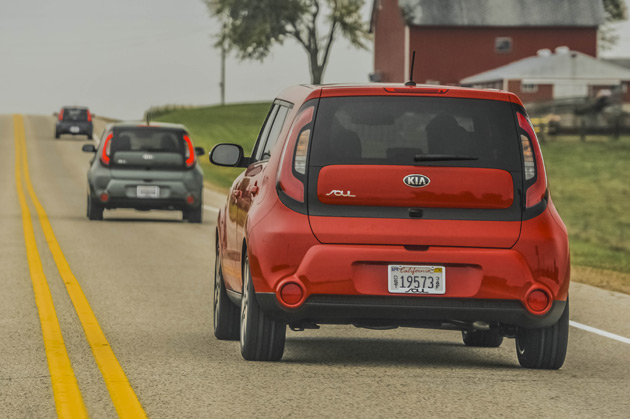 Minneapolis might seem like an odd destination for a new car launch, but Kia wanted to highlight the youthful edge of the Soul against the backdrop of the "Totally Transformed" city. Not to mention, there are some great driving roads here, with twists and turns like you wouldn't believe, the perfect setting to test out the new Soul. And while Mother Nature tried to put a damper on things with some rain, we didn't let that get in our way.
The Soul comes in three flavors, the Soul Base (1.6L GDI I4 – 6 M/T or 6 A/T), the Soul + (2.0L I4 – 6 A/T), and the Soul !. Starting prices range from $14,700 for the manual Soul Base ($16,700 with an automatic) to $18,200 for the Soul + to $20,300 for the Soul !.
The base model 1.6L engine puts out 130-horsepower (at 6,300 rpm) and 118 lb-ft. of torque (at 4,850 rpm), while the 2.0L engine puts out 164 horsepower (at 6,200 rpm) and 151 lb-ft. of torque (at 4,000 rpm). Both engines have been tuned to provide more low-end torque for an improved around-town driving experience.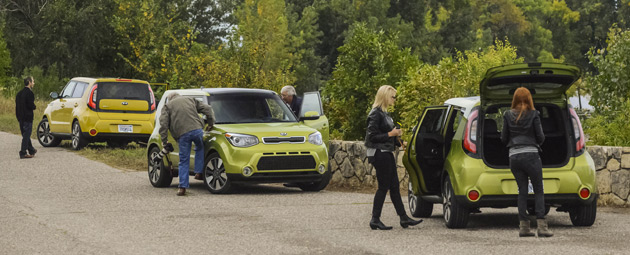 Gas mileage differences between the two engines are negligible (24/30 vs 23/31). So why the need for two engines? Kia says this allows them to offer the car at a variety of price points that a single engine wouldn't have afforded. Fair enough, but we'd still love to see a M/T option for the 2.0L cars.
We started our day in an Inferno Red Soul !, a fully-loaded model that came in at an eye-popping $25,195. Yes, you read that right, this Soul tipped the scales at just over $25K. That might seem crazy to some, but this car had every option imaginable, many which you'd be surprised to find on a car such as the Soul.
Leather seats (ventilated and heated), a heated steering wheel (perfect for those chilly Minnesota winters), navigation with 8″ display, a killer 350-watt 10-speaker Infinity audio system (complete with speaker lights), and a giant panoramic sunroom were just some of the premium options in our tester. Suffice to say, Kia's come a long way from their humble beginnings.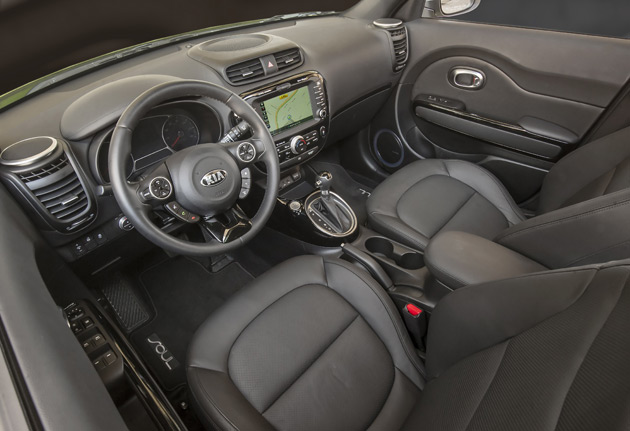 The exterior of the Soul enjoys a subtle nip and tuck that's instantly recognizable yet thoroughly fresh, with more than a passing nod to the hot Track'ster concept that was unveiled last year. And the interior has also undergone a dramatic transformation as well, with liberal applications of soft-touch materials found on the instrument panel, center console and door panels that instill a more premium look and feel.
Driving dynamics have been dramatically improved in the Soul thanks to a number of significant changes. Everything from the all-new chassis (29% stiffer than before) to the heavily revised front and rear suspension setups were designed to focus on improving the all-new Soul's ride and handling, and during our 200+ mile trek through the countryside, we were definitely able to appreciate these changes firsthand.
Overall, I was really impressed with the 2014 Soul, and I think perspective buyers will be impressed with the changes to the new model. They've had a winning formula for years, and rather than mess with it too much (and risk alienating their loyal customers like Scion did with the xB), they made subtle changes that improve the car while retaining the charm and quirkiness that make the Soul so popular.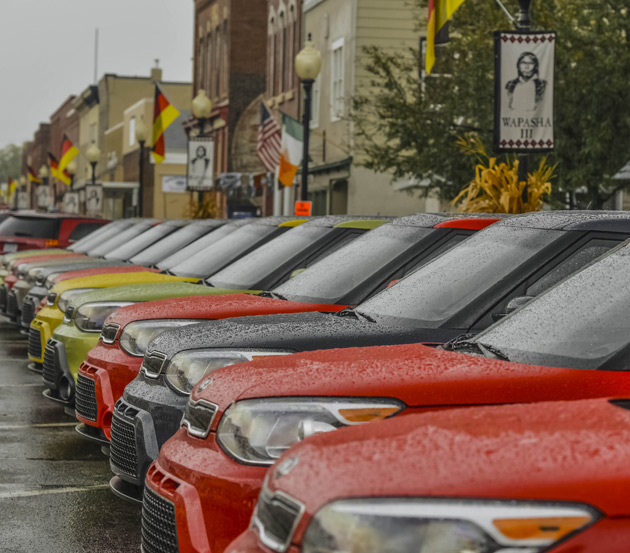 In a word: Impressive.