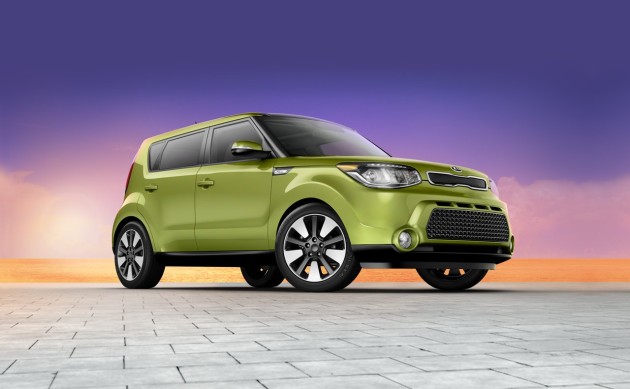 Last fall, Kia invites us to Minneapolis to drive the all-new 2014 Kia Soul, and we didn't let some rain get in the way of our fun as we made our way through the twisty and hilly back roads of Minnesota and Wisconsin, really putting the new Soul to the test. The verdict? We were very impressed with the changes to new Soul, and I couldn't wait to get a loaner so that I could get some more seat time with it.
We were finally able to secure a loaner last month, a 2014 Kia Soul + with a handful of options, bringing the car's as-tested price to a pretty reasonable $24,010. So what do you get for $24K? For starters, the Soul + is powered by a 2.0L engine that puts out 164 horsepower and 151 lb-ft. of torque. While it's no rocket ship, it's a noticeable improvement over the outgoing Soul, as the engine has been tuned to provide more low-end torque for an improved around-town driving experience, where it matters most.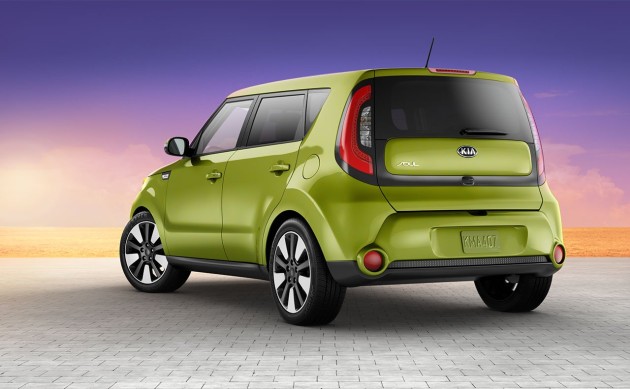 Styling is more evolutionary than revolutionary, and that was a conscious decision on Kia's part. Tom Kearns, chief designer at Kia's California studio explains: "The all-new Soul was one of the more difficult assignments we've taken on. Striking the right balance between the wonderful design of the current car with the audacious proportions and stance of the Track'ster was daunting. In the end, we've kept the essence of Soul while infusing it with more presence inside and out."
In fact, the changes are so subtle that you've probably seen more than a few 2014 Soul's on the road already and just didn't realize it. The wheelbase and overall width were increased (up 0.8 inches and 0.6 inches respectively), while the overall height was decreased by 0.4 inches, adding a more aggressive edge to the Soul's appearance. The car now sports LED front positioning lights and rear LED "halo" lights. But the most noticeable change is the addition of a unique "floating" body-color panel inset into the lift gate.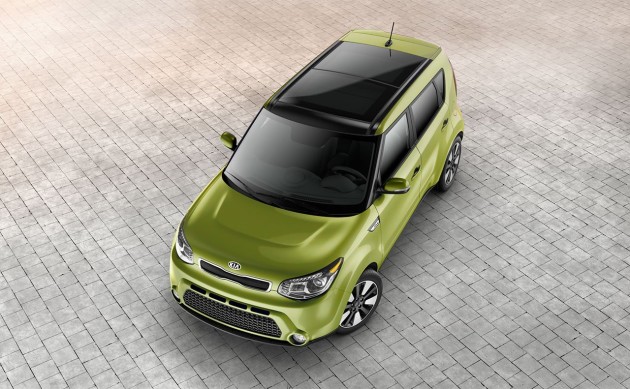 Kia's design team paid particular attention to instilling a more premium look and feel to the 2014 Soul interior. Liberal applications of soft-touch materials can be found on the instrument panel, center console and door panels. Details such as available leather trimmed seating with improved lateral and thigh support, and the use of high-gloss piano-black trim pieces on the center console and dash elevate the Soul's interior to new levels of sophistication.
And since the Soul is geared towards millennials (even though there are plenty of older Soul drivers), there's a slew of technology features available as well. Our car had the $1400 Audio Package (automatic climate control, NAV w/ 8″ screen, Sirius/XM, Infiniti Audio System, and speaker lights), as well as the $500 UVO eServices infotainment and telematics system. We've used these systems in some of Kia's more expensive models in the past, and they're fantastic, well worth the price of admission!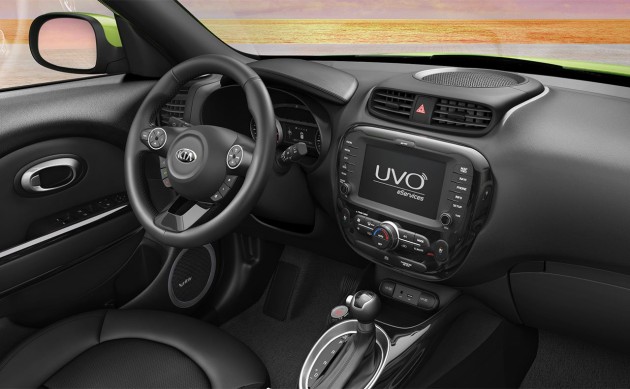 As we discovered during the Soul launch event, the 2014 Soul handles considerably better than the previous generation Soul, thanks to the all-new chassis that's nearly 29% stiffer than before, along with the use of Ultra High Strength and High Strength Steel. Does it drive like a Porsche? Of course not, but it does handle better than you might expect, especially for a car as tall and boxy as the Soul.
If you're in the market for a fun and funky car that won't leave your wallet hurting, head down to your local Kia dealership and take the all-new 2014 Kia Soul for a spin, and see how the Soul has been totally transformed.
2014 Kia Soul +:
Base Price: $18,200
As-Tested Price: $24,010
More Information: http://www.kia.com/soul/