The 2018 Kia Stinger Could Be A Real Game Changer For Kia..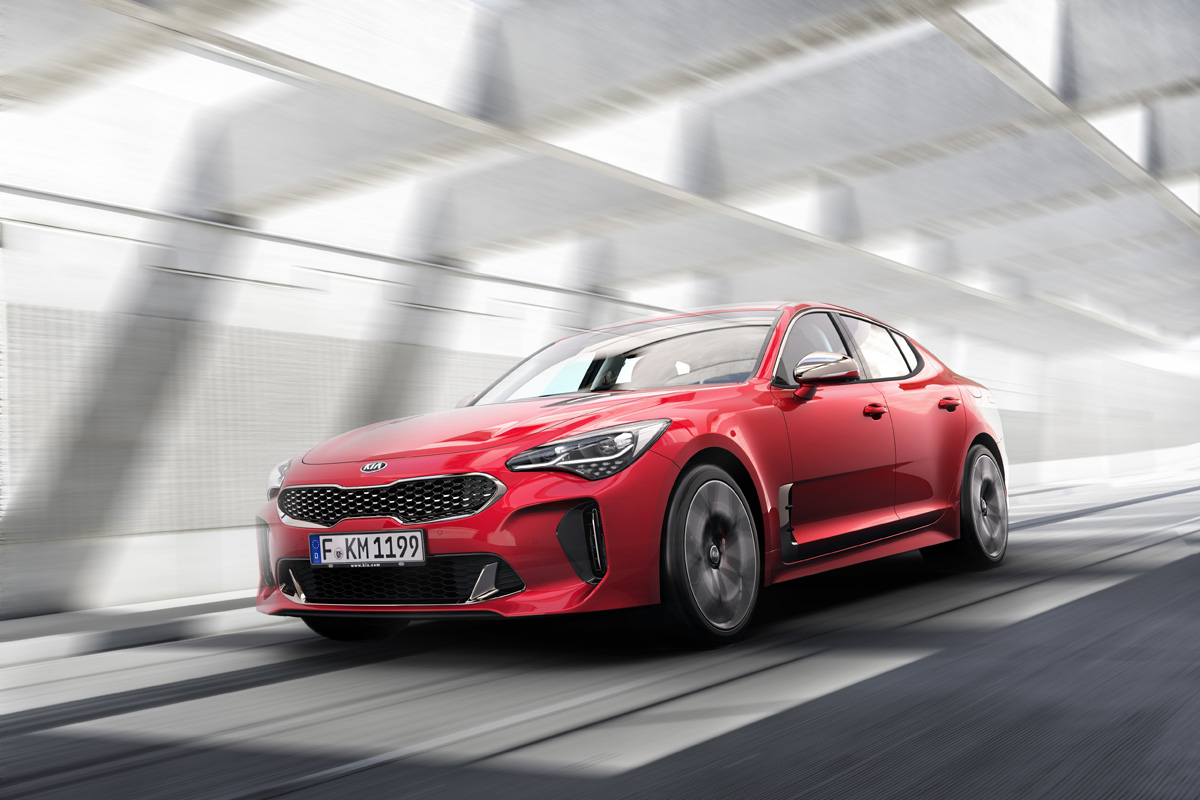 The Detroit Auto Show media preview is in full swing, and the car that has everyone buzzing is from … Kia?
The all-new 2018 Kia Stinger was unveiled today, a 365 HP rear-wheel drive sports sedan that looks to take on performance icons like BMW and Audi. And while it looks like the Stinger has the specs to put up a good fight, getting buyers to change their perception about the brand will be Kia's biggest challenge.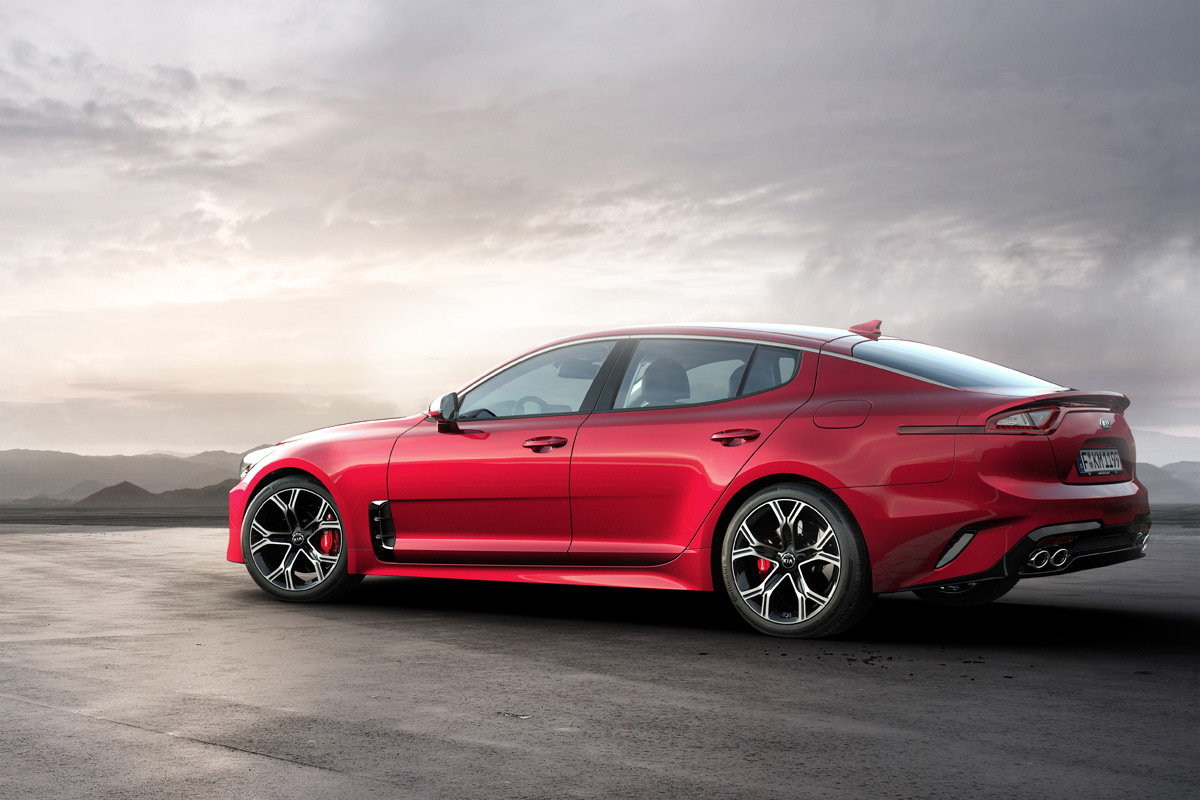 The Kia Stinger's design was overseen by Peter Schreyer, Kia Motors' chief design officer (and former Audi alum), which explains why this car looks decidedly un-Kia like. While he might have gone a little overboard with those hood vent, overall it's a sharp looking car with just the right amount of aggressiveness.
Kia is quick to point out that the Stinger is designed as a gran turismo, providing a mix of long-distance luxury and performance. But it's no slouch in the latter, with the optional twin-turbo 3.3-liter V-6 producing 365 HP and 376 pound feet of torque. That's good enough for a 0-60 time of 5.1 seconds, and a 167-mph top speed. (The standard engine is a 2.0-liter, four-cylinder turbo that delivers 255 HP and 260 pound-feet of torque)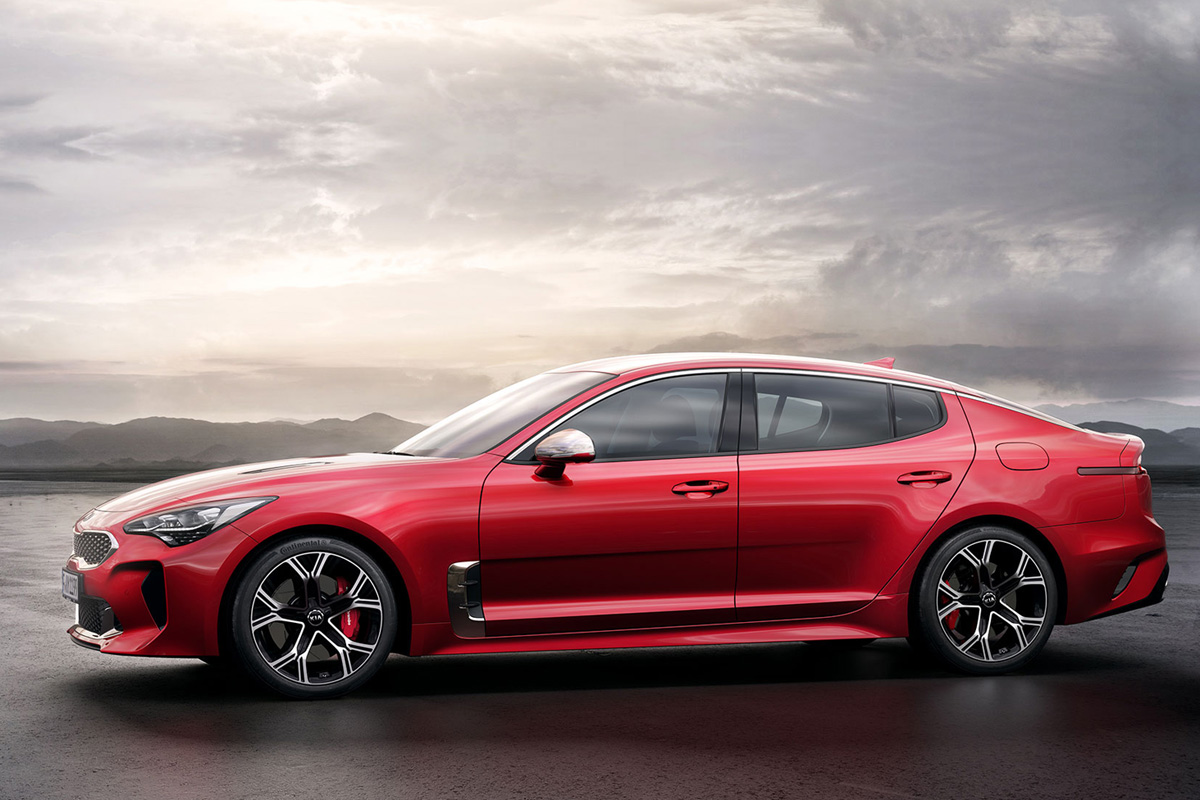 Those of you hoping for a manual transmission are out of luck through, with an eight-speed, paddle-shifted automatic as the only option for both models. A mechanical limited-slip differential is standard, while an AWD version with brake-based torque vectoring is an optional first for Kia.
While the Kia Stinger sounds like it has everything going for it, they've still got quite an uphill battle ahead of them, going up against brands like BMW, Audi, Mercedes, Cadillac, Jaguar, Lexus, and Infiniti. In order to sway buyers to Kia, they'll have to bring the Stinger to market at an affordable price. If they can sell a loaded Stinger for around $40,000 or so, they should be good to go. But if that price tag creeps closer to $50K, they honestly don't stand a chance.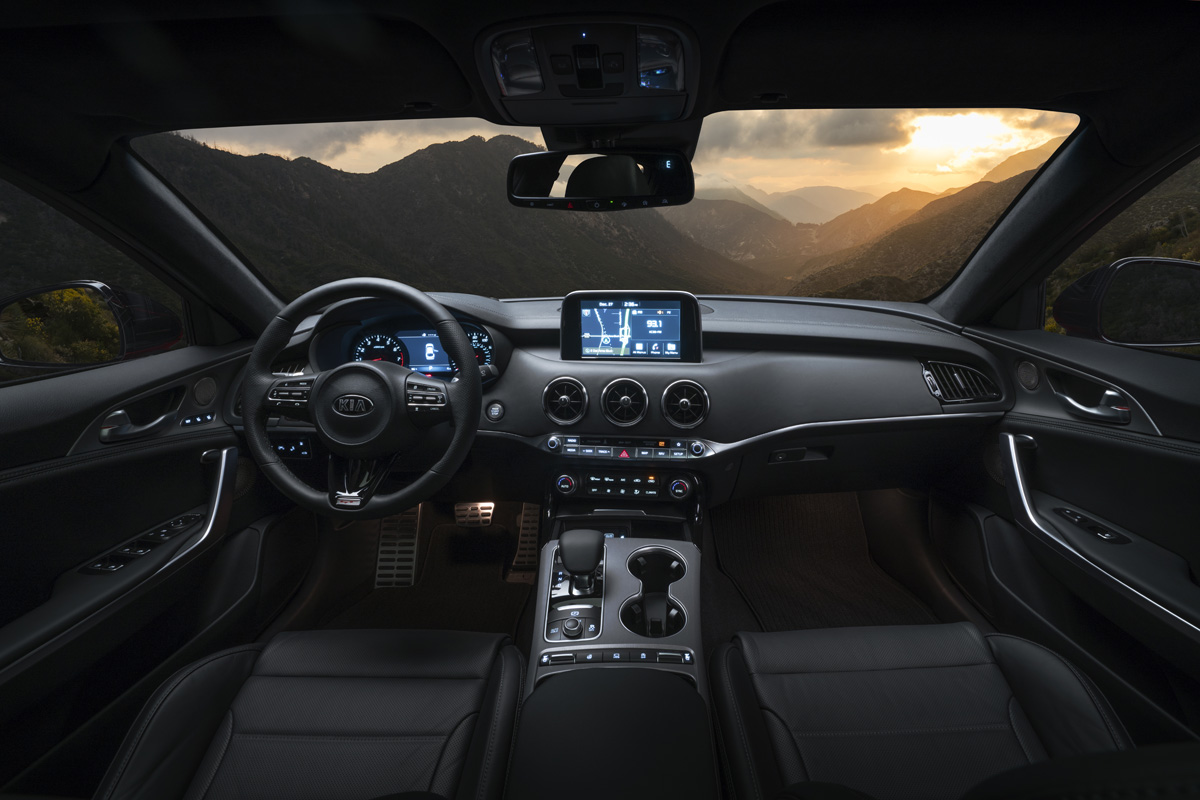 The Kia Stinger will be released later this year, and we'll hopefully have some driving impressions and more information closer to the launch date!
What do you think of the 2018 Kia Stinger?