Kia's Special Edition Stinger GTS Gets Sideways With Drift Mode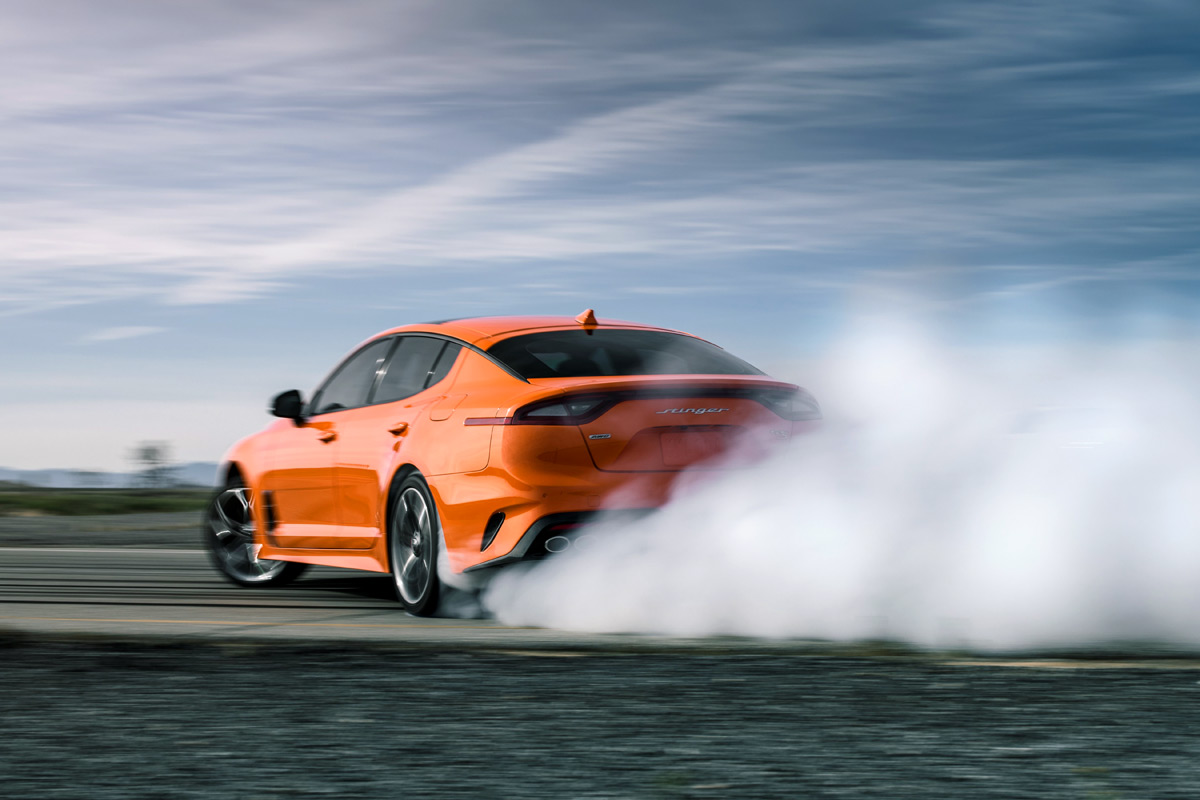 Since its debut nearly two years ago, the Kia Stinger has quickly become a crowd favorite, and for good reason. It's a great looking car, and it's a blast to drive. In fact, at SEMA last year, Kia had a drifting course set up, where pro drivers showed us what the Stingers could really do.
Of course, the pro drivers made drifting the Stinger look easy, when in reality it's a completely different animal.. until now. Introducing the limited edition Kia Stinger GTS, which has the same 365-horsepower, 376 lb-ft twin-turbo V-6 as the normal Stinger, but punches up its on-road prowess with a newly developed dynamic all-wheel drive system (D-AWD) that inspires more… "spirited" driving.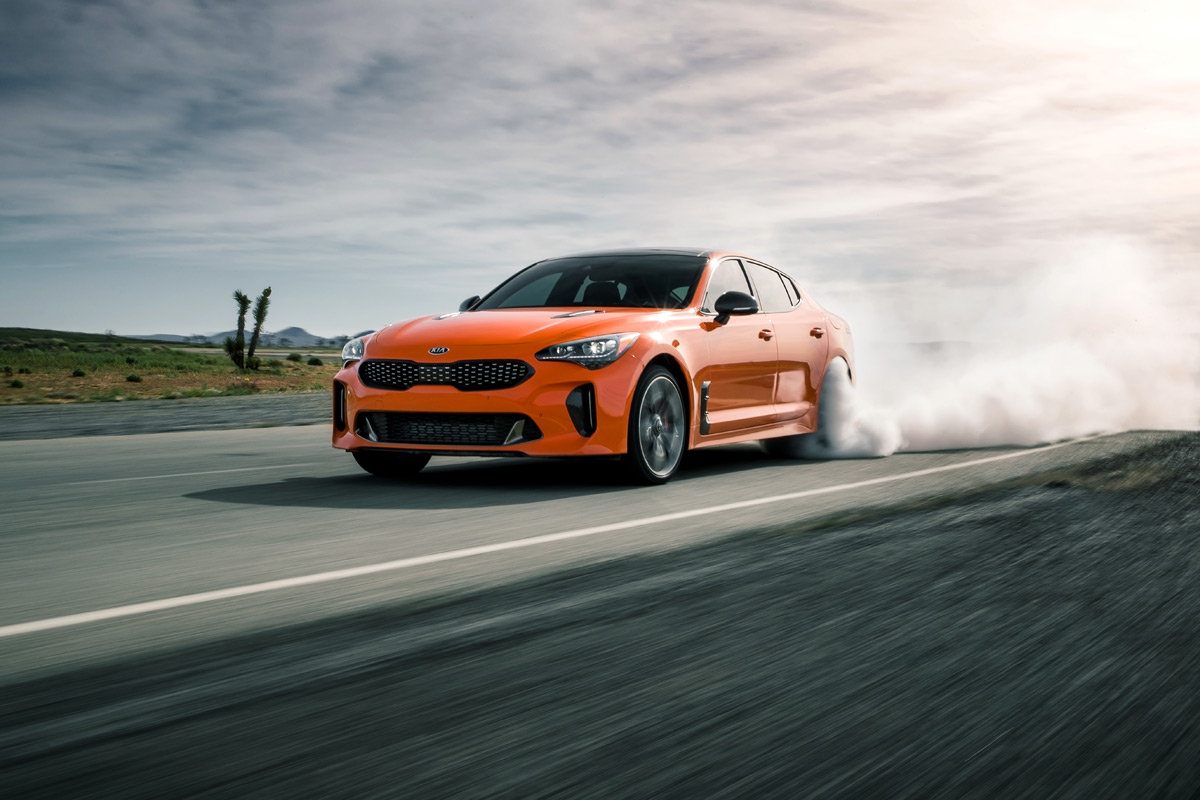 During its short time on the market, the Kia Stinger has established itself as a true competitor in the sport sedan segment with performance figures strong enough to embarrass its German rivals. But Kia strived for more. The result is a new version of the Stinger's all-wheel-drive system peppered with rear-wheel drive DNA. Dubbed D-AWD, the system has been tweaked to close the gap in behavior between the AWD-equipped and RWD-equipped Stinger GT.
A mechanical limited slip rear differential is added to the D-AWD system, which is designed to enhance traction and distribute power more evenly between the rear wheels when slip is detected. Drive Mode Select amplifies rear-biased dynamics.
In Comfort mode, 60% of power is sent to the rear wheels. In Sport mode, 80% of power is sent to the rear wheels. And in Drift mode, up to 100% of power is sent to the rear wheels, and it holds gears without upshifting, so you can keep that sweet drift going as long as you like!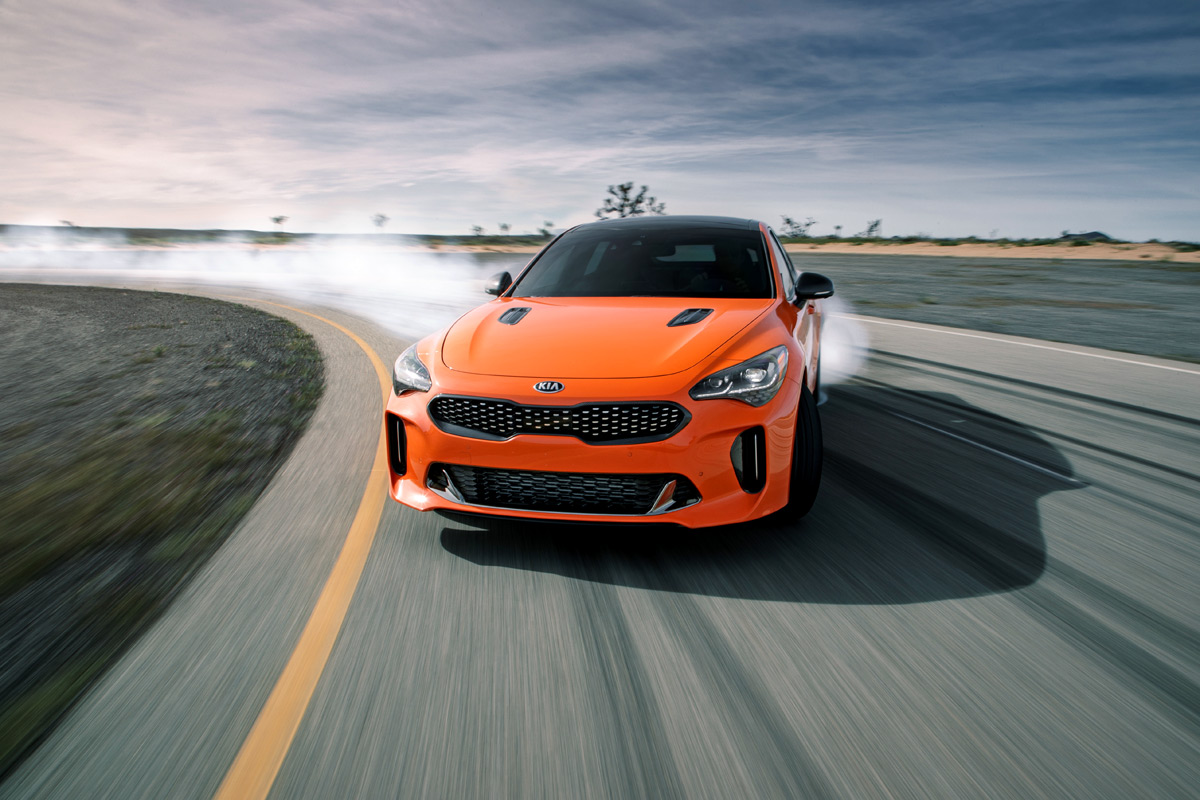 Aside from what lies beneath, the GTS shows it's not your average Stinger thanks to a number of exterior and interior enhancements tailored to make it look ready for time on the track or carving hairpin turns, including exclusive "Federation" orange paint, genuine carbon fiber parts that outline the signature tiger nose grille, side mirror caps and side vents, an Alcantara wraped steering wheel and center console, and a suede-like headliner.
The Stinger GTS goes on sale this spring with a starting MSRP of $44,000 for rear-wheel drive models, and $46,500 for the all-wheel drive version. But if you want one, don't wait too long, as this is a limited-production model, with only 800 units being built.